This year I'm a proud new cheer mom who could use all the tips I can get.
Since I figured this might be new territory for some of you, here we are.
Since I'm learning myself and wanted to give you the best advice, I turned to some veteran cheer moms and cheerleading coaches to get their best tips to help you get the season and your kid's cheerleader experience off to a great start.
This post contains affiliate links. I will earn a commission at no additional charge to you if you make a purchase using my links. Click here to see my full disclosure policy.
Be Supportive.
Whether you were a cheerleader or not, this is something your daughter (or son) is interested in doing and wants to do well.
It's one of the most rigorous sports out there regardless of other people's opinion as to whether it's a sport or not.
She will be using muscles she may not have before.
And having long practices.
This means hungry and tired.
Oh, and this probably means crabby.
In addition, she will be entering a culture all it's own and most likely a whole new group of people.
There will be new friendships forged and some difficult personalities to deal with.
Both will require excellent interpersonal skills.
This is of great importance since this sport like no other requires a def-con level trust factor.
You need to trust without fail that you will be caught.
Timing of each person affects the others, up close and personal.
Did I mention crabby?
All personal feelings must be set aside for the team to perform well and safely.
A Smart Girl's Guide: Friendship Troubles (Revised): Dealing with fights, being left out & the whole popularity thing (American Girl: a Smart Girl's Guide)

Queen Bees and Wannabes, 3rd Edition: Helping Your Daughter Survive Cliques, Gossip, Boys, and the New Realities of Girl World

Preparation is Critical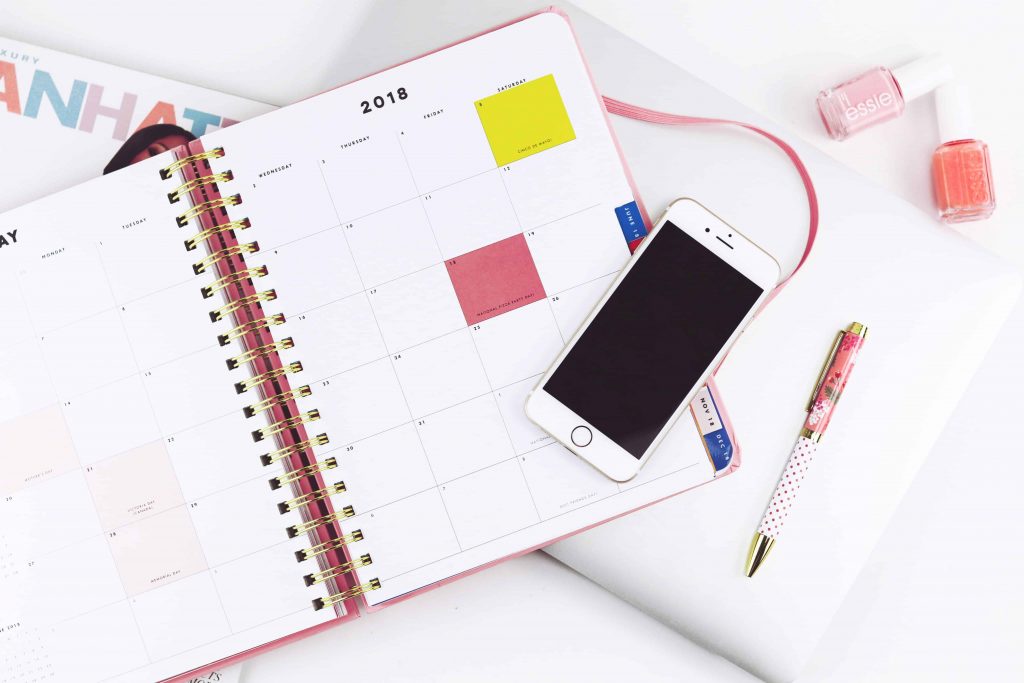 Have a calendar.
Whether you like an app or use paper, stay on top of it.
A cheerleader's schedule is pretty full.
Be patient and realize this a huge commitment for both of you.
With long hours, long drives and long waits.
Have a checklist.
These girls represent not only their teams and their schools but their communities.
Whether it's right or not appearance matters.
This is especially important for competitions because it affects the routines and morale, which can spill over into their performance.
Hair and uniforms can't interfere with the execution of often very difficult choreography.
It's not just about looks or winning.
It can be dangerous.
While football may get the majority of the headlines when it comes to concussions, cheerleading is at the top of the list for sports injuries for women and girls.
And for them, there is absolutely zero protection.
Their only defense falls squarely on the other girls on their team. Literally.
Some states are requiring not only coaches but parents and students to take an online course about concussions before they can participate.
While I wasn't totally thrilled with sitting through the required course, it really was eyeopening and I feel better knowing the signs to watch for and know the coaches do too.
Other states don't make this a requirement and sadly only 29 states recognize cheerleading as a sport.
Even the NCAA does not include cheerleading in its list of sponsored events. Insert giant eye-roll, seriously though!
Well at least ESPN, celebrating 40 years on the air, thinks so.
Speaking of injuries, avoid risky activities during competition.
No one wants to get injured. But accidents happen.
Each person on a cheer team is a piece to the puzzle.
There is no second string.
One person missing changes everything.
Last-minute changes because Sally wanted to go rollerblading and broke her arm will affect the whole team.
Have fun but make wise decisions.
Have Everything Always Ready Ahead of Time
Keep all the cheerleading gear together in one place.
Looking for everything when it's time to leave isn't the time to go looking for it.
Make sure uniforms and practice clothes are washed.
Keep some supplies like protein bars and period supplies stocked and stored in the bag.
Be Early
On-time is already late.
Arriving at practice at least 15 minutes early not only gives the kids time to change into their cheer shoes or remove extra warm-up gear.
But also to help set up mats, get their "cheer" on and be ready to start when practice begins.
And as for competition days.
Arrival should be much earlier to allow for parking, getting a good seat, hair and makeup touch-ups, team morale and more.
Practice Hair and Makeup Ahead of Time
This is especially important for competition.
The morning of, is not the right time to try out a new hairstyle.
Sometimes their hair needs to be in a certain style for continuity.
Sometimes it's about what's comfortable and stays neat.
Or to realize your years as a stay at home mom has left your smokey eye a bit rusty.
Realize that the makeup needs heavy to be seen from a distance. Relax, it's like theater makeup.
Youtube is a great resource for hair and makeup tutorials.
Competitions Are an All-Day Affair
Again, have a checklist.
Forgetting something really can be a problem.
Competitions are rarely local and there's no running to the local Target for a backup uniform.
While there may be some items you can buy at the venue, you don't want to spend a fortune.
You will have entry fees, parking fees so be prepared with extra cash.
Don't forget extra water and healthy snacks.
Earplugs, because it will be loud are helpful too.
Stunt Stand Door Flexibility & Stretching Leg Strap – Great for Cheer, Dance, Gymnastics or Any Sport! Free How-to-Use Links Included

Live Infinitely 32 oz. Infuser Water Bottles – Featuring a Full Length Infusion Rod, Flip Top Lid, Dual Hand Grips & Recipe Ebook Gift (Purple, 32 oz)

Brown Magic Bun Makers 3 Pieces, Hawwwy Hair Bun Maker, Donut Hair, Perfect Hair Bun Maker, Hair Donuts for Updos, Easy Bun Hair Tool, Kids Ballerina Bun, Shaper Bun Hair Tool Easybun Snap and Roll

Batiste Dry Shampoo, Original Fragrance, 6.73 Fl Oz,Pack of 3

Kaepa Stellarlyte (4) White

Period Starter Kit – Fashionable and Organic Menstrual Period Survival Kit – When Aunt Flo Makes a Surprise Visit! (Your First Choice To-Go!)

Get Involved
Be The Parent, Not The Coach
Communicate with the coaches.
If there's a social media channel follow it.
If your coach uses an app to keep parents in the loop, use it.
This is super important for last-minute updates.
Let the coaches know if you have concerns or your child gets an injury since removing someone from a routine affects everyone.
However, realize that the coach really does have your cheerleaders best interest at heart.
So let them coach.
Being involved doesn't mean trying to tell the coach their job.
Even if you used to be a cheerleader.
This isn't 1992 Karen.
And if you really have what it takes to coach, then volunteer to do so, or let them do their job. 'Nuff said.
Put Your Talents to Good Use
Whatever it is join in.
Make posters, buy shirts, take pictures.
Maybe you're a terrible baker but great at organizing.
Maybe you know community leaders or can craft team bows.
Ask the coach.
Ask the other moms.
"What can I do to help?"
Make Friends With Other Cheer Moms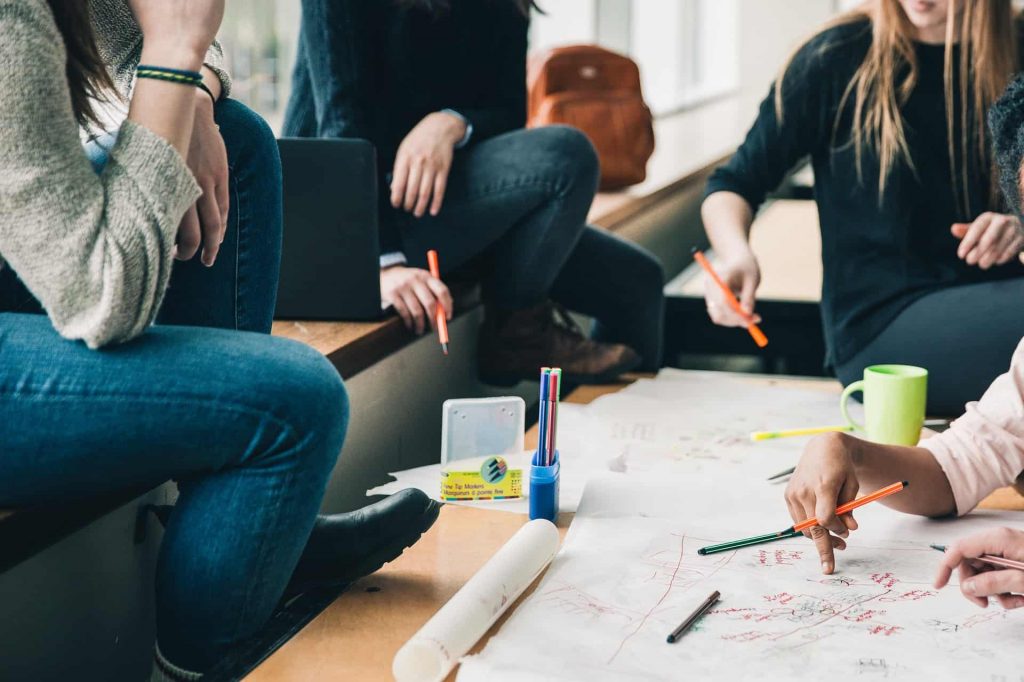 You will be spending time, A. Lot. Of Time., with these moms.
On the sidelines for games, for group fundraisers but also on competition days, which usually put you away from home, sometimes quite far.
You might need help, you might need support.
Or you might be the one to help.
Hey, next year you'll know so much more and can help welcome other new cheer moms.
Remember to Have Fun
Having fun is what it's all about.
If you have fun with it, she will too!
READY. OKAY!
Looking for a gift for a cheerleader? Check out 46 Perfect Gifts for Cheerleaders
Got a tip for new cheer moms to add? Let me know in the comments.