If you had asked me a few years ago if I would be writing a blog I would have thought you were crazy.
 I have never been a writer.  
I talk an obscene amount but I would say much of it isn't exactly worth sharing or designed to make a difference as more just fill the silence.  Charming I know. 🙂
But after stumbling on some seriously hilarious blog posts and then seeing Start Your Own Blog pins everywhere on Pinterest I was intrigued.
 I had already been at home for 14 years.  
I was pretty much homebound since my grandmother needed someone with her all the time.  
She mostly was doing her own thing around the house so I had plenty of time.  
I saw this as a huge opportunity to do something new for myself and maybe make some money.
Since I figured there was nothing to lose.  
I jumped in within days.  
And when I say jumped, I mean it.
 I knew nothing about ANY. OF. IT.  
A whole new set of terminology.  
Coding, blogging, design, they all have their own language.
Since then, I won't lie, there's been yelling, crying and frustration along with the joys of my first comments and my first subscribers.   
I still get excited every time someone subscribes.  
The emails people have sent me have made it all worth it and I would do it again.
There are experts out there on everything from starting a blog, making the most from Pinterest traffic, writing great posts, creating and engaging with an email list and more.
Even after all this time, I am none of those.
I still consider myself a newbie.     
However, I know more than I did a few years ago. 
Every day I learn new ideas, trends, and improvements for my blog and my writing.
The amount of pins out there on the subject of blogging is crazy!
As trends change, so does the blogging world.
There is information that is free that is AMAZING and info you pay for that is meh.  How in the F do you sort it all out?
I can't give you all the answers, but I can tell you the tools I use.
Still want to start a blog?
These are the tools I use to make my life easier and create income. 
Before I get into that let me explain how people are making money from their blogs.
I am by no means an expert at this.
There are many ways to do this.  Different ways work for different types of blogs.
Writing sponsored posts for brands, advertising with companies that pay per click. affiliate marketing, creating and selling your own products and more.
Right now,  I do this is through an ad placement agency and affiliate marketing.
Pay per click advertising is on-site ads that continuously run and change based on the visitor coming to the site.
If a visitor clicks on the ad, I get paid.  The visitor doesn't even need to buy anything.   
A new blog can start off pretty quickly using Google Adsense, the payout isn't much but it gets people used to seeing ads on your site and it is a bit of money coming in.
Once you begin having more visitors to your site, I personally love Mediavine for ads.  
Blogs must receive at least 25k sessions per month to qualify.
These are visits to the site (not the number of pages viewed, since one person may view more than one page)
These are not pay-per-click ads.
These ads also run based on user experience however the ad only needs to be viewed for me to receive compensation.
The compensation is way higher and the personalized help to make the most of your site can't be beaten.
Affiliate marketing is when a blog incorporates links to products on their blog.
I talk about products I like and use, if people click on the link, it takes you to a site where you can purchase (usually Amazon) and I get paid based on anything they order regardless of if it's the item that first sent them to the site. 
I receive a commission based on the purchase at no additional cost to the buyer. 
Different affiliates have different policies and payout structures.
Links may be with pictures or written in text and underlined like below.  Some affiliate companies are so awesome they offer pictures, ads and even scripts to help you create those links.
The ones on this page are affiliate programs I currently work with.
I put the statement below in all my posts so that people know what I'm doing.
This post contains affiliate links that help me support this blog.  Click here to see my full disclosure policy.
The web hosting service that provides the technology and services needed for the website or webpage to be viewed on the Internet.
Last year I switched my hosting to Siteground.  Several times per year they run awesome sales for 70% off sign-ups.  If you already have a website, they will transfer everything over fast and free.
Superior customer service, site speed, and site downtimes have never happened to me since I switched.
Signing up with Siteground makes it all so easy.  
For plans starting at only $9.95 per month, you can get yourself up and running quickly.
 It even includes a FREE domain name (your website name) and an email address to match your website.  
Once you get set up, installing Worpress.org (the software used to create a website and blog), can be done right through your Siteground account.
FREE email marketing service.  
For connecting with people who want your wisdom as soon as you hit publish.  Grow your blog, engage with your fans. Click here to learn more.
Kate Doster 
Kate is the go-to girl for email inspiration.  If you want your email marketing to EXPLODE…run and check her out.
She offers so much value your mind will be blown!
I love her no-nonsense style and fun attitude.
If you need the what, the how, the why and even "mad-lib style" written for you templates.
Whether you have a small list, big list, neglected list, or one you haven't even started… get her course…yesterday.
Go here for Email Marketing Fairy 2.o
Tailwind

Scheduling and analytic tool for Instagram and Pinterest.  
Using this tool I have tons of pins a day scheduled automatically in case I don't have the time to pin or you know since I'm not up at 1 am when a lot of my followers are on.
FREE graphic design software for creating images for your blog, Pinterest, and Instagram.  
Click here to start designing.  (I don't get a commission from Canva, but I use it and love it)  
Pajama Affiliates
 
Want to monetize your blog?   
These courses teach you everything you need to know to make affiliate marketing work for you. 
Learn from Robin and Lesley through an amazing series of video modules. 
From newbie to advanced there's something for everyone. 
Click here to learn about the Blogging and Affiliate Marketing Course for Beginners.
Since I had already had some blogging and affiliate marketing experience, I personally took the Affiliate Marketing Business Bundle (which consisted of three courses) and in addition took the Amazon Associates Masterclass.
The Dating Divas
This fabulous site has awesome products for marriage building and family bonding.
As a referral partner, you can earn 20-50% on products purchased through your links.
They also provide files with links that can be used to upload pins directly to Facebook and Pinterest as well as graphics to use like the one below, to use on your blog and pre-written text that can be used and personalized to craft emails and blog posts.
UPDATE: THE DATING DIVAS NO LONGER OFFER AN AFFILIATE PROGRAM BUT I STILL SEND READERS THEIR WAY SINCE THEIR PRODUCTS ARE AWESOME!
Here's one….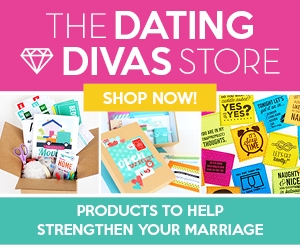 Ultimate Bundles
This affiliate marketing company has product bundles they put together several times per year.  Every year is a bit different although some come back due to popularity.
The bundles feature hundreds of carefully selected products produced by bloggers at crazy discounts.
Example,  one previous bundle contained over $3600 worth of e-books, e-courses, workbooks, and more all for only $29.95!
They put out about 8-10 bundles each year, offered for a limited time.
In the past, I have seen homemaking bundles, parenting bundles, blogger bundles, and health bundles.
They give you all the tools and resources to promote them to your readers.
From links and graphics, like the one above to fully written emails that you can customize to your audience as well as the timeline for pitching the bundles.
A complete turnkey approach to succeed.  All this with a 40% payout.
Amazon Affiliates
Everyone is familiar with Amazon.
While they don't boast the best payout structure, no one can deny that almost everyone uses them.
Links to graphics for your site and your articles are done with ease.
So if people link from your blog to Amazon you can let Amazon do what it does best, SELL.
People don't even have to buy what you're talking about for you to make money.
They simply have to buy.
This is explained in great detail with videos in The Pajama Affiliates courses I mentioned above.
Easy Product Displays (EPD)
Easy Product Displays is a way to create product links that work with Amazon and a few other companies.
This offers a way to make links that have a better click rate because EPD allows you to change the size and layouts rather than just the standard format offered through Amazon.  Below is an example.
 ZonLi Adults Weighted Blanket 20 lbs(60"x80", Grey, Queen Size), Cooling Weighted Blanket for Adults, 100% Cotton Material with Glass Beads

 


ShareASale
ShareASale is an affiliate marketing company that offers links to hundreds of websites that pay commissions to you based on purchases.  Join ShareASale by clicking on the ad below.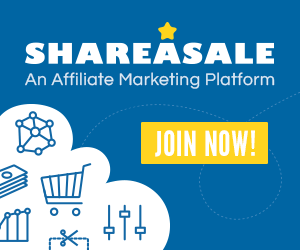 An affiliate marketing company that offers links to partnerships with the world's best-known brands through their websites. 
Each brand offers its own commission rates and links to products. 
Each partner requires you to apply individually through the AWIN umbrella.  Click here to benefit your blog with AWIN.
Everybody needs experts. 
Even experts need experts.
These are a few of the top-notch professionals I turn to for specific help.
I don't gain anything by recommending them.
They are my go-to gals depending on their specialties.
Each of these ladies offers so much value for free.
Their tips tell you step-by-step what to do, not just generic tips you don't know how to implement.
They each have paid resources as well.
If you want to talk about bloggers to look towards to start you off right…shoot me an email at [email protected] and I'd love to talk to you about it 😉
This post contains affiliate links that help me support this blog.  
Click here to see my full disclosure policy and here for my Amazon Affiliate disclosure.