A chore chart printable is a great way to get some of those household chores off your plate by sharing the work with the older kids.
Slowly adding in easy tasks for younger kids gets them realizing they too are important family members.
This post contains affiliate links. I will earn a commission at no additional charge to you if you make a purchase using my links. Click here to see my full disclosure policy.
Lazy kids make lazy adults.
Teach them as young kids and it will make it so much easier for the whole family in the long run.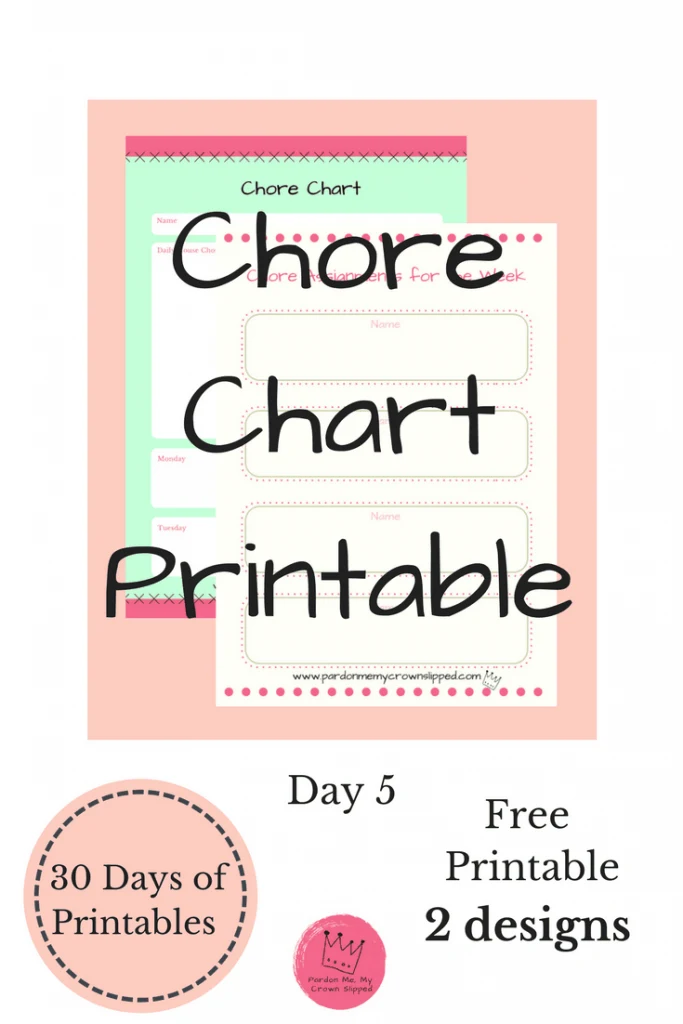 Getting the kids in on helping out not only helps you, but it also helps them.
Getting them to understand that you aren't trying to give them a hard time but instilling that being part of this family, learning to take care of a home by having the responsibility of age-appropriate chores is important for every age group.
Having a great chore chart that shows daily chores can be fun and don't have to be hard work if everyone works together.
Using a variety of chore systems depending on the age of the kids might work best.
You can try different ones to see which ones are a fit for your family. This summertime chore system worked for us.
Here are some ideas to think about before deciding on a chore chart:
Will it be a fun chore chart?
Will include daily tasks, weekly tasks, or both?
Maybe it's just a printable chore list that is already made for you.
Will it include specific chores?
At the end of the week will it include a reward system?
Will there be an allowance attached to begin teaching the value of money?
What if the list of chores isn't done?
It could be their own chore chart personalized just for them.
It could be a chore calendar
Or one using a wipe-off board and dry erase markers.
Magnetic Behavior Chalkboard Rewards Chore Chart & Reusable Dry Erase Calendar Set – Eliminate Stress, Keep Important Meetings Top of Mind. Responsibility Magnets & Refrigerator Reward Set – 17

The Berenstain Bears and the Trouble with Chores

Beyond the Chore Chart: Chores, Kids, and the Secret to a Happy Mom

I've included two types of chore charts. Each one is a different design.
One is for the whole family and allows you to assign each specific chore to individual family members so they know their weekly chores.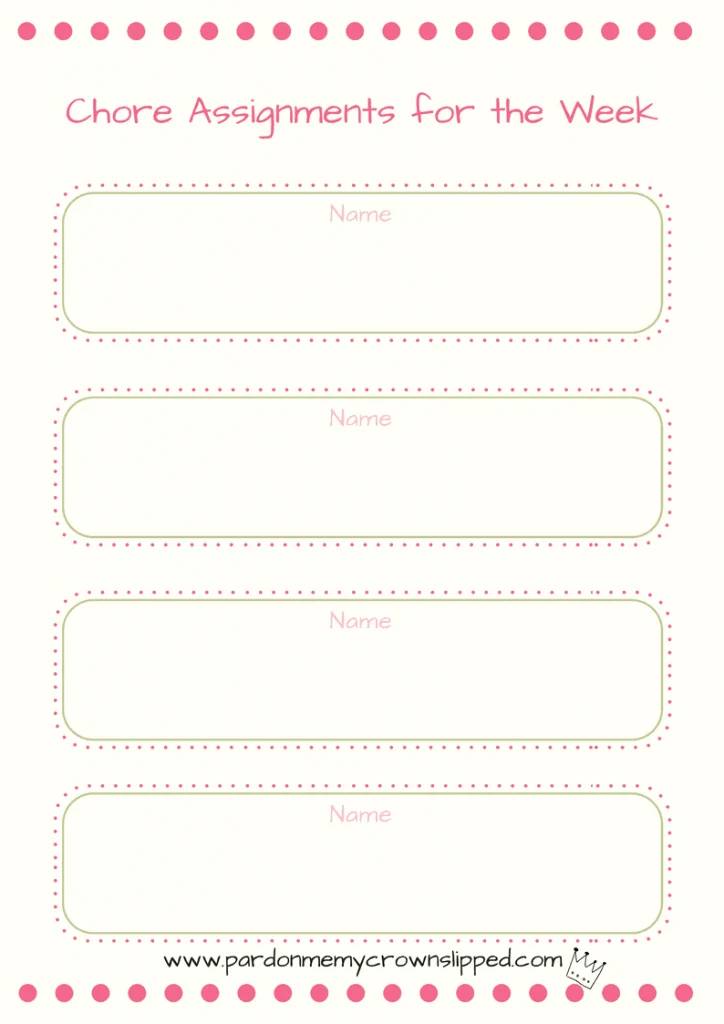 The other chore chart printable has a spot for daily chores as well as a block to assign household duties depending on which day the task needs to be done.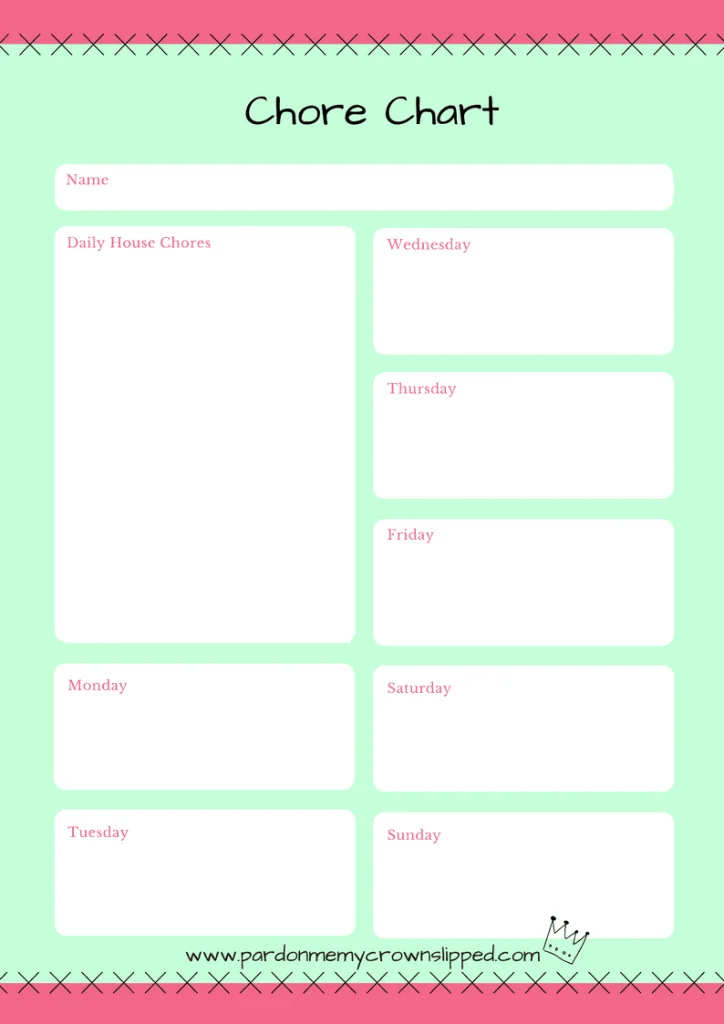 Each free chore chart printable can be accessed by clicking on the image for instant download.
This post was originally part of a blog blast featuring 30 Days of free printables.
You can find all 30 by:
Choosing the HOME & HEARTH tab's drop-down menu at the top of the page. There you can find the printables page OR
Putting printables in the search bar at the top right of the page OR
Become a subscriber where you can get all 30 free printables as well as access to The Vault a resource library exclusive for subscribers.