Photo by Jeswin Thomas on Unsplash
Maybe you're having a taco party to celebrate Cinco de Mayo, maybe you're just planning the next taco Tuesday. No matter the reason, having some tasty side dishes to go with your tacos is always a good idea.
Here are 65 taco side dishes that will surely steal the show.
This post contains affiliate links. I will earn a commission at no additional charge to you if you make a purchase using my links. Click here to see my full disclosure policy.
Dips and Salsas for Taco Parties
A great way to get the party started is with some yummy appetizers. Nothing can be easier than tortilla chips with a variety of dips and salsa.
Traditional Homemade Salsa: Try this easy recipe to wow your guests.
Pico de Gallo: This popular Mexican salsa has very little liquid compared to traditional salsa.
Mango Salsa: This sweet and spicy salsa is perfect for those who like a little heat.
Pineapple Salsa: This salsa is perfect for summer parties!
Salsa Verde: Salsa verde is made with tomatillos, which are a type of green tomato.
Watermelon Salsa: This tasty dish is made with watermelon, of course.
Guacamole: Whether you prefer it creamy or chunky, this classic dip is always a hit.
7 Layer Dip: This dish is perfect for a party because it can be made ahead of time and served cold or at room temperature. It's made with refried beans, guacamole, sour cream, salsa, cheese, and olives.
Black Bean Dip: This delicious dip is not just tasty, but healthy too!
Queso Dip: This cheesy dip is perfect for a taco party!
Refried Bean Dip: This creamy bean dip is filled with tons of cheesy goodness.
Taco Side Dishes with Beans
There's no shortage of a variety of tasty sides that can be made with beans.
Refried Beans: Refried beans are a staple of Mexican cuisine. They are usually made with pinto beans, but you can use any type of bean you like.
Mexican Black Beans: Black beans are a delicious and healthy option. Serve them with rice, or use them as a taco filling.
Black Bean Salad: This salad is made with black beans, avocado, and corn topped with a lime vinaigrette.
Charro Pinto Beans: Pinto beans are another type of bean that is commonly used in Mexican cuisine. Serve them with rice or use them as a taco filling.
Taco Side Dishes with Rice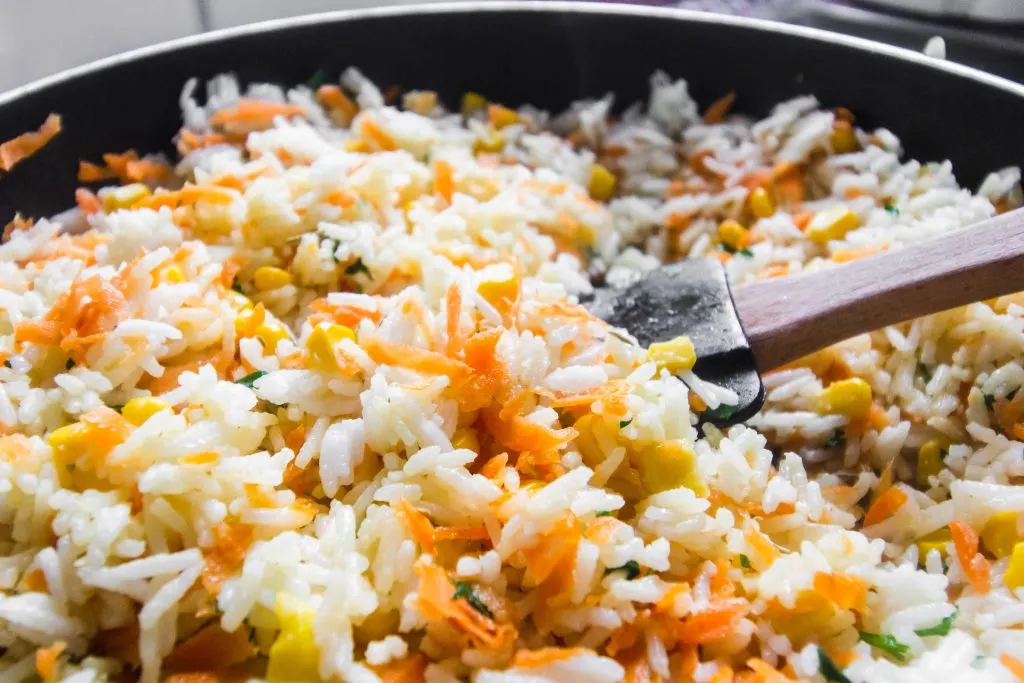 Avocado Rice: Make this yummy side dish in just 20 minutes.
Cilantro Lime Rice: This tasty dish is one of my favorites.
Mexican Rice: Try this authentic dish, straight from Puebla, Mexico.
Spanish Rice: Try this rice which is a little heartier and firmer than Mexican rice.
Taco Rice: This recipe can be a meal all by itself.
Vegetable and Salad Side Dishes for Taco Parties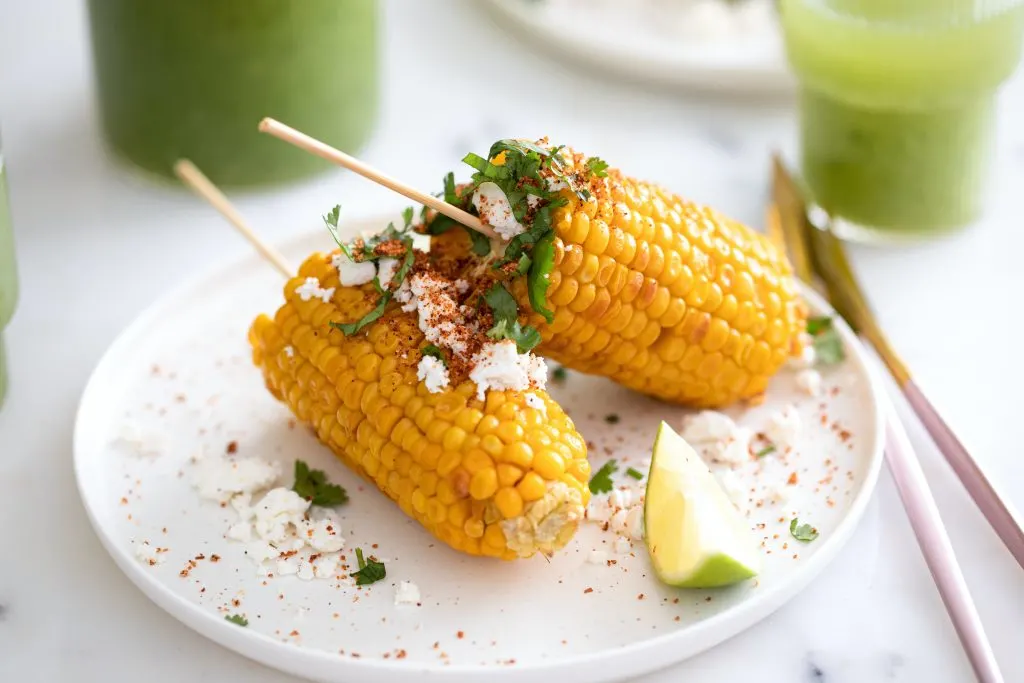 Corn Salsa: This salsa, more of a side dish than a dip, is made with fresh sweet corn, onion, cilantro, lime juice, and jalapeno peppers.
Cucumber Salad: This salad with over 4k 5-star ratings is sure to be a hit.
Black Bean and Jicama Shrimp Salad: Jicama is a starchy root vegetable that is sweeter and juicier than a potato and is used in a variety of dishes like slaw and even fries.
Mexican Coleslaw: A super simple slaw with no mayo makes it great for picnics, BBQ, or as the perfect taco side dish.
Mexican Sweet Potatoes: This candied sweet potato recipe can be a side dish or even a dessert.
Mexican Street Corn Salad: This salad is made with corn, diced tomatoes, red onion, cilantro, lime juice, and jalapeno peppers.
Roasted Bell Peppers: This simple side dish complements any meal.
Roasted Cauliflower: This southwestern dish takes bland to yum.
Sweet Corn on the Cob: This is a simple but delicious side dish. Season with butter, salt, and pepper.
Taco Salad: This healthy turkey version is sure to please.
Soups and Stews for Taco Night
Black Bean Soup: This hearty soup is a great addition for vegan guests.
Chicken Tortilla Soup: This soup is made with chicken, tomatoes, onion, garlic, and tortilla chips.
Chili: This traditional classic takes just 30 minutes.
Pozole: This soup is made with pork, chicken, hominy, and spices.
Taco Soup: This recipe could even take the place of tacos on taco night, well maybe.
Taco Bar Condiments
Sour Cream: You can't forget the sour cream. Add it to your plate to cool down the spice of the salsa or taco seasoning.
Taco Sauce: This is a must for a taco bar party to add a little more kick to any dish.
More Mexican Side Dishes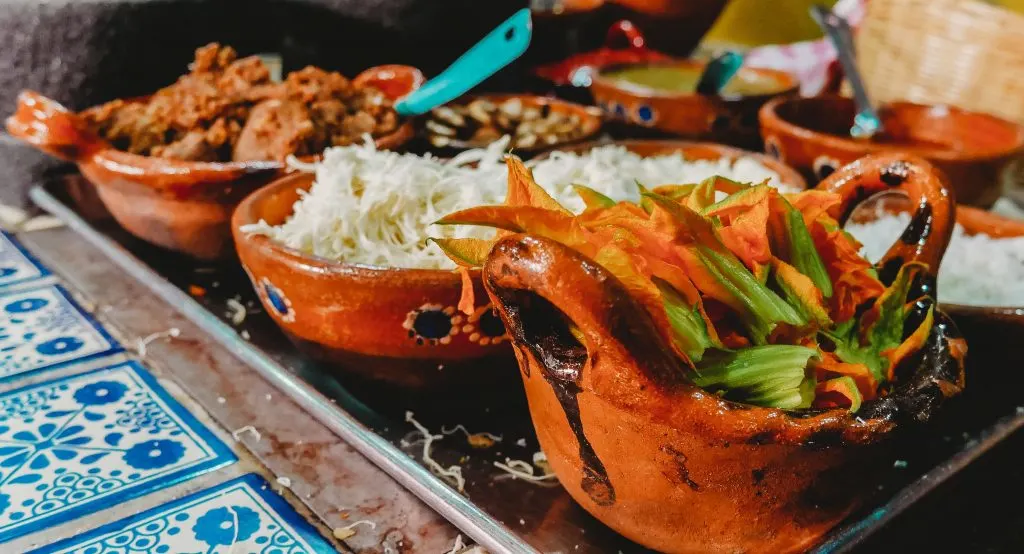 Cornbread: This is a must-have if you're serving any soups or stews. If baking from scratch isn't your thing, this honey-flavored boxed brand is amazing.
Corn Pudding: Like cornbread only better.
Mexican Quinoa: For a healthy dish that's an alternative to rice.
Chorizo and Corn Fritters: They can be served as an appetizer, side dish, or even for breakfast.
Spanish Mac and Cheese: Mac and cheese seem to be everywhere, with all sorts of variations or ways to incorporate it into meals. Why not taco night?
Taco Pizza: Not really a taco, pizza, or even a Mexican dish but it's a popular party favorite.
Other Mexican Dishes to Serve at a Fiesta
These are some other great options to serve at your next gathering.
Beef Fajitas: This main dish is made with flank steak, peppers, and onions.
Burrito Bowls: This dish has all the delicious ingredients of a burrito minus the tortilla.
Chicken Fajitas: Rolled in soft tortillas, this has grilled chicken and veggies rather than the usual lettuce and tomatoes.
Chimichanga: Try one of these deep-fried burritos common in Tex-Mex cuisine.
Empanadas: These are fried or baked pastries that are filled with meat and vegetables.
Fish Tacos: A great alternative for lent or guests who are pescatarian, meaning they don't eat meat or poultry, but will eat fish.
Quesadillas: These can be made with either chicken or cheese.
Taquitos: These are a Mexican food dish that typically consists of a small rolled-up tortilla that contains filling, including beef, cheese, or chicken.
Tlayudas: a type of Mexican pizza, it is a large tortilla that is covered with refried beans, meat, cheese, and salsa.
Drinks to Serve at a Taco Party
Don't forget the drinks!
Serve up some refreshing margaritas or Mexican beer to complete the meal. There are great mocktail recipes for those who don't want to drink but want to participate in the taco night theme.
Non-alcoholic Mexican Drinks
Agua Fresca: This fruity Mexican drink can be made in different varieties, just choose the flavor you like best.
Horchata: This traditional Mexican drink is made with rice, almonds, cinnamon, and water.
Mexican Alcohol Drinks
Margarita: Pitchers of these tasty tequila classics are sure to be a hit at your taco party.
Mojito: This popular favorite is a traditional Cuban highball made with rum.
Palomas: This summer favorite is a fun tequila alternative to margaritas.
Pina Colada: For a frosty cocktail, try this coconut concoction.
Sangria: Originating in Spain and Portugal, this beverage is made using red wine and fruit.
Mexican Beers
Serve Mexican beers to keep the theme alive. Great options are Corona, Dos Equis, or Modelo.
Mexican Desserts
Maybe not really taco side dishes, but for sure every great gathering needs desserts.
Arroz Con Leche: This tasty dessert is a Mexican rice pudding.
Cinnamon Sugar Tortilla Chips – A yummy treat to dip in fruit salsas or hazelnut sauce.
Churros: These are fried dough sticks that are rolled in cinnamon sugar.
Flan: Traditional Mexican custard dessert with caramel sauce.
Sopapillas: These are fried pastry dough balls that are served with honey and cinnamon.
Tres Leches Cake: This authentic Mexican cake is made with three kinds of milk.
So there you have it – 65 taco side dishes that are sure to please a crowd. So what are you waiting for? Get cooking!
Your guests will be so impressed with your culinary skills. And they'll definitely be asking for seconds (and thirds!). So make sure to make plenty!