Pet lovers commemorate the day they adopted their cherished animal by celebrating Gotcha Day. It is the anniversary of the day a pet entered a family and found a forever home.
This day is extremely important since it signifies a new beginning for both the pet and the owner. It's a day of love, gratitude, and admiration for the strong tie that has grown between them.
No matter how the pet came to its new home, whether a rescue or breeder, it's a happy day for everyone involved.
This post contains affiliate links. I will earn a commission at no additional charge to you if you make a purchase using my links. Click here to see my full disclosure policy.
The significance of Gotcha Day for pets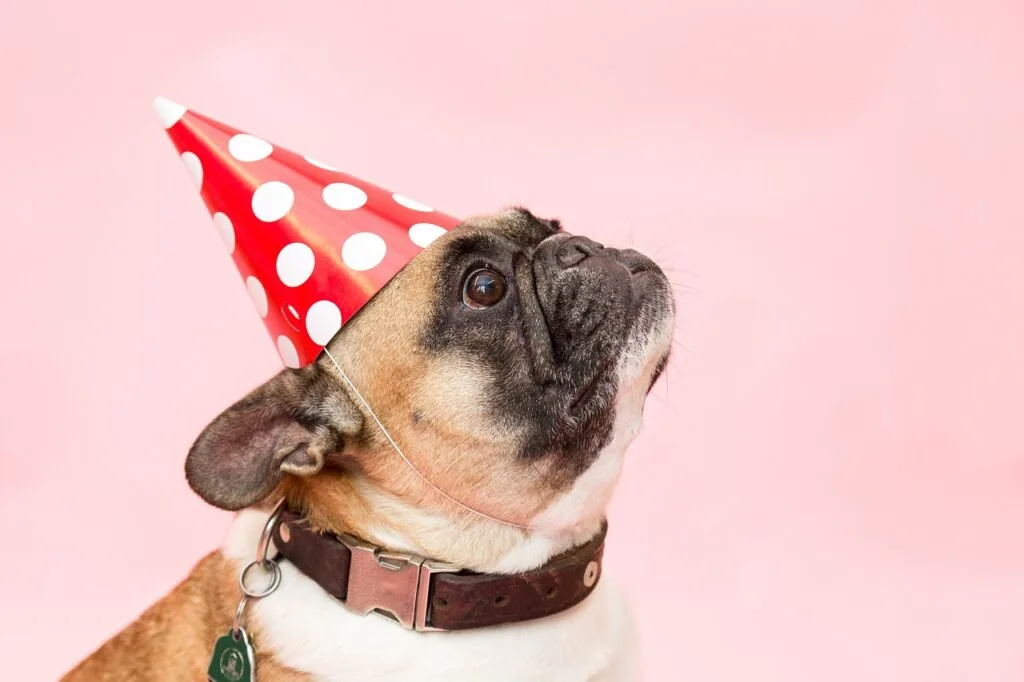 Celebrating a New Beginning
Gotcha Day is a moment to rejoice in the fresh start that rescue animals have received. Many of these creatures were mistreated, abandoned, or neglected before they were placed in loving homes.
Pet owners recognize the second chance at life these animals have been given by celebrating their Gotcha Day.
Forever Home
Gotcha Day commemorates the day rescued animals were adopted into their forever homes. It serves as a gentle reminder that they are cherished, taken care of, and have a home. Their well-being and ability to move past traumas depend on this sense of stability and security.
Bonding and Trust
Gotcha Day offers pet owners a chance to deepen their relationship with their adopted animals. Owners can devote time and attention to developing trust and creating a stronger connection by commemorating this important day.
It provides the animals with a sense of safety and love, laying the groundwork for a long-lasting connection.
Emotional Impact
The emotional significance of Gotcha Day on both the pet and the owner cannot be overstated. This day marks a turning point in the pet's life, one that is full of love and care. The owner experiences a day of great happiness and fulfillment, knowing they have improved their pet's quality of life.
Raising Awareness
The occasion presented by Gotcha Day allows for the promotion of pet adoption as well as the significance of giving rescued animals loving homes.
Pet owners can encourage others to consider adoption and change the life of an animal by sharing their own Gotcha Day celebrations through tales and images.
Honoring Rescuers and Shelters
The opportunity to show appreciation for the rescuers and shelters that work tirelessly to save and care for animals in need arises on Gotcha Day. It's an opportunity to thank them for the important work they do and to support their initiatives.
Pet owners have the option to donate money or provide their time to these organizations.
How to Celebrate Gotcha Day With Your Pet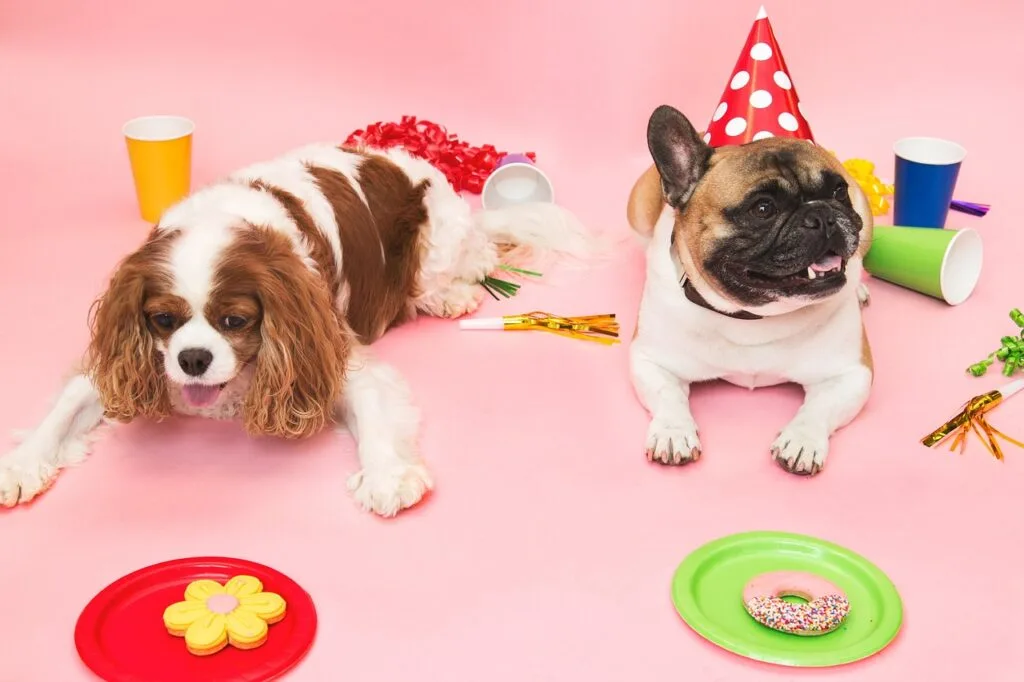 Pet-Friendly Treats and Cake
Celebrate your pet's Gotcha Day by spoiling them with delectable pet-friendly food and a lovely handcrafted cake. There are many recipes that can be found online that employ items that are safe for pets, ensuring that your pet may enjoy a tasty and safe treat.
New Toys and Accessories
Make your pet's Gotcha Day even more memorable by surprising them with brand-new toys and accessories. Select playthings that satisfy their tastes and stimulate the mind. Additionally, to mark the event, think about purchasing personalized accessories like collars or ID badges.
Playtime and Exercise
Playtime that is interactive will help you two become closer. Spend more time on their Gotcha Day playing their favorite games or participating in enjoyable activities. The bond between you and your pet will grow as a result of this valuable time spent together.
Photo Session
Plan a picture shoot to capture the priceless moments of your pet's Gotcha Day. Take gorgeous photos of your pet wearing their party hats and taking candid shots of them having fun on their special day. These images will remain cherished reminders of your relationship.
Explore New Places
On their "Gotcha Day," take your pet on an excursion to discover new locations. Experiencing different places with your pet will generate enduring memories and strengthen your relationship, whether it's a walk in the woods or a trip to the beach.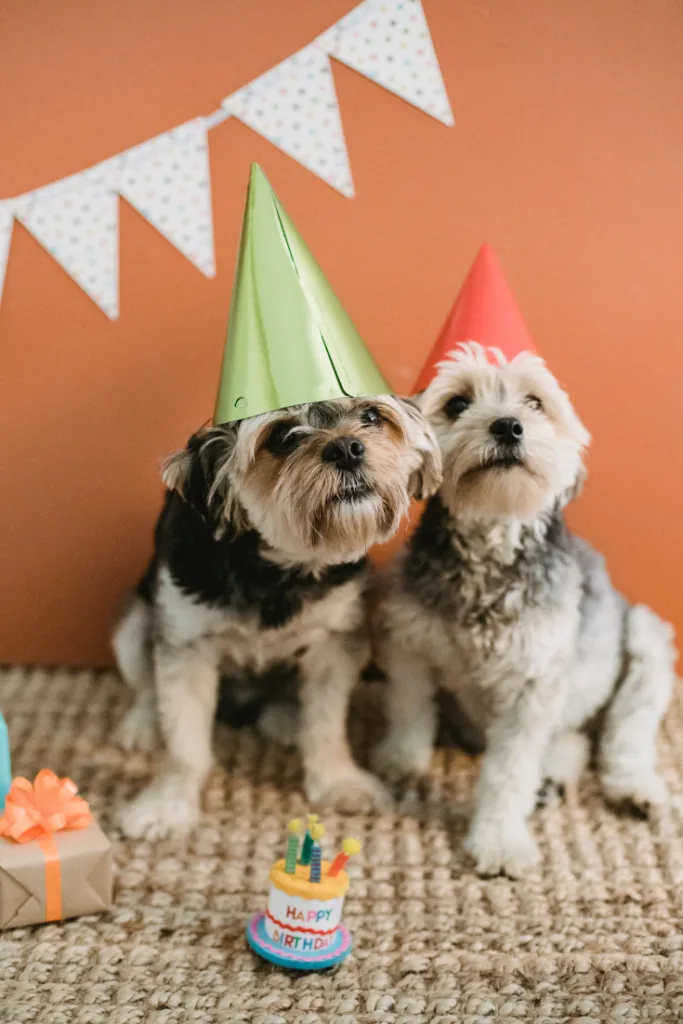 Invite Pet Friends
If your rescued pet is outgoing and enjoys playing with other animals, think about bringing them over on their Gotcha Day for a playdate. They will be able to interact with other pets, have fun, and forge stronger bonds as a result of this.
Donate or Volunteer
On the day your pet is adopted, think about making a donation to a nearby animal shelter or offering your services as a volunteer. This act of kindness not only benefits animals in need but also instills a sense of gratitude and fulfillment within yourself.
Relaxation Time
On their Gotcha Day, provide a serene and comforting setting for your pet. Create a comfortable area with their favorite blankets or toys so they can unwind and rest. They will feel secure, cherished, and valued thanks to this set-aside time for leisure.
Training and Learning
Take advantage of your pet's Gotcha Day to engage in training and education exercises. To further cement your relationship, teach them new skills or sign them up for a training course. Not only will this stimulate the mind, but it will also improve comprehension and communication.
Create a Scrapbook or Memory Box
Make a scrapbook or memory box to record your pet's Gotcha Day and save the memorable events. Create a physical keepsake that you and your pet may treasure for years to come, including photos, notes, and memorabilia.
How Gotcha Day strengthens the bond between pet and owner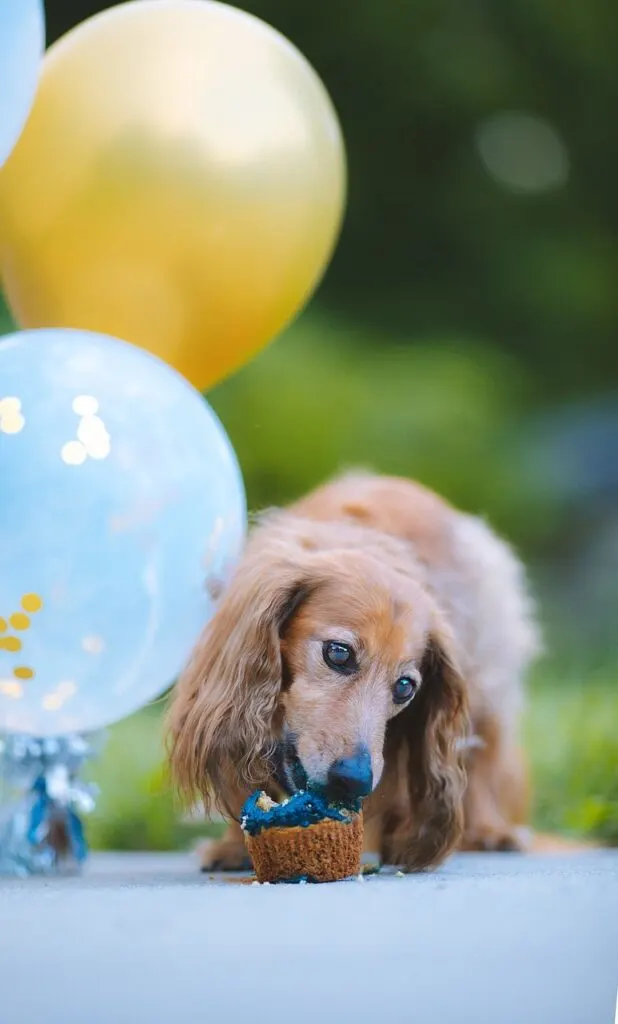 A valuable technique for fostering the relationship between a rescued pet and its owner is Gotcha Day.By commemorating this important day, pet owners provide their animals with the care and consideration they deserve, strengthening their bond and fostering trust.
The shared memories and experiences made during the Gotcha Day festivities lay a solid basis for a close relationship.
The act of commemorating Gotcha Day serves to further the devotion, love, and care that pet owners have for their animals. It acts as a constant reminder of the particular position their pet occupies in their hearts and the extent they will go to assure their pleasure and well-being.
Pet owners and their adopted animals connect favorably on Gotcha Day through various activities and gestures, including playfulness, training, and exploration that promote communication, understanding, and respect.
By giving the pet a sense of security and belonging, Gotcha Day deepens the attachment. It gives children comfort in knowing that they are treasured, adored, and important family members. This develops their emotional bond and increases the pet's trust in their owner.
Conclusion
The unbreakable relationship that exists between a pet and its owner is celebrated on Gotcha Day with excitement, love, and respect. It is a celebration of their relationship thus far and the contribution they have made to one another's lives.
In addition to deepening your relationship with your adopted dogs, celebrating Gotcha Day helps spread awareness of adoption's significance and the remarkable impact it can have. It's a day to consider the journey, be thankful, and make enduring memories.
In light of this, let's all rejoice in Gotcha Day and recognize the unique connection we have with our animals. The unshakable bond that has improved both of our lives is something to treasure and honor today.