Photo by Marc Schaefer on Unsplash
Do you or your teen enjoy poetry?
Poetry can be a great way for teenagers to express themselves, and it can also be a lot of fun!
Read on for tips on how to get started writing poetry, and blogs that have poetry for teenagers to read and accept for publishing their own poetry.
If you are interested in learning more about poetry, or if you are just looking for something fun to do, then this blog post is for you!
This post contains affiliate links. I will earn a commission at no additional charge to you if you make a purchase using my links. Click here to see my full disclosure policy.
The benefits of reading and writing poetry for teenagers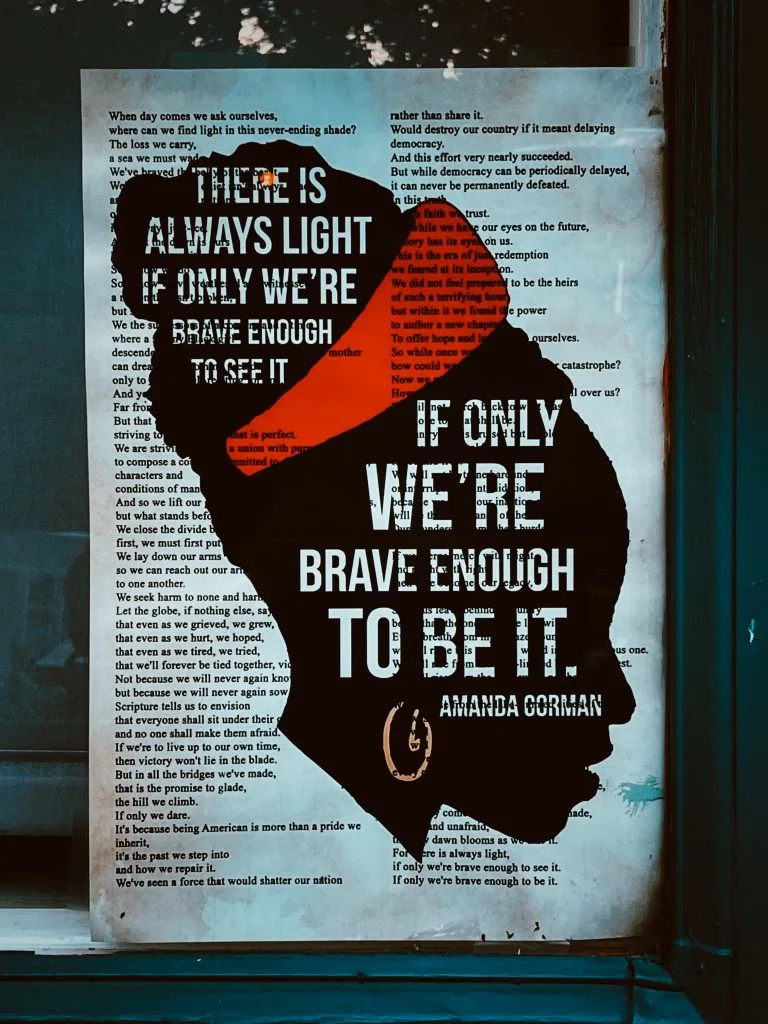 Teens are often seen as angsty and uninterested in anything that isn't a video game or social media.
But poetry can be a great way for them to express themselves and find an outlet for their emotions.
It can also help them to develop a better understanding of language and literature.
How you can get your teen interested in reading poetry
The best way to get your teen interested in poetry is to read it yourself. If you enjoy poetry, they are likely to be at least somewhat interested in it.
You can also find poetry that is written specifically for teenagers. This poetry often deals with issues and topics that are relevant to teens, such as school, relationships, and family life.
You can also find poetry anthologies that are specifically geared towards teenagers. These anthologies often include poetry by both well-known and up-and-coming poets.
Poet magazines like Teen Ink feature poems for teenagers written by teens.
Poetry contests like the National Poetry Contest are also great resources for discovering poetry that is written by teenagers.
Writing Poetry with your Teen
You can encourage your teen to start writing poetry by using prompts, such as:
Write a poem about an emotion
Write a poem about something you feel strongly about
Still can't think of one? Try one of these poetry prompts
Teens can also create a poetry club at school where students meet once per week or month and share their poems with each other
Some writing or poetry blogs also have sections for teen poetry. You can browse these sections to find poetry that is written by teens, for teens. There are even poet podcasts.
Poetry Blogs
Poetry Podcasts
Finally, you can encourage your teen to write poetry. If they are interested in poetry, then this will be a great way for them to express themselves and hone their writing skills at the same time!
How you can get your teen interested in writing poetry
If your teen is interested in writing poetry, there are a few things that you can do to help them get started.
First, as mentioned before you can buy them a poetry book or anthology. This will give them some examples of poetry to read and study.
Just like using contests to find teenage poets to read, these contests often have specific topics or themes, and they can be a great way to get your teen's poetry published.
Finally, you can help them to develop their own style by providing feedback on their poetry. This will help them to understand what works and what doesn't in their poetry, and it will also help them to improve their writing skills.
Some poetry tips for teenagers
When writing poetry, it is important to be creative and expressive.
Be yourself
Don't try to write in a style that you think is "cool" or "hip"
Write about what you know. Don't try to write about things that you don't know or understand
Experiment with different forms of poetry, such as sonnets, haikus, ghazals, abecedarians, sestinas
Use strong images, sensory details, and metaphors to create a vivid picture in the reader's mind
Experiment with different poetic forms and structures
Be patient. It takes time to develop as a poet
Popular poets and their work that teens will love
Some popular teen poets include Sylvia Plath, Langston Hughes, Maya Angelou, William Butler Yeats, and e.e. cummings. Their poetry is often dark, introspective, and deals with powerful emotions.
Other popular teen poets include Nikki Giovanni, Sherman Alexie, and Andrea Gibson who write poetry that is more light-hearted and often focuses on social issues.
No matter what your teen's interests are, there is sure to be poetry out there that they will love!
Just to recap here are 5 ways you can get your teenager interested in poetry:
Read poetry yourself, even share outloud with them
Find books and magazines featuring poets
Online poetry blogs
Poetry podcasts
Gift journals to jot down thoughts and emotions that can turn into powerful poems
Encourage them to share their poems with you