I remember spending hours in my room as a teenager both with friends and alone reading Teen Magazine and Seventeen.
Tearing out pages of Kirk Cameron and Rob Lowe to hang on the wall. Reading about first kisses, the latest trends, and the best lip gloss.
In recent years, most magazines for teenagers have gone digital like everything else to stay current with the way teens are always on their phones.
I put together a list of the best teen magazines. I've included not just the usual fashion and celebrity magazines but also sports, science, global interests, and more. Some even have writers that are exclusively teens themselves.
Some teen magazines are geared toward the interests of teenage girls, and some lean toward boys. Others are the best magazines for tweens.
Some have a significant web presence with thousands of articles available online for free in addition to their subscriptions.
I have included the advertised recommended ages for each magazine, however, I would advise you to check out the tween and teen magazines for yourself as many include mature themes regardless of marketing magazines for teenagers and tweens.
I have put the magazines in order of "age-appropriate" guidelines. Teenagers may love the ones further down, it just means the ones closer to the beginning aren't suitable for all ages.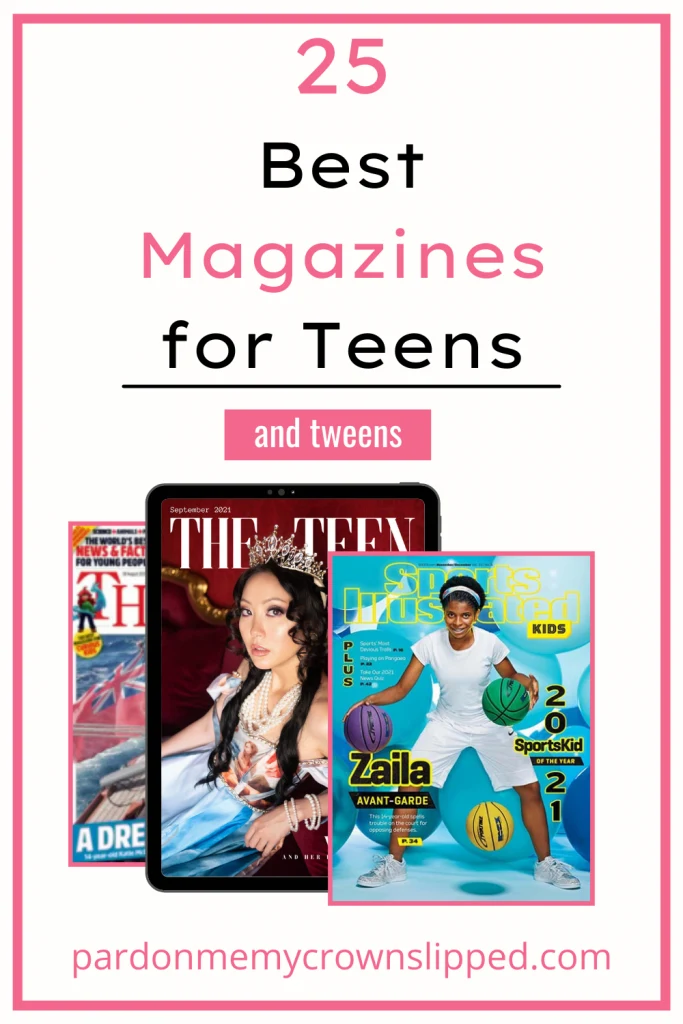 This post contains affiliate links. I will earn a commission at no additional charge to you if you make a purchase using my links. Click here to see my full disclosure policy.
Best Magazines for Teenagers
Thrasher Magazine
The Bible of teen culture with coverage of skateboarding, snowboarding, modern music, and alternative activities for the youth of today.
For teenagers interested in any kind of boarding, Thrasher is the perfect magazine. The only skate magazine to give a near-equal showing to female boarders. Featuring skaters of all levels, interests, and styles.
Written by boarders for boarders.
After over 40 years and 500 issues, it is one of the holdouts in print. Still going strong, especially with a surge in celebrities wearing their merch.
The online site features skateboarding news videos photos clothing skateparks events music and more.
Recommended for mature audiences
12 Issues per year
Print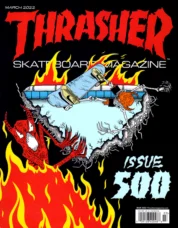 Glitter Magazine
Glitter is a lifestyle magazine for college-bound late teens and 20-somethings, which was founded on the principles of diversity and empowerment. Each issue features informative editorial, entertainment, fashion, beauty news, and celebrity interviews. Their motto is Be inspired, not influenced!
Whether it is photography, music, dance, writing, spoken word, acting, or painting: whatever it is you do.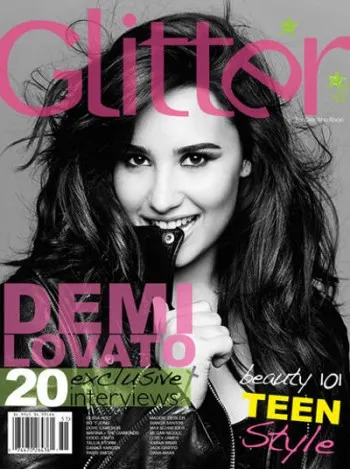 Ages 17+
4 Issues per year
Online magazine only
Affinity Magazine
Aimed at educating teens on the importance of journalism. It deals with subjects such as sex, feminism / gay rights, race & political issues, mental health.
Written exclusively for teens by teens.
Showcasing the voices of aspiring teen journalists. Mixing pop culture with social justice and politics, Affinity amplifies the voices of teens — regardless of age, gender, race, and sexual orientation.
Affinity is the first social justice platform that directly caters to teens while also addressing many significant issues that are often overlooked.
After considerable searching, I could not find any current information regarding a subscription. All of the content appears to be free online.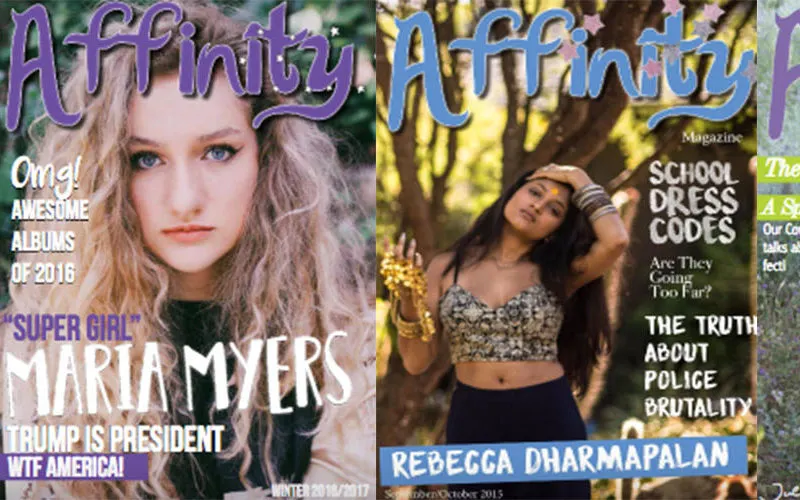 Teen Vogue
Teen Vogue is one of the most known fashion magazines for teenagers. It labels itself "the destination for the next generation of influencers."
Teen Vogue covers the latest in celebrity news, politics, fashion and beauty advice, wellness, lifestyle, and entertainment.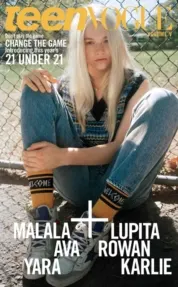 Teen Ink
A national teen magazine devoted entirely to teenage writing, art, photos, and forums.
For over 33 years, Teen Ink has offered teens the opportunity to publish their creative work and opinions on issues that affect their lives – everything from love and family to school, current events, and self-esteem.
Hundreds of thousands of students, aged 13-19, have submitted their work and Teen Ink has published more than 55,000 teens since 1989.
Teen Ink offers some of the most thoughtful and creative work generated by teens today. depend completely on submissions from teenagers around the world for our content.
It is devoted to helping teens share their own voices while developing reading, writing, creative and critical-thinking skills.
Age 13-19
Bi-monthly, 6 Issues per year
Digital subscription
The Teen Mag
The Teen Magazine's writer team is made up of hundreds of college and high school writers from around the world who are passionate about improving their writing skills and are excited to connect with other like-minded writers.
Student life, wellness, beauty and style, culture, relationships, and lifestyle topics.
They publish artworks, photographs, and other works by adolescents.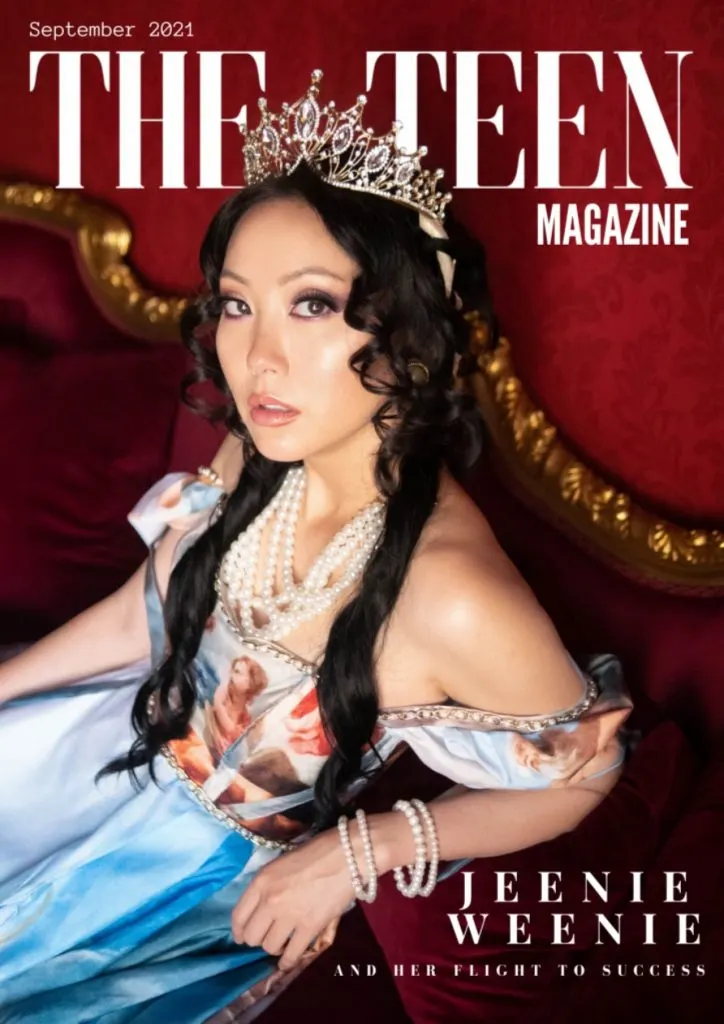 Recommended age 14-19
Online magazine PDF version
Justice League Comic
When a force from beyond threatens the Earth, it's up to the heroes of the DC Universe to band together as the greatest super-team the world has ever seen!
Ages 12+ Rated Teen
12 Issue per year
Print
Eisner Award-winner!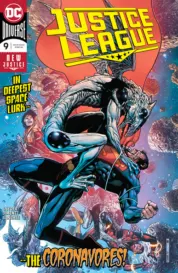 Batman Comics
Batman comics are perfect for any Gotham fan. From his multiple names – "Dark Knight", " Caped Crusader ", and " The Worlds Greatest Detective – he's among the biggest superheroes.
Become an explorer of Gotham City. Batman shows that a superpower is not necessary for a heroic character.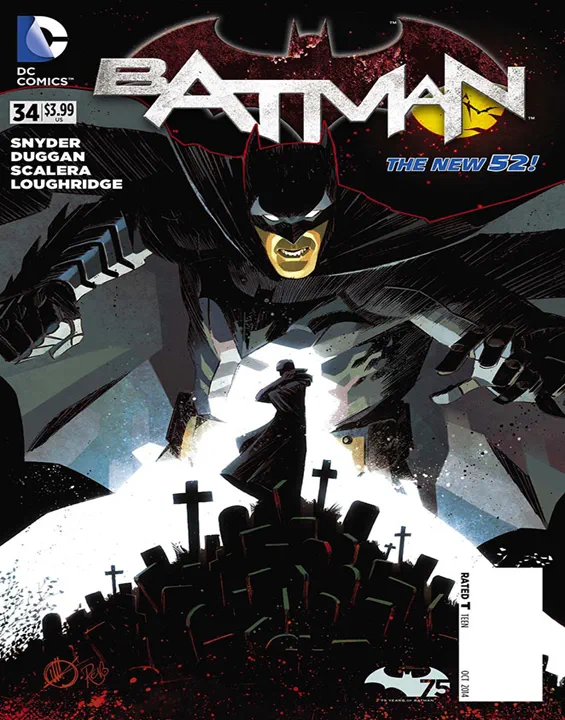 Rated T for Teen
12 Issues per year
Print
J-14
J14 Magazine means Just for Teenage.
Readers get information about their favorite celebrity shows, including gossip, interviews, and photos! There's relationship and fashion and beauty advice. This magazine will satisfy your teenage girl's love for stars!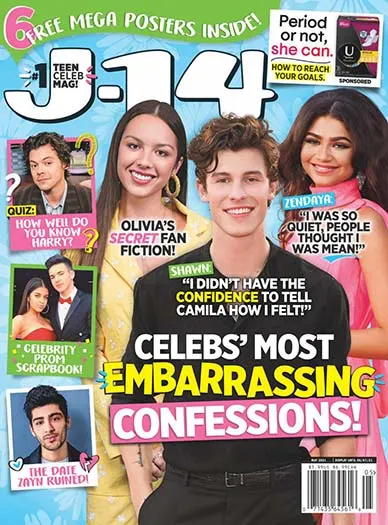 Girls ages 11-19
Bi-monthly, 6 issues per year
Print magazine
Girls' Life Magazine
Girls' Life features expert advice on all the important stuff (friendship, family, and crushes) plus fashion inspo, skincare and beauty tips, hair ideas, body + wellness info, first-person short stories, and exclusive special issues that have informed and inspired young women for more than 25 years.
Ages 10-15
Bi-Monthly, 6 issues per year
Print and Digital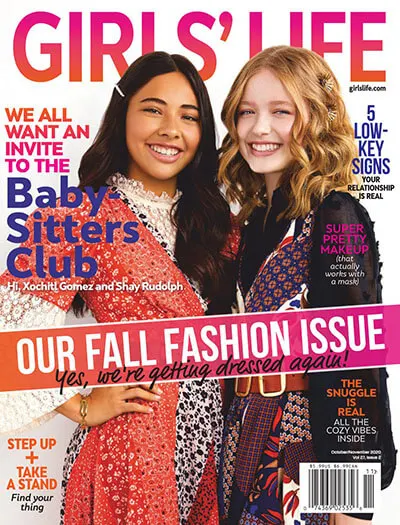 Muse
Muse magazine is geared towards teenagers who learn, challenge, and entertain. Endorsed by the Smithsonian Institution and includes bestselling authors and covers sciences, history, and arts topics.
Throughout the magazine, the reader will learn critical thinking skills and explore the world with quality photography.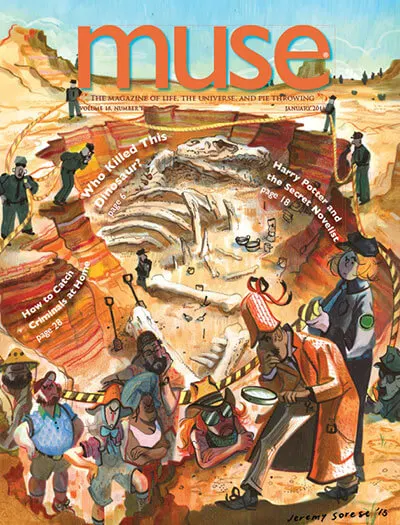 Kids ages 9 to 14
Parents' Choice Gold Award Winner in 2020
Published 9 times per year
Digital or Print
100% ad-free
Faces
FACES magazine takes young readers around the world and back to get an honest and unbiased view of how children in other countries and world regions live.
Learn about the important inventions and ideas from other cultures through articles, folk tales, recipes, and hands-on projects.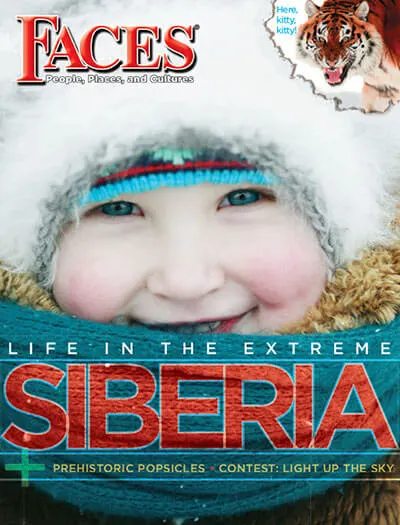 Kids ages 9 to 14
Parents' Choice Gold Award Winner in 2020
Published 9 times per year
Digital or print
100% ad-free
Owl
Since the 1980s OWL magazine has been a popular magazine aimed at children who are interested in science, technology, engineering, art, and mathematics.
OWL is loaded with quizzes, comics, cool tech news, expert interviews, ground-breaking discoveries and innovations, futuristic inventions and hands-on-building, book and movie reviews, reader advice, contests, and more fun stuff.
OWLconnected eMag, is a bi-weekly, current affairs eMag featuring news of the week, feature stories, sports, entertainment, quizzes, and more sent right to your inbox.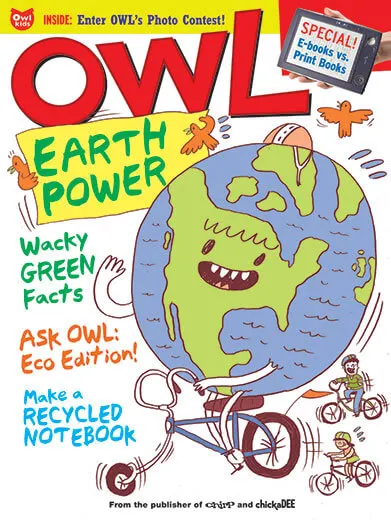 Children 9-13
2016 Parents Choice Awards
10 print issues
Teen Breathe Magazine
The magazine features topics including mindfulness, wellbeing, creativity, and health.
From their site: "From social media to sports and making friends to making flowers, we'll have tips, exercises, and ideas to help you explore how paying attention to everything you do, being curious, and staying positive can bring out the very best of You – a person who's comfortable and proud in their own skin, is open to ideas and follows their dreams. And when we're not doing that? Teen Breathe will be in pamper mode – big time."
Ages 8-14
Bi-monthly, 6 Issues per year
U.S. Digital Only; UK Print and online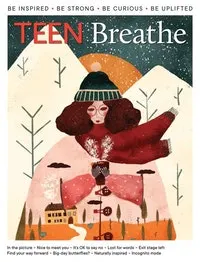 Young Rider
Young Rider is the only of its kind specifically for and about horse-crazy tweens and tweens. For over 20 years, it has delivered a fun-filled mixture of English and Western riding instruction, horse care tips, contests, beautiful color posters, and stories about real kids.
Young Rider continues to encourage and inspire kids to pursue their passion for better riding and horsemanship.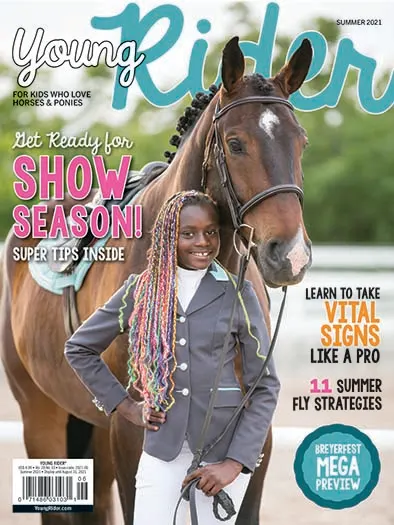 Ages 8-15
Bi-monthly, 6 issues per year
Digital and print
New Moon Girls
For every girl who wants her voice heard and her dreams taken seriously.
New Moon Girls is the unique, ad-free, global magazine and fully-moderated social network for learning and creative self-expression. Girls can be a contributor and submit writing online without being a subscriber
For and by girls 8-14
Golden Lamp winner
4 issues per year
Print
Sports Illustrated Kids
Share sports with your teenager through Sports Illustrated Kids. SI Kids provides a comprehensive collection of sports news.
The articles about the favorite athletes have amazing photographs and of course – illustrations. Get help from athletes and experts from their fields on nutrition, performance, morals, and more.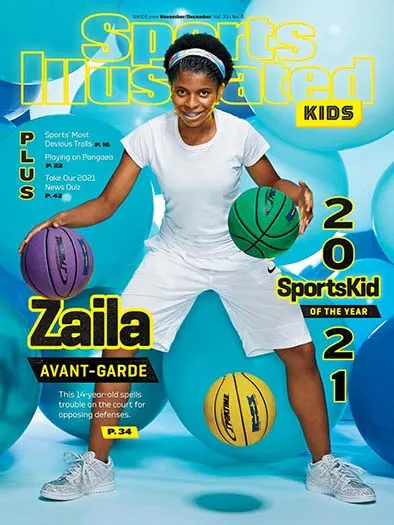 Children ages 8-16
12 issues
Publications in digital and print
The Week Junior
Packed with fun activities and information on the latest news updates—providing young people with all they need to know in an educational and engaging way.
This magazine will help your child know and understand, in a kid-appropriate way, what is going on in the world.
News and politics, arts and entertainment, arts and crafts. This publication also features a photography spotlight of readers' work.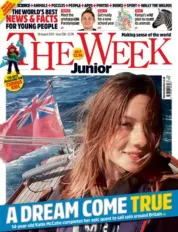 Recommended age: 8-14
Weekly issues
Print
Brainspace
How does learning happen online and offline? Brainspace presents a multi-sensory journey fusing digital and print media in a dynamic and compelling way. From math and science to language, art, and geography.
The publication strives to present the most inspirational stories and articles – positive role models that can inspire young audiences with an eagerness to learn.
With augmented reality, Brainspace produces a fun magazine for kids, with memorable editorial productions that cross over from the printed page to the digital environment with cutting-edge films, documentary shorts, and behind-the-scenes videos.
Children 8-12
Quarterly
Interactive print magazine using your phone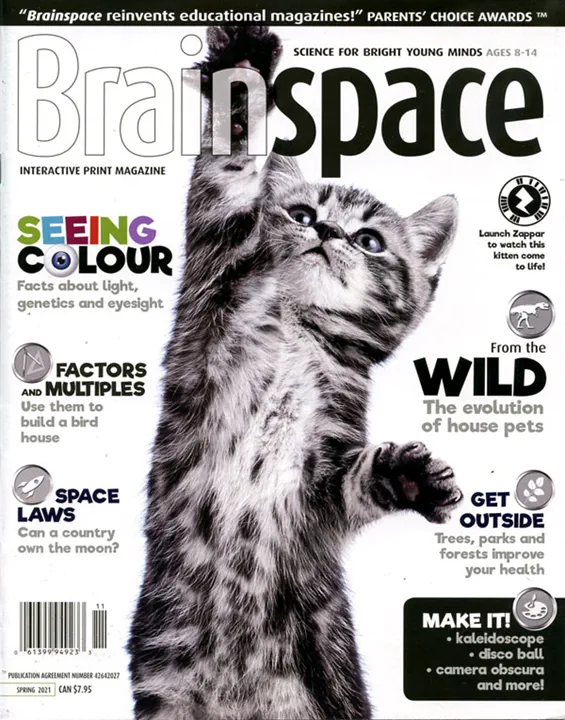 Girls' World
Aimed at pre-teen young women. Each magazine offers age-appropriate fun, including crafts, recipes, and quizzes! A number of young celebrities have been interviewed in the past in star interviews or find stories that can be an inspiration to your young child.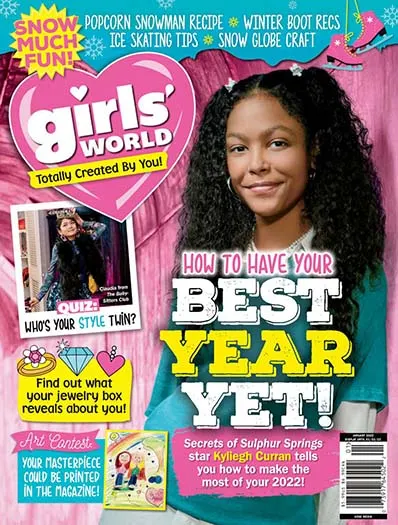 For children 7-11
Bi-monthly, 6 issues per year
print subscription
National Geographic Kids
Are teens a little bit curious and want to travel? Are they interested in animals? National Geographic Kids magazines will suit all of those! Learn all about the natural world and the planet that we live on today. Explore amazing stories of nature and adventure!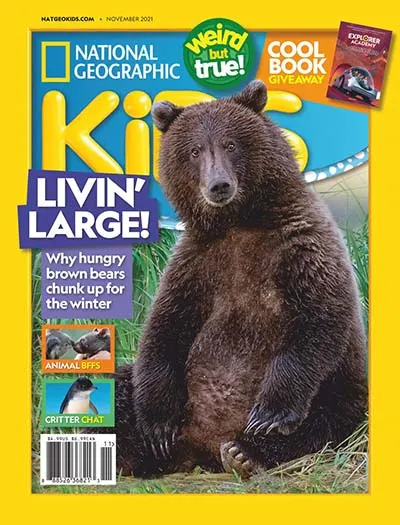 Kids 6-18
10 Issues per year
Publications available in digital or print
Scout Life
Formerly known as Boys' Life, from the Boy Scouts of America, now includes the entire scouting population!
Outdoor tips and tools for a successful hunting and hiking adventure, lifestyle advice, and comics.
The magazine encourages children to spend time outdoors while learning and engaging with nature. Great stories from real scouts. Issues include personal recognition for Eagle scouts.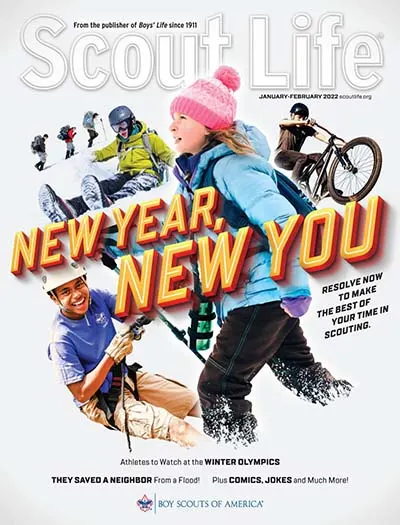 Ages 6-14
10 Issues per year, with free digital access
Publications in digital and print
Little Player
Safe, fun, advertising-free reading experience aimed at young video gamers. They only cover and review video games that are rated EC, E, and E10+ to ensure young readers are not exposed to content meant for teens or mature audiences. Great magazine for the whole family.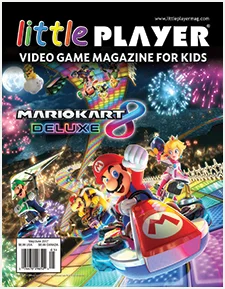 Children 5-12
Bi-monthly, 6 Issues per year
Print
HGTV
Does your teenager love decorating?
HGTV magazine will suit them perfectly. Learn everything they need to know to find accent walls, update furniture, tackle their own DIY projects, and place artwork where it needs it most to go.
Get expert advice with exclusive interviews with HTGV stars!
Appropriate for all ages
8 Issues per year (some are double month issues)
Publications available in digital and print
DANCE
The magazine inspires and educates readers of all skill levels. Dance styles covered in the magazine range from ballet to contemporary/lyrical, musical theater, hip-hop, jazz, modern, and tap. Get health, fitness, and beauty tips; learn the secrets of success from expert dancers.
Read about famous professional dancers, aspiring dancers, dance schools, and more following a wide range of dance styles, including ballet, contemporary/lyrical, musical theater, hip-hop, jazz, modern, and tap.
Learn about the lifestyles of some of the world's leading professional dancers, from training to performance.
Additional regular content includes study, audition, and jobs guides; injury prevention tools; a dance directory; a college guide; a training and scholarship guide; and a reader's choice edition.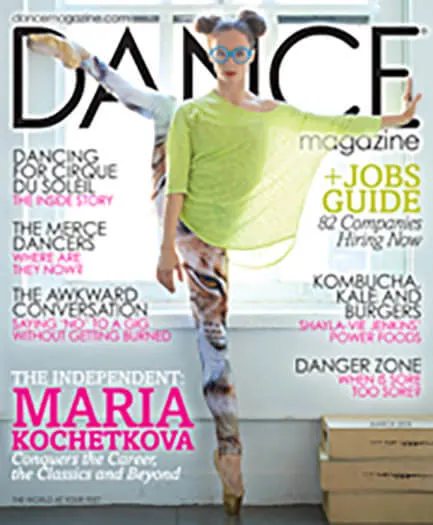 All ages
12 Issues per year
Print
I hope this list of the best magazines for teenagers helps you find a magazine subscription that works for your tween or teen.
RELATED READING: