Does your teenager have trouble winding down at night?
Are they constantly feeling stressed out? If so, they're not alone.
A lot of kids feel this way these days. Luckily, there are a few relaxation techniques for teens that can help.
In this blog post, we will discuss some of the best techniques for teens to use when they need to relax.
Most people think of toddlers when they think about kids who need to slow down. But tweens and teens are some of the most active age groups with the most stress.
Stress, depression, and anxiety are at all-time highs for tweens and teens.
Related Reading:
No one needs to do all the things, yet kids today are involved in so many activities they don't have time to just be.
To learn to embrace the quiet.
It's an emotional time considering all the body changes, and new responsibilities as well as navigating a minefield of friendships and mean kids both in school, on the playing field, and on social media.
Many teens need to have fewer activities or at least have some quiet time for themselves.
For some, it will be a perfect addition to their evening routine before bed.
For others, in the morning before the day gets crazy will be the best benefit.
Even still maybe downtime is in the middle of the day, after school. After the chaos of being out in the world, before they transition to family time will do the most good.
Combine this time with some great relaxation techniques for teens and they'll have a great self-care routine started for themselves.
So what can teens do to relax, relieve stress, and connect with who they are becoming?
This post contains affiliate links. I will earn a commission at no additional charge to you if you make a purchase using my links. Click here to see my full disclosure policy.
#1 Meditation and deep breathing exercises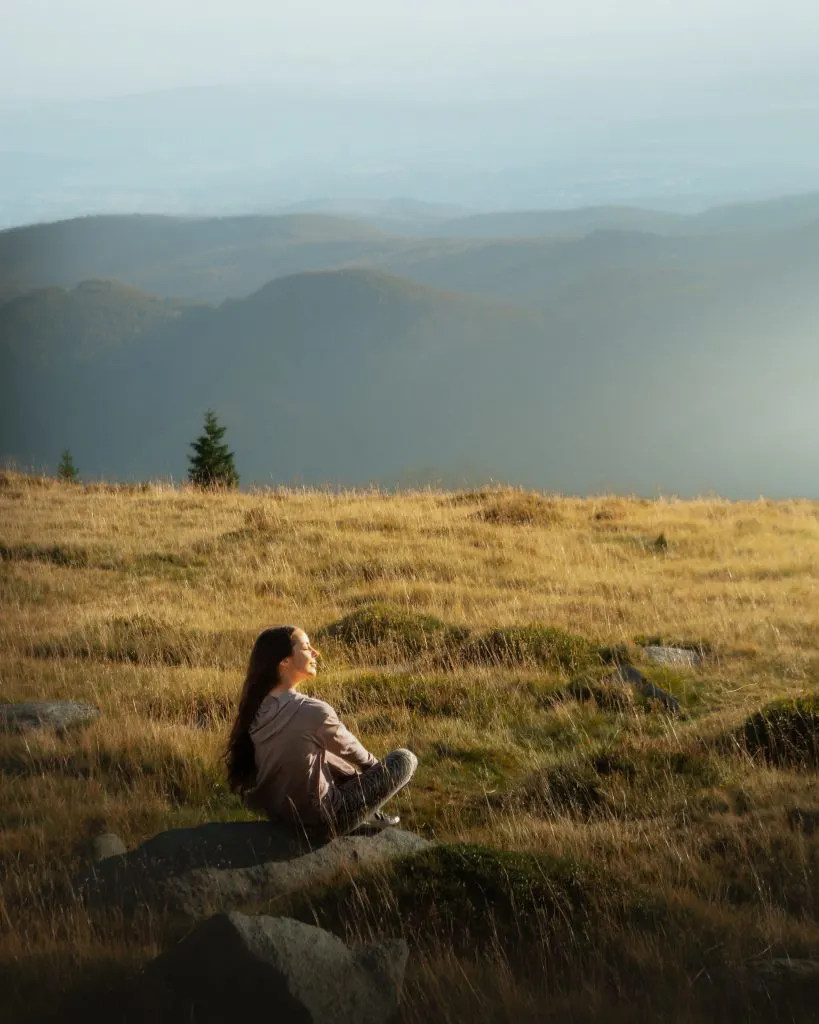 Deep breathing exercises are great for teens or anyone. They're simple, and they can be done anywhere. All you need is a few minutes of peace and quiet.
One technique is called box breathing, which involves focusing on each breath as it comes in through the nose or mouth and out again from either side of your body (left/right).
This helps slow down our heart rate so that we're not feeling anxious about something else happening at any given moment – like your parents arguing!
Meditation has been shown to help people who suffer from anxiety disorders. It can also be used as a way of calming themselves down when they need it most – before an exam or interview, for example.
The idea here is that by focusing on something else instead of worrying about what might happen next, we'll have a more positive outcome.
There are many different types of meditation, so it's important to find one that works for you.
One relaxation technique that is often used in yoga is called savasana (or corpse pose). This involves lying down on your back with your legs and arms slightly apart and then completely relaxing every muscle in your body.
It's important not to move or speak while doing this because any physical movement could cause tension. You can also use deep breathing exercises during savasana for added benefits!
Guided meditations are a great way to learn to focus inward and listen to their bodies.
For teenagers who aren't sure where to begin, guided meditations are great.
We really like Headspace, a website, and an app featuring a wide variety of sessions for meditation, focus, sleepcasts, and more is now FREE for teens. Check it out here at headspace.com
There is an upgrade to a paid version. But we like the free version just fine.
#2 Yoga for

Tweens and Teens
When I was younger, no one did yoga. Now it's a staple in most communities. Teachers incorporate these relaxation ideas for teens right into gym class.
Yoga can be done alone but it can also be a nice way to connect with your tween by practicing it together either at the gym or at home.
No need to purchase anything, for all experience levels try…
Our favorite is https://www.youtube.com/@yogawithadriene
Adriene has a wonderful way of explaining moves as well as making it feel like you can participate and benefit from the videos, no matter your level of experience. She has videos for all levels, including 30-day challenges and more. All for free. I really enjoy her series for beginners.
Find one they like and stick with it or mix it up and try something new.
Yoga is for the whole family to relax.
Who doesn't need that?
#3 Coloring is the new meditation
With the explosion of the adult coloring phase, more and more people of all ages are taking up coloring again.
Doctors' offices or other places that are filled with people often cause people to feel agitated, me included.
But armed with a coloring book and a great set of colored pencils, this relaxation technique anywhere.
I thought about including drawing in this post too but I started thinking about how my sons or daughter might feel about it.
For some kids, drawing, painting, and even coloring for that matter could bring out feelings of perfectionism which would be stressful.
So consider whether they could doodle and enjoy it as a way to relax or if they would end up feeling overwhelmed.
I like the newer styles of coloring books.
For kids (and adults) who struggle with perfectionism, there's no decision making, no need for an outcome like what a drawing "should look like" or what color something "should be".
Believe it or not, there are some really crappy colored pencils out there.
And that's just not fun.
So decent pencils and a sharpener make a difference too.
The goal is to make coloring relaxing, not stressful.
Prismacolor Premier Colored Pencils, Soft Core, 72 Pack

Adult Coloring Book: Stress Relieving Animal Designs

Good Vibes Coloring Book (Coloring is Fun) (Design Originals): 30 Beginner-Friendly Relaxing & Creative Art Activities on High-Quality Extra-Thick Perforated Paper that Resists Bleed Through

#4 Try journaling to slow it down
Diaries and journals with prompts to get you going are wonderful ways to get their thoughts out of their head. Even a plain old notebook will do. There is no wrong way.
Journaling through poetry is another way for teens to express their feelings.
Bullet journals can be a neat combination of journal, doodles, dreams, and habit tracking all in one. They can be as simple or as detailed as they'd like.
It can be a fun D.I.Y. activity to design their own.
Journaling ideas can be found all over the internet.
There are thousands of examples on Pinterest. My board D.I.Y. Activities for Tweens and Teens has many ideas.
Leather Writing Journal Notebook, MALEDEN Classic Spiral Bound Notebook Refillable Diary Sketchbook Gifts with Unlined Travel Journals to Write in for Girls and Boys (Sky Blue)

#5 Reading is a relaxing way to unwind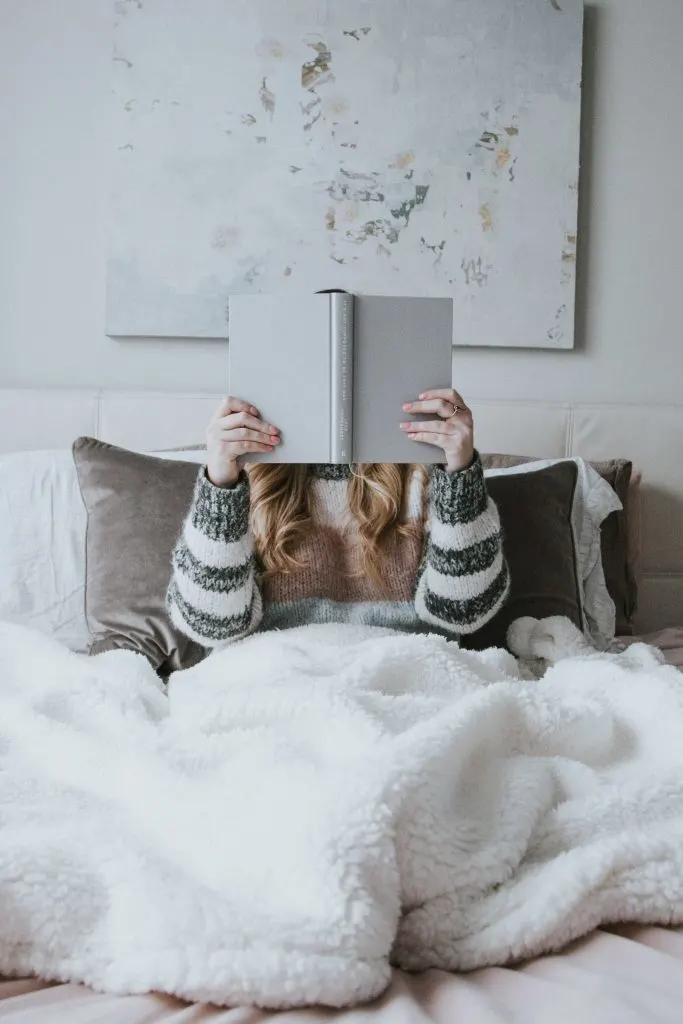 Good old-fashioned reading had to make the list right?
My kids love this book so much we get it every year.
Some kids never outgrow the love of reading, I didn't.
But for teens and younger kids who find all sorts of reasons that they don't enjoy reading, try reading to them no matter their age.
Some of my kid's favorite times were when I read to them even as older kids.
How about audiobooks if they really need some alone time?
Try:
Wonder

Smile

The Boy's Book of Adventure: The Little Guidebook for Smart and Resourceful Boys

The Meltdown (Diary of a Wimpy Kid Book 13)

Dog Man and Cat Kid: From the Creator of Captain Underpants (Dog Man #4)

National Geographic Kids Almanac 2020 (National Geographic Almanacs)

Homeward Bound: The Incredible Journey

Are You There, God? It's Me, Margaret (Paperback) – Common

More relaxation techniques for teens to slow things down
Aromatherapy has been shown in studies to reduce stress levels and increase positive emotions such as happiness, calmness, and relaxation.
Essential oils are the best way of using this method because they're natural and easy to use, but there are lots of different types available so it's important that you find one which works for you.
One thing worth noting is that some oils can trigger allergic reactions so if this happens during your first attempt then stop using them immediately.
I love this idea from Sandi over at Happy Science Mom. She suggests using these foods that are naturally calming.
Jigsaw puzzles, crosswords, sudoku, word search, solitaire (yes, with real playing cards 😉
Crafts like knitting can be great if they've already learned so it doesn't crop up those perfectionism gremlins.
And as much as it is an annoying fad, slime is another relaxation technique.
How to Make Slime Without Glue
Just take it from me and clean all hands and containers first before hitting the sink.
I think that's why the drain was soooo slow.
If making slime isn't their thing, stress balls are a great way to release the tension that we often feel in our hands and wrists.
They're also really easy to transport, which is great if you need to take them with you on the go. All you need to do is squeeze them when you feel stressed out, and eventually, the tension will dissipate.
Other types of fidget toys work well too.
Ravensburger Happy Animal Buddies – 300 Piece Jigsaw Puzzle for Kids – Every Piece is Unique, Pieces Fit Together Perfectly

Elmer's Glitter Slime Kit (2062240)

Get our all-new bullet journal worksheets for tracking all those things that affect our moods.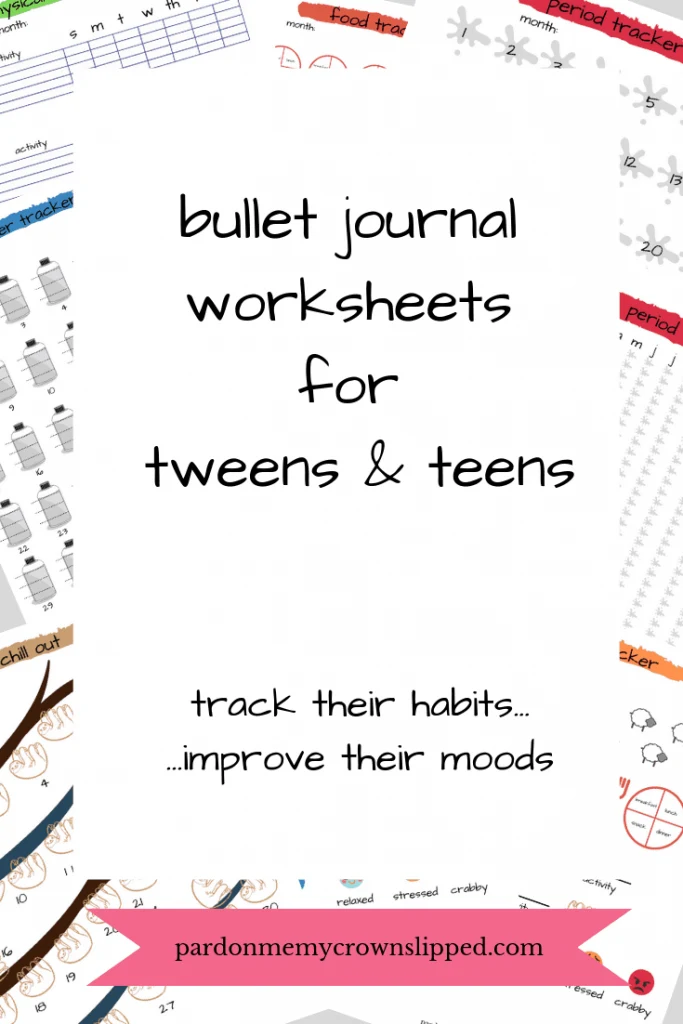 What relaxation techniques for teens does your teen or tween do to chill out? Comment below!