Tired of the daily "What's for dinner?" question and the relentless burden of decision fatigue? Many moms can relate.
When life's unexpected events happen, whether they're joyful or heart-wrenching, become the new focus, the thought of another everyday task can feel overwhelming.
That's where "meal train ideas" come into play – offering not just food but a sense of friendship and community. It's about knowing that you're cared for during times when the last thing you need is to worry about meals.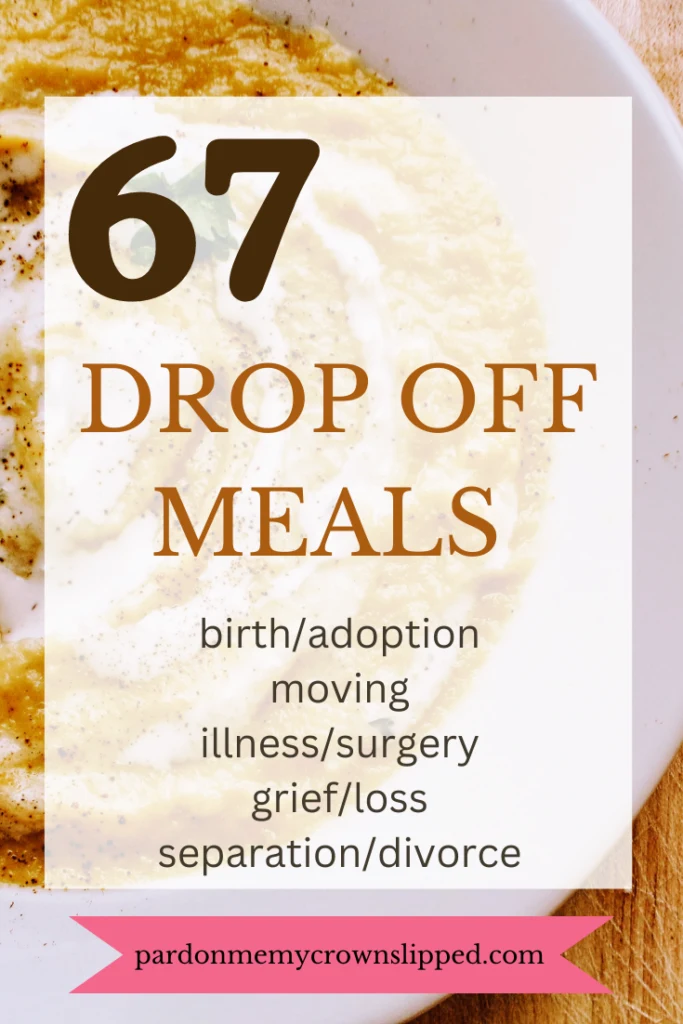 This post contains affiliate links. I will earn a commission at no additional charge to you if you make a purchase using my links. Click here to see my full disclosure policy.
What Exactly Is A Meal Train?
Until recently, I had never heard the term "meal train". But as it sounds, meals are being brought to someone in need over a few days or weeks.
Whether people are recovering and need to rest or perhaps they have a constant stream of visitors that need to eat, they won't have to worry about it.
Meal train ideas that are simple, don't require them to cook, can be put out for guests, or even saved for a later date are ideal.
Items that can be picked at when you aren't feeling up to eating much or are very busy are also good. Comfort foods and meals that are healthy are good choices since they help keep energy and immune systems up is also important.
Though yummy feel-good treats add a nice touch.
Reasons Someone Might Need a Drop-Off Meal
Birth or adoption
Moving – leaving or arriving
Death in the family
Illness or injury
Surgery
Cancer treatments
Displacement due to fire
Separation or divorce
Kitchen remodel
Pick me up
Meal exchanges to help busy moms
Things to Consider When Choosing a Meal Train Recipe
Allergies (gluten, wheat, egg, shellfish, peanuts)
Food aversions
Dietary needs (diabetes, heart-healthy, lactating)
Number of people in the household and/ or kid-friendly)
If possible, deliver meals in disposable containers, even better if they can go in the freezer. Clean up will be a breeze and they won't have to worry about returning your dish.
Items that need to stay warm or cold but will be dropped off at the door can be put into reusable hot/cold bags that can be purchased inexpensively. This will enable you to drop it off without disturbing anyone and keep it fresh until mealtime.
Things to Include With Your Drop-Off Meal
If time and budget allow think of what might be needed to go along with the meal.
These aren't necessary, but add a nice touch.
Complimentary Foods
Bread, salad, salad dressings, side dishes, or yummy dessert to round out the meal.
Disposable Tableware
Providing paper plates, napkins, and plastic utensils makes it even easier for them. No dishes or clean-up will be welcomed.
A card or note
While you don't need recognition for a nice gesture, the recipient may feel uncomfortable if there isn't something identifying where this meal came from, especially if it's left on the doorstep.
It also helps in case they have a question about the food. A few kind words and your name and number are all that's necessary.
The recipe
If they receive a meal they really enjoy, they'll be glad to add it to their meal rotation, and asking you for the recipe won't end up as something else on their to-do list.
Kid-Friendly Meal Train Recipes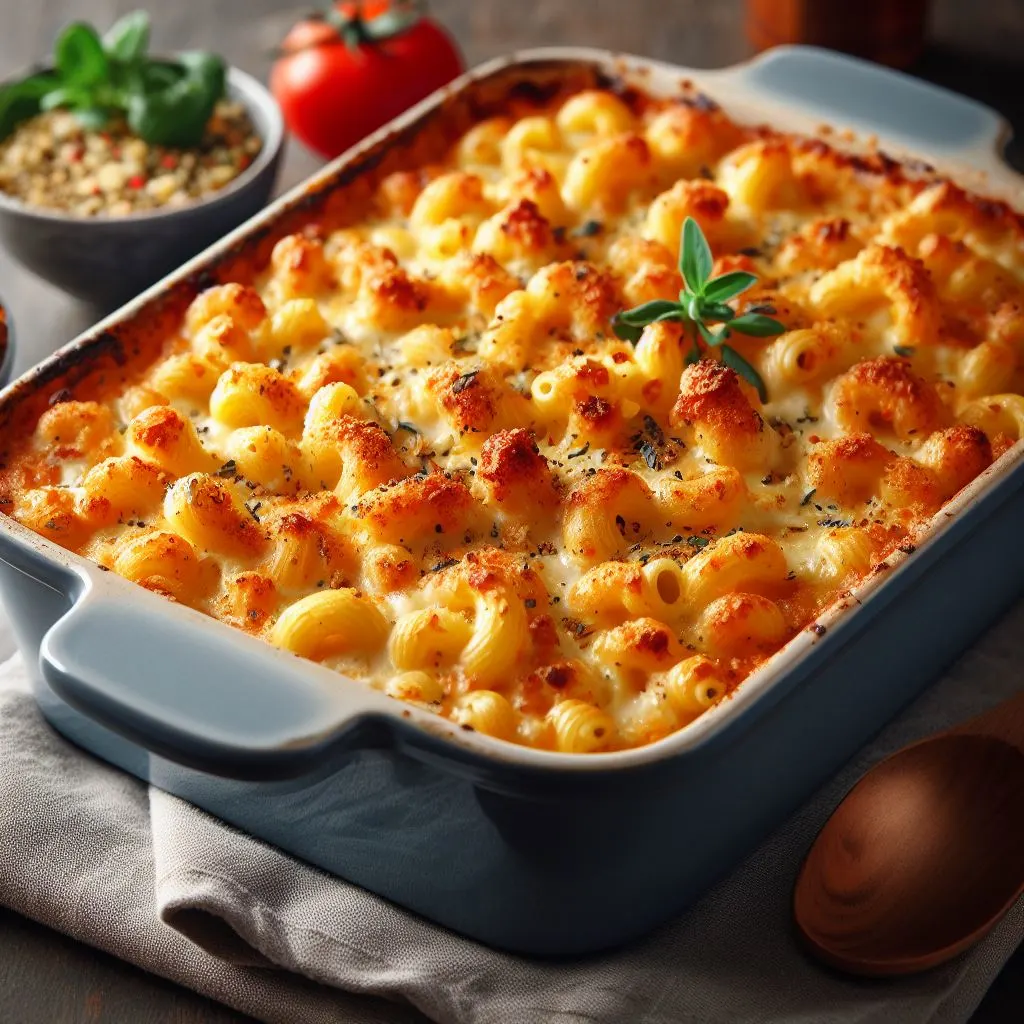 Simplify meal train planning with these kid-friendly recipes that are sure to put smiles on young faces. From mac 'n' cheese to chicken nuggets, these dishes are a hit with even the pickiest eaters, ensuring every family member can enjoy a comforting meal.
Baked Chicken Fingers | Kristine's Kitchen
Baked Mac and Cheese | Mom on Timeout
Ham and Cheese Hash Brown Casserole | Plain Chicken
Baked Hot Dogs and Beans | Real Housemoms
American Chop Suey | Grow A Good Life
Chicken Meatballs | Mom's Dinner
Creamy Chicken and Noodles | Bake at Midnite
Walking Tacos | Easy Dinner Ideas
Easy No-Cook Meal Train Ideas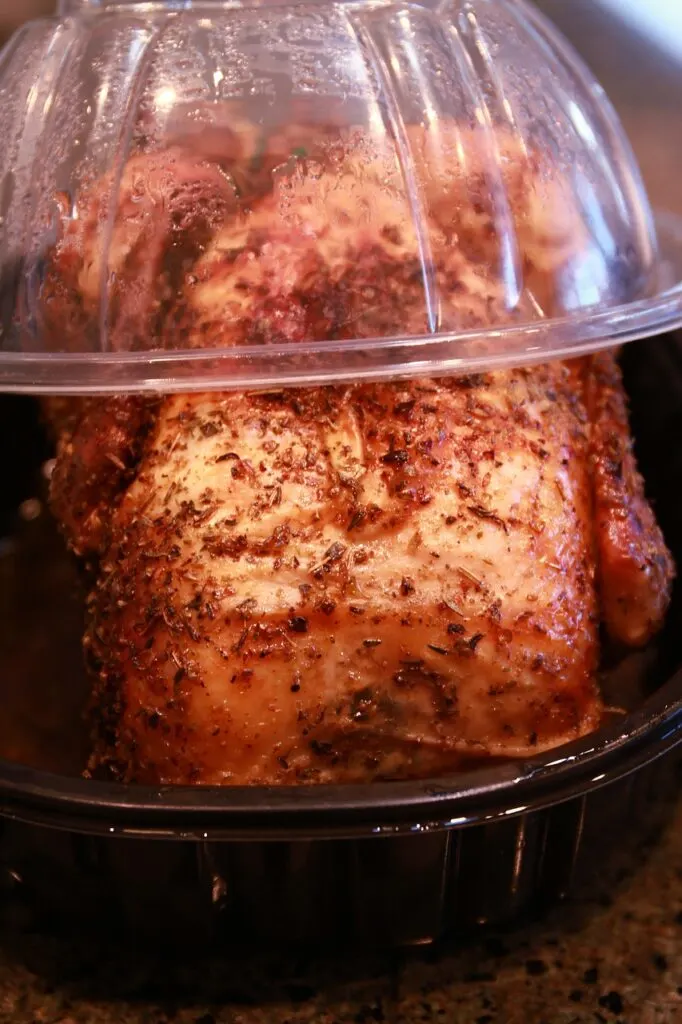 When time is of the essence, these no-cook meal train ideas are a lifesaver. From fresh salads to hearty sandwiches, these recipes require minimal effort, making it easy for friends and family to contribute a meal without the need for a stove.
Rotisserie Chicken – grab-and-go chickens are easy to buy cook and use for sandwiches, over salad, or with sides.
Anti-Pasto Salad | Cook Eat Paleo
Caprese Salad Pita Pockets | Better Homes and Gardens
Tex-Mex Chicken Salad Bites | Mom's Test Kitchen
Soups Perfect for Drop-Off Meals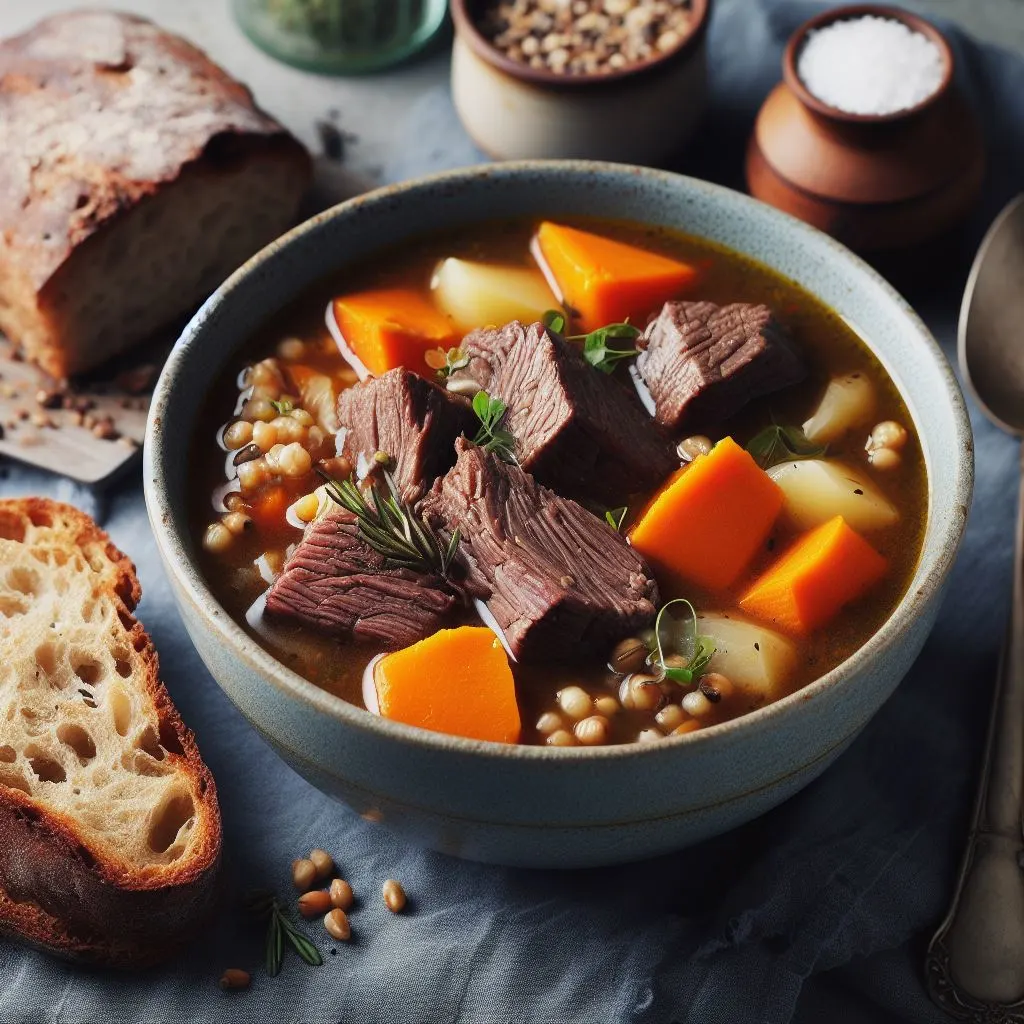 There's nothing quite like a warm, nourishing bowl of soup when comfort is needed most. These soup recipes are ideal for drop-off meals, offering a comforting and heartwarming gesture of care to those in need.
Taco Soup | From Valerie's Kitchen
Beef and Barley Soup | Cooktoria
Chicken Noodle Soup – Eating on a Dime
Wendy's Copycat Chili | I Heart Naptime
Keto Wonton Soup | Keto Cooking Wins
Minestrone Soup | Dinner at the Zoo
Butternut Squash Soup | Spaceships and Laserbeams
Best Tips for Hosting A Soup Swap Party
Meat Lovers Meal Train Ideas
Carnivores rejoice with these meat lovers' recipes! Packed with savory flavors and hearty portions of meat, these dishes cater to those who savor the taste of a well-prepared protein.
Meatloaf | The Pioneer Woman
Shepherds Pie – Salt & Lavender
Swedish Meatballs | Savory Nothings
Pulled Pork | The Food Charlatan
Beef Stroganoff | The Recipe Critic
Crockpot Chicken and Gravy | The Lazy Dish
Sweet and Sour Chicken | Dinner Then Dessert
Vegetarian Meal Ideas for Meal Trains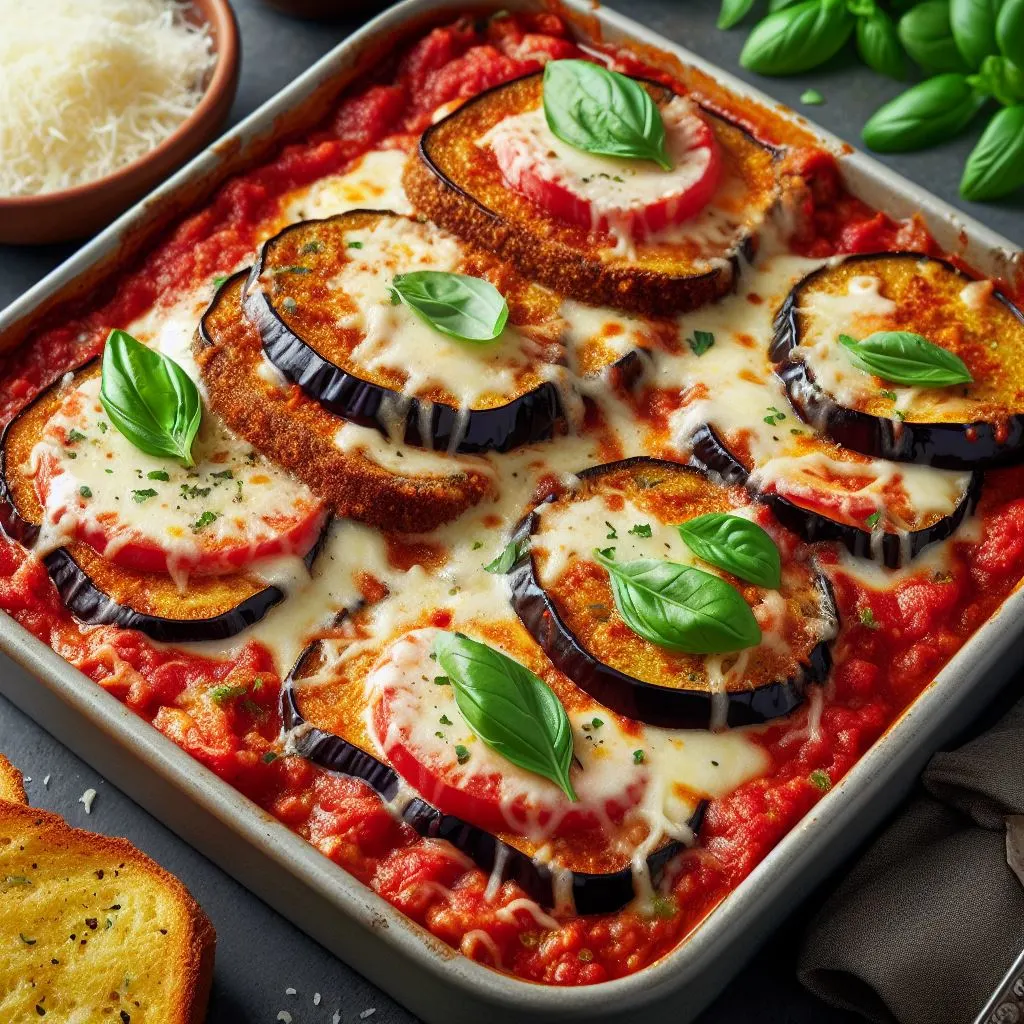 Vegetarian options can be just as satisfying and delicious. These recipes celebrate the flavors of fresh produce, legumes, and grains, offering a diverse range of meat-free meal train ideas.
If the recipient is a vegetarian, check to be sure if they just avoid meat or all animal-based products.
Cheesy Beans and Rice | Damn Delicious
Roasted Brussel Sprout and Butternut Squash Salad | Julia's Album
Mushroom Alfredo | The Plant-Based School
Chickpea Pasta Salad | Natasha's Kitchen
Eggplant Parmesan | Taste of Home
Gluten-Free Meal Train Ideas
For those with gluten sensitivities, these gluten-free meal recipes are a thoughtful choice. They ensure that everyone, regardless of dietary restrictions, can indulge in a delightful meal.
Tuscan White Bean Soup | Eat With Clarity
Sausage and Zucchini Skillet Dinner | The Whole Cook
Greek Chicken Bowl | Healthy Fitness Meals
Black Bean Curry (Vegan, Gluten Free, Dairy Free) | Summer Yule
Spanish Vegan Paella (Gluten-Free, Allergy-Free) | Strength & Sunshine
Gluten-Free Peanut Butter Bars | Larena's Corner
Avocado Chocolate Pudding (Vegan, Paleo, Gluten-Free) | Imagelicious
Low-Carb Recipes
If you're looking for low-carb options, these recipes fit the bill. They're perfect for those seeking a healthier, reduced-carb meal without sacrificing taste and satisfaction.
Coconut Chicken Soup | Diabetes Strong
BLT Egg Sliders | Cushy Spa
Shrimp Asparagus Alfredo | Health Starts in The Kitchen
Egg Roll in A Bowl | Stylish Cravings
Low Carb Philly Cheesesteak Casserole | Whole Lotta Yum
Single-Serving Meal Train Ideas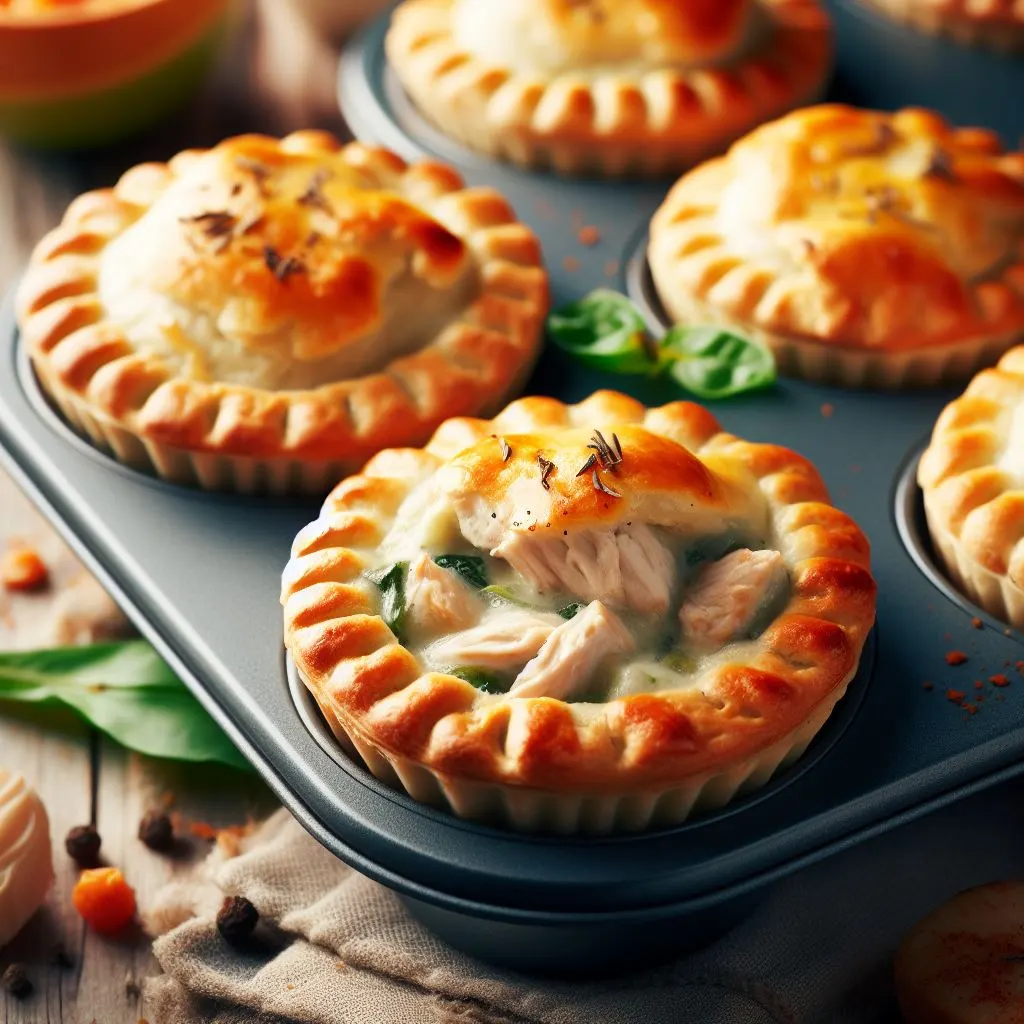 For those dining alone or with smaller households, these single-serving meal train recipes are the perfect solution.
They ensure that everyone, regardless of their household size, can enjoy a delicious and convenient meal.
These are ideal for elderly relatives and neighbors.
Any of the meals listed above could be made smaller or divided up into smaller portions to have one on the day of delivery and freeze the rest.
Alternatively, you could sign up for a day that is a few weeks ahead of time and portion out one or two servings of each of your own dinners over time, freezing each in single-serve containers.
Either of these ideas would work well with soups, stews, or casseroles. Consider making ones that don't include noodles that may get soggy, and provide a box so they can toss in a few as needed. Be sure to label each meal.
The day it's your turn, bring one freshly made and the others can be popped into their freezer.
Here are some more single-serve meal ideas:
Individual Chicken Pot Pies | I Am Homesteader
Muffin Tin Meatloaf | Scattered Thoughts of a Crafty Mom
Overnight Oats Recipes | Lemons + Zest
Meal Train Side Dishes
Complete your meal train with these delightful side dishes that perfectly complement the main courses. From salads to roasted veggies, these recipes elevate the dining experience with flavorful additions.
Cheesy Potatoes | All Things Mamma
Keto Cauliflower Stuffing | Wholesum Yum
Macaroni Coleslaw Salad | Bake Me Some Sugar
Roasted Sweet Potato Salad | Cook at Paleo
Cream Corn Casserole | House of Nash Eats
Meal Train Desserts
End your meal train on a sweet note with these delectable dessert recipes. Satisfy your sweet tooth and bring a smile to someone's face with a homemade treat.
2 Ingredient Peanut Butter Cookies – Savor The Spoonful
High-Protein, Low-Carb Cottage Cheese Chips | Low-Carb Simplified
M & M Pretzel Bites | Bunsen Burner Bakery
Nilla Wafer Banana Pudding | Flavorite
Strawberry Crumb Bars | Flavor Mosaic
No Bake Banana Split | Sugar Apron
Edible Cookie Dough | What Molly Made
Lactation Recipes to Boost Milk Supply | Swaddles & Bottles
Breakfast Ideas for Meal Trains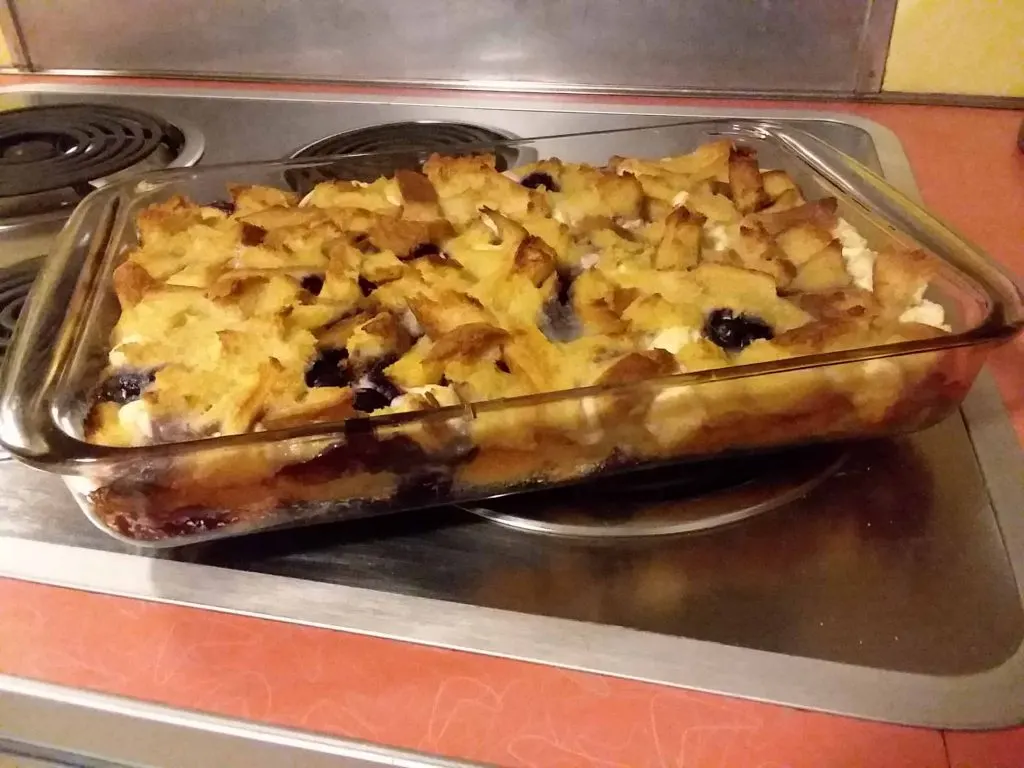 Start the day right with breakfast ideas for meal trains. From comforting casseroles to grab-and-go options, these recipes offer a nourishing way to kick off the morning.
Blueberry French Toast Casserole | Pardon Me, My Crown Slipped
Freezer Oatmeal Cups | Cupcakes & Kale Chips
Breakfast Egg Muffins | A Wicked Whisk
Frozen Smoothie Packs | Savor &Savvy
Breakfast Calzones – Pitchfork Foodie Farms
Snacks That Make Great Meal Train Ideas
Sometimes, all you need is a thoughtful assortment of snacks. These snack ideas for meal trains offer a variety of options, ensuring that even a simple nibble can provide comfort and sustenance.
A tray made up of crackers, cheese, pepperoni, and grapes is particularly helpful if there's been a death and people will be stopping by.
People are distracted, busy, and overwhelmed so it's perfect to just have something to grab.
Trail Mix Recipes | Fresh of The Grid
Cheerio Bars | A Joyfully Mad Kitchen
No Bake Energy Bites | Gimme Some Oven
What to Do When You Drop Off the Meal Train Dish
You may have signed up for a time with a FREE meal train app or another friend who's organizing it. Be sure to bring your meal on the day and time agreed on. Signup Genius is great because it sends reminders and can be used for more than just meal trains, organizing events and volunteers is a snap.
If they're expecting a meal, they will not have planned for anything else. They may be hungry, have appointments, or have small children that need to eat, perhaps earlier than usual meal times.
PRO TIP: When you bring your meal, if you're using disposable foil pans, place a tray or cookie sheet underneath. They are NOT reliable, ask my first Thanksgiving turkey.😉🤣🦃
Preferrably you'll probably be dropping it off at the door without disturbing them. If it's a new baby or illness, rest is important for everyone.
⚠️⚠️If you become ill, DON'T prepare or drop off meals, getting sick is not only counterproductive to their situation but in many cases can be dangerous for them.
No one needs to get sick, that's not helpful. This is especially true for people with a new baby or an immune system issue. They cannot get sick.
It happens to the best of us. But if this happens to you, send takeout. Either pick it up and deliver it yourself or with so many restaurants offering Doordash, it doesn't have to be pizza.
In fact, if you aren't a good cook, or just plain hate it. Restaurant gift cards are always a welcome meal train idea since they can be used at any time.
Final Thoughts on Meal Train Ideas
In times of both celebration and challenge, the gesture of a meal train can truly make a difference. Whether it's the warm embrace of a home-cooked dinner or the convenience of a thoughtfully prepared dish, these meal-train ideas serve as a powerful expression of friendship and community.
By simplifying the decision-making process and offering an extra helping hand, meal trains remind us that we're not alone in the journey of life's ups and downs.
With kid-friendly options, no-cook recipes, and a variety of dietary preferences in mind, you can ensure that everyone's needs are met, from the youngest to the oldest family member.
So, as we come together to share the nourishment of body and spirit, remember that the power of a well-prepared meal is a universal language of care and compassion.
Whether you're contributing to a meal train or receiving its warmth, these ideas provide a reminder that, in every bite, there's a taste of love and support.