Being recently separated from your spouse isn't easy.
But it doesn't have to be the end of the world.
In fact, it's just the beginning.
Sometimes that means a focus for a recommitting to a stronger, happier marriage, sometimes it brings a brand new life without your spouse.
Either way, these tips truly will be a great start to either one. For reals.
Maybe separating from your spouse was your idea. Maybe not.
Feeling paralyzed?
Feeling overwhelmed?
Don't know what to do?
Wondering how you will survive a trial separation?
You're not alone.  Breaking up, separating, possibly heading for divorce is scary.
It's a change, no matter who's idea it was.
Use these tips right away and be on firm footing. Or at least feel more like it.
Ready to start baby-stepping your way to feeling better? Download this worksheet and take the first step!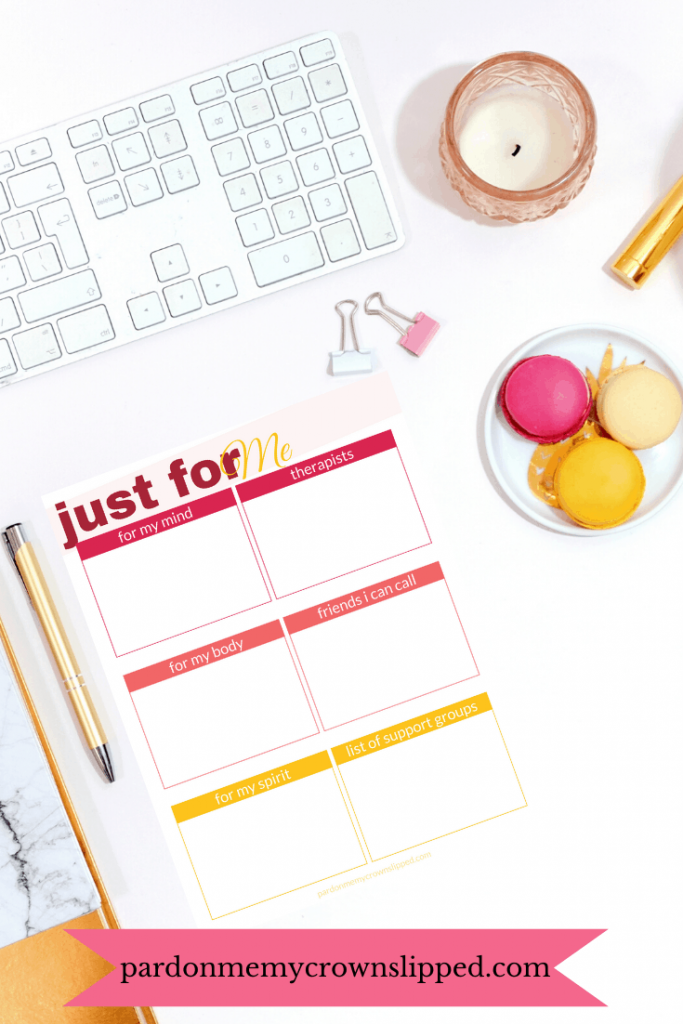 After you're done reading all about what to do for the emotional side of a separation… read this post for putting the logical side in order.
This post contains affiliate links. I will earn a commission at no additional charge to you if you make a purchase using my links. Click here to see my full disclosure policy.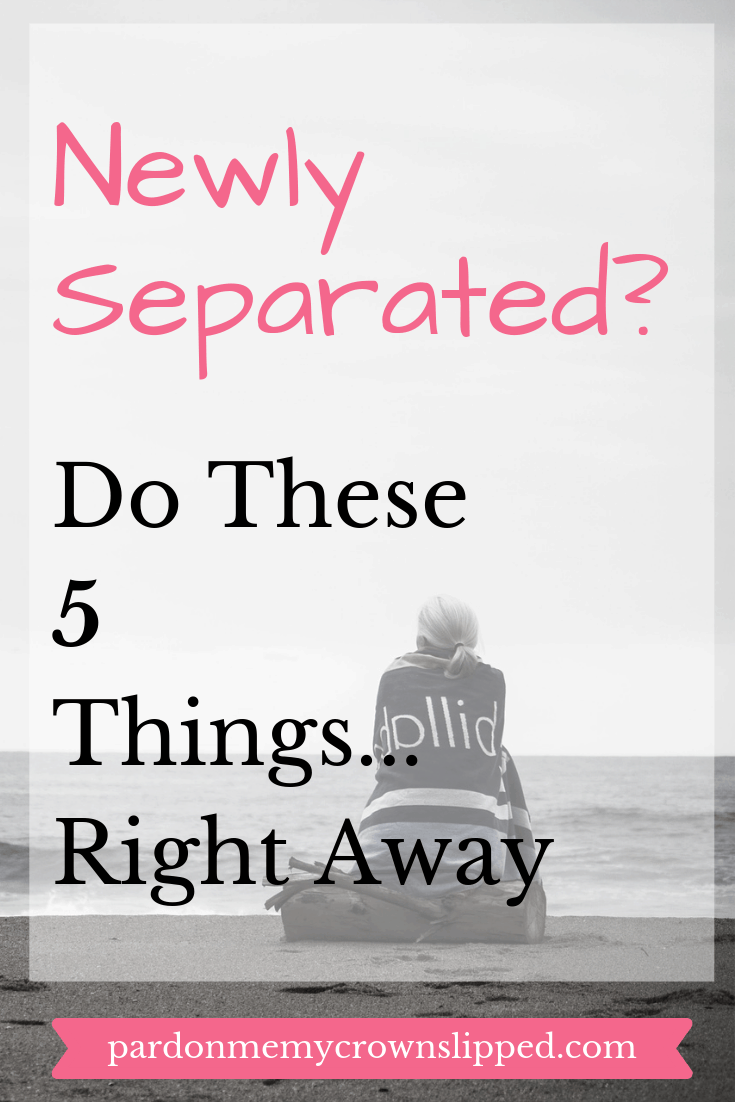 1. Take care of your body and brain.
Your mood, your brain and the people around you will thank you.
If you don't already work out in some way, find something.
Walk, run, bike.
Online workouts, the gym, indoor stay at-home workouts.
Yoga, pilates, and tai chi are other forms of physical activity that can enhance your physical and mental strength.
To enhance your workout, try flex bands to kick it up a notch without getting crazy.
Do what works for you.
Even though it's for teens this post has a list of over 50 ideas to get moving.
Need motivation? Consider one or all of these….
The fact that you'll look and feel good will be sweet revenge, catch someone new or breathe life back into your marriage.
You will feel amazing.
Your kids need you to be at your best mentally and physically to be around for them.
Still not motivated?
Find a friend who will encourage you…or force you by any means necessary. You won't be sorry.
Believe me, I am not a fan of exercise. I am naturally skinny…don't hate…
So I don't want to lose weight, but let's face it…. Skinny or not, over 40 it all jiggles unless you do some sort of cardio or weights. So start.
It's good for your brain, your heart, your bones.
Us old gals gotta do something to stay looking and feeling awesome. You will sleep better too.
Speaking of sleep optimization that's next. Some people get down and sleep too much, some barely sleep. Try to find a balance.
I wrote this post for tween and teen sleep solutions but it can help anyone.
If you can give yourself those hours where your brain can turn off and rest it will help.
If you're sleeping too much, try to find another brain-numbing activity to substitute…binge television…funny shows.
Even shows that you can relate to your newly separated relationship status can actually make you feel better.
The Netflix series Grace & Frankie about two friends recently divorced is a good one. Or I'm loving Good Girls.
In fact, anything funny is great.
Follow your funniest Instagram peeps.
I would scroll just for the purpose of laughter and smiles. Pet accounts are great. Who doesn't smile at dogs?
Hey here's our dog now!
I also unfollowed any accounts that made me sad or bad in any way.
It wasn't anything against the accounts, it's just for whatever reasons their posts were painful to me. I can always follow them again later.
I added more that made me laugh, feel encouraged or inspired.
Like @divorced_girl_smiling or the website www. divorcedgirlsmiling.com which has fabulous resources for surviving divorce. In addition to the blog, there is a book and podcast.
If you aren't getting enough sleep.
Force yourself…no really…to go to bed early.
If falling asleep is difficult, you can try a diffuser, a white noise app, music or a weighted blanket like this one that helps with anxiety.