Tea parties have traditionally been associated with small tables, cuddly animals, and dainty porcelain cups. Tea parties, however, are no longer restricted to young girls.
As teenagers and adults, we may still appreciate the grace and allure of an old-fashioned tea party while giving it our own special spin.
I'll share a bunch of traditional and unique tea party ideas that are ideal for teens and adults planning a memorable get-together.
This post contains affiliate links. I will earn a commission at no additional charge to you if you make a purchase using my links. Click here to see my full disclosure policy.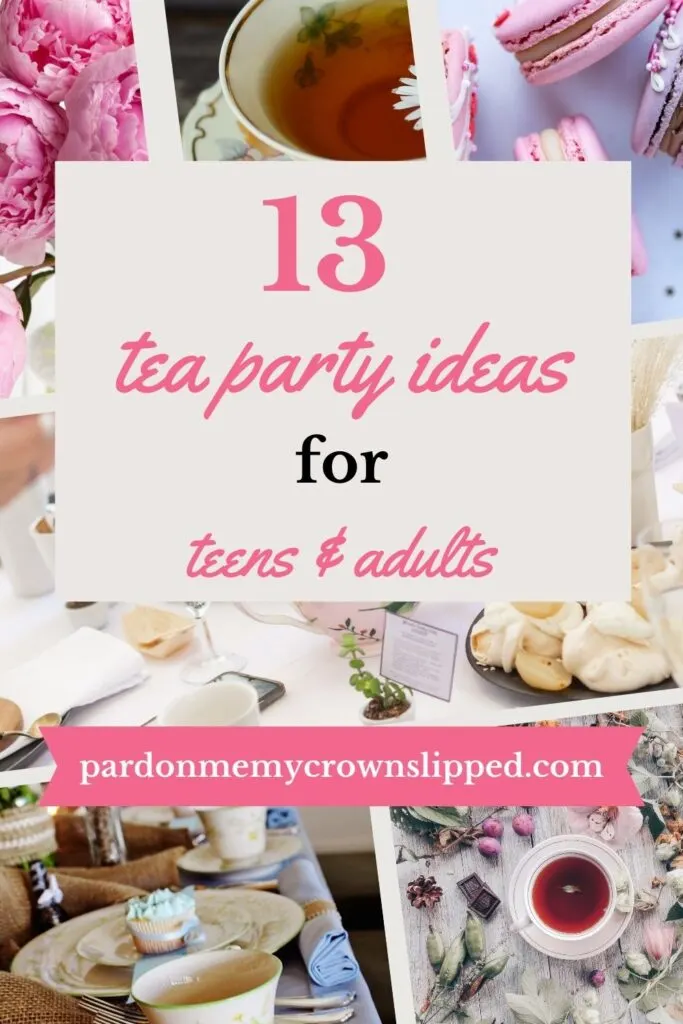 Tea Party Planning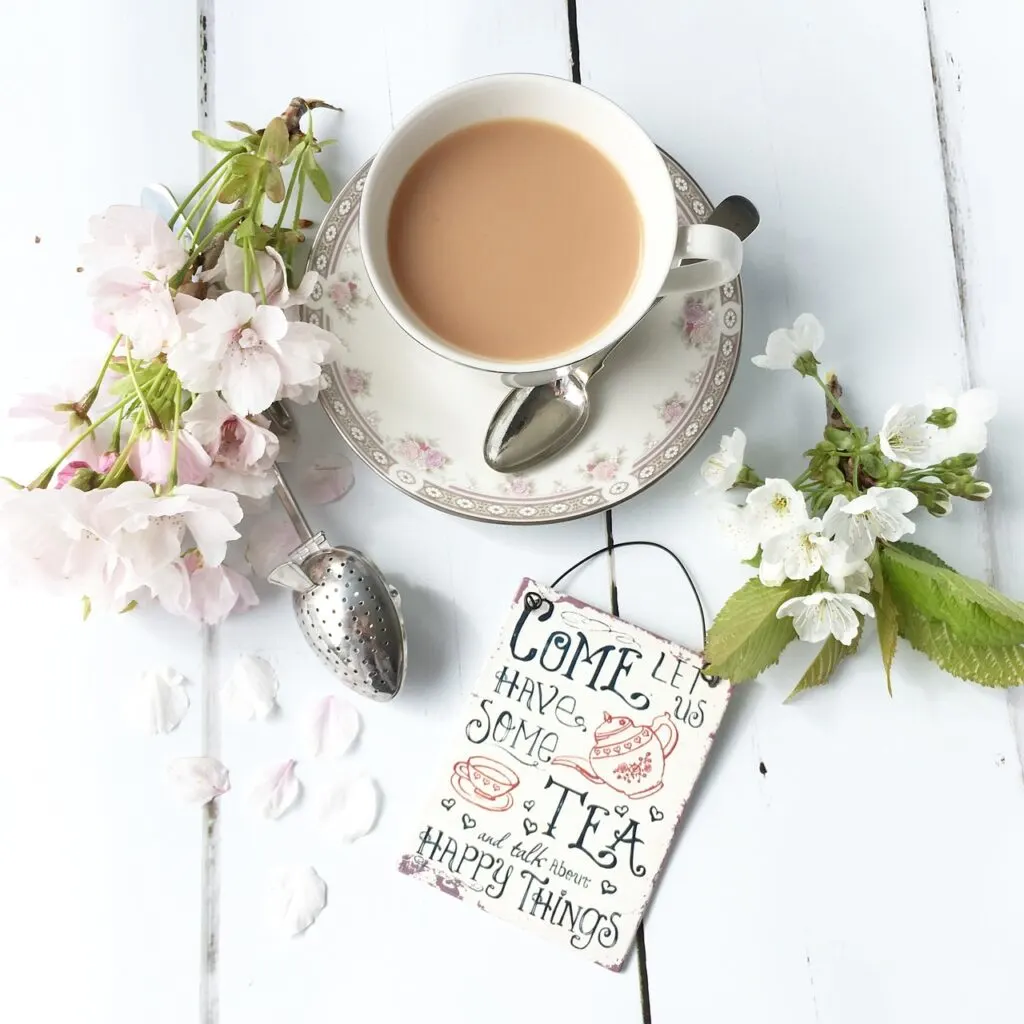 Before deciding on a tea party theme, first, a few questions to help guide you in planning a tea party.
Is this at a home or another venue?
What is the reason for the tea party? Is it a Mother's Day tea party, a bridal shower tea party, or is it a tea party just for fun? Perhaps it's a birthday tea party for teens.
Are there more people involved in the planning or just you?
Will it be an outdoor tea party or inside?
Will it be brunch, lunch, or afternoon tea time?
The number of guests involved.
Your budget. Never fear! There are ways to host a lovely tea party on a small budget.
The answers to these questions make a difference. For instance, if the tea party is for a bridal shower and the bride-to-be loves the outdoors and likes casual get-togethers, your theme would go in a very different direction than a Mother's Day tea party brunch for your conservative, elderly mother-in-law who needs to stay out of the heat.
Tea Party Venue Ideas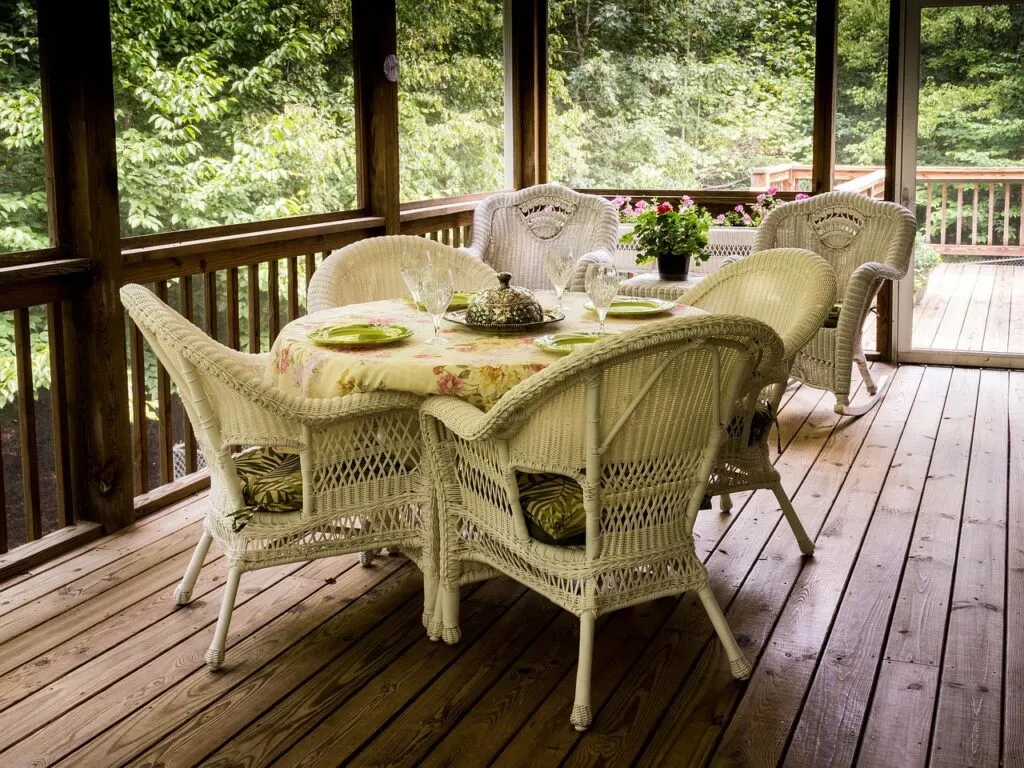 Indoor options include homes, clubs, and restaurants or hotels with event rooms.
For outdoors, think backyards, fields, lakes, orchards, or any other place that nature invites.
Just remember that there are usually significant decorations and food involved. There will be lugging, setting up, and taking down, disposing of trash as well as permission if it's a public place.
And let's not forget the weather conditions.
Tents, covered porches, and screened-in areas offer a nice compromise of outside and in.
Ideas for Tea Party Decorations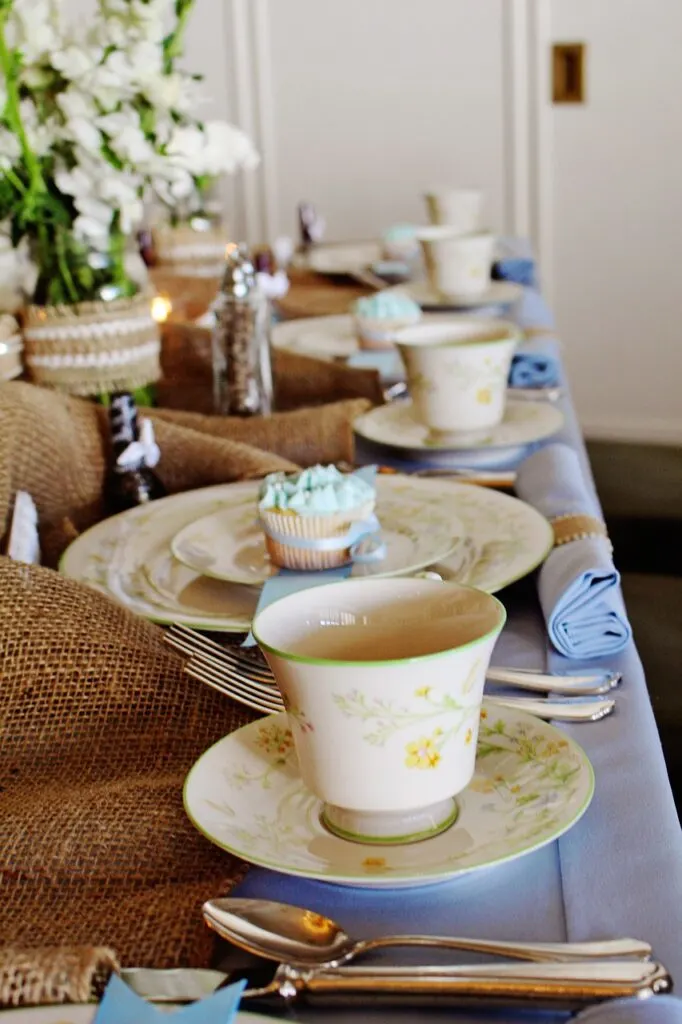 When most people think of a tea party it invokes thoughts of old ladies, roses, lace, and pearls. But that doesn't have to be the case.
Tea party decorations don't have to match perfectly. Chances are you will need to mix and match linens, tea sets, and more. Think about following the theme or colors rather than exact patterns.
This can create a unique and beautiful style all your own for your tea party and can actually be freeing by allowing creativity to outway trying to control matching it all.
Dollar Tree and other such stores have a wide variety of party supplies, craft supplies, and household goods to create the look you want.
Use candles or battery-operated ones to create intimacy and charm.
Look at yard sales and thrift stores.
Teacups
Teapots
Platters
Cake stands
Tablecloths
Cloth napkins
Baskets
Vases
Take a look around your home, you'd be surprised what can be added. Costume jewelry, trinkets, knickknacks, and yes, even a stuffed bear or porcelain doll can work.
Borrowing from friends works too.
Whether formal, romantic, casual, fantasy, whimsical, or artsy, your tea party theme will guide your choices.
Tea Party Theme Ideas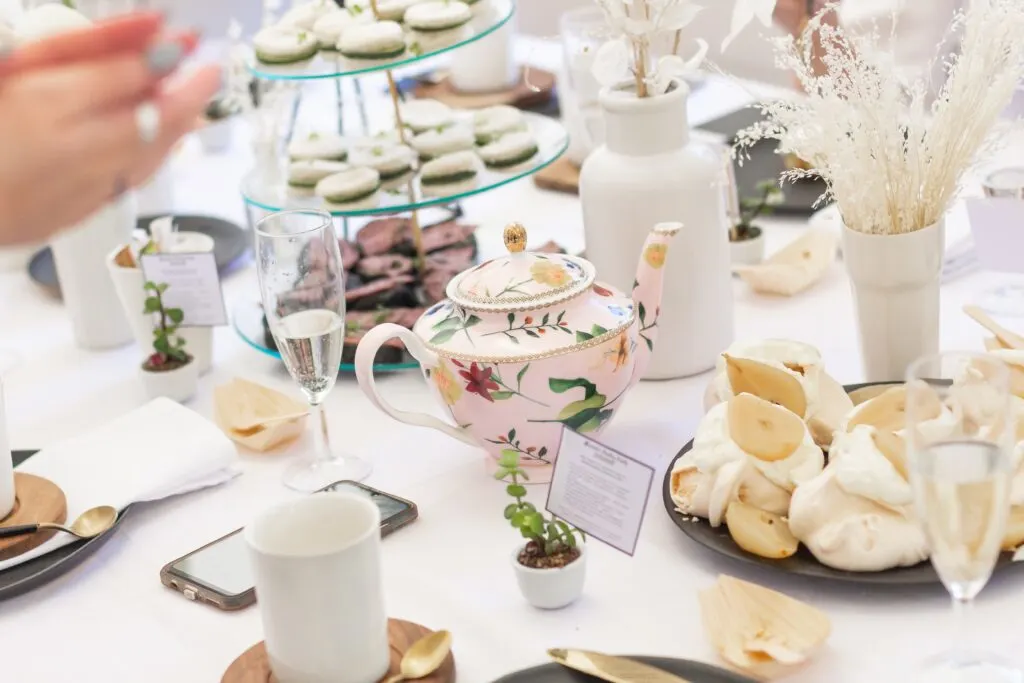 Tea party themes come in all types from the whimsical Mad Hatter Tea Party from Alice in Wonderland to a formal English High Tea, and everything in between.
Both outdoors and in can lend a perfect setting to almost any style, it's all in the details.
Indoors, dining rooms, living rooms, and even kitchens can be transformed into the most elegant tea room or have fun casual coffee shop vibes.
Gardens, backyards, patios, and fields can still feel like high society or be a relaxing way to enjoy friends, food, and of course, tea.
So let's jump in and look at some great tea party ideas for adults and teens.
Unveil the Perfect Tea Party Attire: Elevate Your Style with Exquisite Elegance
Bohemian Tea Party
This tea party is the ideal option if you want a tea party that forgoes the formality of dining at a table.
By placing soft cushions and small tables on the floor, you may create a comfortable and laid-back ambiance.
And you aren't stuck having this indoors. Blankets and pillows can be brought outside. Pallets can create low tables.
As they enjoy their tea and nibbles, encourage your guests to take off their shoes and settle in.
Guests may easily roam about and engage in conversation with everyone in attendance in this relaxed atmosphere, allowing for a more intimate and participatory experience.
Serve a selection of loose-leaf teas in lovely teapots and provide a variety of sweet and savory finger foods to match the laid-back atmosphere. Sandwiches in miniature, scones, and bite-sized pastries are perennial favorites.
Floral or Garden Tea Party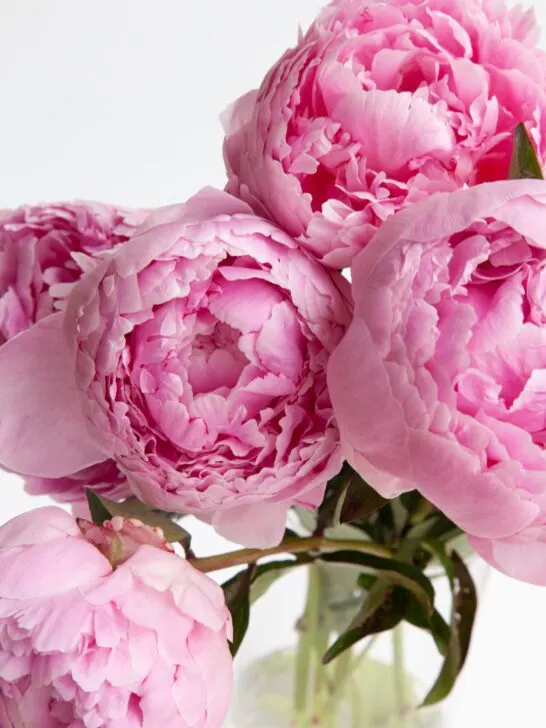 A floral theme is an ideal option for a tea party that honors the beauty of nature.
Establish the mood by adorning your venue with a profusion of fresh flowers and incorporating them into table settings, wreaths, and centerpieces.
Choose a color palette that is influenced by your favorite flowers, such as delicate pastels or bold hues. By scattering translucent textiles across the area and suspending small fairy lights, you may create a whimsical and romantic ambiance.
Incorporate floral flavors into the meal and your tea and sweets. Offer floral-themed delicacies like rosewater macarons or violet cupcakes, as well as teas with floral infusions like lavender, rose, or chamomile.
Consider holding a workshop where guests may learn how to make their own lovely floral arrangements as an interactive activity. Give your visitors a variety of fresh flowers, vases, and utensils, then encourage them to use their imaginations.
Not only will your guests love this hands-on activity, but it will also enable them to leave with a special souvenir from the celebration.
Vintage Tea Party
A quaint and nostalgic vintage tea party will take your guests back in time.
Use vintage-inspired accents like lace tablecloths, vintage teacups and saucers, and delicate china dishes to recreate the elegance of a bygone era.
Encourage your guests to dress in their best antique garb and set the mood with calm classical music playing in the background.
Stick to traditional tea party fare like finger sandwiches, scones, and petit fours for the menu. Serve a range of black teas, including Earl Grey and English Breakfast, in vintage teapots.
For those who want a different beverage option, you can also provide a vintage-inspired cocktail or mocktail as a special twist.
Think of having a retro photo booth where visitors can dress up in historical attire and capture special moments. This will not only keep your visitors entertained, but it will also be a priceless souvenir for them to treasure.
Don't forget the hats! Thrift stores or eBay are a perfect place to find just the right tea party hat. Have extra vintage hats and accessories for decorations or in case someone doesn't have one for fun photos.
Unveil the Perfect Tea Party Attire: Elevate Your Style with Exquisite Elegance
Beach Tea Party
Host a tea party on the beach to make the most of the beautiful outdoors.
This out-of-the-ordinary setting mixes the calm of a formal tea party with the energizing atmosphere of a beach setting. Set up a picnic-style tea party in a gorgeous area of sand, ideally next to a quiet body of water.
Decorate your area with airy textiles, such as light drapes or vibrant beach umbrellas, to create a beach-friendly vibe.
Set your table with organic elements like sand, driftwood, and seashells. Tea party centerpieces don't have to be traditional.
Pick finger foods that are portable and simple to eat, including small quiches, fruit skewers, and chilled tea-infused beverages.
Provide sunscreen and beach activities for additional entertainment. Besides chairs, provide plenty of blankets to spread out and enjoy the sunshine.
With this unique tea party concept, you may take in the splendor of nature while indulging in delectable snacks and having vibrant conversations against the calming sound of the ocean, river, or lakeside.
Want this beachy theme for a tea party but can't do it outdoors? Bring it inside with all the same ideas, and add ocean or water sounds using speakers and a curated playlist on your favorite app.
Craft activities that include sea glass, seashells, or painting seascapes can be an alternative to beach games.
Fairytale Tea Party
With a fairy tale tea party, you may let your imagination run wild and take your guests to a magical and enchanted place.
Decorate your venue with glistening lights, delicate textiles, and imaginative accents like enormous mushrooms or hanging lanterns to capture the fanciful allure of fairy tales.
By including components from well-known fairy tales like Alice in Wonderland or Cinderella, you may evoke a sense of awe.
Serve imaginative foods that resemble the sweets from fairy tales on the menu. Offer festive cupcakes, macarons in vibrant colors, and bite-sized sandwiches styled like crowns or magic wands.
Present a selection of herbal teas with titles like "Sleeping Beauty" or "Potion of Transformation."
Plan a treasure hunt or other fairytale-themed game.
Encourage your guests to dress up as their favorite fairy tale characters to fully immerse themselves in the enchanting atmosphere.
DIY Tea Blending Party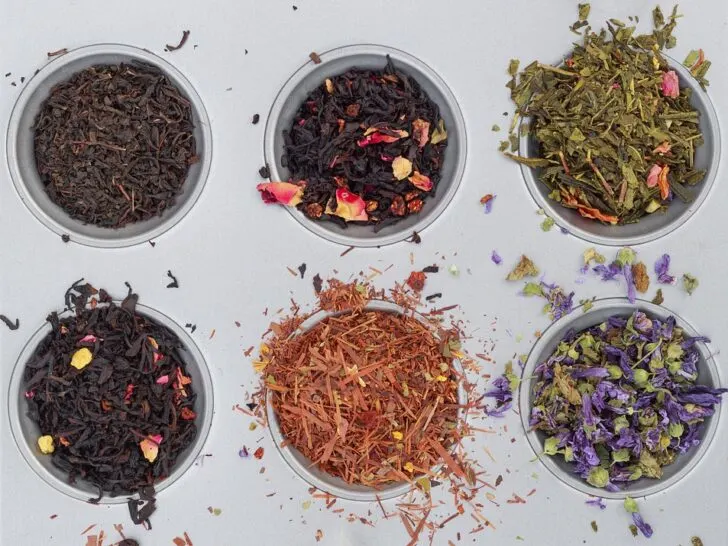 A DIY tea blending party is a great option if you're a tea aficionado or want to learn more about tea through hands-on experience.
Your guests can build their own distinctive tea blends that are suited to their individual preferences using this engaging and educational tea party concept.
Start by offering a variety of premium loose-leaf teas, including black, green, white, and herbal selections, if you want to host a DIY tea mixing party.
Dried fruits, flowers, herbs, spices, and flavorings are just a few examples of the variety of complementing ingredients you might offer.
These also make perfect items to use for tea party table decorations or centerpieces.
Make blending supplies available to guests so they can make and take home their own custom tea blends, such as measuring spoons, mixing bowls, and storage containers.
Encourage your visitors to try out several flavor pairings and then present their results to the group.
Think about having a tea specialist or sommelier on hand to offer advice and impart their expertise on tea mixing strategies and flavor characteristics.
This tea party concept encourages visitors to express their creativity and increase their knowledge of tea, making it a fun and instructive event for everyone.
Art Tea Party
By hosting an artistic tea party, you can enjoy the benefits of both tea and art.
This out-of-the-box tea party concept is ideal for folks who love creativity and want to indulge their creative side while sipping tea.
Create a special art area with easels, canvases, paintbrushes, and other art materials.
Offering sketch paper or even adult coloring books and a variety of pencils is another way to make sure everyone is enjoying the party.
Drinking tea can help foster creativity and create a peaceful, meditative environment that is ideal for creative tasks.
Think of including a tea-inspired art theme to give your artistic tea party a twist. You may, for instance, challenge your visitors to create still-life paintings of exquisite tea sets, teapots, or teacups.
A local artist can also offer a painting workshop for your visitors, instructing them in various methods and styles. Your guests will be able to express their creativity, unwind, and enjoy the process of producing art while enjoying a calming cup of tea at our creative tea party.
Taking it outside adds yet another element for your tea party guests with a creative side.
Chocolate Lover's Tea Party
A chocolate lover's tea party is a match made in heaven for fans of both tea and chocolate. This sumptuous and indulgent tea party concept creates a wonderfully lovely experience by fusing the subtle scents of tea with the rich flavors of chocolate.
When it comes to the menu, serve a selection of chocolate-infused teas, such as chocolate mint or chocolate orange. Offer a variety of chocolate treats, including truffles, brownies, chocolate-dipped fruit, and chocolate-inspired pastries.
Even a chocolate fountain can be a nice addition.
Consider arranging a chocolate-tasting session where visitors can sample various varieties of chocolate and learn about the subtleties in flavor and texture.
You might plan a lesson or demonstration on how to manufacture chocolate to add even more memorable touches to the tea party. To let your guests make their own custom chocolates enlist the help of a chocolatier.
In addition to being entertaining and participatory, this hands-on activity will let your guests bring a tasty treat home.
Book Swap Tea Party
Most book club get-togethers have people all reading the same book. This tea party idea offers a twist. Rather than everyone discussing the same book, every person brings a favorite book they recommend, either to lend or give.
Each guest goes home with something new to read.
Woodland Tea Party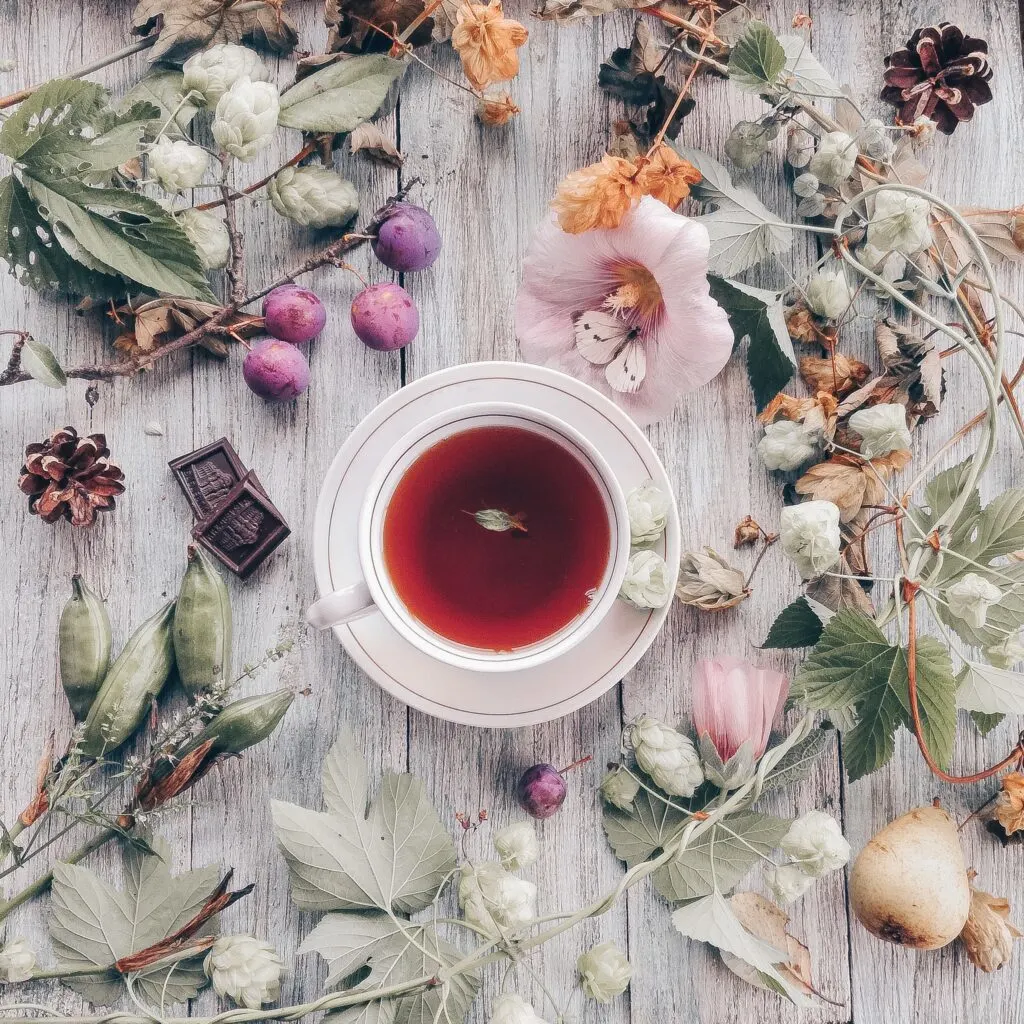 If the weather permits, hold the tea party outdoors in a secluded area surrounded by trees or greenery.
Using elements from nature like pine boughs, pinecones, and more you can create this look inside or out. On tables or down low.
Earthy tones and rustic accents like baskets can be used for table decor. Citrus fruits can be used for inspiration for foods, drinks, and decor.
Set out rustic placemats and decorate the table with wildflowers or sprigs of evergreen for a magical look.
Serve refreshing and natural teas like green tea, iced teas, and even lemonades and cucumber drinks.
Enjoy sweet treats like cupcakes with buttercream frosting or meringue cookies.
For a unique addition, make special floral syrups to add to the teas. These syrups will add natural and fragrant aromas that can transport you and your guests to living among the trees with the fairies and wood nymphs.
If looking for party activities and games isn't your thing, offer materials to allow guests to create their own fairy garden. You could even make them in tea cups.
Nothing says it has to be a formal event, try a nature scavenger hunt for something fun to do.
More Tea Party Ideas
Want to have a unique tea party? Think of using the closest season, holiday, or even celestial event.
Perhaps it's Christmas or just wintertime, think snowflakes, and pine trees. Check out this Nutcracker Themed Tea Party from The Kitchen Prep Blog.
Have a spa tea party. Though written for younger girls, see this post about hosting a spa party and add your favorite tea party ideas for a fun time.
How about a boozy tea party from Mixology and Craft? While this one isn't for teenagers. The adult ladies might enjoy it.
Maybe you and your guests are into boba tea. Try this bubble tea party from Milwaukee With Kids.
Still stuck?
Check out my Tea Party Ideas Pinterest Board dedicated to tea parties, tea party decorations, and foods perfect for your next tea party.
Conclusion
With the help of these tea party suggestions, you can throw a memorable event that both teens and adults will love.
The options are unlimited, whether you decide to move the party outside, celebrate nature's beauty with a floral tea party, or teleport your guests into a fantasy setting.
Don't forget to bring your unique sense of style and interests to your tea party, and don't be afraid to get creative.
So go ahead and have a good time while creating a tea party experience that will make your guests happy and eager for more.
Unveil the Perfect Tea Party Attire: Elevate Your Style with Exquisite Elegance (2023)