Making your daughter a cool birthday party with a trendy theme doesn't have to cost a fortune. You can find birthday party themes for tween girls that are reasonable.
Dollar stores, thrift stores, DIY and even borrowing items can make even your eye-rolling tween squeal with delight over one of these birthday party ideas for any tween girl.
Most of the party decorations shown below can give you ideas that you can end up making yourself. Better yet your tween can make them.
Simply to avoid repeating myself below in each party theme and just plain sounding weird, a few thoughts on drinks and birthday cakes I have learned after 3 kids.
Drinks:
Kids will abandon them unfinished everywhere. The exception is juice pouches which will be empty in one sip
Having bottles of soda or a punch bowl will cost far less and reduce waste
Names on cups will reduce that even more
Cake:
Cakes can be amazing but may require huge amounts of time, energy, and money. In my experience, they don't get eaten and are sometimes barely touched especially if you have lots of other foods.
Cupcakes, however, will get eaten no matter what. Even when they come out fugly looking.
If you need party planning printables here are a few to help. (direct downloadable link)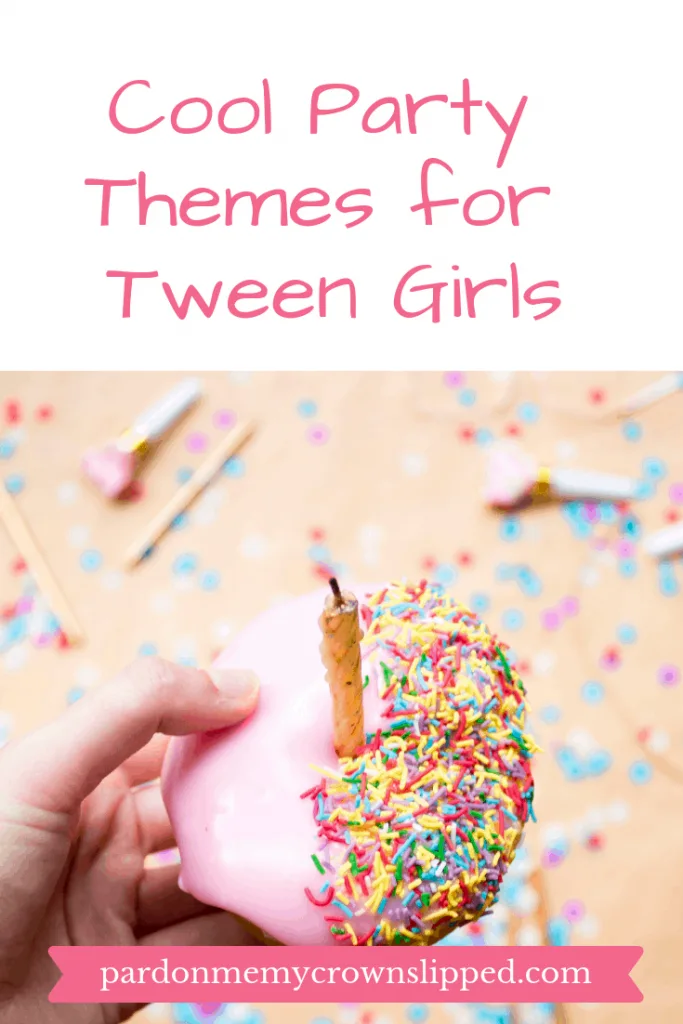 This post contains affiliate links. I will earn a commission at no additional charge to you if you make a purchase using my links. Click here to see my full disclosure policy.
Glamping Party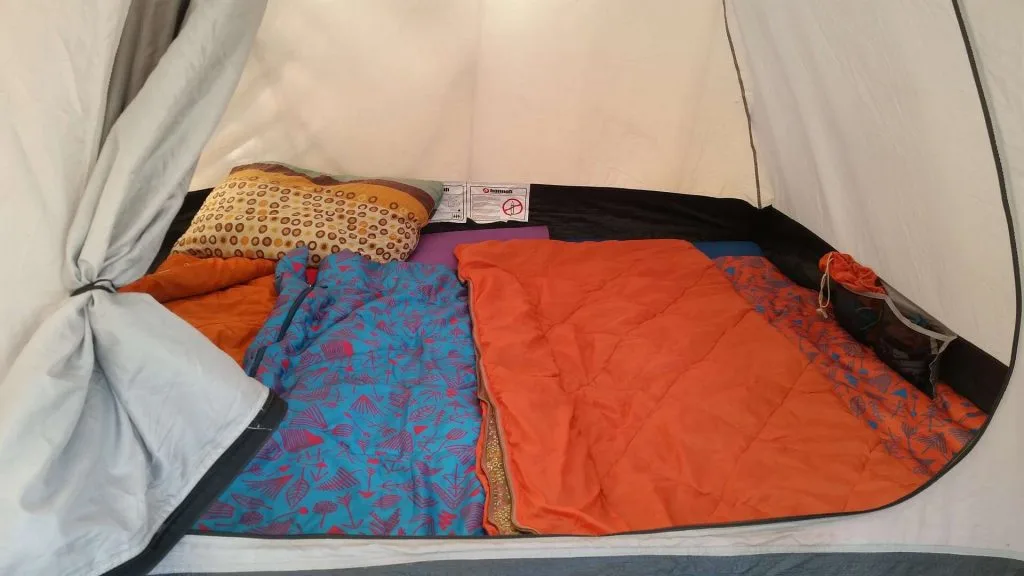 Off-season or bad weather doesn't have to ruin this idea.
Images of girls screaming at the sound of noises in the yard make this indoor idea sound much better.
Indoor bathrooms and bugless campouts make it even better.
Whether creating one huge tent with sheets, a real pop-up tent or individual tents make this party theme so much fun to put into motion.
What you need:
A tent or tents…this doesn't need to be expensive…borrow if you don't want to make one 😉
A "fire" pit – create this with rolled brown towels to simulate logs and add red, yellow and orange tissue paper with battery-operated candles, mini lanterns, or glow sticks for the fire.
Beach/camping chairs or bean bags
Tween Glamping Party Food
Tween Glamping Party Decor
3-D large decorative cardboard campfire centerpiece 14

25Ft G40 Globe String Lights with Clear Bulbs,UL listed Backyard Patio Lights,Hanging Indoor/Outdoor String Lights for Bistro Pergola Deckyard Tents Market Cafe Gazebo Porch Letters Party Decor, Black

Exploding Kittens Card Game

Tween Glamping Party Games
Flashlight tag
Truth or dare
Board games
125+ Best Girls Sleepover Ideas for Teens and Tweens
Spa Party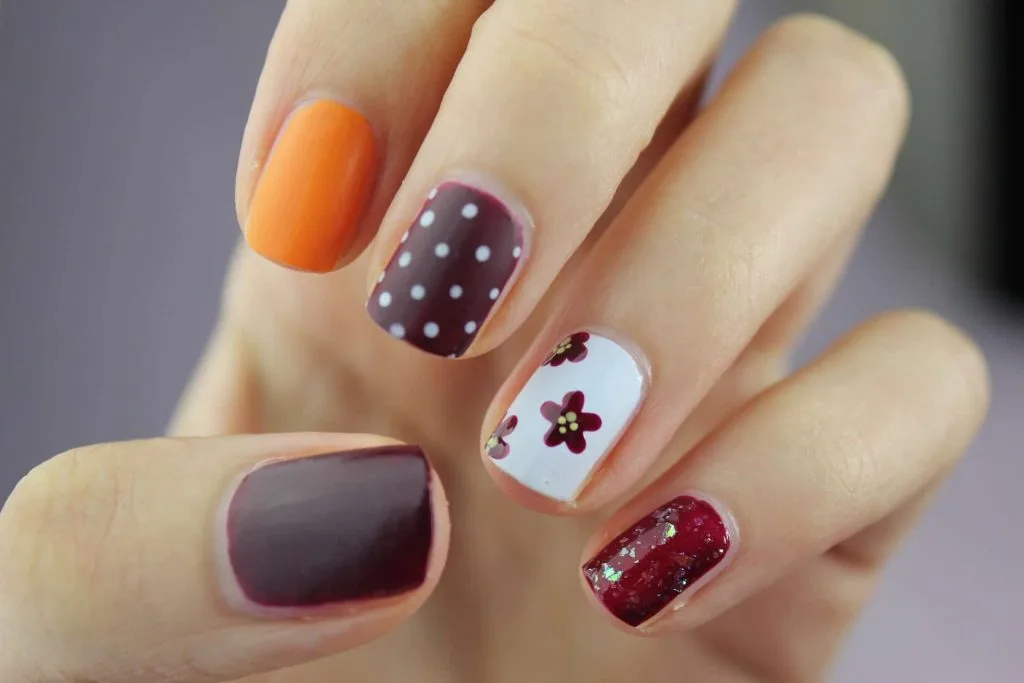 This is one party theme that you can make super simple or really run with it.
Decide if you will do facials, manicures, pedicures, hairstyles, or all of the above.
This party theme works best with a few adults to help out, especially if you are offering different spa services.
We even have a local salon that offers this service on days they are normally closed.
The one my daughter attended had two ladies present, one did mani/pedis and the other parent did hair do's.
They provided pizza, snacks and smoothies served in pineapple drink cups.
If doing it at home you will need:
For pedicures and manicures:
Dishpans to soak feet or bowls for hands
Towels
Nail polishes
Cotton balls
Polish remover

Nail art kit

…we have this one
Flip flops, girls can bring theirs or you can have these on hand
For facials:
Cleansers
Moisturizers
Facial masks
Bowls for washing
Mirrors
Cucumbers
Warm face cloths…keep them warm in a crockpot
Pre-teens have sensitive skin. Make sure to watch for any redness, tingling, or itching. Remove and rinse well immediately if there is any reaction.
For hairstyles:
Individual brushes
Hair Elastics
Bobby pins

Colors

– make sure to get parent permission 😉
Fun Party Theme Extras
If you want to get fancy you can have robes for the girls to wear or microfiber towels…they can then be the take-home gifts.
Whether waffle style, kimono, or plush and fluffy at least it's more practical than cheap toys that get lost or thrown away…since most of them are super annoying….hello whistles and gel toys that leak….?😒
ALEX Spa Hair Chalk Salon

SmartLab Toys All-Natural Lip Balm Boutique

Spa Food
Yogurt bar
Fruit and cheese tray
Fruit-infused water
Buddeez 14401C-ONL Party Top New Beverage Dispenser, 1.75 gallon, Clear

Spa Decor
Create a sign offering the "services"
Set up a booth for each service
Create a relaxing setting by adding some fun tween magazines to the coffee table and some mood music.
SpaTheme Party Games
Footcandy Original Pedicure Slipper 12-pair Party Pack

One of my favorite ideas is a photo booth set up…many kids at this age have cell phones but how about using an instant camera so that you can print out photos right away.
With enough props and some imagination, a photo booth could be a party theme all by itself.
Big Dot of Happiness Spa Day – Photo Booth Props Kit – 20 Count

Fujifilm Instax Mini 9 Instant Camera – Ice Blue

HP Sprocket Portable Photo Printer, X7N07A, Print Social Media Photos on 2×3 Sticky-Backed Paper – White

Instead of purchasing favors or playing party games you can combine the two and have the girls make their own spa products.
If you do this activity first, these could also be used for the spa portion.
Art Party
Girls' night outings for painting are a thing to do around here but it could easily be a fun activity for your next girl party idea.
What you need:
Canvases
Aprons – these could be personalized with puffy fabric paint
Don't want the mess, try

oil pastels like one of these

or …search for make your own art studios in your area and book a party!
Art Themed Party Food
Pretzel rods dipped in different color frosting look like paint brushes.

Palettes

can be used to fill with candies, jello or fruits of varying colors.
Cupcakes can be frosted in different colors or left white and decorated with rainbow jimmies or m & m's
Pictures of the artists with their masterpieces is a must.
Again photo booths are a cool way to mark a special day. Don't want to purchase a photo booth kit, use a few thrift store frames re-painted in bright colors.
Artsy Decor
Paint sample cards from the store can be had for free and make great supplies for making your own decorations, favors, invitations, and even crafts.
Art Games
Blindfolded artists
Musical painting (like musical chairs, stop when the music does)
Similar to the art theme is a craft party, see below.
Donut Party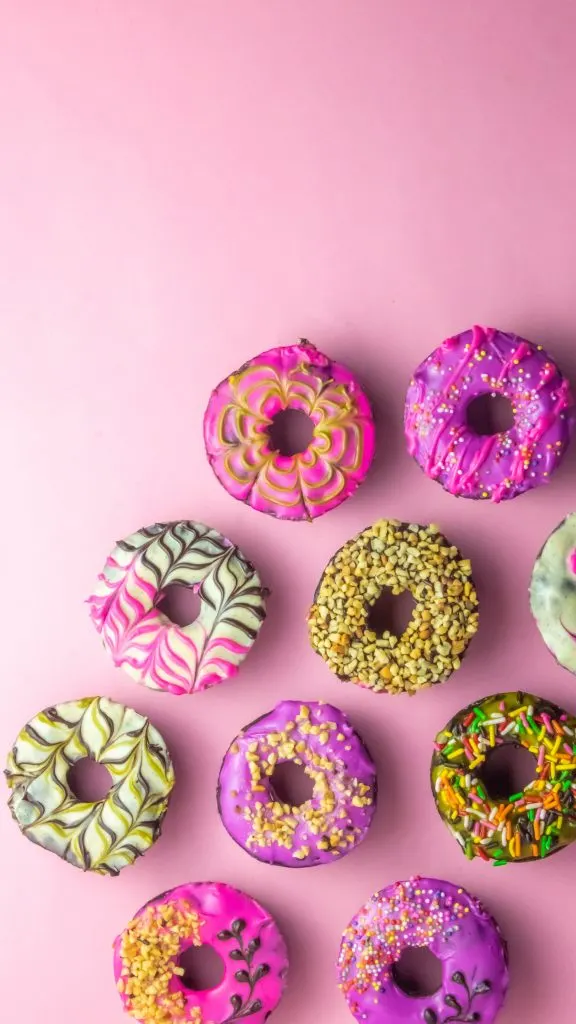 Donuts seem to be one of the hottest new birthday party ideas for tween girls and even bedroom themes.
Tween Donut Party Food
This couldn't be any easier than well, duh…donuts. Buy donuts and be done.
But you could set up a make your own donuts station, make donut pops, munchkins or make a variety beforehand.
Wilton Non-Stick 6-Cavity Donut Baking Pans, 2-Count

3-Pack Silicone Donut Baking Pan of 100% Nonstick Silicone. BPA Free Mold Sheet Tray. Makes Perfect 3 Inch Donuts. Tray Measures 10×7 Inches. Easy Clean, Dishwasher Microwave Safe

Babycakes Multi-Treat Baker

Tween Donut Party Decor
No theme is complete without the party decor to go with it.
If you want to do it yourself try:
Start with 2 vinyl table cloths in different colors. Use one as your base and use the second one to create frosting by cutting a wavy edge all the way around. Layer them for your table decor, a banner, or use them as a backdrop for photos.
Skinny balloons to look like sprinkles
Amazon makes it so easy…so many donut party accessories and supplies.
Mehofoto Donut Birthday Backdrop Donut Grow Up Party Backdrops for Birthday 7×5 Sprinkles Birthday Party Background for Kids Children Newborn Baby Birthday Decorations Supplies

Bedwina Plush Donuts with Sprinkles – (Pack of 12) 1 Dozen Stuffed Donut Pillow Toy Party Favors and Donut Party Supplies Decorations for Kids

Just Artifacts 12inch Donut Party Hanging Paper Lanterns (Sprinkles Pattern, 3pcs)

Creative Converting (324239) 10-Piece Photo Props For Party, Donut Time

TINYMILLS 24 Pcs Donuts Stampers for Kids

Party Games for Donut Theme
Kids love party games. Try these to make your party a success.
Donut decorating contest
Donut eating contest – hang one donut per person from a string. Tie their hands behind their backs and the first one to eat their donut is a winner
Donut piñata
Make Your Own Pizza Party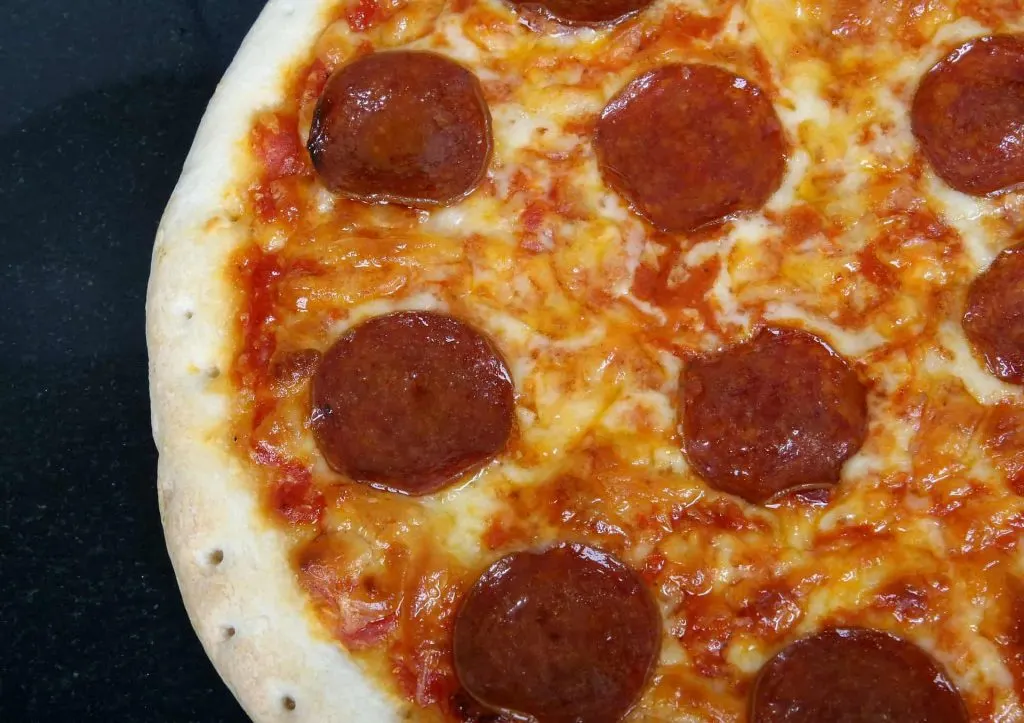 You can't go wrong with this party since what tween doesn't love pizza.
Party Food
Since this revolves around making pizzas, there are several ways you could go with this.
Depending on your skill level or patience level, LOL, you could go the simplest of routes and start with frozen cheese pizzas and provide multiple toppings.
If you'd rather you could use a ready-made crust and buy sauce, shredded cheese, and toppings. We buy these and all really like them.
You could do personal-sized or full-sized pizzas.
You could even do mini-pizzas by using English muffins.
If you're even braver and have tried it ahead of time, go with fresh ready-made dough and let the kids knead out the dough, make the size they want, and of course provide all sorts of toppings.
If you know what you're doing, which I definitely don't, you could even make dough from scratch.
I'm good at cooking some things, but scratch ingredients that are then baked are one thing I cannot do even after all these years. Except for this recipe.
But if that's you, go for it.
Unless you really know what the guests like, most kids aren't particularly adventurous when it comes to toppings so keep it simple with just a few like pepperoni, pineapple, and bacon bits.
If you do want to provide a lot more try asking ahead or make the quantity of each type less.
Unless you plan to eat all those leftovers.
Then again, if parents of guests stay, they could make their own pizzas too.
Party Decor
Red checkered table decor transforms your party into a cute pizzeria and is simple for clean up.
Since this one could get messy, cute chef hats and aprons to cover up clothes provide a way to keep kids clean and give the guests something to take home.
If you have or know someone with a Cricut, iron-on vinyl patches for the hats and aprons of a pizza and their names could be made pretty simply.
Pizza Party Games
Design an apron
Pizza topping name game (list a topping for each letter a-z)
Pin the Pepperoni on the Pizza
Movie Party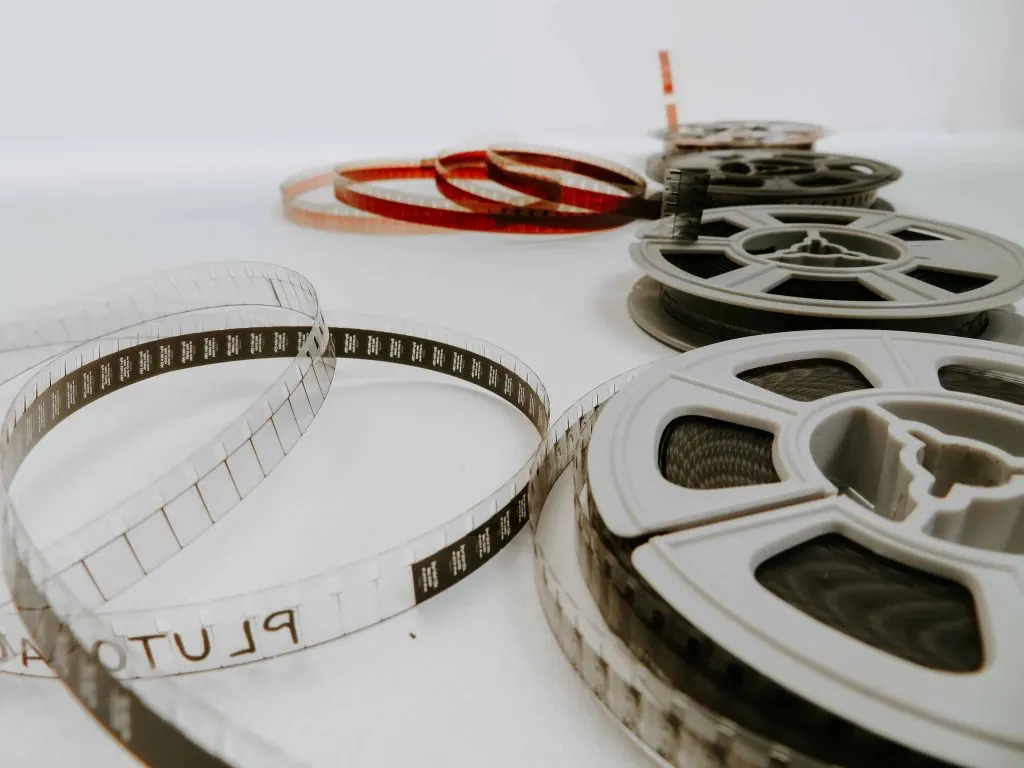 This is a super easy theme to go with for an afternoon, evening, or sleepover. Indoors or out.
The bigger the screen the better.
But since most of us don't have the luxury of a theater room there are ways to make it possible without breaking the bank.
If you don't have a large tv, want to make it bigger, or even take it outside you can get a projector and screen for under $100.
Yes, that may seem expensive but so many people spend a fortune on parties and most of the items can't be used again.
This setup can be used time and time again for family movie nights, enjoying sports, and binge-watch parties.
Even imagine fierce gaming competitions of Fortnite or Just Dance.
Which could be birthday party ideas all by themselves.
As for the movie, it all depends on the crowd.
Guest ages and temperaments need to be thought of.
Some kids don't do well with scary movies.
Even ones that don't seem scary to most kids can cause problems for others.
After seeing a Goosebumps episode at someone's house, my daughter became a regular visitor into our bed.
Even at 13, she still sometimes ends up on the floor of our room.
She loves Stranger Things, but anything with dolls, forget it!
So unless you've spoken to parents, you may want to opt out of choosing something even mildly scary.
Kids at this age may not want to tell their friends they're afraid. Take it out of their hands and find out from parents the real deal and let the tweens save face with their friends.
Also too, at this age there starts being a wide separation between what some parents allow their kids to watch.
Adult themes, language, and violence all get differing rules from different families.
Perhaps there is a favorite movie they'd all like to watch over again.
Maybe the invites could include a listing of a few choices to vote on and a write-in spot?
Movie Party Food
Just about any snack food would go with this type of party.
If you want to go all out and make it like a real movie theater or drive-in experience you could create your own concession stand complete with a popcorn maker, hot dogs, nachos, pizza, even snow cones.
Oh, and don't forget the candy.
Bulk purchase mini bags or buy larger bags and create a candy bar.
It can get crazy or keep it simple.
Using an air popper and some fun popcorn buckets.
Movie Theme Party Decor
Set up some beach chairs, even in your living room complete with blankets.
Or create lounging spots with lots of pillows or beanbag chairs.
You could even build cardboard cars around them for fun.
How about putting up movie posters and a ticket booth?
You could try getting a refrigerator box to make this one inexpensive and easy.
A younger sibling might like to pretend to be the ticket taker or work the concession stand "selling" candy and lemonade.
Movie-Themed Party Games
Movie Quote Game
Movie Bingo
Movie Trivia
Crafting Party
Many girls love crafts.
There are many ideas or party themes within a theme like a slime party you could go with.
Pinterest is filled with ideas for each of these crafts.
Slime
Tie-dye
Mini-fairy gardens
Unicorns
Origami
Tshirt designs with a Cricut Easy Press
Beading
Paracord
Resin crafts
Paint sample crafts
Make your own crystals
Make candles
String art
Scrapbooking – have them bring photos from home or have on-demand photos to use
Washi tape crafts
Craft Themed Food, Decor, and Games
Many of the ideas listed for the art-themed party would work well for this party too. It would also depend on the type of crafts you might be offering.
Use this post to find a quote to create a unique piece of wall art for strong girls or these affirmations to make your own self-esteem-boosting cards.
Need more ideas for crafts your tweens can do for a party?
20+ Craft Ideas for Tweens
Cupcake Wars Birthday Party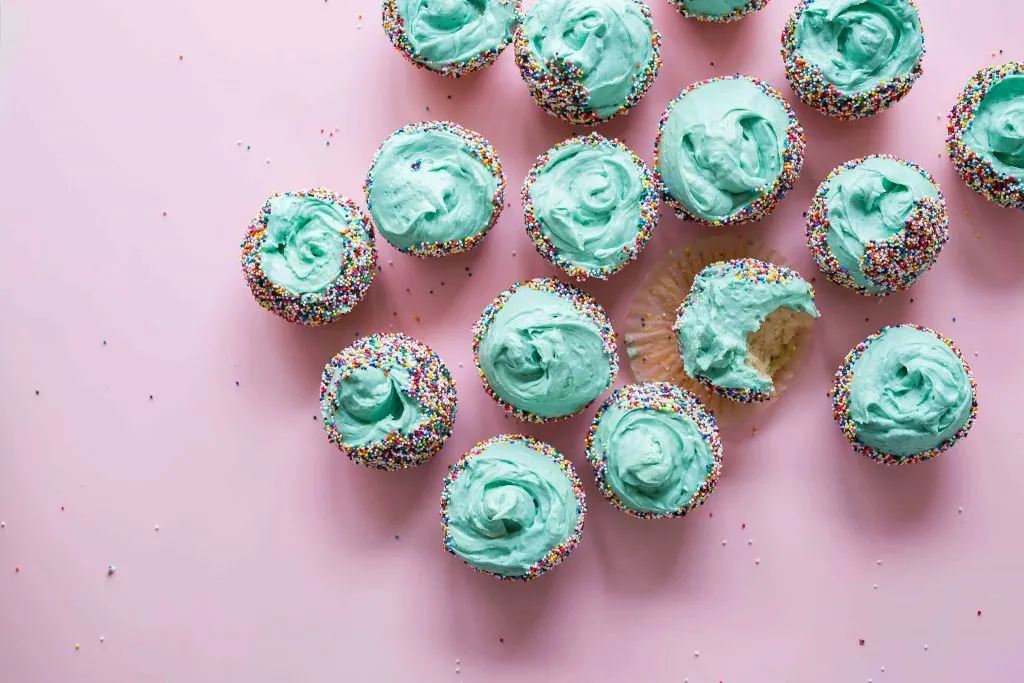 My daughter just suggested this birthday theme idea.
While it does sound like quite a bit of work and could be messy, it really does sound like a great time.
Rather than go into great detail on this one, Laura over at Make Life Lovely has a perfect post about this type of party.
From her explanation to her ideas I couldn't have said it any better.
She even includes free printables to make party awards, logos for aprons to wear for the party, and more.
Here's the link to this amazing party.
Karaoke Party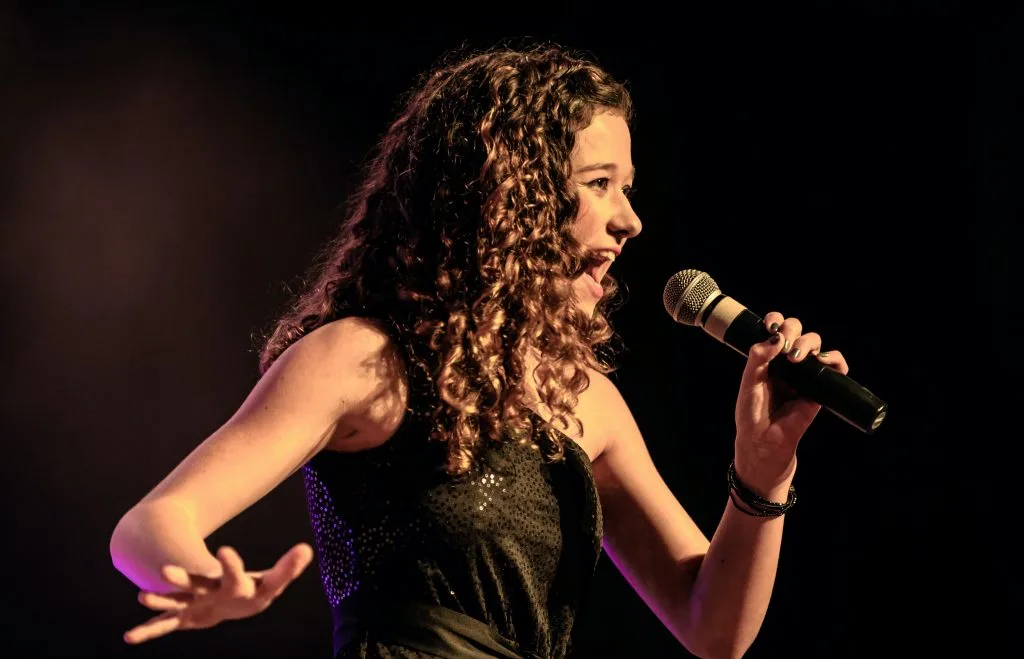 What tween girl doesn't like to sing. You can use a karaoke machine or this super cool microphone that works with an app on your phone using Youtube videos or Spotify. Some cable companies even offer karaoke options.
Karaoke Party Food
Foods can be things like rock candy or pop rocks. Taking it another direction would be as if it was a concert and have a concession stand foods like hot dogs, popcorn, pizza, and nachos.
Cupcakes made in small ice cream cones can look like microphones.
Karaoke Decorations
Invitations on lanyards to look like V.I.P backstage passes
Make-up station decorated like a dressing room complete with a personalized star on each chair
Karaoke Games
Singing contest
Lip Sync Battle
Mystery Singer – blindfold a guest and try to guess the singer
Name that Lyric – match the lyric to the song
Music Trivia – guests have to name the artist and song. Guest with the most correct answers wins
Similar to this is a TikTok-inspired theme like this amazing party.
Just Make It A Fun Birthday Party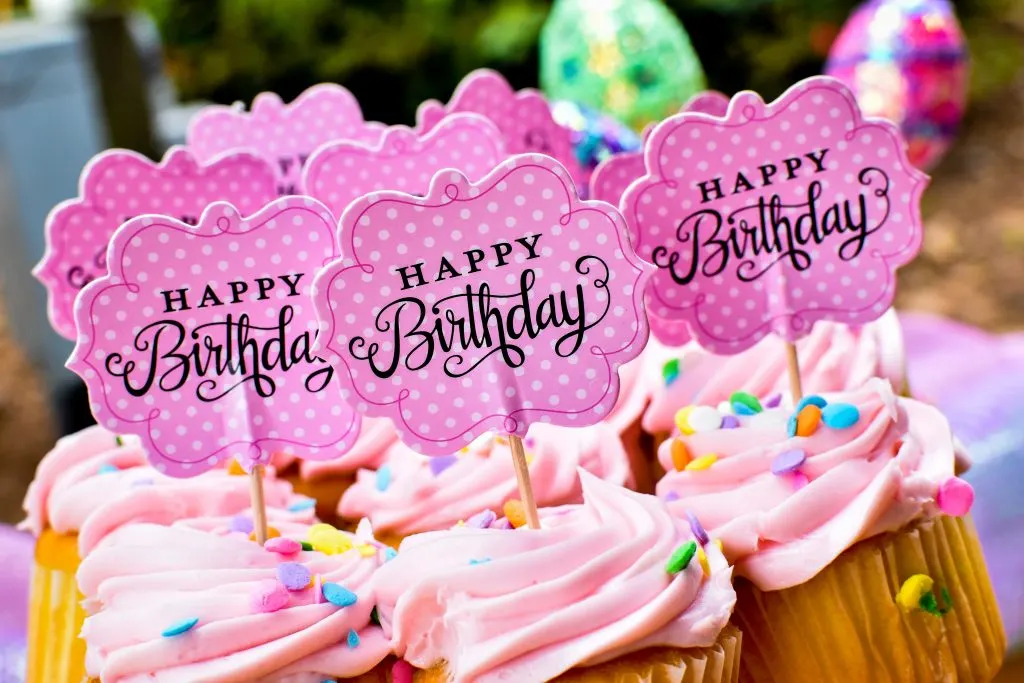 Birthday parties for tweens don't' have to be expensive to be fun…I know Pinterest and Facebook make it seem that all the birthday parties are over the top perfect but they really don't have to be.
I hope one of these ideas can inspire you to create a party your tween girl will love.
Other Birthday Party Themes For Tween Girls
Other cool party ideas for tweens… tacos, emojis, sharks, llamas, flamingos, scavenger hunt, laser tag, pool party, escape room, and glow-in-the-dark.
A quick idea on party favors…
Don't want to use the birthday theme and send the kids home with more junk?
I love this unique idea from Cas at Get Your Holiday On.
So easy and the best part is it's usable.
If you're looking for gift ideas for girls…I've got you covered…
For even more party ideas your daughter might like,
read:
Now it's your turn, what are the best birthday party themes for tween girls you've done?
PIN ME 😘