Is there anything more fun on a winter day than DIY crafts for tweens?
There are so many types of projects and crafts out there.
Painting, sewing, yarn crafts, DIY beauty products, and making your own jewelry.
Is your tween looking to make items for their room?
What about homemade gifts?
Maybe they'd even like to try a hand at selling to have some money all their own.
Most of these ideas would work great for either gift-giving or selling at craft shows, yard sales, or flea markets.
This post contains affiliate links. I will earn a commission at no additional charge to you if you make a purchase using my links. Click here to see my full disclosure policy.
DIY Crafts for Tweens and Teens
I'm great at visualizing ideas and love all the fun crafts that grace our lives but my hands don't always do what I see, I turned to some fellow bloggers who are crafting experts to bring you these fun and cool DIY projects for tweens.
Taylor Swift Friendship Bracelets
For all those Swifties, we've got what you need to create Taylor Swift-themed friendship bracelets.
The Ultimate Guide to Styling and Gifting Taylor Swift Friendship Bracelets: Rock Your Friendship with 100+ Ideas
Barbie Themed Friendship Bracelets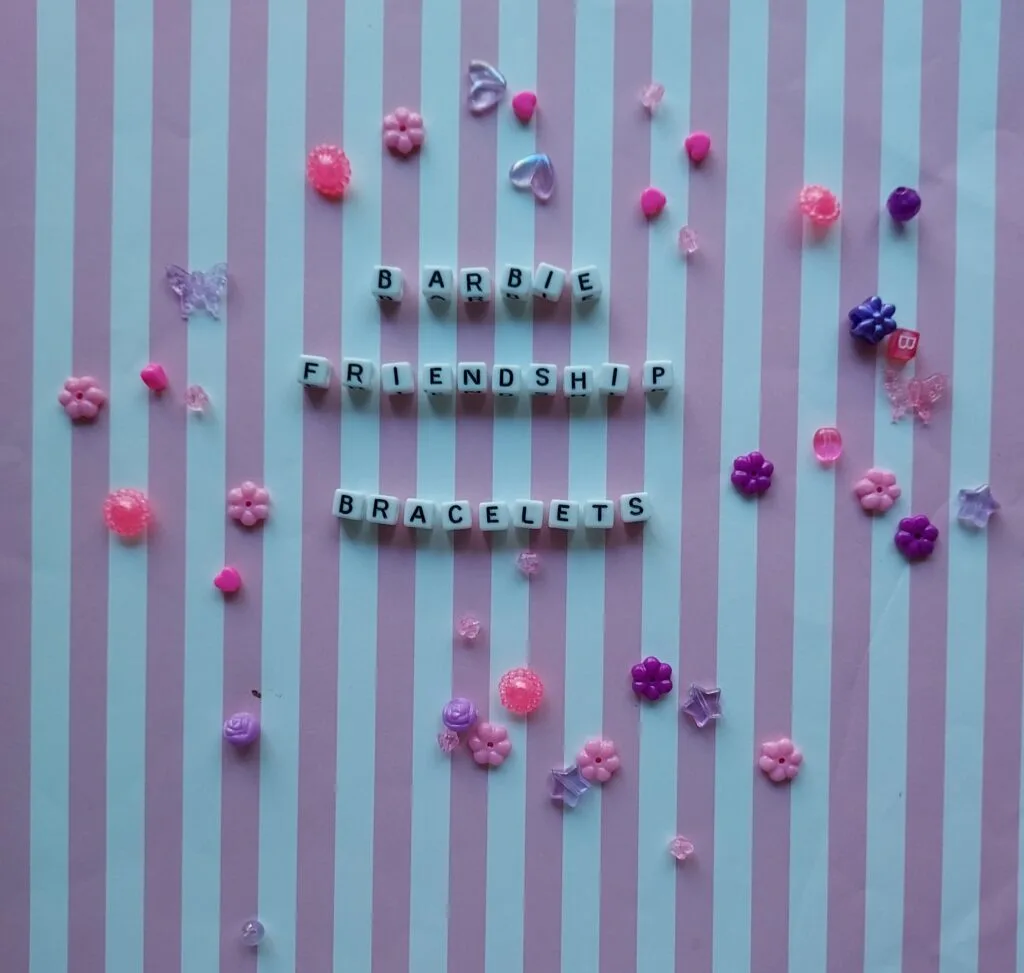 For all those Barbie girls, try these:
75 Awesome Ideas for Barbie Friendship Bracelets
Unicorn Craft Banner
Young tweens love unicorns. If that's your girl try making this cute banner for her room.
DIY Marbled Nail Polish Mugs
Who doesn't love a pretty mug for coffee or tea? These make great gifts.
Acrylic Pour On Rocks
These lovely rocks would be a pretty display in a glass jar, dish, or as a worry stone.
DIY Sand Dollar Resin Coasters
How about some of that beachy vibe while keeping your drinks from marking the table.
Etched Glass Water Bottle
Reuse those water bottles sporting a beautiful design so you can drink up and use less.
Solar Power Fairy House
"All the world is made of faith, and trust, and pixie dust."

Peter Pan
Flower Painted Rocks
How cute for the garden or on a window sill.
Rainbow Rock Painting
For the front steps or in a tween girls room.
Rainbow Striped Painted Rock Photo Holder
These would be so sweet for a teacher gift. My desk needs one!
Heart Painted Rocks
Won't you be my Valentine?
Painted Rainbow Mandala Rocks
These would be lovely in a girl's bedroom or a yoga room.
Unicorn Wall Art
In a tween's room or a sweet gift for a nursery.
Easy Succulent Planter
For that shabby chic farmhouse vibe.
Pink Mermaid Slime
Tweens just love their slime! Great for birthday party favors.
Teacup Fairy Garden
More fairy magic.
Tassel and Beaded Bookmark
For all those book lovers.
Valentine's Day Slime
Can never have enough slime!
Rainbow Chocolate Truffles
Yummy! For those must have chocolate days.
Faux Stained Glass Butterfly
Sparklies for the window 🙂
Valentine Sew Craft
Practice those sewing skills.
Gift Card Necklace
Are you still looking for more DIY crafts for tweens and tweens?
Then you'll love one of these related posts.
What other crafts does your tween enjoy?
I'm always looking for more craft ideas for tweens to add to this post.
If you have a craft post you feel would fit in…
Let me know in the comments.