Barbie friendship bracelets are more than just ordinary accessories; they encapsulate the essence of a special connection between friends.
These bracelets serve not only as a fun way to express your friendship but also as tangible tokens that show the depth of your feelings to those you hold dear.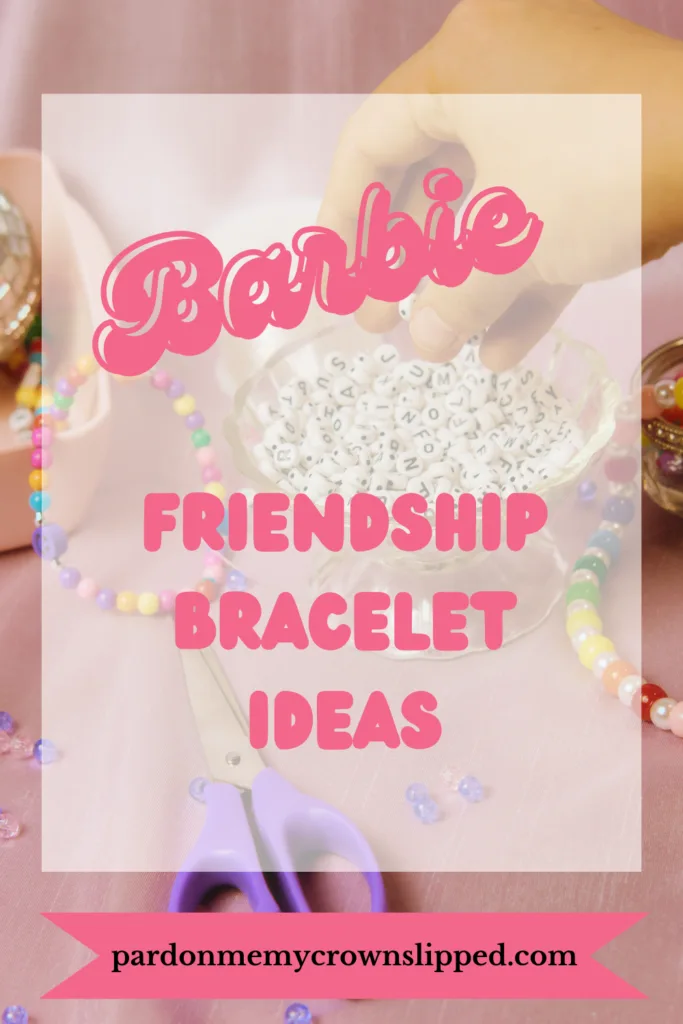 This post contains affiliate links. I will earn a commission at no additional charge to you if you make a purchase using my links. Click here to see my full disclosure policy.
Materials Needed to Make Barbie Friendship Bracelets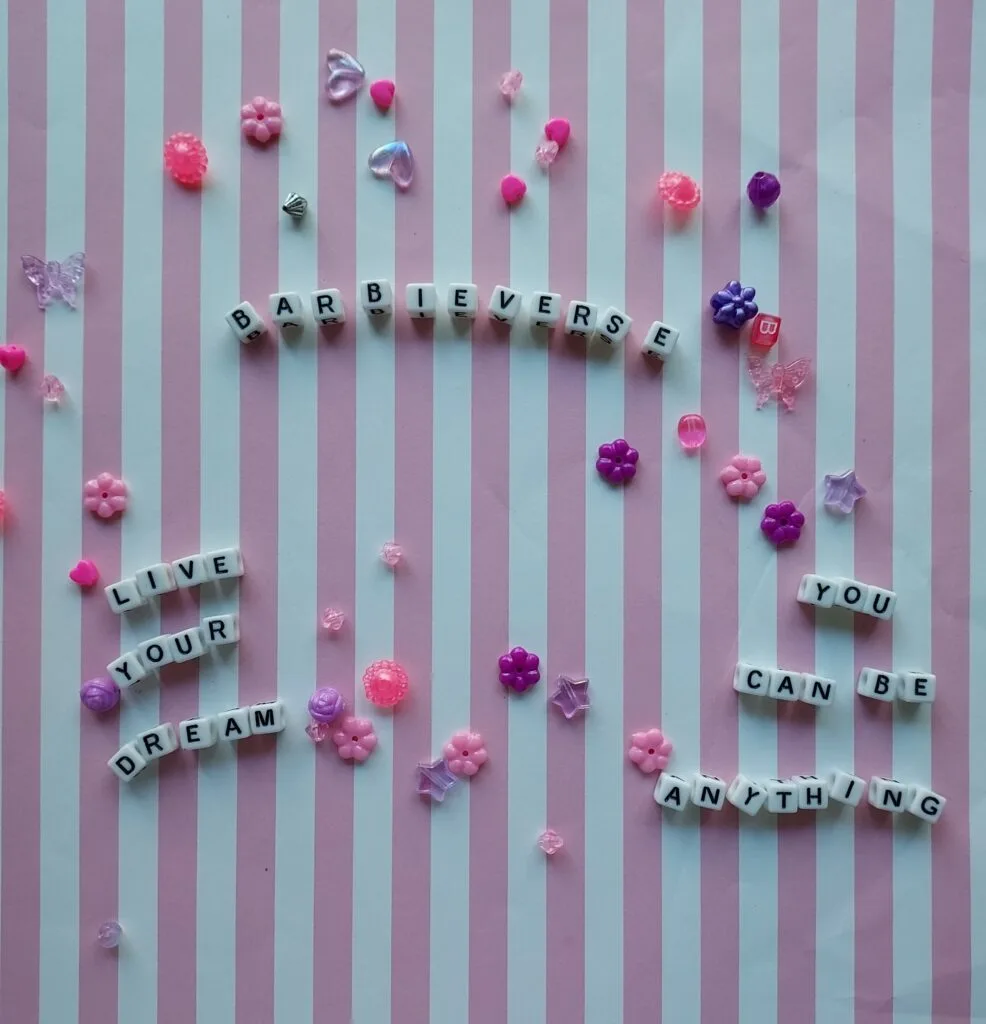 Before crafting Barbie friendship bracelets the following items will be needed:
Embroidery Floss: Of course, all shades of pink are great for Barbie bracelets but you could also add white or purple. Or choose an elastic cord for a stretchy bracelet.
Scissors: Be sure to choose a pair that will cut properly to avoid wasting floss or elastic.
Tape or Clipboard: These will help hold your bracelet securely as you braid floss or add beads process.
Measuring Tape or Ruler: You can fix it if it's too long, but too short would be a waste.
Beads: Add sparkly beads, stars, hearts, or just variations of pink to make a cool pattern
Now that you have all your materials ready, it's time to learn how to make Barbie friendship bracelets!
Step-by-step Guide on How to Make Barbie Friendship Bracelets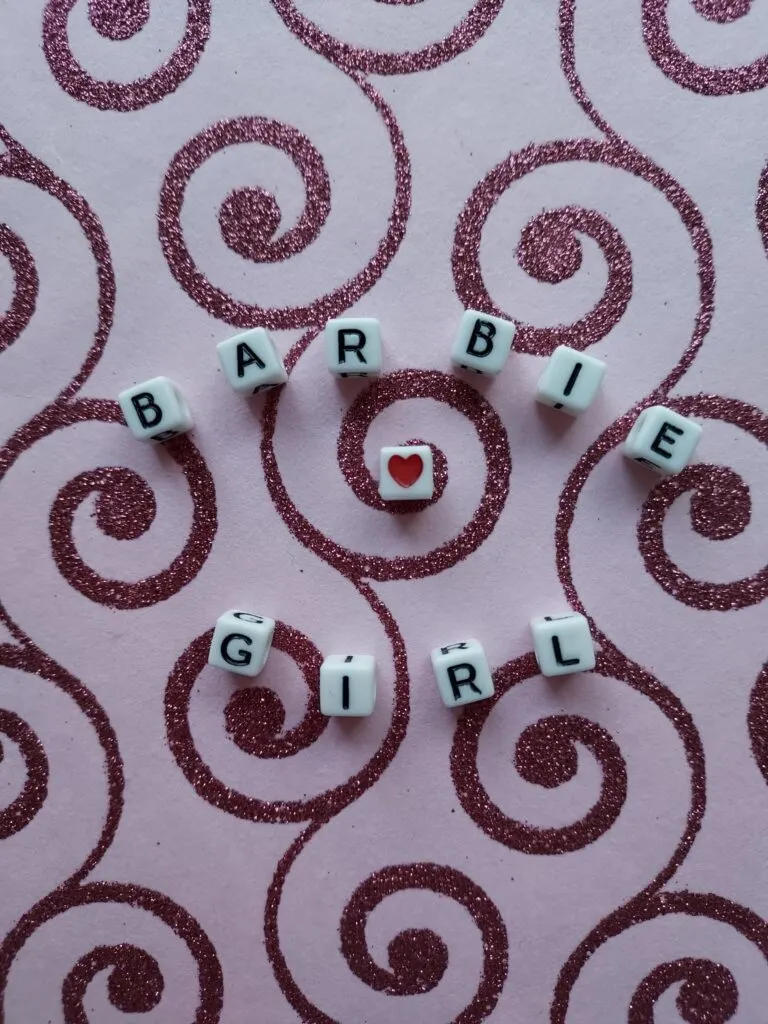 Decide if you want just one shade of pink or want to mix it up with white, other pink shades, or even gold.
Cut the Floss or Elastic cord
If using embroidery floss or braiding multiple colors, cut six strands of embroidery floss, with each strand measuring approximately 30 inches. This length will provide you with ample material to work with during the bracelet-making process.
If only using an elastic cord, it is thicker so be sure if you use more than one piece that it will still fit through the beads you want.
Gather all six strands together and tie a knot at one end, ensuring that you leave a small loop at the uppermost part. This loop is used to fasten your bracelet.
Securely affix the knotted end of the bracelet either by taping it to a flat surface or using a clipboard to hold it in place.
This step is essential to prevent the bracelet from shifting as you create it.
Divide the strands into three sets of two. Begin by taking the right-side strand and crossing it over the center strand. Then, take the left-side strand and cross it over the new center strand.
Continue this alternating crossover sequence until the bracelet reaches your desired length.
Use alphabet beads and others to create the look you want. Words and phrases from Barbie that speak to you or would be perfect for your friend. Use sparkly beads, stars, and hearts to add to the look.
Upon achieving the desired bracelet length, knot the strands at the end.
Similar to the loop present at the bracelet's beginning, leaving a small loop at the closure point. Trim any surplus floss to achieve a tidy finish.
Congratulations, your Barbie friendship bracelet is now ready to be worn or gifted.
75 Creative Ideas for Word Designs on Barbie Friendship Bracelets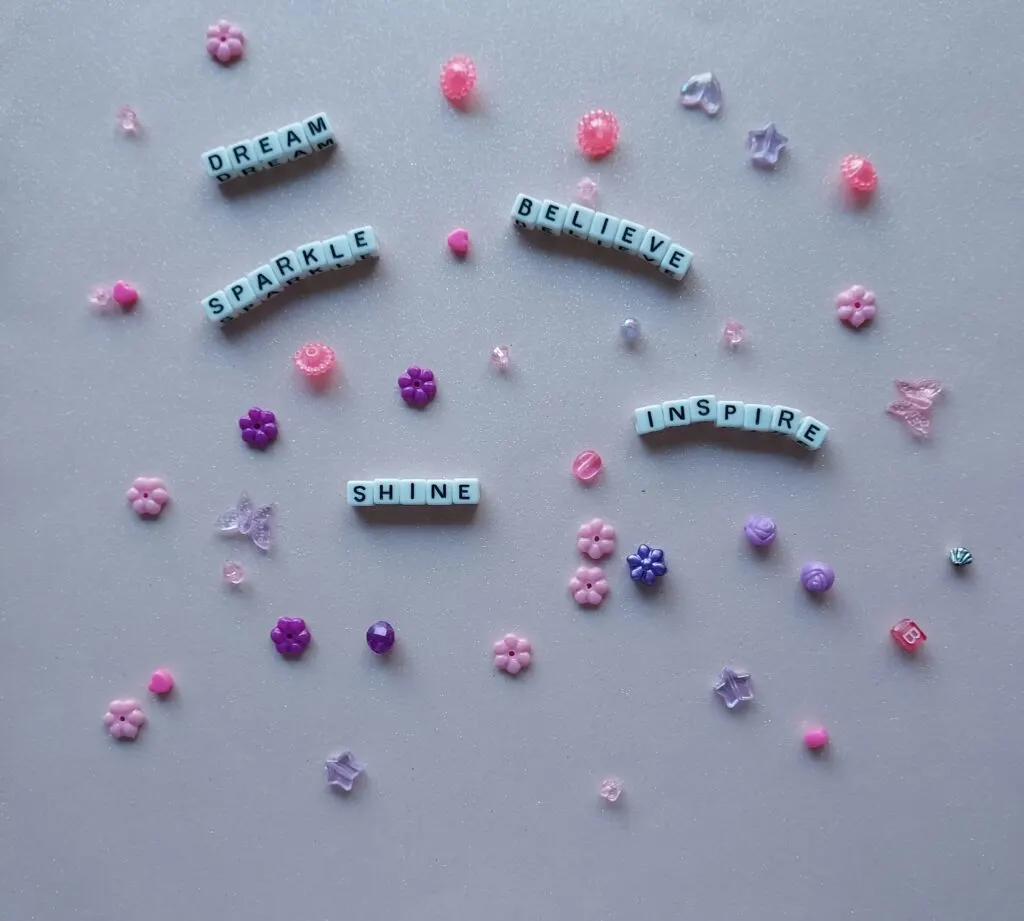 A Barbie Friendship Bracelet is not complete without a special word or design that represents your bond.
Here are 75 creative ideas to inspire you:
BFF
Love
Sisters
Dream
Sparkle
Magic
Smile
Brave
Joy
Believe
Adventure
Sweet
Shine
Besties
Peace
Imagine
Kindness
Laugh
Happy
Forever
Friendship
Harmony
Hope
Courage
Dreamer
Radiate
Unique
Free
Awesome
Inspire
Confident
Generous
Cherish
Be You
Strong
Grateful
Empower
Dream Big
Best Friends
Trust
BFFs
Bold
Unity
Thankful
Positive
BFFs Forever
Barbie ❤️ Girl
C'mon On Barbie
Let's Go Party
Be Kind
Be Happy
Chase Joy
Love More
Be The Light
Never Quit
Give More
It's Fantastic
Barbie Movie Quotes from The Barbie Movie
I Am Enough
I Am Kenough
Hi Ken
Hi Barbie
Kenergy
Beach Barbie
Barbie Vibes
Barbieverse
Mojo Dojo Casa House
Malibu
Allan
She's Everything
He's Just Ken
Barbie Girl
In A Barbie World
Live Your Dream
Girl Power
U Can B Anything
Tips for Strengthening Your Bond Through Barbie Friendship Bracelets
Barbie friendship bracelets serve a greater purpose than mere fashion accessories; they act as a symbol of the bond you share with your companions.
Here are some suggestions:
Personalize Each Bracelet
Make time to choose phrases and beads that bear special significance for both of you. This personalized approach will infuse the bracelets with deeper meaning.
Once the bracelets are crafted, exchange them with your friends as a representation of your enduring friendship.
This act of giving and receiving will intensify your connection and establish enduring memories.
Adorn your Barbie Friendship Bracelet daily to serve as a constant reminder of the unique link you share with your friends. This simple gesture will bridge the gap even when distance separates you.
Make matching sets of bracelets for your entire circle of friends. This way, you can all have a visible memento of your companionship, wearing them as a unified emblem.
Barbie friendship bracelets can mark shared experiences or birthdays. Think up distinct patterns or affix charms to signify these special occasions.
Variations and Customization Options for Barbie Friendship Bracelets
Although the timeless braided Barbie Friendship Bracelet endures, there are numerous methods to individualize and inject your distinctive flair to make it genuinely unparalleled:
Fasten petite charms to your bracelets that encapsulate mutual interests or cherished memories. This addition will infuse an extra layer of personalization.
Instead of braiding, enwrap the embroidery floss around a central strand, such as a leather cord or metallic chain. This will create a distinct texture and appearance.
Delve into the realm of macramé and devise intricate designs through knotting. This technique introduces depth and intricacy to your bracelets.
Integrate beads throughout the entire bracelet, transcending the confines of the braid. Experiment with diverse bead sizes, shapes, and hues for a striking impact.
Final Thoughts About Barbie Friendship Bracelets
Barbie Friendship Bracelets encompass more than their vibrant aesthetic; they encapsulate the exceptional connection we share with our comrades.
As you embark on the odyssey of crafting these bracelets, bear in mind that the journey itself is as valuable as the final creation.
By means of creativity and craftsmanship, you can reinforce your bond and forge enduring memories with your friends.
Therefore, assemble your materials, follow the stepwise guide, and allow your imagination to soar as you conceive distinct Barbie Friendship Bracelets that will bolster your connection and elicit happiness for both you and your companions.
RELATED READING: