I've found some of the coolest subscription boxes for tween girls!
I don't believe you can go wrong with one of these. Don't think they're only for tweens because any teenage girl would enjoy one of these too.
PURA VIDA
If your girl loves jewelry, shop Pura Vida for rings, necklaces, bracelets, and charms. Seriously adorable designs for all ages and styles.
CHARM WITH ME CLUB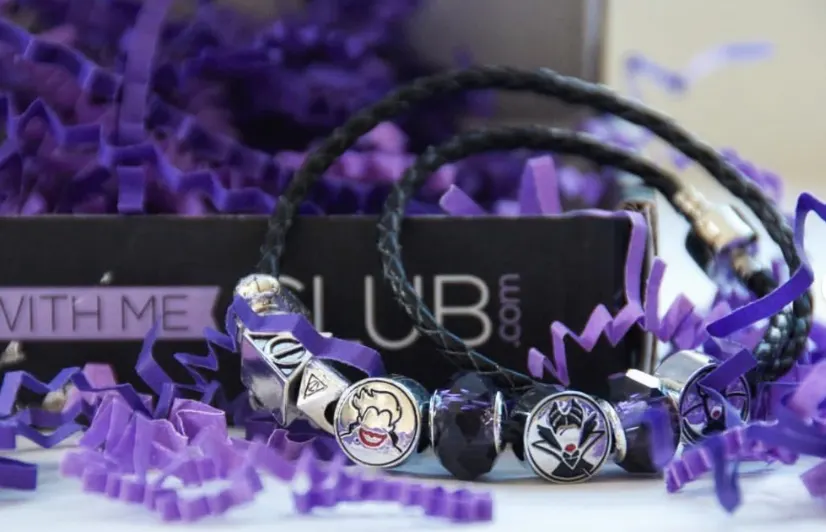 Charm With Me Club is a curated subscription box filled with fandom charms. Upon signing up you receive a gifted starter bracelet including a few geeky charms to begin curating your own unique look. Subscribe today and start building your nerdy charm collection!
MUSE KITS
Art lovers rejoice!
This art subscription box is a fun gift for artists of all ages.
You can start receiving carefully curated art supplies today!
Learn new techniques to help you grow as an artist.
Explore new art mediums paired with all the required accessories and step-by-step instructions.
Use your art subscription box goodies and post your completed project for a chance to be a monthly winner!
6+ FULL-SIZED art supplies.
A unique project in 6 simple steps.
Tutorials created by your favorite YouTube Artists!
Earn rewards by sharing creations on social media and reviewing products.
CHIC & UNIQUE
Each month CHIC & UNIQUE sends tween and teen girls a Fun Pack filled with stylish and trendy items built around a specific theme.
8-10 items in each Fun Pack are made up of school supplies, fashion accessories, stickers, and other fun surprises.
SHARK WEEK SURVIVAL KIT
A subscription box that merges menstrual care and fun!
This subscription box is AMAAAZING! Shark Week Survival Kit is filled with holistic PMS care, snacks, healing teas, and pampering products. Their pads and tampons are organic and they prioritize sourcing their box items from small and female-owned businesses.
organic pads and tampons
essential oils and/or essential oil-infused products
Chocolate every month!
healing tea blends
Customize according to your needs…7 different kits beginning with Little Shark.
It's everything a girl could want in a self-care box, delivered to your door.
Read this if you'd rather put together your own comfort care kit for periods.
SOCK PANDA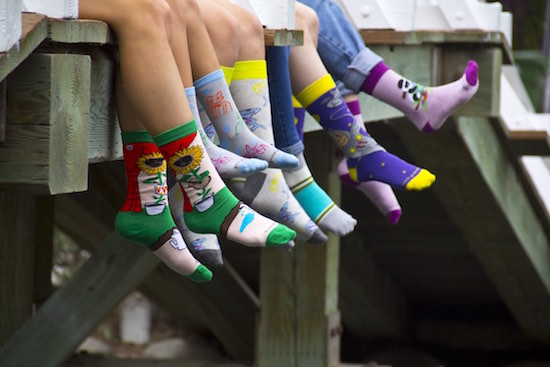 Fun socks!
Sock Panda creates socks with colorful designs that are made of high-quality materials, usually 85% Peruvian cotton.
Some are bright and colorful, some are more subtle.
All of them have patterns or graphics that will get compliments.
You will receive different designs every month.
It's a surprise every month.
The Sock Panda picks the best designs and makes sure that you don't receive the same pair twice.
With every sock purchased, they give a pair to those in need.
As of 2022, the company has donated nearly 143,000 socks to homeless shelters, low-income senior centers, hospitals, and underprivileged classrooms throughout the country.
Sock Panda Subscriptions are available for toddlers, tweens, women, and men.
SPORTS BOX
Do you have a sporty tween girl?
Get sports fun & training delivered monthly in a box from Sports Box!
Baseball, softball, basketball, hockey, football & soccer boxes are customized for kids of all ages.
Boy and girl options as well as one-time gift boxes.
ESCAPE THE CRATE
This subscription is seriously so cool!
I really want one.
Your subscription box adventure awaits!
Now you can bring all of the fun of an escape room into your own home…with a different time-traveling adventure delivered every OTHER month.
Work with your friends to solve riddles and conquer puzzles.
A 1-hour long game for family game night
Items include ciphers, letters, sleuthing tools, puzzles, and more!
Ships bimonthly
Internet is required to play. Enter codes online to check if your guess is correct!
Final Thoughts on Subscription Boxes For Tween Girls
For a huge selection of subscription boxes for tweens and teens head over here!
Have you tried any of these subscription boxes for tween girls or a different one not listed here? Comment below!
Have something different in mind when it comes to presents?
More Gift Ideas for Tween Girls
RELATED