Looking for a fun way to get your teenagers moving and out in the fresh air?
Big kids still love games too.
An outdoor scavenger hunt for teens is a perfect solution! This activity provides a physical and mental challenge while also teaching teamwork and problem-solving skills.
If you are looking for something a bit more challenging, try including items that require teamwork to obtain. Another option is to give each team its own list of items and have them race to find them all first.
No outdoor scavenger hunt for teens would be complete without a few physical challenges. One idea is to include a section of the hunt that can only be completed by crawling. This could be through a small tunnel or over a series of obstacles. Other outdoor scavenger hunt ideas for physical challenges include a timed sprint or an obstacle course.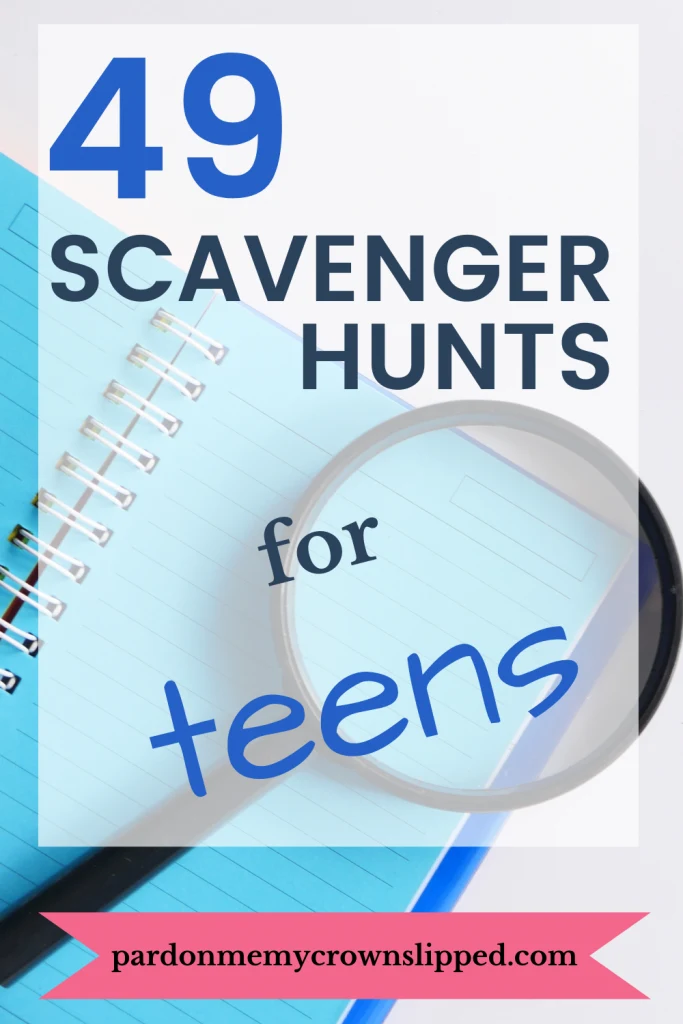 This post contains affiliate links. I will earn a commission at no additional charge to you if you make a purchase using my links. Click here to see my full disclosure policy.
How to Create a Scavenger Hunt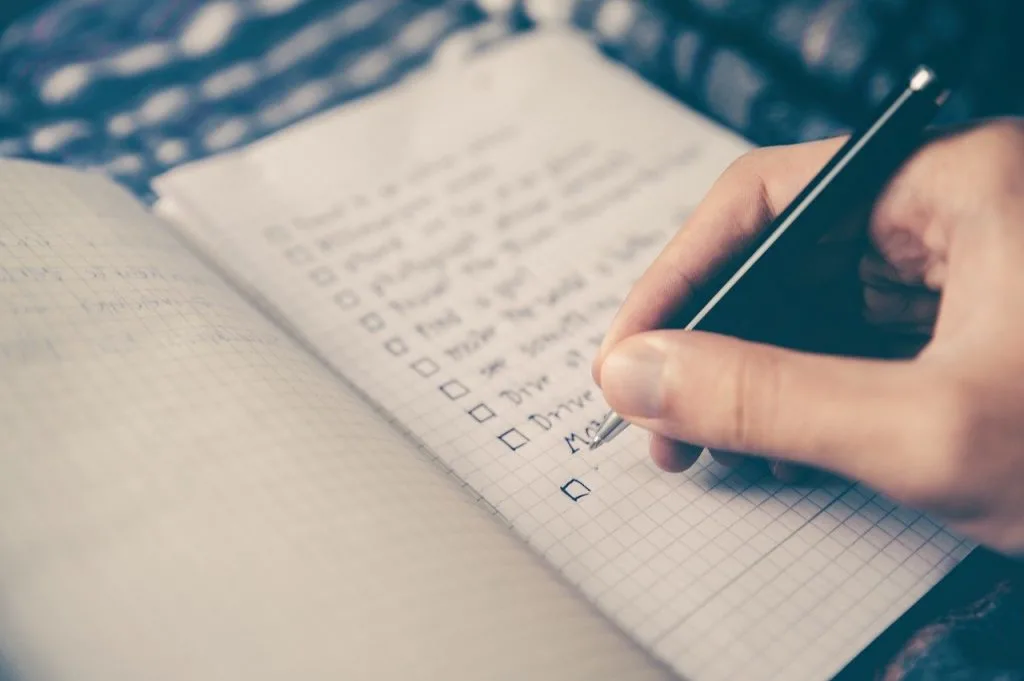 There are many ideas listed below for different types of scavenger hunts. Simple lists for young kids are relatively easy. However, creating an outdoor scavenger hunt for teens takes quite a bit more creativity.
Never fear, I can help!
Goose Chase: This app is available for both Android and iPhone. Simply follow the steps to create your game. Add your own missions or ideas from the app. Invite players. Play the game and track everyone in real-time. Up to 3 individuals or 3 teams can play for free. Visit Goose Chase
Let's Roam: This app explores over 400 cities worldwide. Purchase tickets one time or enjoy a season pass. Scavenger hunt clues and challenges are all part of the app. Available for Android or iPhone. Visit Let's Roam.
Etsy: Etsy is a fabulous place to purchase preprinted scavenger hunts.
RiddleMe: From setting up the event, creating invitations, creating the activities and even printing thank you cards, Riddle Me brings you through the whole scavenger party process.
Simply enter the details for your event such as, how many guests, the average age, a theme, and a few other details. The site does the rest, including a printable list of items, clues, or challenges. Use your own clues or choose preset ones. With over 7000 scavenger hunt riddles, you can use the site again and again. See their great demo video here.
Make it a Fun Photo Scavenger Hunt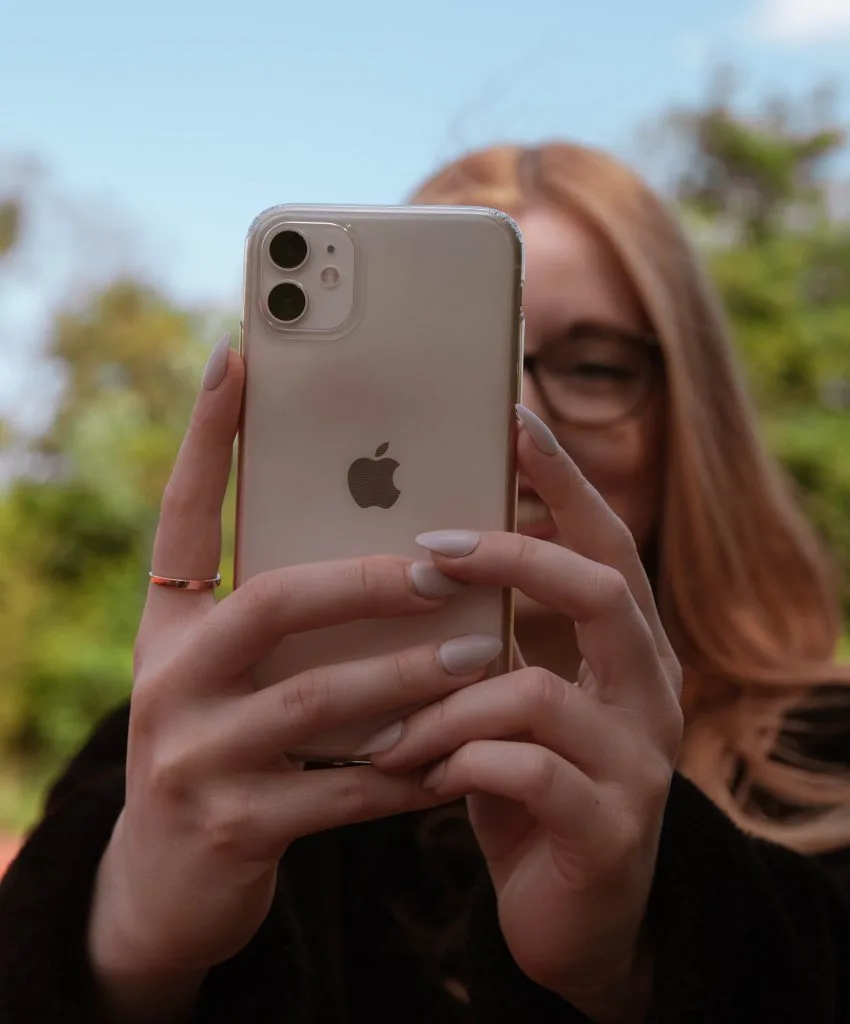 Some of the photo scavenger hunt ideas listed below involve challenges or finding items that can't be collected. Add to the fun by requiring photos of the items as proof. Photos can be taken with their cell phones and shown once the list is complete or they can send it via text to get the next clue.
Selfie Scavenger Hunt: This outdoor scavenger hunt for teens can be done alone or in groups. The goal is to take a selfie with as many items on the list as possible. To make it more challenging, you can set a time limit or add specific instructions, such as "no hands allowed."
Video Scavenger Hunt: Create a video clue to help teens find the items they need to search for or have them make a video of the person, place, or item they found.
Make it an even bigger challenge by having a set time in the end for each team or player to create a mini-movie of all their finds or challenges.
Snapchat Scavenger Hunt: This is the same idea but has players or teams send a snap each time they find or complete an item or post a video before receiving the next clue.
Right In Your Own Backyard Scavenger Hunt
These scavenger hunts are perfect neighborhood scavenger hunt ideas for tweens and young teens that you don't want heading off around town.
Stargazing Scavenger Hunt: There's a lot to see up in the sky if you just look. Find constellations, watch meteor showers, spot planets, or even wonder at the Northern Lights. You can find maps of the sky or cosmic events to create your own or print this one. Great choice for camping.
Sky Map is a hand-held planetarium for your Android device. Use it to identify stars, planets, nebulae and more in real time. Also on Google Play or for iPhone try Sky Tracker.
Nature Scavenger Hunt: Create clues or riddles to make it harder for older kids than just listing items to find. Add physical challenges like climbing or crawling through obstacles to add to the fun.
Treasure Hunt: Rather than collect items, solve clues to bring you to the next one and eventually find the treasure – buried or not. If you don't want to create one yourself, you can find geocache treasure locations by checking out this site.
Glow in the Dark Scavenger Hunt: Players must find the items you've painted with glow-in-the-dark paint. Perfect for night parties. See more glow-in-the-dark ideas here.
Flashlight Scavenger Hunt: Try this nighttime version for tweens and teens.
On the Go Outdoor Scavenger Hunts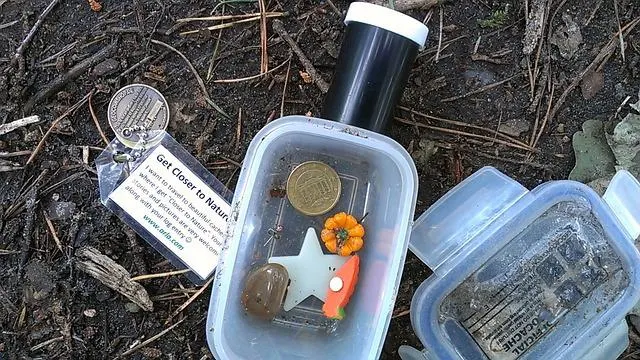 Older kids who are beginning to drive might like scavenger hunts that take them around town. In larger cities, public transportation can add an element to make these hunts more challenging.
Geocache Scavenger Hunt: Geocaching is the world's largest treasure hunt. There are more than three million geocaches hidden all around the world in parks, trails, and urban areas. Play along using the app or other GPS device. Want to try? Find one here.
Complete the Challenge Scavenger Hunt: Create challenges that involve different people places or things and take videos or photos for proof.
For example: Do the chicken dance outside KFC. Do random acts of kindness. Do cartwheels across the yard. Make a basket from the free throw line.
Fun with Math Scavenger Hunt: Create math problems using places and things around the neighborhood or city.
Example: How many houses are on the street minus how many have a red door, plus how many trees are in the Smith's yard.
Do You Hear What I Hear Scavenger Hunt: Locate and record all sorts of sounds around the city. To avoid sounds being downloaded rather than actually found, have players use video to record. Examples could be, sirens, bouncing a basketball, someone yelling, or a horn beeping.
Road Trip Scavenger Hunt: Keep younger kids and even teens entertained on the road with a list of things to find.
Location Specific Scavenger Hunts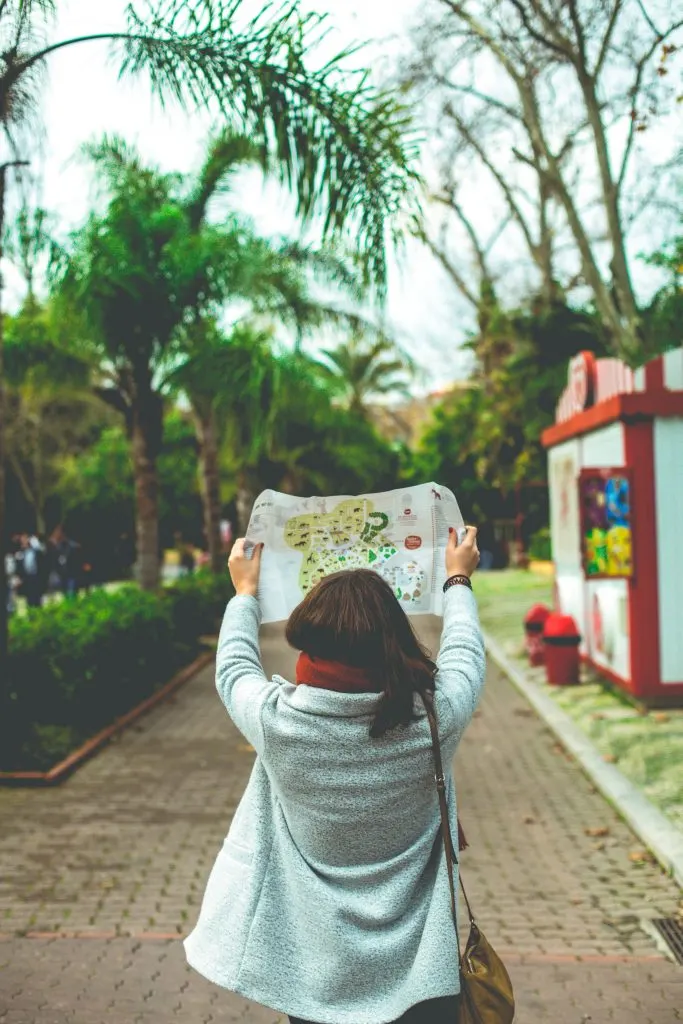 Make the most of an outing or plan one on purpose to try one of these fun scavenger hunt ideas.
Mall Scavenger Hunt: This type of scavenger hunt could include challenges like fashion selfies and frugal finds, or a series of clues leading to a prize at the end.
Amusement Park Scavenger Hunt: Play games, ride the rides, answer trivia questions, or complete challenges.
Museum Scavenger Hunt: This is a good scavenger hunt for field trips or homeschool adventures. A fun way of learning about history, science or art. Taking selfies that mimic artworks or displays* can be so much fun.
*Just be sure to know that the group of kids is responsible enough to follow appropriate behavior around valuable artifacts, especially in regards to staying behind ropes and taking photos.
Zoo or Aquarium Scavenger Hunt: Use clues about marine and animal life to make the most of your visit.
College Tour Scavenger Hunt: Great way for older teens who are beginning to check out colleges. Learn your way around campus, learn the history of the school, and find out what fun activities will capture your attention.
Vacation Scavenger Hunt: This is a great way to explore your vacation location. Want one done for you? Let's Roam, is an app that features over 400 cities world wide. Pay for a "ticket" and they provide the clues. Check out Let's Roam, here.
Cemetery Scavenger Hunt: This is a great history project as long as the utmost respect is observed. It's perfect for small historical gravesites. Create a list of clues ahead of time such as finding the oldest tombstone, finding a marker for a baby, and finding a stone with an angel. Doing gravestone rubbing is a fun way to share your findings.
Beach Scavenger Hunt: Find items at the shore, on the boardwalk, or create challenges by the waves. Safely of course.
Camping Scavenger Hunt: Create clues or riddles for this nature hunt. Photos are perfect for this one so you can be sure to leave nature as you found it.
Indoor Scavenger Hunt
As much as we'd love to have our plans always work out, sometimes mother nature has other ideas. If your outdoor scavenger hunt plan doesn't happen or you just want to plan one inside anyway, try one of these great scavenger hunts for teens.
Around the House Scavenger Hunt: Create clues to find items or do challenges around the house.
My Favorite Things Scavenger Hunt: Party guests solve clues to then search for the guest of honors favorite things. Can also be done with guests' items if they've brought a bag to have a sleepover. This also works with the zoom scavenger hunt, for example, show your favorite stuffed animal or book.
Virtual Scavenger Hunt: Stuck home? Play an online scavenger hunt. Try this virtual scavenger hunt escape room adventure.
Magazine Scavenger Hunt: Use old magazines to search for items. Players can cut them out. Use trivia clues about celebrities, fashion, beauty, sports, and more.
Zoom Scavenger Hunt: Guests play from home to participate in a scavenger hunt around their own house to show items on camera once they've been found. Set a timer for everyone to be back in their seat.
Netflix Binge Scavenger Hunt: Make it a game while watching teen favorites or create clues about characters, plots, scenes, or actors where players have to figure out which show it belongs to.
Funny Video/Meme Scavenger Hunt: Make a list of certain videos or memes to find like, find a funny dog video, or find a funny meme about going to school.
Family Photo Scavenger Hunt:
Walk down memory lane by using clues about your family. Create clues about parties, vacations, or family members and locate photos on phones or even search through boxes of pictures or photo albums. Fun for the entire family.
Special Occasion and Holiday Scavenger Hunts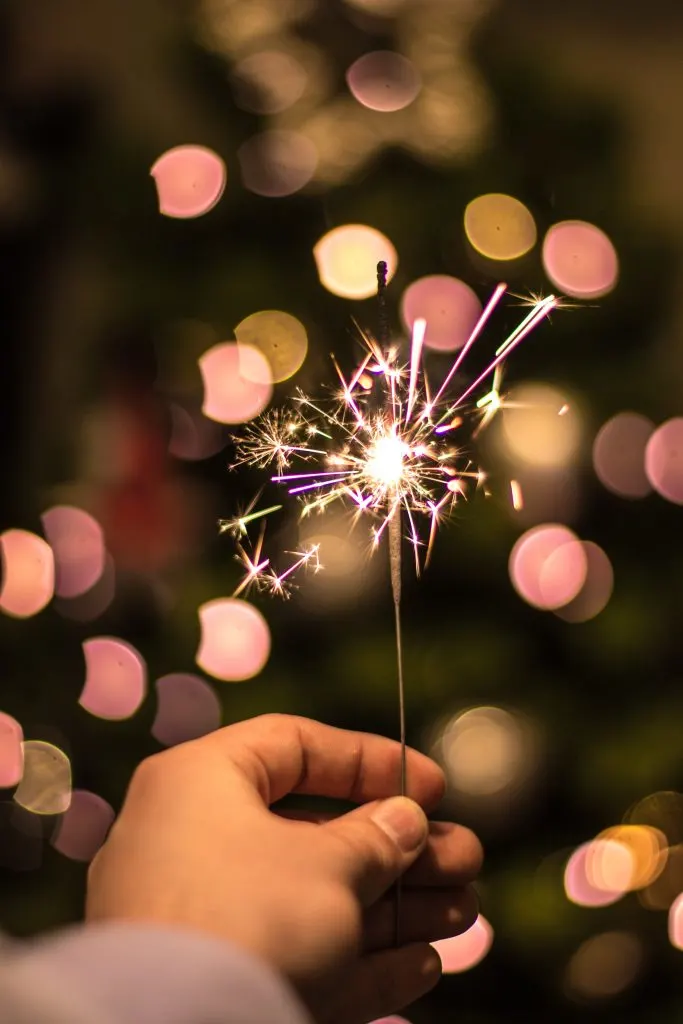 Keep kids of all ages entertained when you get together for the holidays. Match it to the occasion to add to the fun.
Birthday Party Scavenger Hunts
Know the Birthday Girl or Boy Scavenger Hunt: Create a list of clues using facts about the birthday girl or boy.
Find Your Gift Scavenger Hunt: Create a list of clues so the birthday boy or girl can search for their gift.
Graduation Scavenger Hunt: Make your own or try this free printable scavenger hunt from Britni at playpartyplan.
Family Reunion Scavenger Hunt: Create clues or riddles about different family members like, I am the oldest family member, this family member is a (insert profession), this person traveled the farthest to be here. Great get to know you better activity for all different ages.
New Year's Scavenger Hunt: Ring in the New Year with this free printable sheet from Britni at playpartyplan.
Valentine's Day Scavenger Hunt: Create clues using famous love songs.
St Patrick's Day Scavenger Hunt: Is the gold at the end of the rainbow? Try this St. Paddy's Day treasure hunt.
Easter Scavenger Hunt: Hippity hop down the bunny trail following these clues.
4th of July Scavenger Hunt: Celebrate the birth of our country with this list of items.
Halloween Scavenger Hunt: Find types of costumes or decorations like, find a vampire or spooky house. Or use this free printable list from Heidi at Happiness Is Homemade
Thanksgiving Scavenger Hunt: How about an I am grateful for… scavenger hunt? Perfect for this holiday and everyone can come back with photos of different things.
Christmas Scavenger Hunt: Make it a drive around to look at lights and decorations. See how many different types of things can be found. This is a great time for younger children too.
More Scavenger Hunt Ideas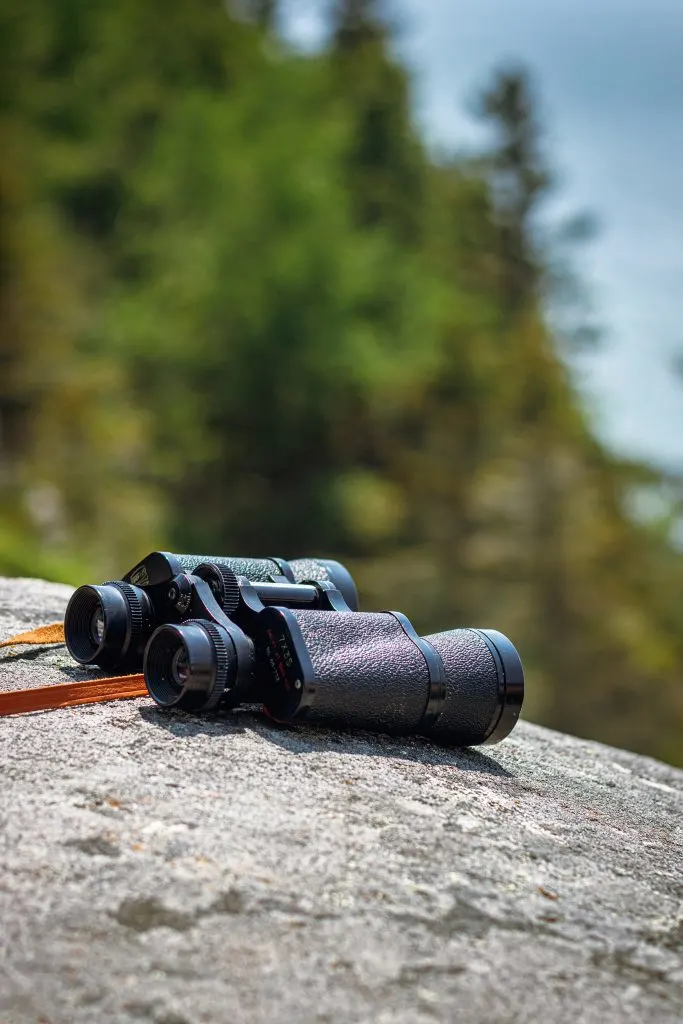 A to Z Scavenger Hunt: Rather than a scavenger hunt list, have players look for something to represent each letter of the alphabet.
Ghost Tour Scavenger Hunt: Explore haunted places and complete spooky challenges. Check out these spine-chilling scavenger hunts to see if there's one near you.
Theme Party Scavenger Hunt: Pair this type of scavenger hunt with your party theme. It could be video games, a decade party, like the 80s, or perhaps a Hawaiian luau party.
Try one of these themes:
Finally, don't forget to add some fun elements to your outdoor scavenger hunt for teens! This could be anything from adding a prize for the winning team to making up silly challenges that must be completed along the way. With a few creative ideas, you are sure to create an outdoor scavenger hunt that your teens will love.
Have you ever been on an outdoor scavenger hunt?
What was your favorite part? We would love to hear about your experiences in the comments.
For more party games try: