Every birthday is special but there's something to be said for the sweet 16th birthday. So let's mark the occasion with something fitting.
This post contains affiliate links. I will earn a commission at no additional charge to you if you make a purchase using my links. Click here to see my full disclosure policy.
Planning for a Sweet 16
To ensure a seamless planning process, consider factors such as the birthday person's preferences, venue, and budget.
Incorporating DIY elements and coordinating decorations, cakes, and entertainment around the chosen theme will make the Sweet 16 party a memorable event for the birthday star and their guests.
Fancy Sweet 16 Party Ideas
Nearly an adult though not quite really, a sophisticated party might be just the thing.
1. Euphoria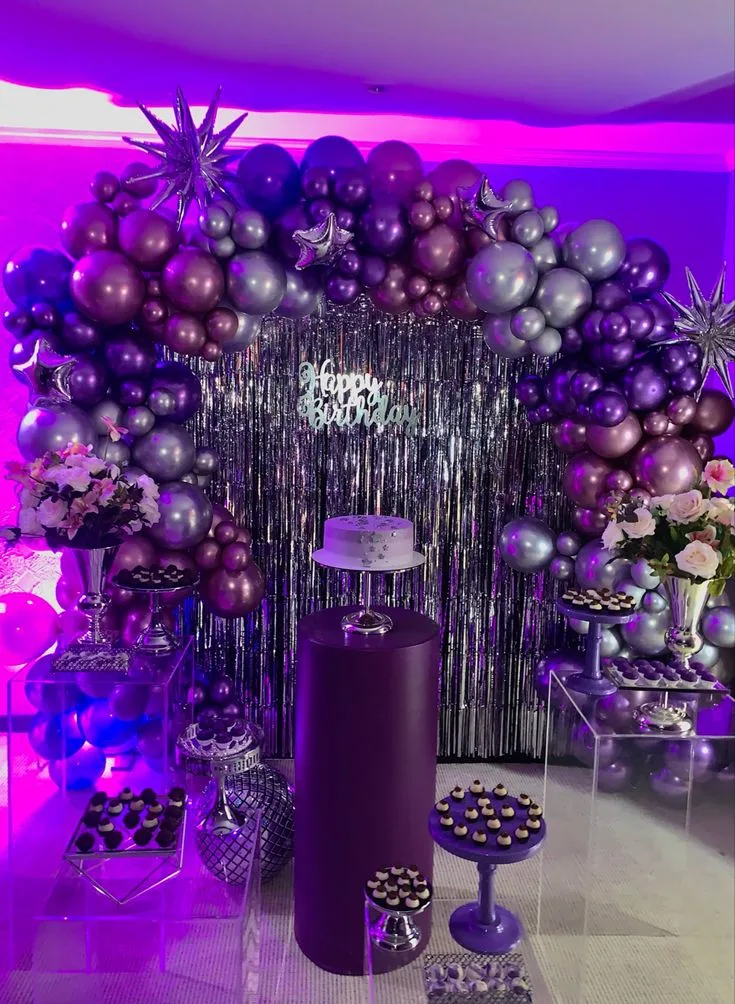 This theme is based on the hit TV show Euphoria. While it does have a mature rating, this is a very popular show and party theme with high schoolers since the main characters are teenagers.
Purple, pink, and blue in metallic or glow-in-the-dark shades fit the aesthetics of this 90s party theme. Bright colors, bright clothing, and even bright makeup. Stars, disco balls, and lots of balloons will bring this theme home.
2. Barbie
Despite being mentioned on my other party lists, I can't miss having Barbie on this list as well. In fact, I have a few posts dedicated to Barbie party ideas, costumes, and cakes, which you can read here:
3. Taylor Swift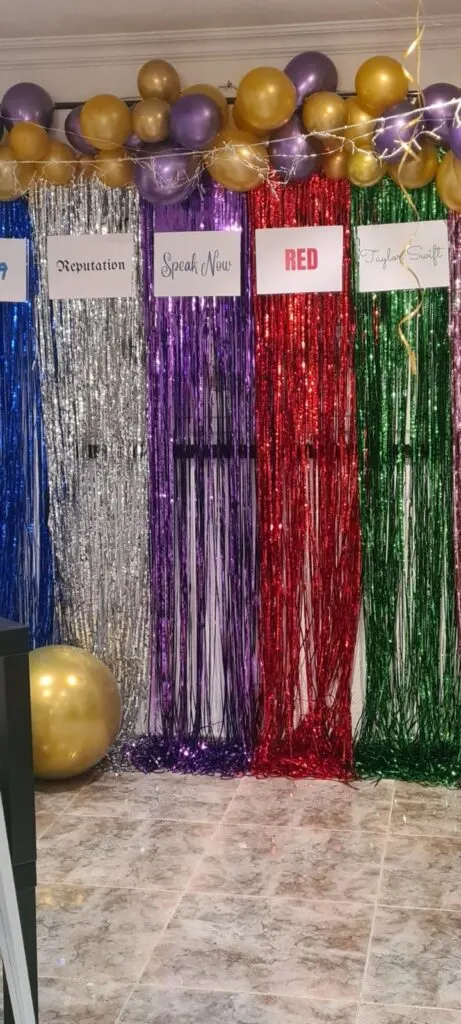 Taylor Swift is having, well, an era. Parties with this pop star theme are also a hit this year, read ideas for your version of a Swiftie party here:
4. Paris Theme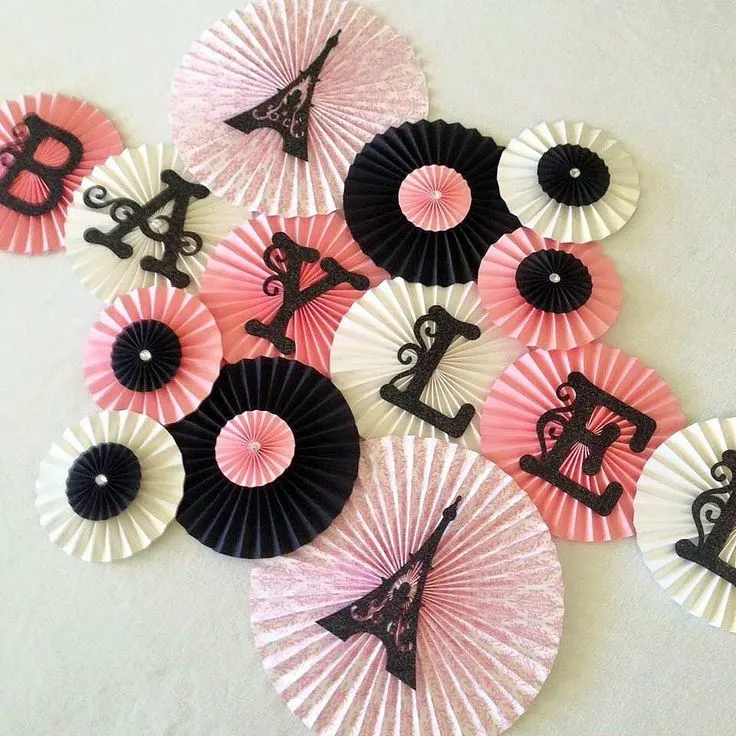 This theme has been around for a few years but is still popular. With Season 4 of Emily in Paris confirmed, it's sure to have a resurgence for birthday parties and Emily in Paris watch parties. Pale pink and black are used in stripes or polka dots are the typical colors.
Twinkle lights, the Arc de Triomphe, and the Eiffel Tower denote this theme. Many options can be incorporated: Channel/fashion, outdoor flower vendor, patisserie (bakery), poodles, or perhaps even hot air balloon decor. Perfume testing or artist stations could be entertaining.
A Day in Paris or a Night In Paris could showcase this theme with two very different looks.
31 Pink Cakes: A Visual Delight of Sweet Creations
5. Bridgerton Themed Party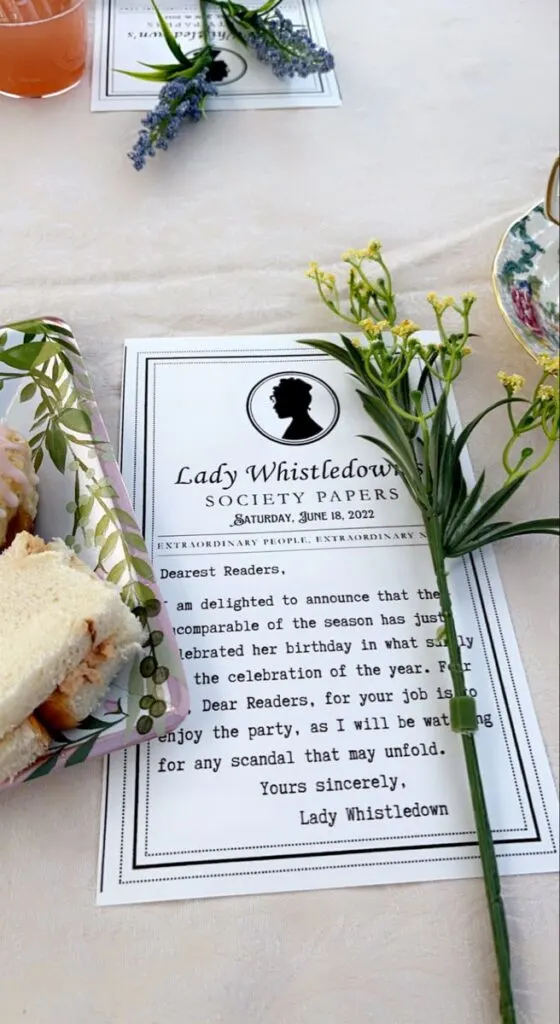 Netflix smash series Bridgerton has fans excited for Season 3. In the meantime, this theme could be done as a garden party, a tea party, an elegant dinner party, or even a masquerade ball.
The birthday girl would love to be recognized by London's high society as the "diamond of the season". This theme highlights the 1800s Regency period.
The series has done an amazing job of taking current music and crafting it to fit the style of the 1800's. Playlists can be found on Youtube and Spotify.
6. 1920's Great Gatsby Themed Party
Step into the roaring twenties and transport your guests to a world of glitz and glamour with a Great Gatsby-themed party. Decked out in lavish Art Deco decor, guests can relive the magic of the Jazz Age, adorned in flapper dresses and dapper suits, making it an evening of opulence and decadence.
7. Breakfast At Tiffany's Party
Another stylish party for young ladies is Breakfast At Tiffany's. Channel your inner Audrey Hepburn as Holly Go Lightly, and be the next "Manhattan It Girl", with this classy movie-inspired sweet sixteen party.
"Life is a party, dress like it.

Audrey Hepburn
8. Arabian Nights Theme Party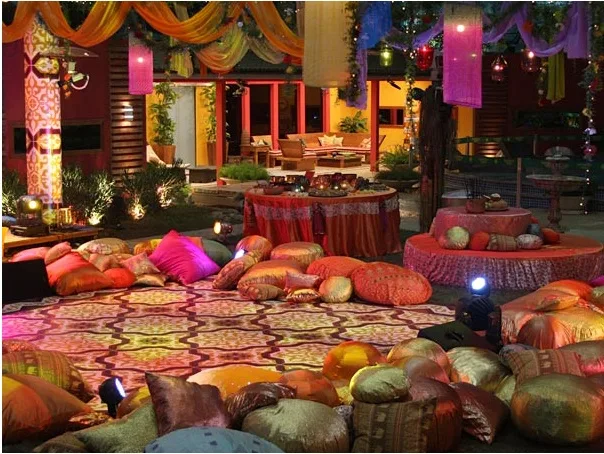 This combo of grand yet casual blends together rich textures and colors with a relaxing atmosphere.Lots of pillows, dazzling jeweled accents, and the thrilling idea of flying carpets make any girl's wishes come true. Dress the part and have a bit of fun learning to belly dance.
9. Toga Party
Ancient Greece and Rome influence this fun theme. While this party can be recognized as a crazy "animal party", it doesn't have to be. It can be cultured and refined or fun and wild. Toga costumes, lots of food, and of course some Ancient Olympic-style games make this a a popular party theme.
Gold, greenery, and grapes are complimentary to this party. Similar themes include mythology, Percy Jackson, Mount Olympus, and My Big Fat Greek Wedding.
Your Ultimate Guide to Hosting a Toga Party That Will Leave Your Guests in Awe
10. I Love New York Party
This could be a dressy or casual party. Graffiti art, famous landmarks, and foods like New York Cheesecake and deli foods make this type of party come alive.
Use The Statue of Liberty, the Empire State Building, Times Square, Central Park, and Broadway as inspiration for decorations. Think street vendors, food trucks or an art gallery feel, it just depends on your imagination. There's always Friends for more decorating ideas.
Casual Sweet 16 Party Ideas
Maybe a more casual event is just what the birthday girl wants.
Discover effortless elegance with these casual Sweet 16 party ideas, perfect for a laid-back and memorable celebration. Embrace a relaxed atmosphere while still adding a touch of sophistication with creative DIY decorations and cozy settings. From intimate backyard gatherings to casual chic indoor soirées, explore inspiration that strikes the perfect balance between fun and relaxed elegance for the ultimate Sweet 16 event.
11. Favorite Things
This party idea is taken from Oprah's Favorite Things lists and episodes.
Favorite Things Party Ideas:
The birthday girl chooses a bunch of her favorite things to give as favors to her guests.
Games could be played to guess the guest of honor's favorite things.
Each guest brings enough of their favorite thing for each guest to get one
12. Western Themed Party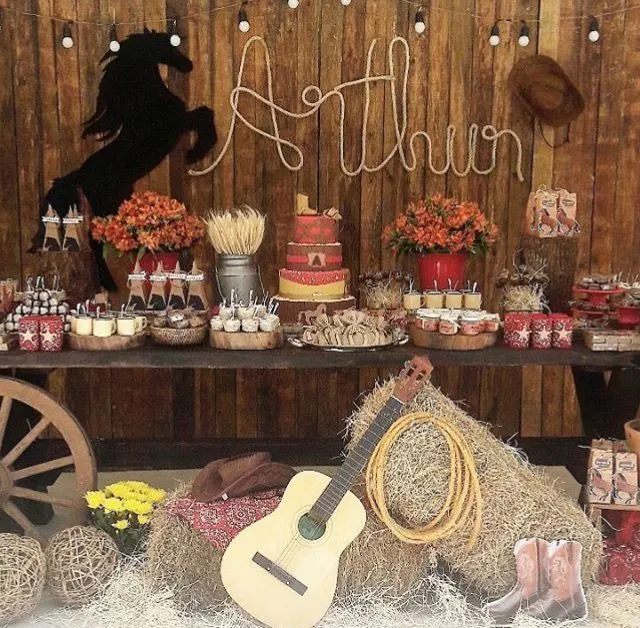 This type of party could go in a few directions. Horse and barn type theme complete with haybales and line dancing or more southwestern using a cactus and desert theme.
13. Space Cowgirl
This new twist on a western cowgirl theme is a space cowgirl party. It takes all the elements of a western party like cowboy hats and cowboy boots but incorporates a lot of sparkles and glitter. Oh, and aliens. While it's trending for bachelorette parties, teen girls love it too.
14. Clothes Swap Party
For a birthday girl who loves all things fashion, a clothes swap is a fun party theme. Have each guest bring items from their closet they no longer want.
Use a clothing rack to set up a "store", a changing room, and of course plenty of mirrors. Someone could act as a dressing room attendant/fashion advisor.
For entertainment, have a fashion show runway complete with music and someone taking photos. Each guest gets to go home with some "new" clothes.
Guess whose closet this came from, could be a fun party game.
15. Road Trip Getaway
As kids get older we start realizing the window of opportunity to take vacations with them is closing. Plan a road trip, even if it's just overnight to a local hotel in a larger city. Order room service, go to the spa, or out on the town. Sleep in or find fun places to go and explore.
This could be just the birthday girl and a parent, it could include a few friends or a fun time for the whole family. A getaway doesn't have to cost a fortune, and depending on how much might be spent on a party, this option might just cost the same or even less.
16. Sweets for the Sweet 16
Sweets of all kinds are the main focus of this party. Glass jars filled with candy, chocolate fountain, ice cream sundae bar, or donuts could all fit this theme.
For Ice Cream Sundae party ideas – 7+ Easy Party Ideas for Tween Boys
Find ideas for hosting a donut party and a cupcake wars party: 9 Fantastic Birthday Party Themes for Tween Girls She'll Love
More 16th Birthday Party Ideas
I've written several party posts. Some were written with boys, girls, or certain age groups in mind. However, they are all great for inspiration to tweak a bit for the right group.
Party Themes
Other Party Ideas
Party Planning Help
Gifts For Girls
Final Thoughts on Creating The Best Sweet 16 Party
In conclusion, selecting the perfect theme for a Sweet 16 party sets the stage for an unforgettable celebration. With a myriad of options ranging from glamorous Hollywood to enchanting masquerades, there's a theme to suit every taste and style.
To ensure a seamless planning process, consider factors such as the birthday person's preferences, venue, and budget.
Incorporating DIY elements and coordinating decorations, cakes, and entertainment around the chosen theme will make the Sweet 16 party a memorable event for the birthday star and their guests.
Embrace creativity and let the theme reflect the unique personality of the guest of honor. With these tips in mind, you're on your way to hosting an extraordinary Sweet 16 bash that will be talked about for years to come!
I hope you enjoyed this list of sweet 16 party ideas. Which one is your favorite? Let me know in the comments.