It may be the end of the Eras Tour, but it's certainly not the end of Taylor Swift's era.
Maybe you were The Lucky One and got to go to a concert and sport one of these 'fits, maybe not. I Would've Could've Should've. Wow, That's When it would have been The Best Day.
I Mean, either way here's your chance to dress up as Taylor. Swifties everywhere will love these Taylor Swift Halloween costumes.
While Taylor's style is unmatched, any of these costume ideas could also be done with a Halloween twist – a Taylor Swift zombie, a vampire version of Taylor Swift, or any other way to incorporate the holiday.
Hopefully after reading this, you're no longer a Blank Space of ideas.
Whether The 1 costume Style for you is to wear Seven different Shiny things or be A Cowboy Like Me, perhaps you'll get Enchanted with one of Mine.
In your Wildest Dreams – I Wish You Would find Happiness and your version of the best Taylor Swift Halloween costume.
If not, Don't Blame Me because that would be Sad Beautiful Tragic. Though you could always Change, and go as Superman, it's your Reputation.
This is your chance, hopefully not The Last Time to be Fearless and enjoy the Wonderland of Halloween by Starlight.
Never Grow Up but I Wish You Would Stay Stay Stay out of Trouble.
If after Midnight, you find yourself stuck in a Labyrinth or in a Haunted place and know All Too Well the Folklore.
I know it's Treacherous but remember to Breathe get Out of the Woods, get away, Run from The Lakes. Try to Calm Down, and get to Holy Ground. I Know Places you could hide. Jump Then Fall into your Getaway Car.
Tolerate It, it's probably only a Hoax, just something Tied Together with Invisible Strings. So Shake It Off and Begin Again and wait for Daylight with your Eyes Open.
So It Goes and Soon You'll Get Better and be Safe and Sound. And all that time you'll realize you Should've Said No.
Then again, If This Was a Movie it would be Beautiful Ghosts. Perhaps it's Betty, Carolina, Dorathea, Marjorie, or even Dear John. Maybe it's even Crazier a Mad Woman and The Man are Tied Together With A Smile.
I don't want to Live Forever but it would be sad if they suffered a Death by A Thousand Cuts or if an Electric Touch made Sparks Fly and caused their End Game.
Or Karma caused a Glitch and they are stuck on The Outside in a Timeless loop for Evermore and now they don't have Closure.
Well, Long Story Short, The Moment I Knew, that this, my Mastermind, is Sweeter Than Fiction so 'Tis The Damn Season
This post contains affiliate links. I will earn a commission at no additional charge to you if you make a purchase using my links. Click here to see my full disclosure policy.
Taylor Swift Costume from Eras Tour
Choose one of the looks spotted during her Eras Tour and of course, her 22 music video.
Fearless Tour Taylor Swift Costume
Be inspired by one of Taylor's gold outfits during her Fearless Tour.
All that glitters is not gold. Perhaps you're a Swiftie with a preference for silver.
Speak Now Tour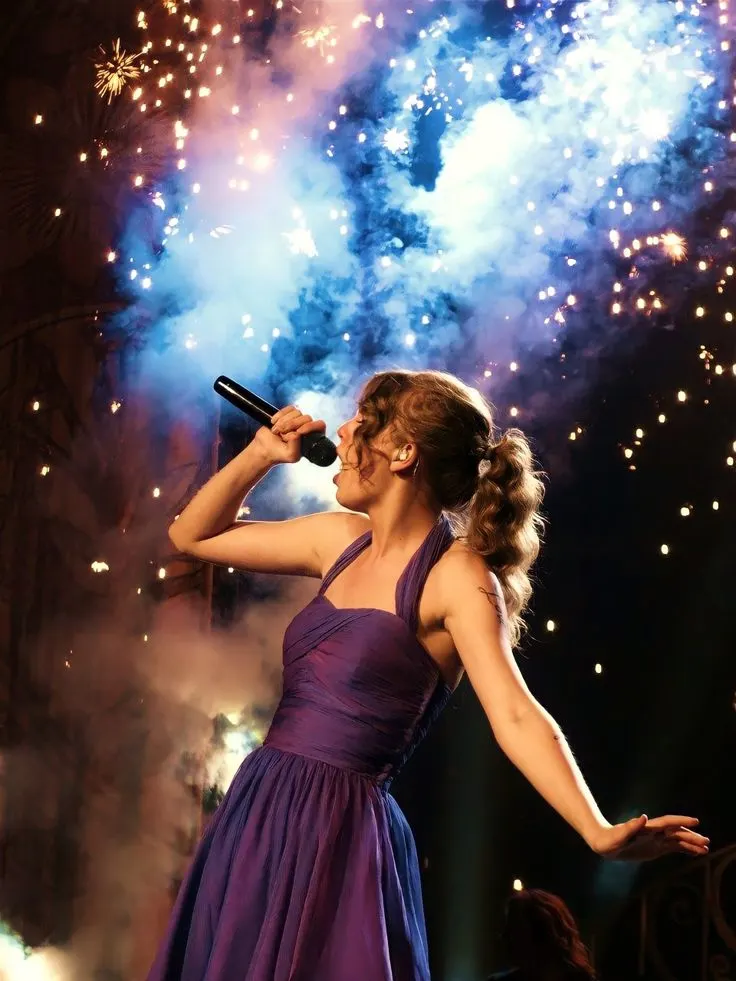 Anything purple goes from the Speak Now Tour. This is also a perfect fit if you're a Lavender Haze fan from her Midnights album.
Red
Red and black is the theme of costumes from, of course, her Red Tour.
The 1989 World Tour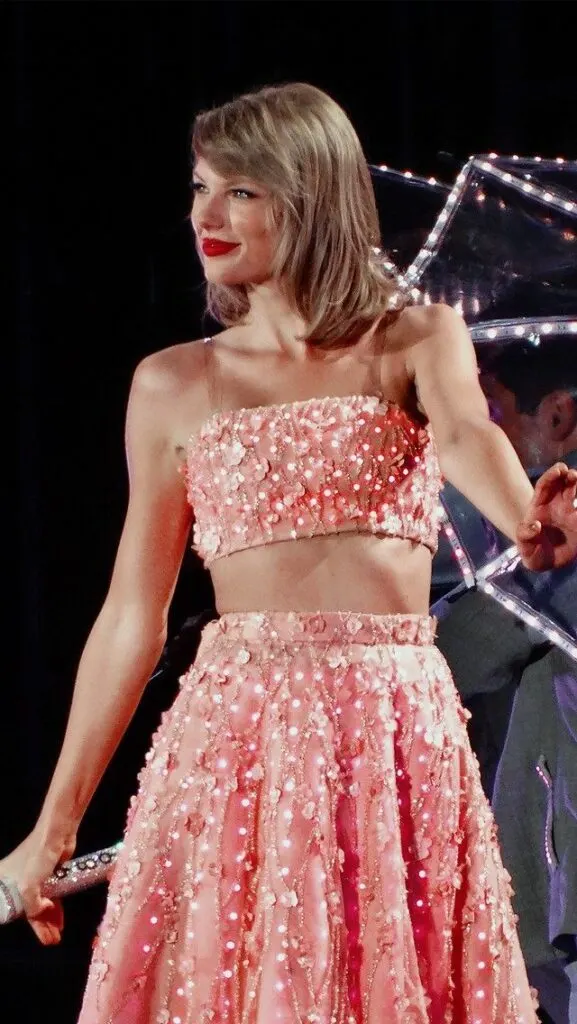 If a Taylor Swift Halloween costume from the 1989 Tour is what you have in mind try one of these pink numbers.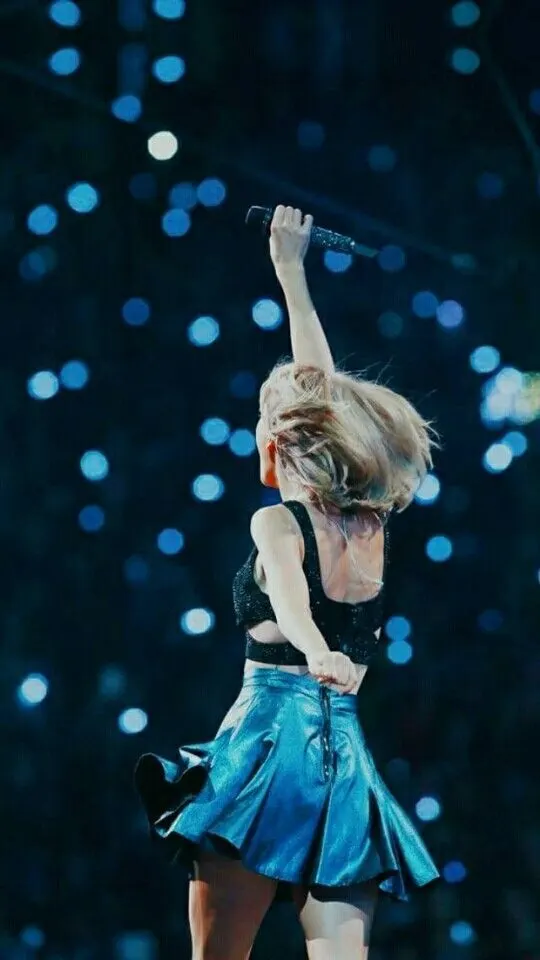 Taylor Swift's Reputation Tour.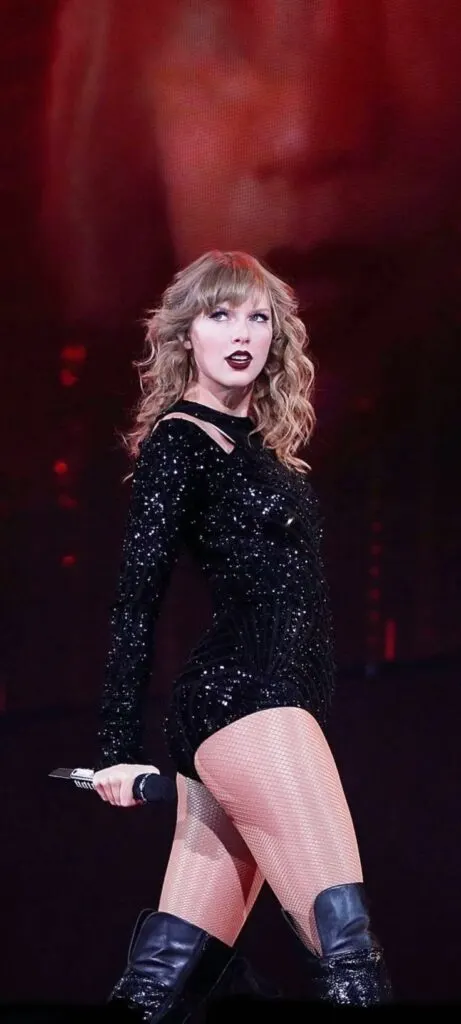 Probably the most popular Taylor Swift costume choices are selections from her Reputation Tour. Choosing anything with black sequins and sparkles you can't go wrong.
This option from Reputation is a bit more colorful.
Evermore Taylor Swift Costume
An Evermore-themed costume is a perfect fall 'fit. Think browns, pumpkin spice, and plaids to create this look.
Folklore Taylor Swift Costume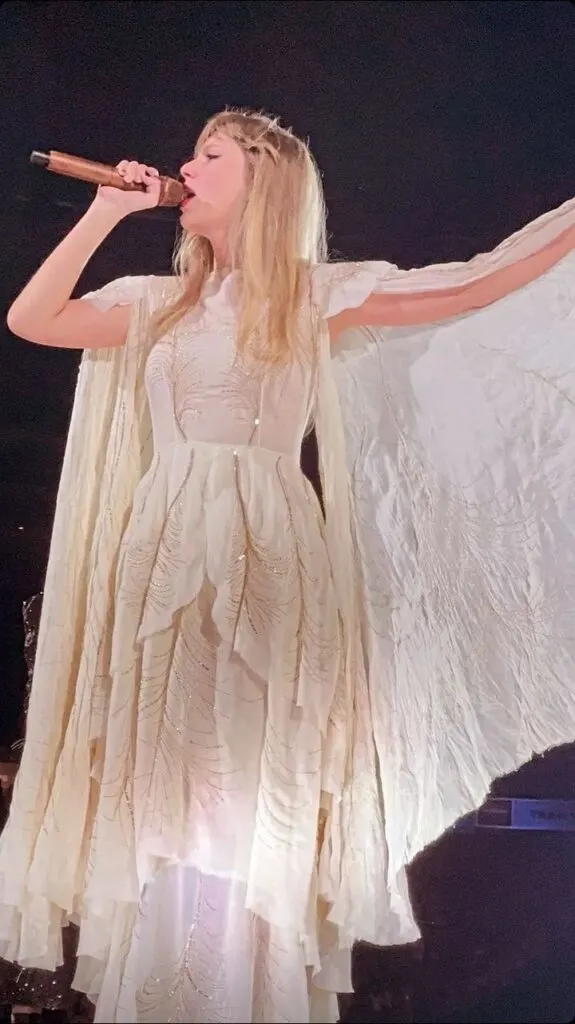 Fairycore is the vibe for this Taylor Swift look. Capes, wings, and long flowy dresses are the perfect way to incorporate the Folklore Tour into your Halloween attire.
Get Inspired by Midnights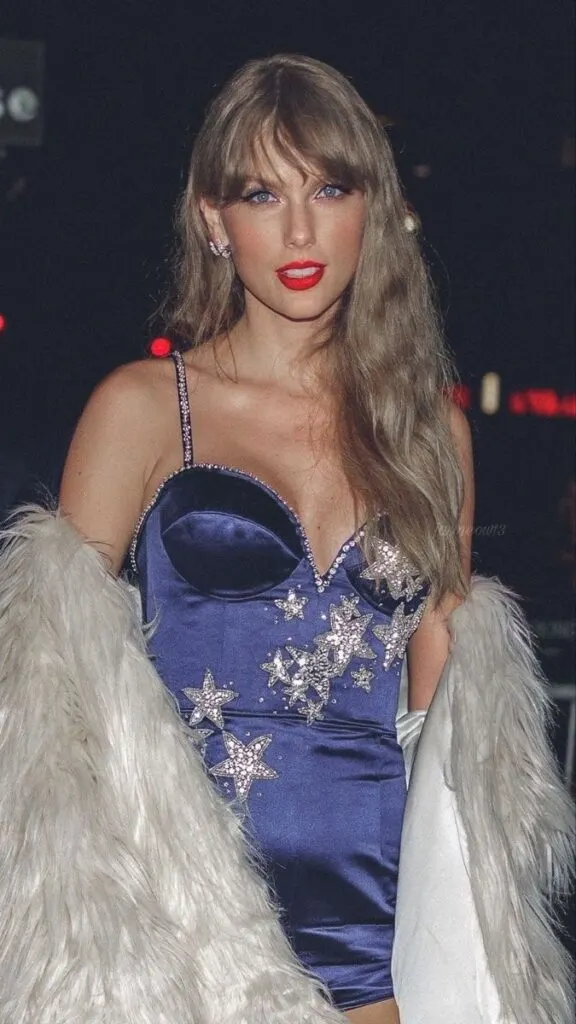 Choose anything in midnight blue, for well, Midnights of course. Add some stars or sparkle of some kind and this Taylor Swift Midnights ensemble is complete.
Lover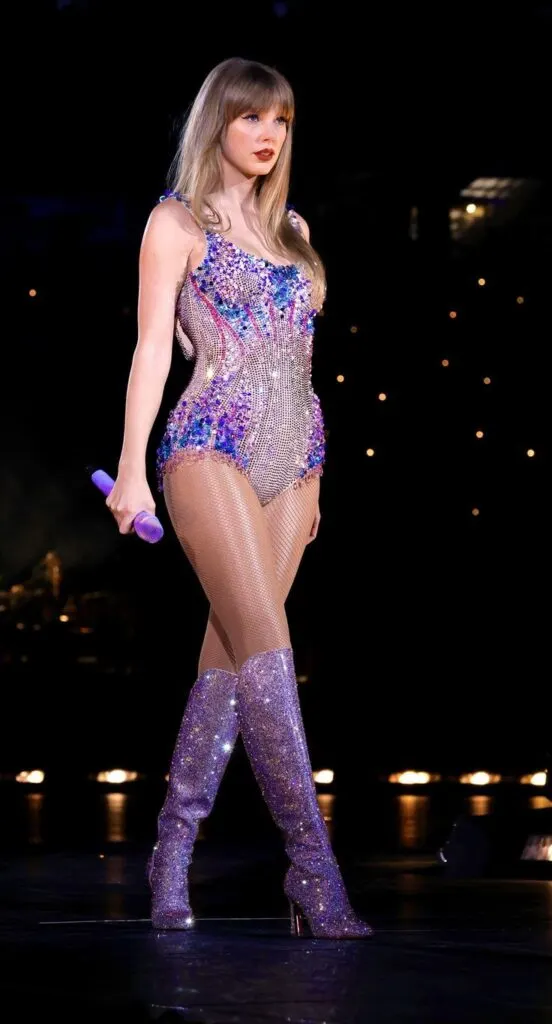 Baby blues and shades of pink are just the right thing for Lover. For accessories hearts, of course.
Taylor Swift Music Video Looks
"You Belong with Me"
If you want a comfy costume this Halloween, this one surely fits the bill. Cozy plaid pajama pants, a Junior Jewels t shirt and a pair of glasses and you're good to go.
Top it off with a "You ok?" sign. This one is an easy DIY with a set of Sharpies and a blank white tee. You could add your own friends' names.
"Shake It Off"
A cheerleader is always a popular Halloween costume choice, but Taylor's version is the best.
Award Show Gowns
2023 Grammy's
Red carpet fashion can't be any more glamorous than Taylor.
More Taylor Swift-Inspired Pieces to Create Your Own Look
Accessories Complete the Look
Finding just the right shoes and jewelry can sometimes be more fun and brings your costume to a whole new level.
Jewelry
Shoes
Final Thoughts on Choosing A Taylor Swift Costume This Halloween
Question? Were you able to find a great costume, if not, I'll Be Right Where You Left Me so, use the comments to Tell Me Why but honestly – You're On Your Own Kid
Okay, Babe, It's Time to Go, Forever and Always, All of Me Loves All of You
Related