Is your teen all set for Halloween?
Whether they're looking for something spooky, funny, or just downright silly, we've got you covered.
We've compiled a list of 59 awesome Halloween costumes for teens that will make their night one to remember.
We've got something for every budget and a variety of characters and costumes ranging from classic horror movies to modern pop culture favorites.
From frugal DIY ideas to store-bought options, there's something to suit all tastes and budgets. So, don't worry – your teen is sure to find something they love!
All of these ideas are for inspiration and can be done DIY. Thrift stores, flea markets, the back of your closet, and your grandmother's attic are all amazing places to find pieces to put together your favorite Halloween 'fit.
So, buckle in and get ready to be inspired by these fun and creative Halloween costumes for teens!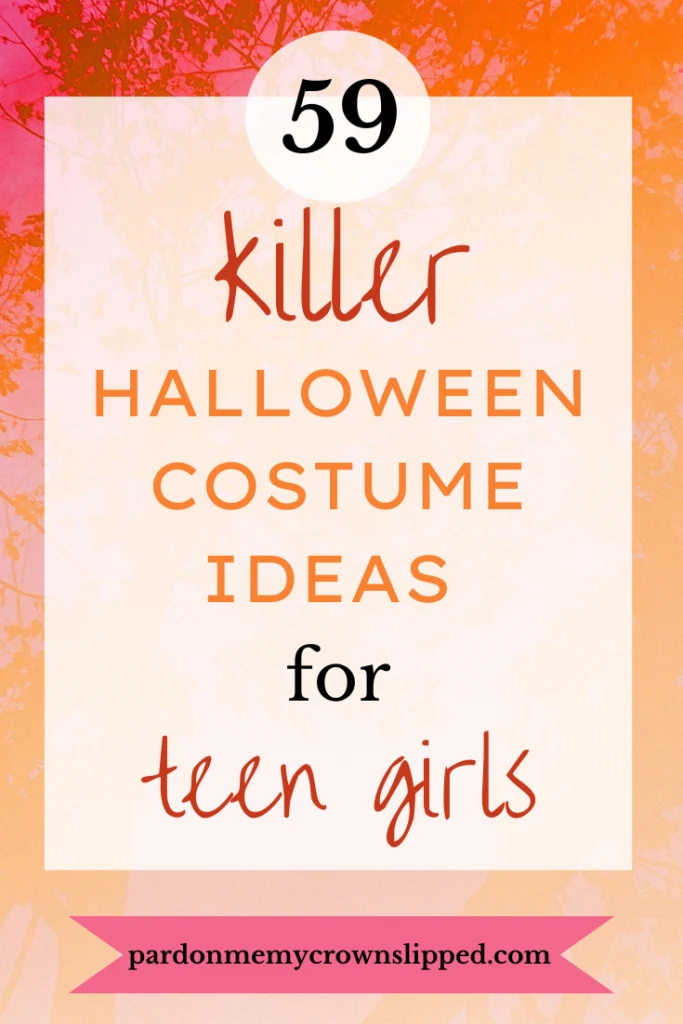 This post contains affiliate links. I will earn a commission at no additional charge to you if you make a purchase using my links. Click here to see my full disclosure policy.
Hottest Girl Halloween Costumes for 2023
The best Halloween costumes of the year are always taken from current pop culture. This year is no exception.
Wednesday Addams
Since the Netflix series Wednesday debuted in November of 2022, it has been at the top of the Netflix chart, even surpassing Stranger Things, just in its first week.
With Wednesday, Season 2 confirmed, you can be sure fans of Jenna Ortega and her portrayal of OG goth girl Wednesday Addams will spawn plenty of dark-clad teens perfect in time for Halloween.
Taylor Swift
After yet another epic tour, if you're looking to be Taylor Swift for Halloween, I have a whole post dedicated to Swifties everywhere:
Related:
Spiderman
Even though Spidey has been swinging into Halloween for decades, with the 2023 movie Spider-Man: Across the Spider-Verse a whole new batch of Spiderman Halloween costumes will be in play this year.
Miles Morales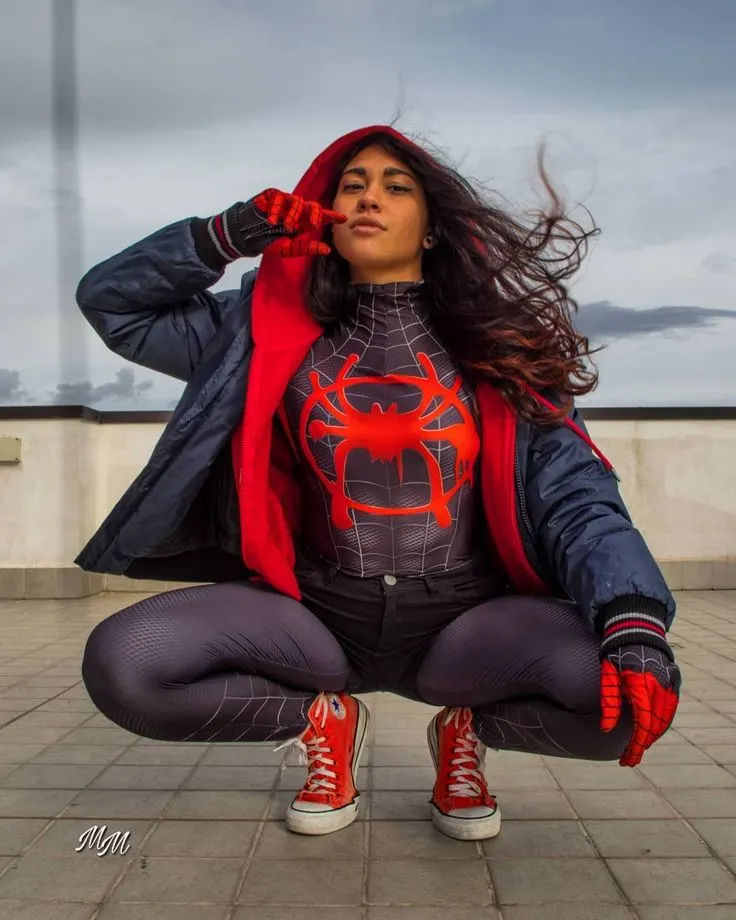 The computer-animated superhero film featuring the Marvel Comics characters Miles Morales and Gwen a.k.a. Spider-Woman will give teens something new in the way of Spiderman costumes.
Gwen Stacy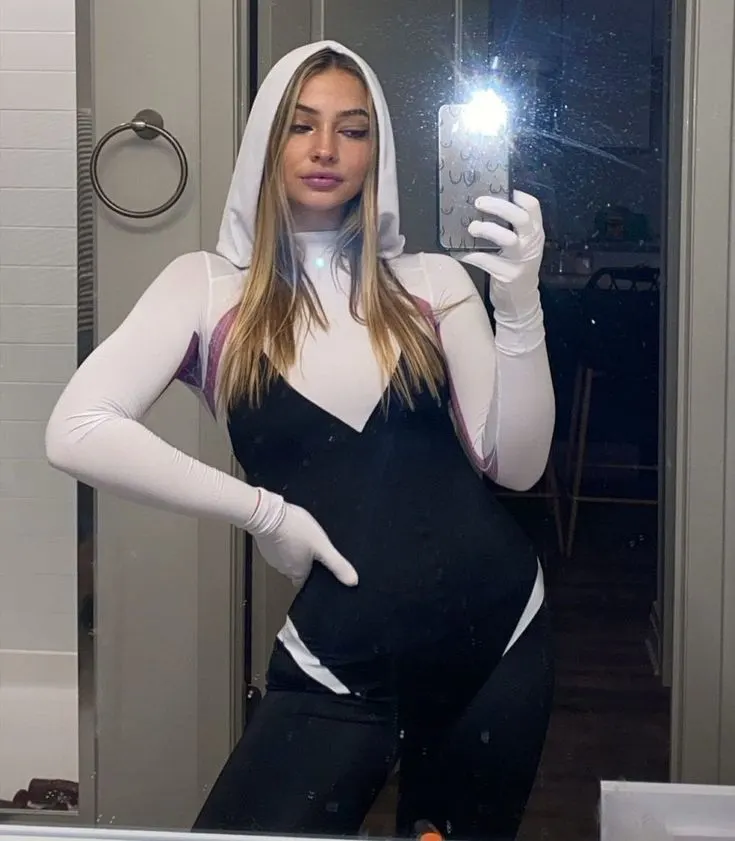 Aquaman 2: The Lost Kingdom
Another new superhero movie set to be released in 2023 is Aquaman and The Lost Kingdom.
Mera
The Little Mermaid
Continuing with under the sea, the live-action version of The Little Mermaid starring Halle Bailey, hit theaters back in May of 2023 but it just was released on Disney+ on September 6, 2023. Cue girls everywhere who love mermaids to pick up on this Halloween trend.
Ariel
Ariel The Animated Version
Ursala
Everyone loves a good villain and since Halloween is the perfect time to channel your favorite – Ursala, played by Melissa McCarthy in the new live version of The Little Mermaid is just the ticket.
Barbie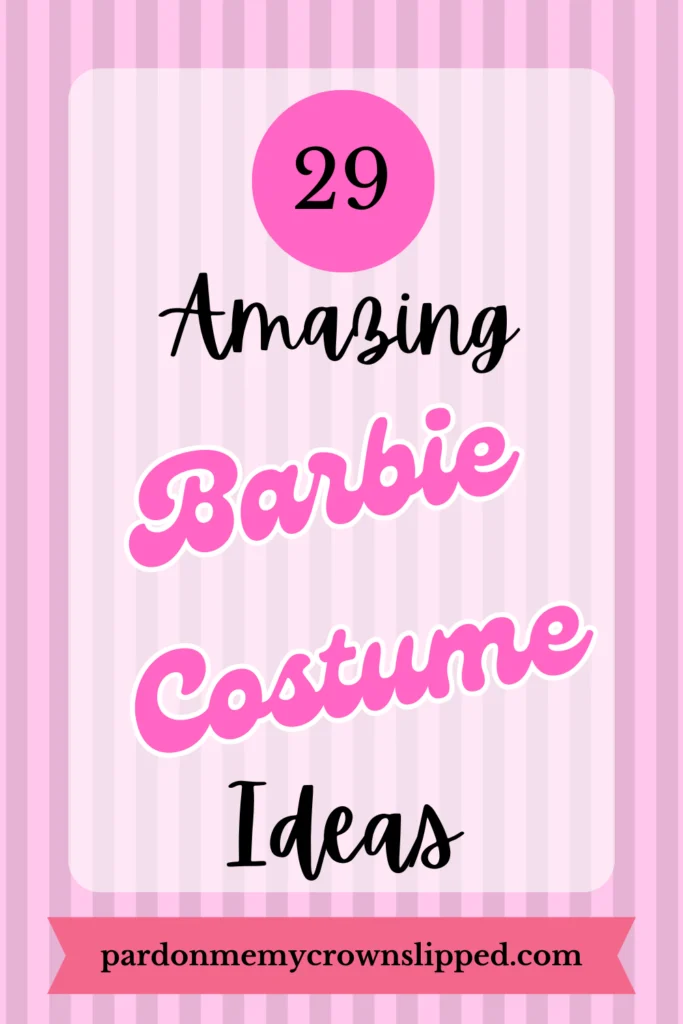 After the new Barbie movie took the summer by storm, she and her friends will be a hot Halloween costume for 2023. There are so many looks to choose from for a Barbie Halloween costume. From Classic Barbie to one of her Barbie movie looks plus ideas for Ken, Allan, and Midge, check out my post:
Jigsaw from Saw X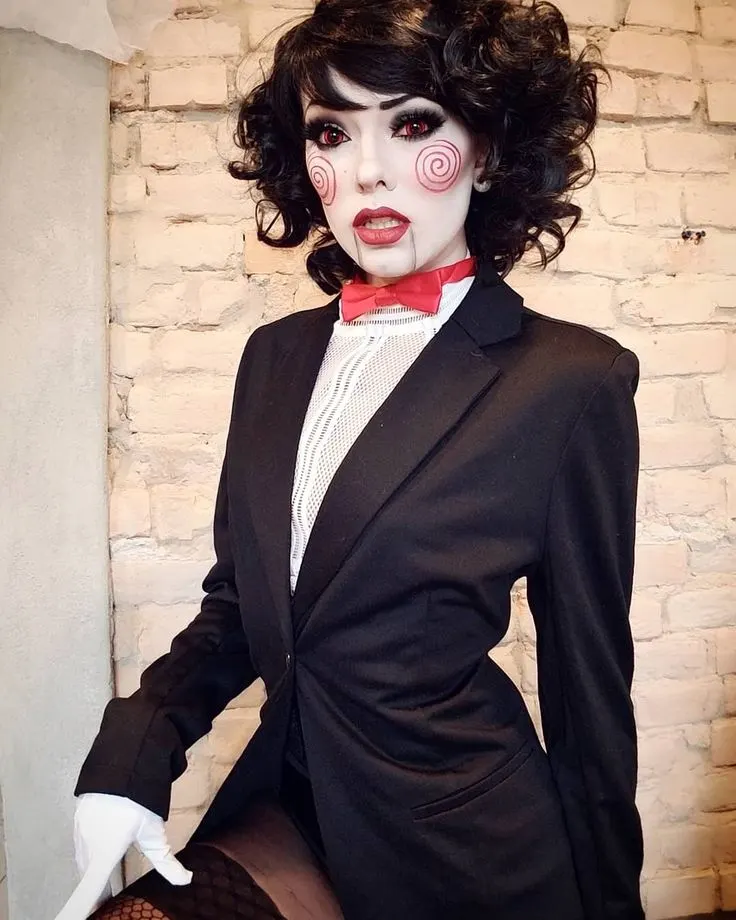 With the 10th movie from the Saw franchise in theaters on October 7th, this will be a hot costume this Halloween season.
Mario and Luigi from The Super Mario Bros. Movie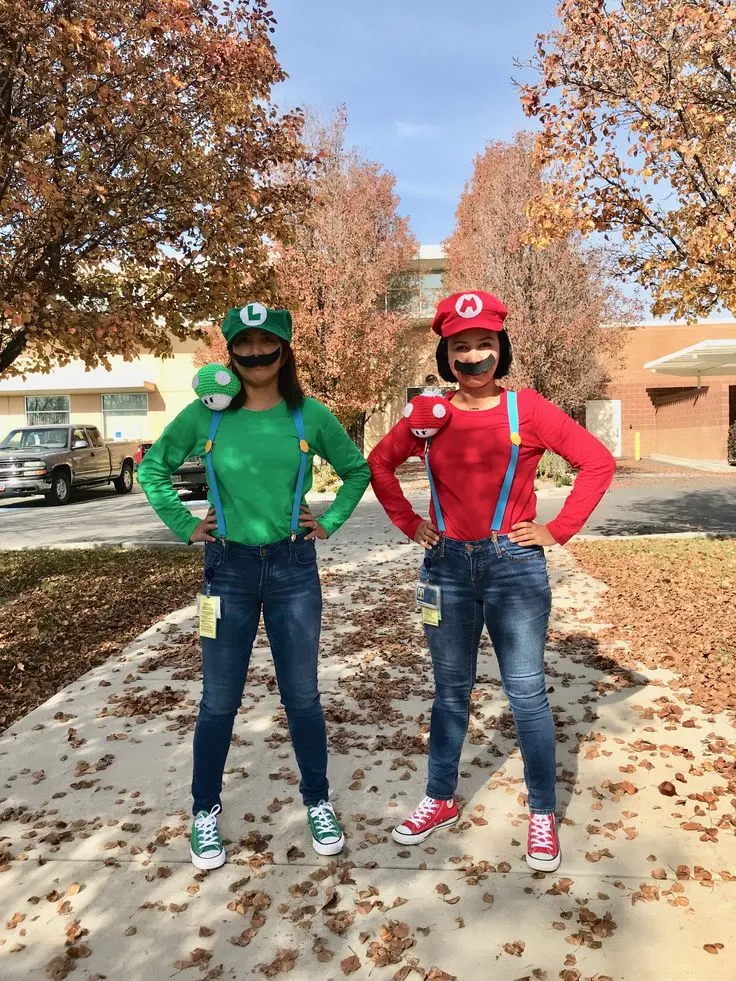 Released back in April 2023, Mario and Luigi hit the big screen for The Super Mario Bros. Movie and will be sure to make for a great BFF costume for Halloween.
Princess Peach Costume
If you need one more for a trio of friends, a Princess Peach costume fits the bill.
Indiana Jones from Indiana Jones and the Dial of Destiny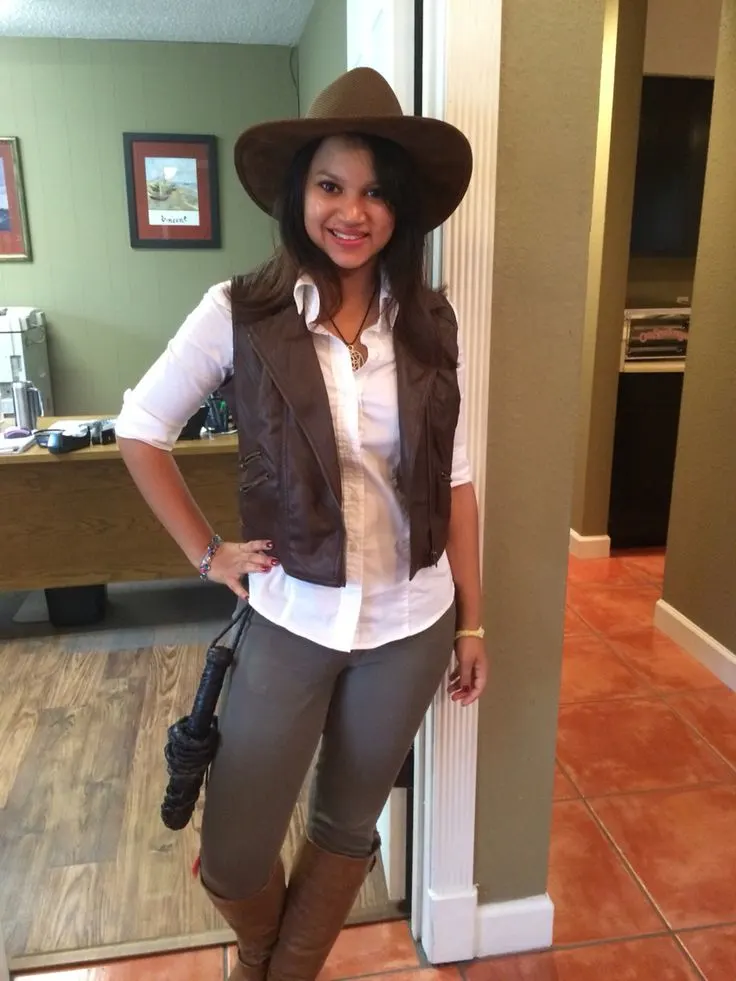 Indy going strong since The Raiders of the Lost Ark in 1981.
Chucky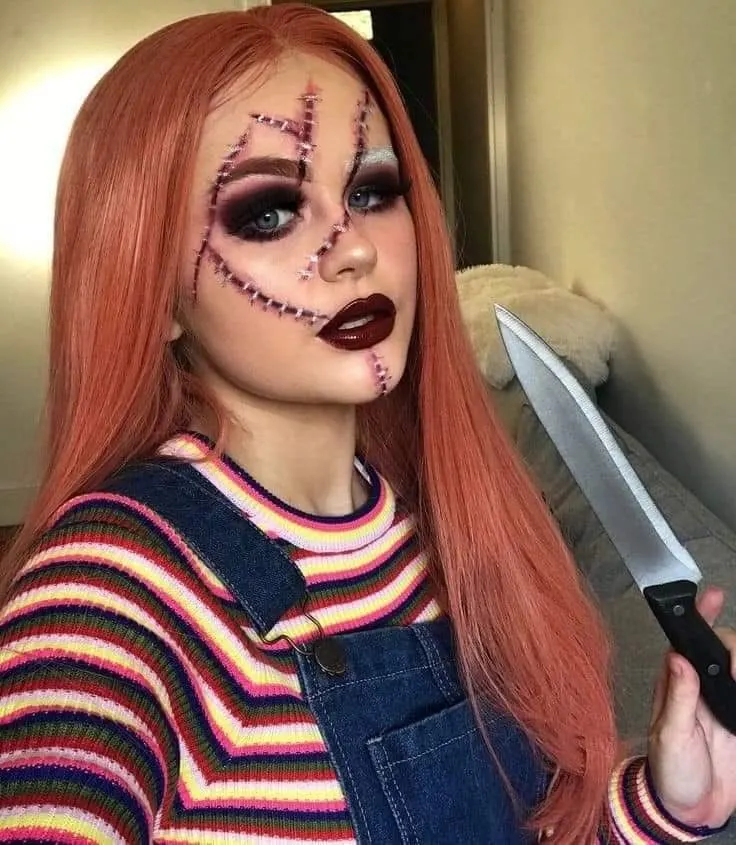 Although he's been scaring people with the Child's Play movies since 1988, season 3 of the TV series, Chucky is set to premiere on Syfy and USA Network on October 4, 2023
Perfect Halloween Costumes for Teen Girls
Shego and Kim Possible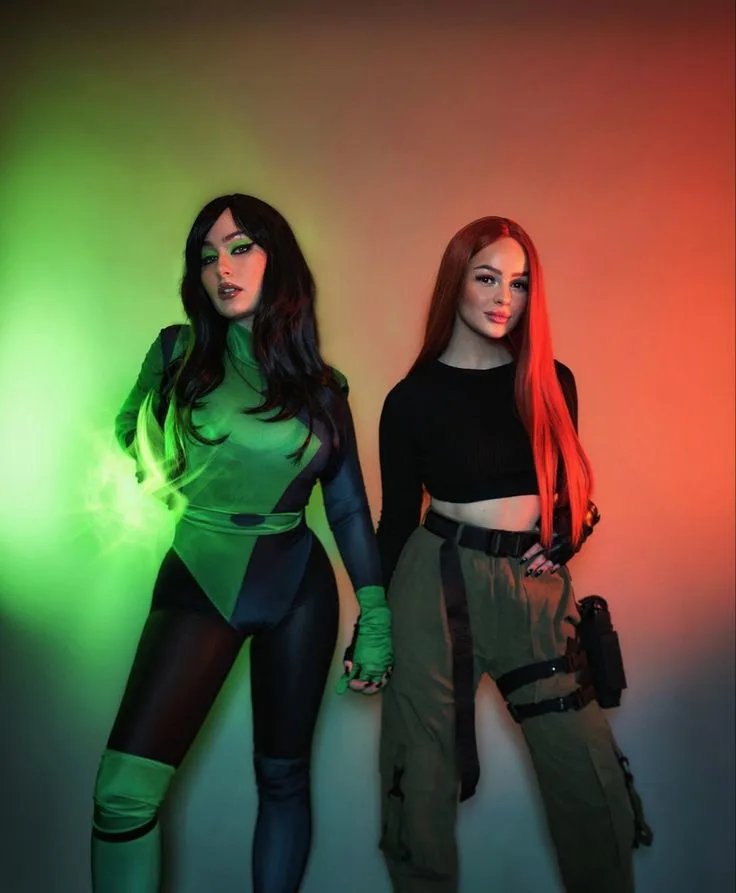 Fans of both the Disney TV series and the 2019 movie will like this costume.
Cheerleader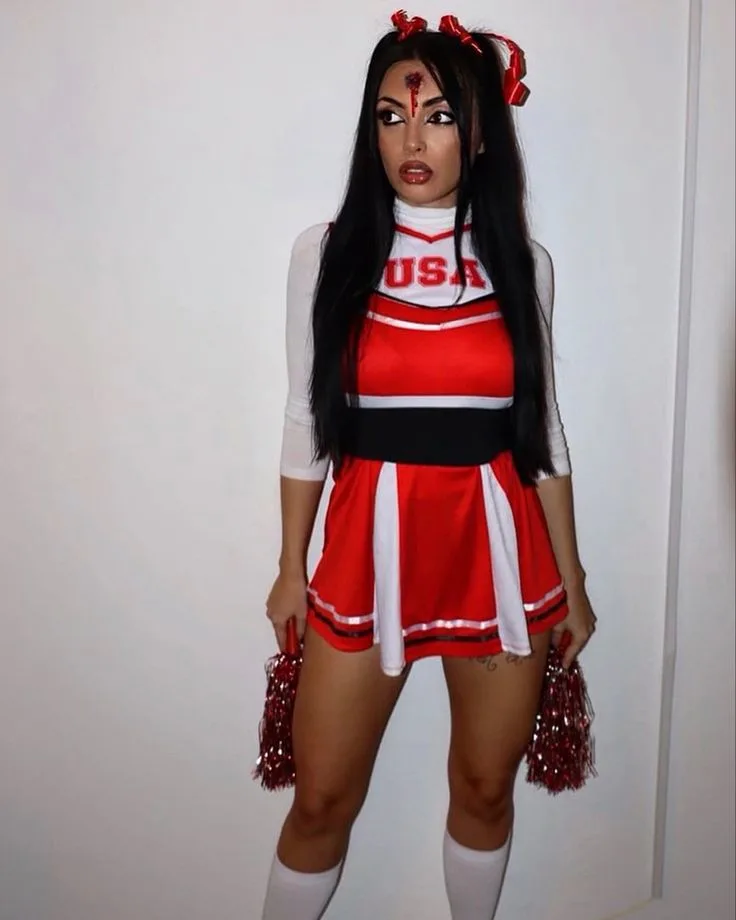 A classic Halloween choice each year, cheerleader costumes are always a hit.
Popular choices include a zombie cheerleader, a Dallas Cowboy Cheerleader costume, one of the rival teams from the Bring It On franchise, Taylor Swift's version from her "You Belong With Me" music video or a Maddy Perez Euphoria cheerleader costume.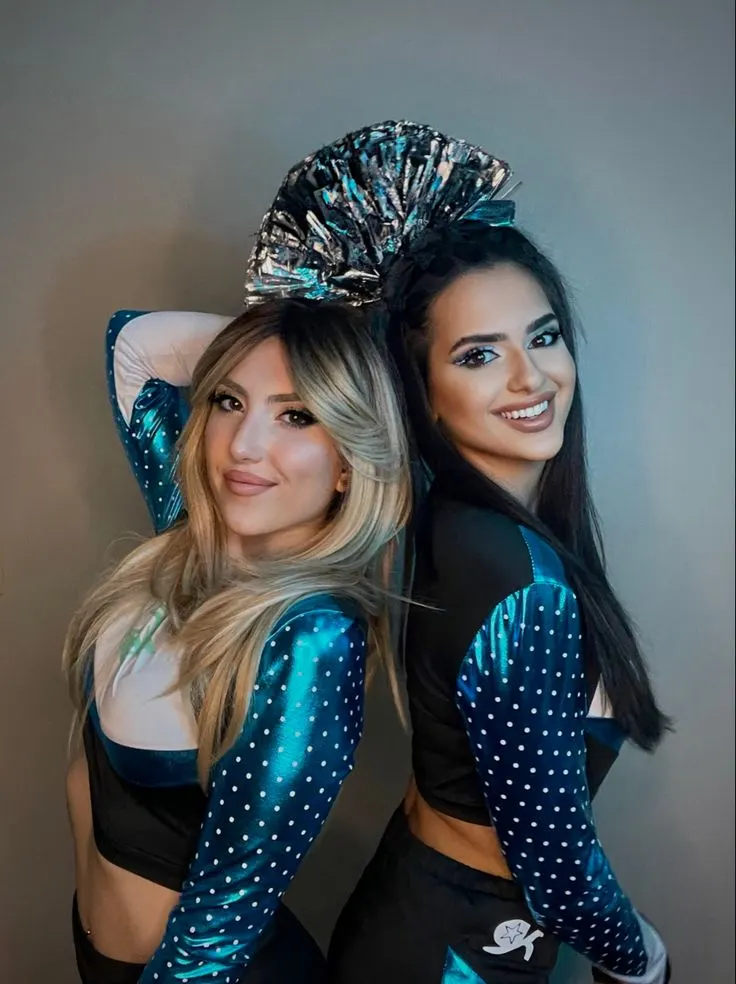 Related
Starfire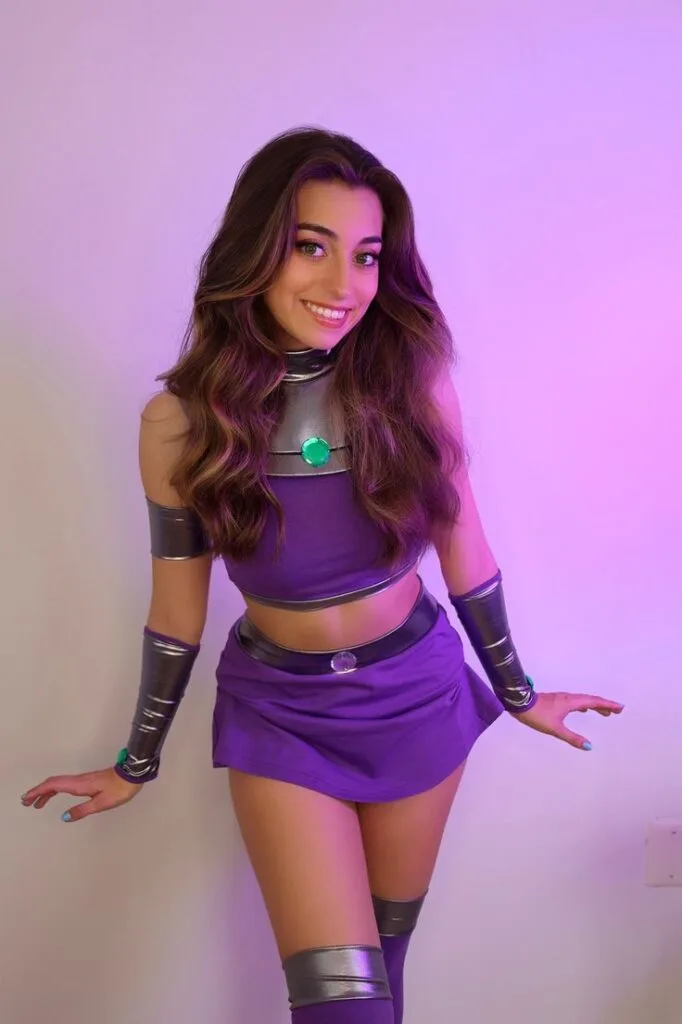 Cowgirl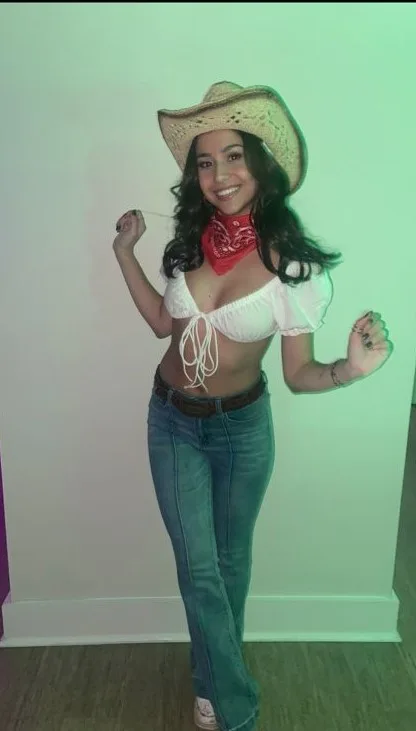 Choose your favorite flare jeans, a skirt, or even a western-style dress. Pair with a cute top. Add a vest or jacket. Use fringe, rhinestones, or turquoise somewhere in the outfit to add that cowgirl flare. Accessories can include bandanas and chunky belts. Don't forget your hat and boots!
If it's a Barbie Cowgirl you have in mind, head over to my other post on Barbie-themed costumes.
Space Cowgirl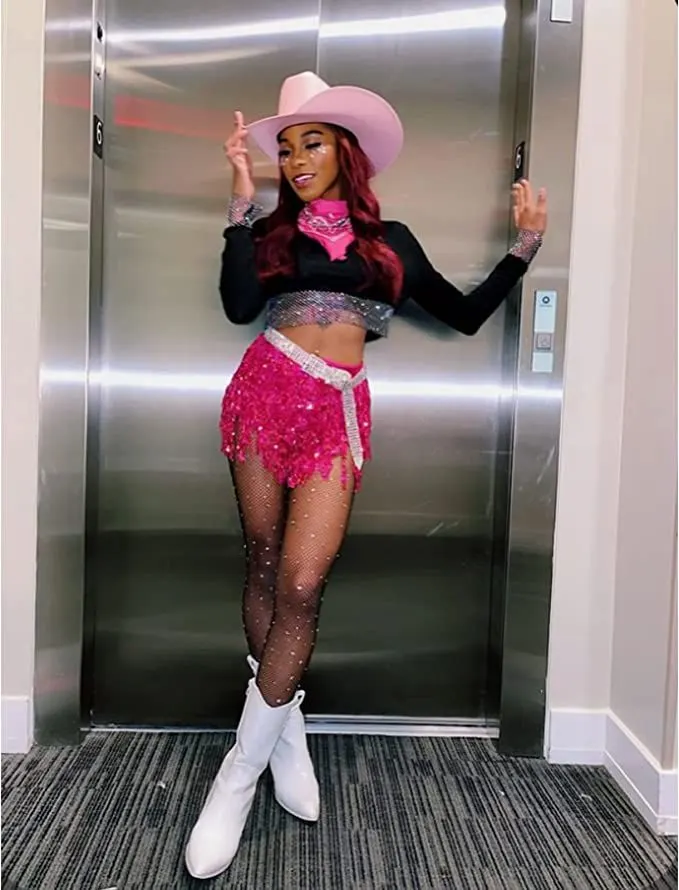 Medusa
Sugar Fox nailed it with her Medusa costume.
Movie Halloween Costumes for Teens
Beetlejuice and Lydia
New excitement for Beetlejuice 2 coming in 2024.
Pennywise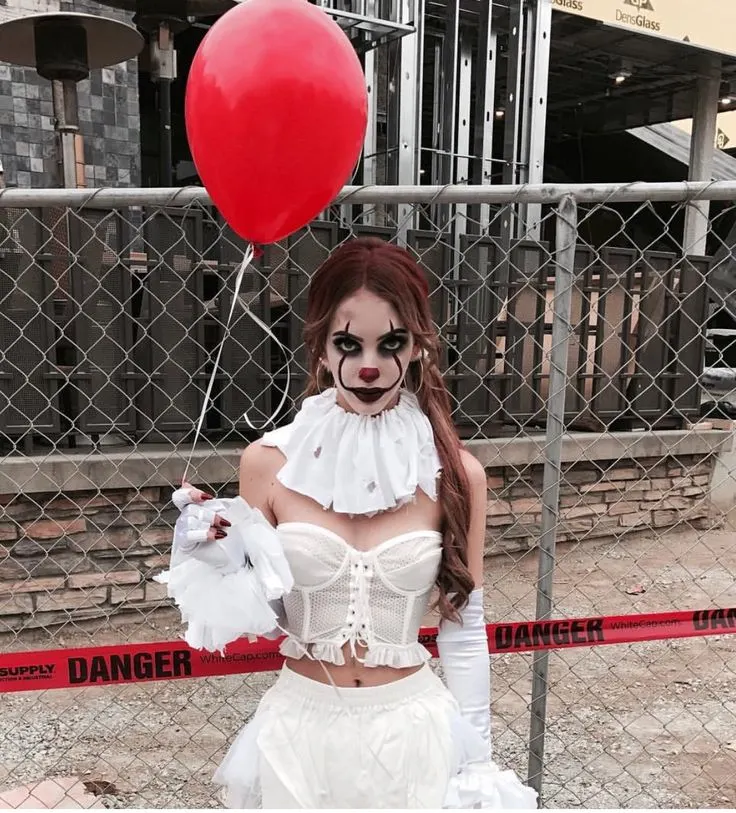 Amazing female Pennywise IT costume.
Darth Vader
Princess Leia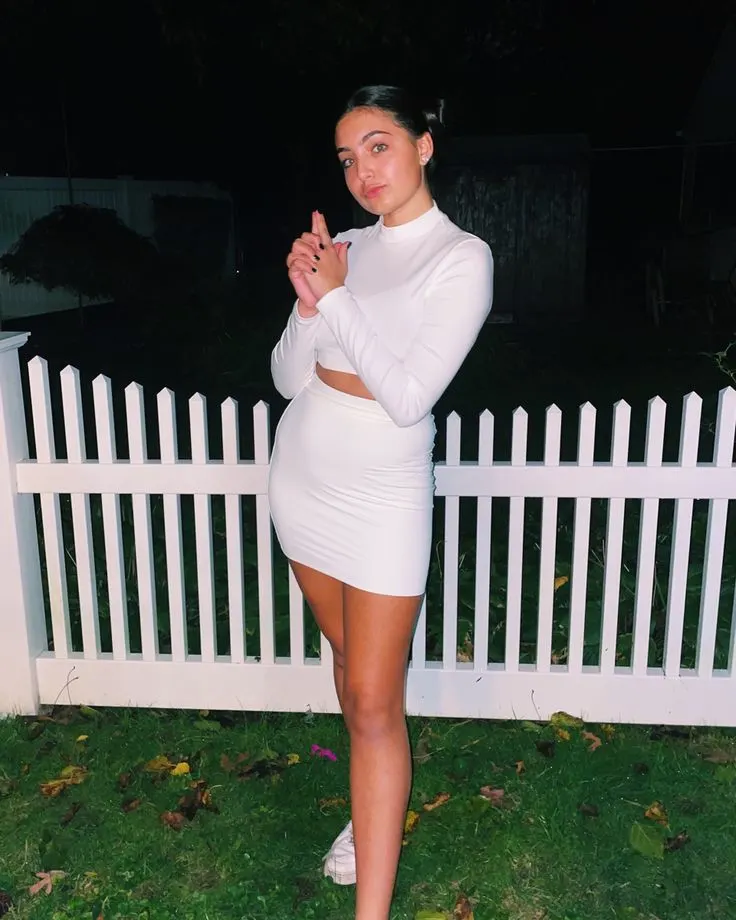 Have short hair? No problem, check out this tutorial to make your own Leia hair headband.
Freddy Krueger
Michael Myers
Harley Quinn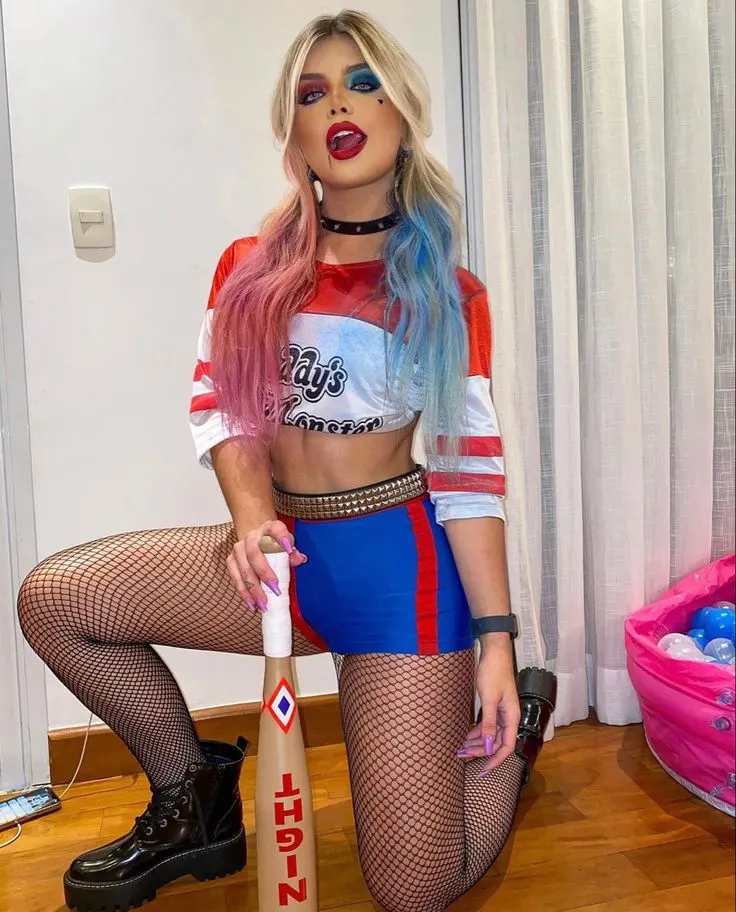 Willy Wonka
Group Halloween Costumes for Teens
The Purge Costume
Scooby-Doo and The Gang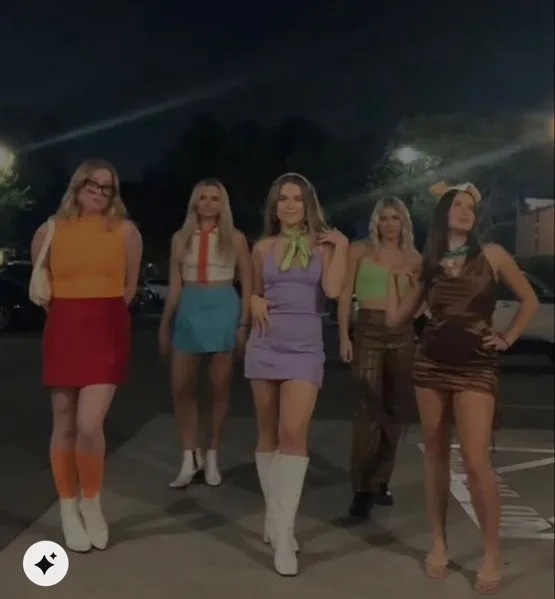 Superheroes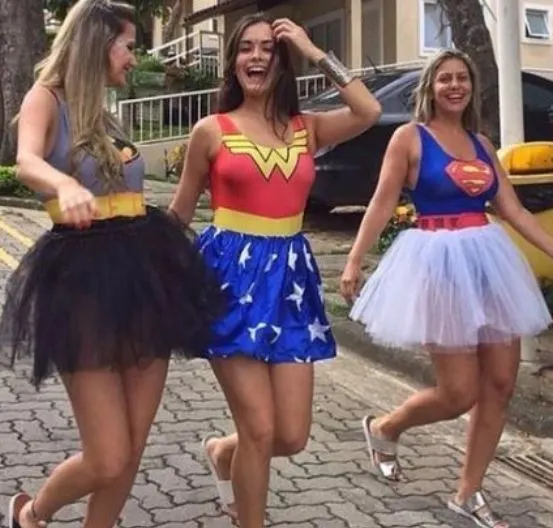 Disney Costumes and Other Fairytale Characters
Pixie Hollow Fairies Tinkerbell Costume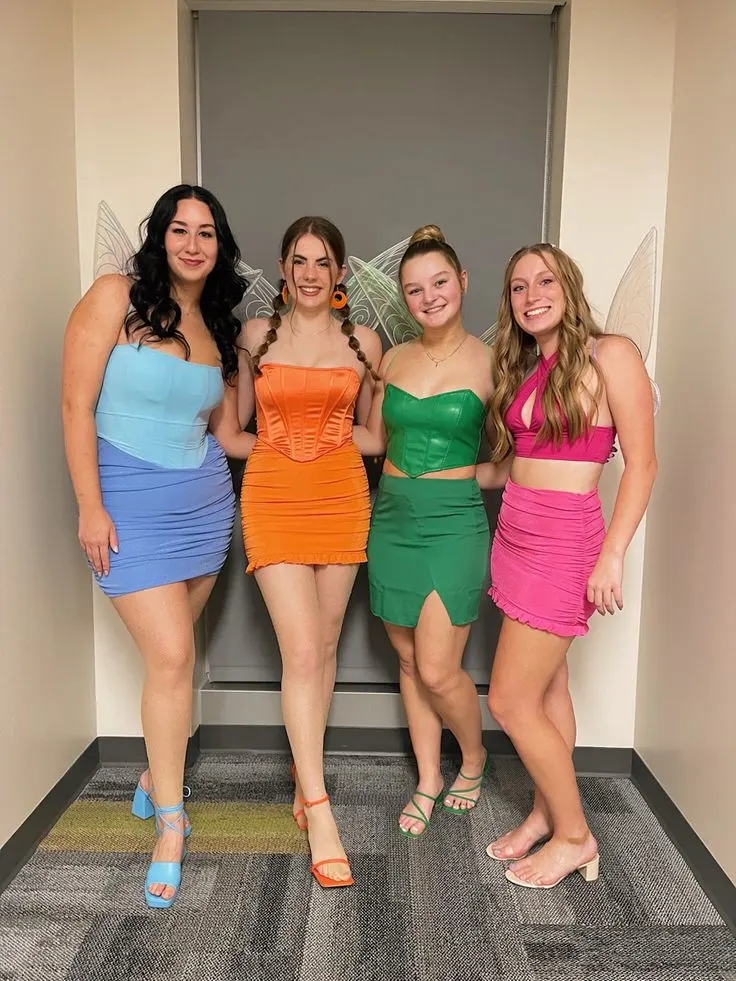 This adorable dress comes in multiple colors.
Along with Ariel and Ursala costumes, there are plenty of other Disney character costumes and Disney princess costumes to choose from. And of course, it wouldn't be Halloween without all the Disney villain costumes too. This pic is a cheeky twist on fairytale good girls.
Wizard of Oz Group Costume
Final Thoughts on Halloween Costumes for Teens
If you were struggling to find the perfect festive costume, hopefully, you've enjoyed our round-up of 59 of the coolest Halloween costumes for teens that are sure to win the trophy this year.
From pop culture getups to traditional costumes with a modern spin, there was something chic and spooky to rep your style.
With this list of Halloween costume ideas, you'll have everyone in your school begging to know where you got your outfit.
So, ready to get your costume on? Let's go!
Related