Why settle for the conventional when you can take your guests to ancient Rome when it comes to arranging a memorable party?
Probably due to many college fraternities and sororities hosting toga parties, many people associate togas with Greece. However, it's actually ancient Romans who wore togas.
When searching for decorations and foods, using both Greek and Roman references will help.
Hosting a toga party is a definite way to give your friends an experience they won't soon forget. Toga parties have long been associated with joy and celebration.
This party also works well with a mythology slant or for a Percy Jackson party.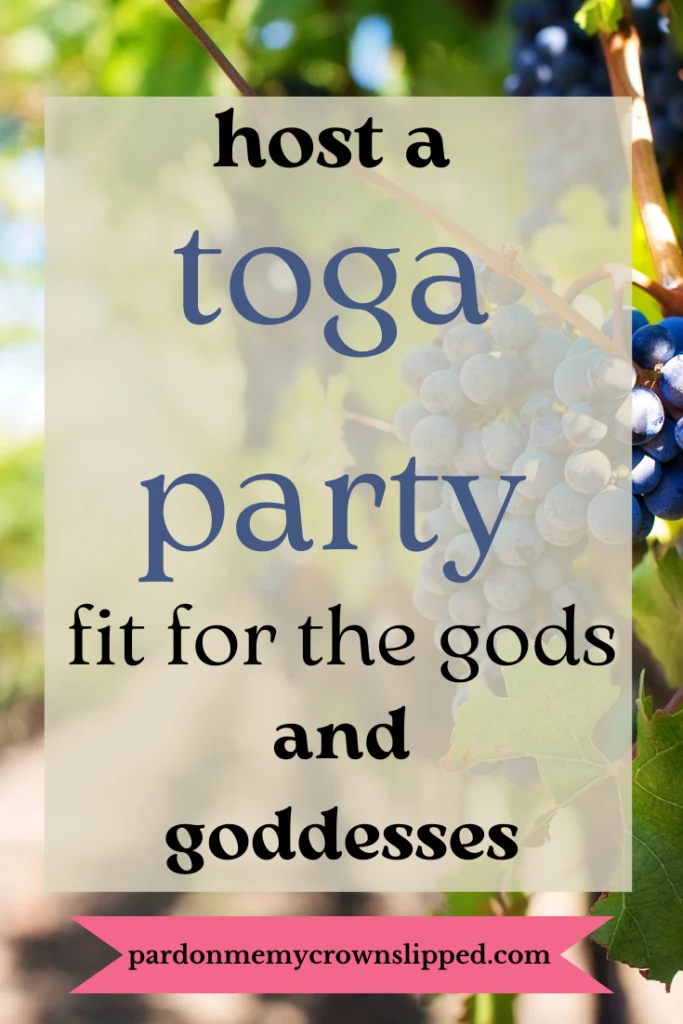 This post contains affiliate links. I will earn a commission at no additional charge to you if you make a purchase using my links. Click here to see my full disclosure policy.
Planning Your Toga Party
Choosing a location a date, and sending invitations are the initial steps in any party planning process. You can pick from a selection of decorations for a toga party.
If you have a large backyard, you can use some decorations and lighting to turn it into an oasis reminiscent of ancient times.
If the weather permits, you might also think about holding the party in a nearby park instead of renting a local event facility.
Pick a day that works best for you and your guests after deciding on a place.
Be imaginative when it comes to invitations!
Create invitations that mimic ancient scrolls, or use online tools to create Roman-themed e-invitations. Include any pertinent details, such as the occasion's date, time, and location, as well as any further instructions on what to wear or bring.
Toga Party Decorations and Ambiance
Setting the perfect mood with decorations is essential for taking your guests to ancient Rome.
Set the scene by hanging white fabric from the ceiling to resemble the flowing togas worn by the Romans. To convey the wealth of the time, accentuate with touches of gold and silver. To generate a soft, mellow glow reminiscent of a Mediterranean sunset, hang string lights or lanterns.
You might also utilize Roman statues, columns, and laurel wreaths to improve the ambiance. Don't forget to set up a photo booth area with accessories like laurel wreaths, togas, and other Greco-Roman-themed props.
Choose basic elegance for the table decorations. Use white tablecloths with gold or silver napkin rings, plates, and cutlery as accents.
Include centerpieces with a Roman theme, such as olive trees or miniature versions of ancient Roman vases.
Dressing for Success
The chance to dress up as an ancient Roman is surely one of the pleasures of a toga party. Setting comfort and style as your top priorities can help you choose the ideal toga.
In the past, togas were created by wrapping and draping a huge rectangular piece of fabric around the torso. To duplicate this iconic style, go to your neighborhood store and hunt for white cloth or bed linens.
However, don't be hesitant to add your own distinctive touch by utilizing various hues or designs.
Holding one corner of the fabric against your breast while letting some length hang, begin tying your toga. The fabric should be wrapped around your torso and tucked over the shoulder on the opposite side.
Use a fancy pin or brooch to keep it in place.
Consider cinching the waist with a belt or sash for a more feminine appearance.
Add sandals, laurel wreaths, and other accessories like golden headbands or armbands to finish off your look.
Food and Drinks for Your Toga Party
Embrace the culinary delights of ancient Rome at your toga party with a spread fit for Roman royalty!
Indulge in a sumptuous feast featuring dishes inspired by the rich flavors of antiquity. From decadent roasted meats and rustic bread to aromatic olives and a variety of cheeses, transport your taste buds to the heart of the Roman Empire.
Both Roman and Greek foods are mostly made up of what we know of the Mediterranean diet. However, there have been some more modern additions since ancient times.
Utilize Greek flavors to create a menu that will transport your guests' taste buds when it comes to food and beverages.
Start with a variety of Greek snacks, such as tzatziki (yogurt and cucumber dip), dolmades (stuffed grape leaves), and spanakopita (spinach and feta pastry). For a touch of the Mediterranean, provide a selection of olives, cheeses, and cured meats.
Consider a Greek-inspired barbecue with keftedes (Greek meatballs) and souvlaki (marinated beef) on skewers for the main dish. Add roasted veggies and a Greek salad to go with these entrees.
In order to accommodate various dietary needs, don't forget to offer vegetarian and vegan options.
Provide a variety of beverage choices.
Serve traditional Greek wines like Retsina or Assyrtiko combined with cool drinks like the renowned Ouzo or a classic Greek Mojito.
Offer non-alcoholic options like homemade lemonade or water that has been infused with cucumber and mint.
45 Best Party Juice Recipes Perfect For Your Next Bash
Toga Party Music and Playlist Ideas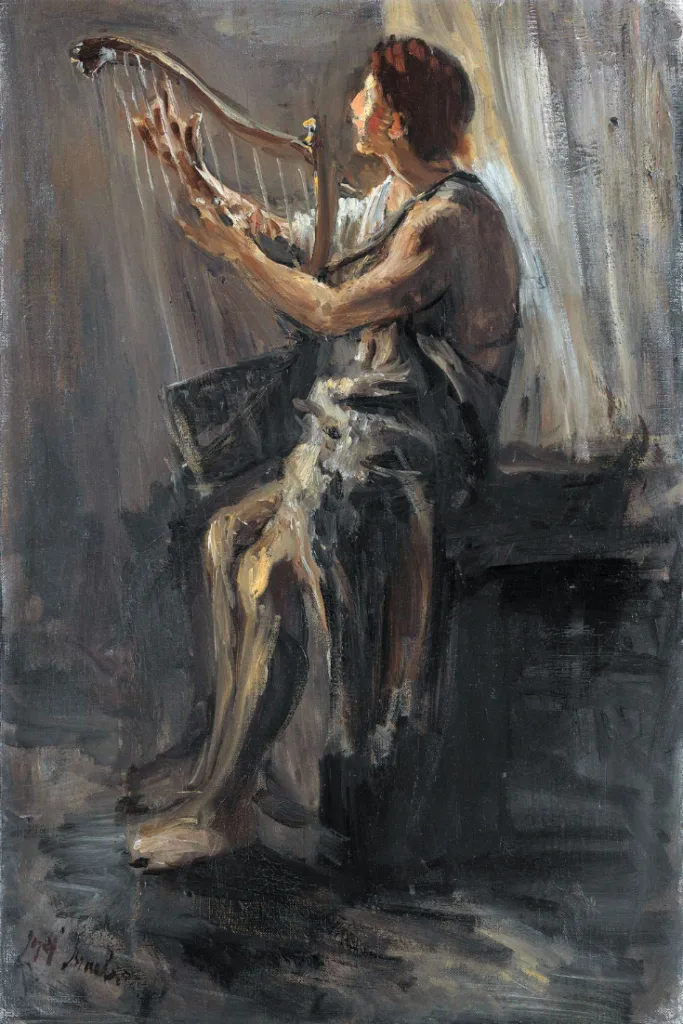 At every party, including a toga party, the soundtrack is essential to creating the right atmosphere.
Art from ancient times shows wind instruments, percussion, and stringed instruments. One type of music could be played when guests are arriving and beginning to mingle through dinner time. Then switch to dance music later in the evening.
Make a playlist that combines classic Greek songs with contemporary favorites to get your guests up dancing and singing.
Start the night off with classic Greek songs like Zorba the Greek and then gradually switch to more up-to-date music to keep the enthusiasm strong.
Don't forget to add audience favorites like Queen's "We Will Rock You" or ABBA's "Dancing Queen" for a touch of nostalgia.
Toga Party Memories
Take pictures and videos of the enjoyment at your toga party to save the unforgettable moments.
Create a special space for the photo booth, complete with themed props and decorations like laurel wreaths, togas, and Greek or Roman-styled signs.
Encourage your visitors to pose for photos so you can remember their best moments. A professional photographer or videographer can be hired to capture every moment of the event and ensure that nothing is missed.
Make a shared photo album or video montage that you can show your visitors after the party. Everyone will be able to recall the events of the wonderful night this way.
Toga Party Activities and Games
Without a lineup of fun games and activities, no toga party is complete.
Who Wore It Best
A toga fashion show will kick off the evening and give each visitor a chance to display their distinctive attire.
Not only will this create the right atmosphere, but it will also inspire everyone to be inventive with their costumes.
Who Knows
Next, set up a Roman trivia quiz to see how much your visitors know about ancient Rome. Make a list of inquiries regarding Roman history, culture, and mythology.
Give away little prizes to the winners to encourage competition.
Dancing Queen or Emperor
Consider organizing a Greek dance-off to keep the vibe lively. Teach your visitors some authentic Greek dances, or engage a dancing teacher to lead the group.
This will not only be an entertaining and participatory game, but it will also get everyone up and laughing at the same time.
Chariot Races
Make chariots using cardboard boxes. This could be a party activity all by itself, awarding prizes to the best. Decorate them in red and gold. Use leather straps or ropes to attach the "horses."
You could also use small carts or wheelbarrows.
For the race, pair off in teams of two people. One person is the driver and one is the horse.
Scavenger Hunt
These are always fun party activities, you could create one using your party theme or try one of these ideas.
Tug of War
This classic game seems perfect for a toga party, perhaps a mud pit is in order. You can always use the pit for some mud wrestling later since wrestling was certainly a popular sport in ancient times.
Final Thoughts on Hosting a Toga Party
In conclusion, throwing a toga party is a great opportunity to channel your inner god or goddess and give your guests a unique experience.
With these toga party ideas, you'll have all the essentials to host an event that'll leave your friends absolutely blown away!
Every aspect of the event, from picking the ideal location and decorating it to planning exciting activities and delivering delectable food with a Mediterranean influence, adds to the mood.
What are you still holding out for? Bring your friends together, put on your togas, and get ready for an unforgettable night of fun.
Other Parties You May Enjoy