Photo by Sujan Khalifa on Unsplash
There are a ton of different teenage girl birthday party activities that you can do in order to make the day special.
You can go shopping, have a spa day, or even just stay home and have a movie marathon. No matter what you do, though, teenage girl birthday party activities should be fun and memorable. Here are some ideas to get you started.
Some party ideas are complete themes, others are just fun activities teens can do to have a great time with their best friends, whether it's just a few girls or a whole group of teens.
Teen activities of all kinds are included from teen slumber party ideas to outdoor teen activities you're sure to find something to have a great time.
This post contains affiliate links. I will earn a commission at no additional charge to you if you make a purchase using my links. Click here to see my full disclosure policy.
Teenage Girl Birthday Party Activities That Involve Food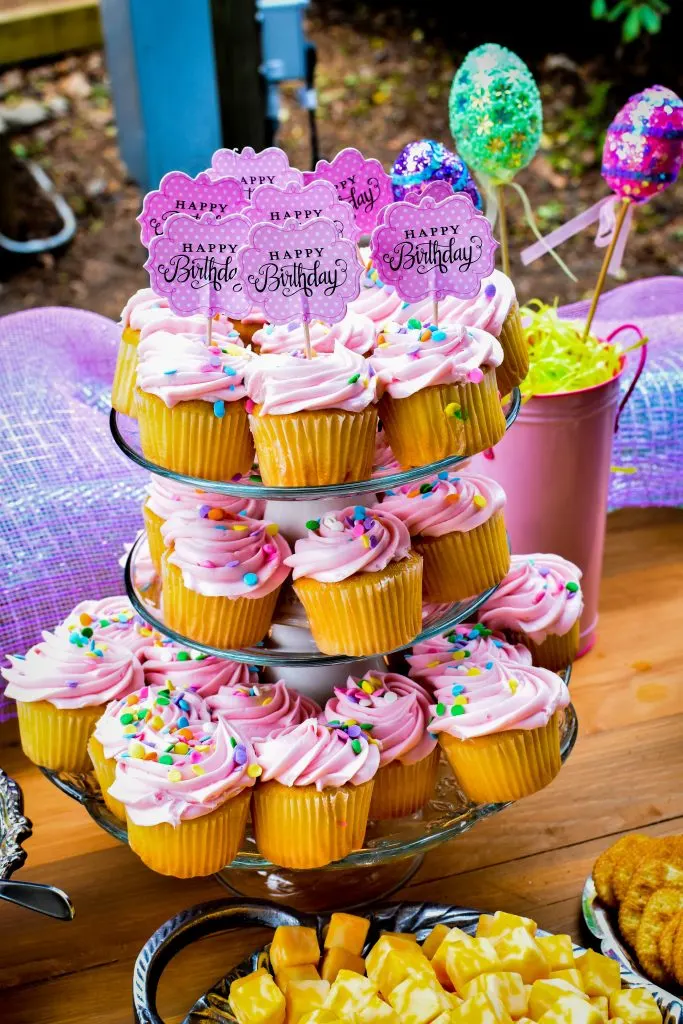 All the best parties have great food and drinks. Fun activities can be even be created around that idea. From something small and simple like making popcorn or finger foods to all-out competitions or formal dinner parties. Include junk food and healthy choices for everyone.
Try one of these birthday celebration party ideas:
Picnic in the backyard or at a park
Outdoor dinner party
Formal indoor dinner party
Tea Party – 13 Charming Tea Party Ideas
Baking for fun or competition
Gingerbread houses
Cookies – bake and decorate
Cooking – try a new recipe or share favorites
Smoothies
Ice Cream Sundae Bar
Cupcake Wars
Blind Taster Game
S'mores – with a campfire, in the oven, or try this indoor s'more maker.
Make the birthday cake together – 29 Amazing Barbie Birthday Cake Ideas
Arts and Crafts Teenage Girl Birthday Party Activities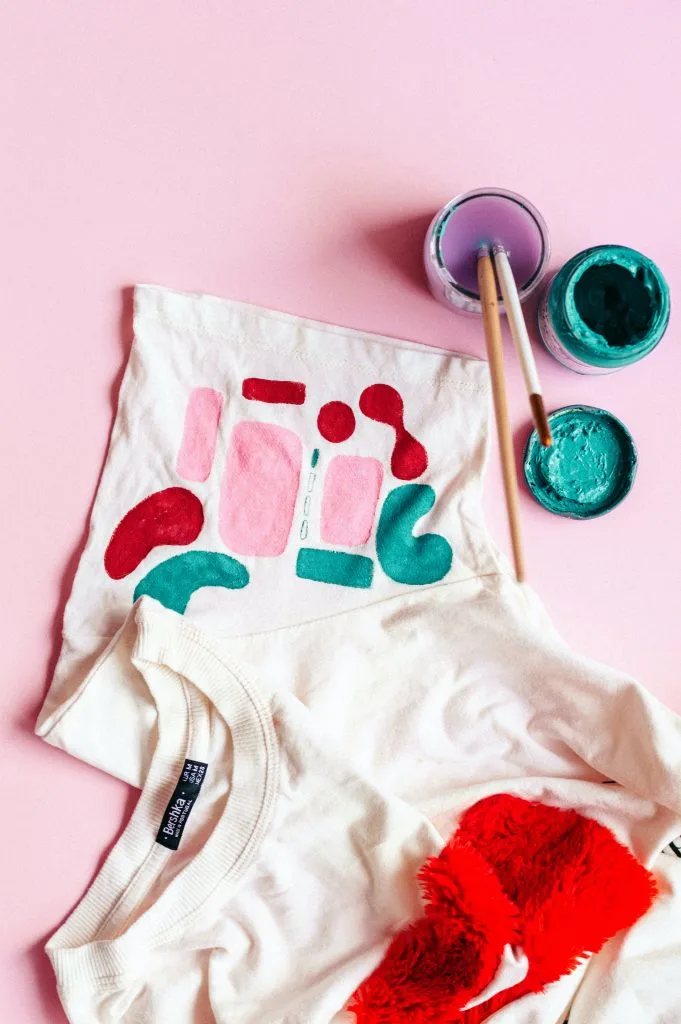 These activities can be planned around one type of craft or by having all sorts of crafting supplies and letting the teenagers come up with different ideas on their own.
Party guests end up making something that becomes their party favor.
Scrapbooking – everyone can go home with memories of the evening or create one by bringing some photos from home
Dream Boards – use magazines to find pictures or words. Use a Cricut or print online
Make Keychains for those new drivers
Card Making – this idea can also pair with finding a cause to support. Send cards to nursing homes, children's hospitals, or service members.
Make resin crafts
Make friendship bracelets
Coloring – people of all ages still love coloring, teenage girls are no different
Make posters for school sports – cheer on your friends at the next big game
Tye-dye projects.
Painting Party at home or at an outside venue that hosts them and provides the materials for a cost
Make a succulent garden.
Pinterest is a great resource for finding different kinds of crafting projects.
More Teenage Party Themes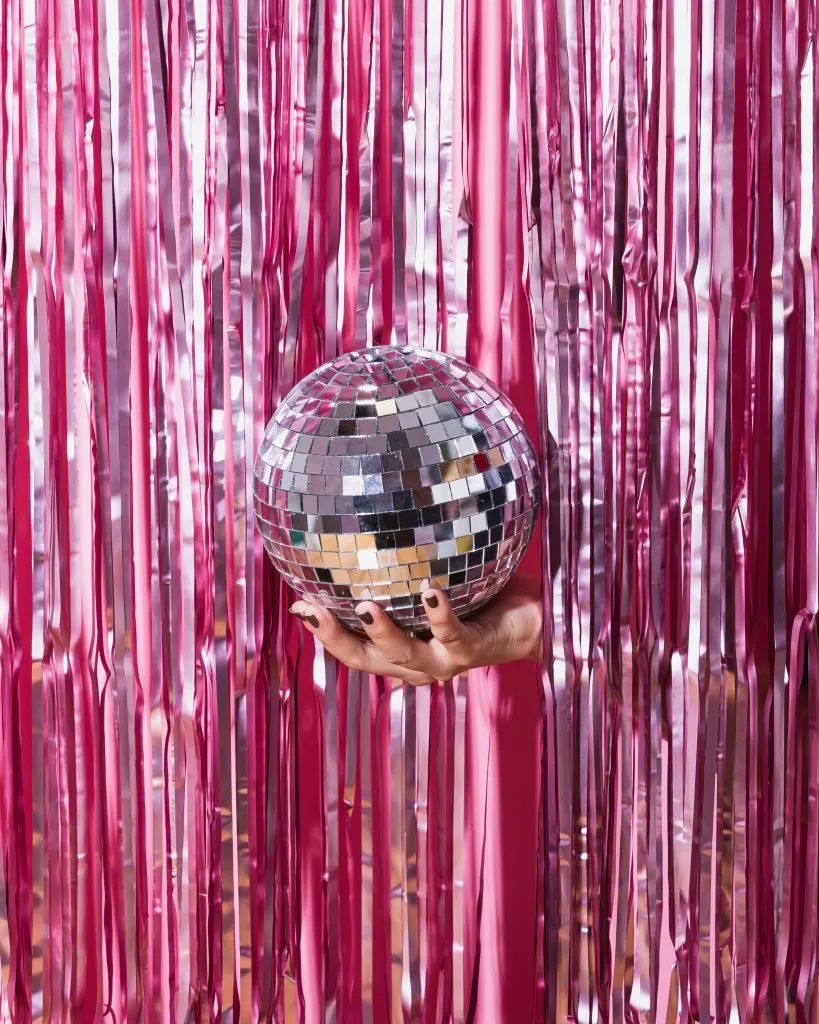 Using a theme is a great way to incorporate your teen's interests into their special day.
Music – sing your heart out, have lip-sync competitions, do karaoke or play trivia games about music artists
Movie Marathon Party – rom-com night, scary movies or play old classics
Video Game Party – girls like gaming too, see ideas for gaming party here.
Concert Party – go to a concert or have one at home
Indoor Camping Party
Have a favorite cause you support, like the local animal hospital? Do something unique by hosting a volunteer party. Gather the girls and donate your time. Or find a way to work together to raise money like a yard sale or lemonade and snack stand.
Into theatre? Go see a play together.
Carnival Party complete with a concession stand and carnival games
Costume Party
Murder Mystery Party
Need more teen party theme ideas?
Read: 45 Cool Outdoor Birthday Party Ideas for Teens
51 Flippin' Awesome Cheerleading Movies and TV Shows
These were written with tweens in mind but both posts have some great theme party ideas:
Teenage Girl Birthday Party Activities That Are Games
Keep teenagers entertained with some great birthday party games. Use them as a whole theme or just as add ons for a good time. Some work best with just a few people others are perfect large group games.
Escape Rooms
Mad Libs
M*A*S*H game – remember this game? See the rules here.
Board Games
Who Knows the Birthday Girl – see who can answer the most questions
Amazing Race Party
There are tons of fun games you can play at parties, find great ones with one of these posts:
Beauty or Fashion Teenage Girl Birthday Party Activities
Have a spa party at your home with stations for face, hair, nails, and toes
Do Face treatments like gua sha or masks
Fashion Show – use clothes from the closet or borrow pre-owned prom dresses
Closet Clean Out – everyone brings clothes they no longer want. Hang them all up like a store. Take turns trying on fashions and everyone goes home with "new" clothes.
Makeovers
Temporary Tattoo Kits
Jewelry Making
Nail Painting
Do each other's hair try braids, new up do's, or hot rollers for a new look
Use an app like one of these to try new hairstyles
Shopping trip
Mall Scavenger Hunt
Search magazines or online for prom dresses
Cool Teen Birthday Party Ideas with Physical and Outdoor Activities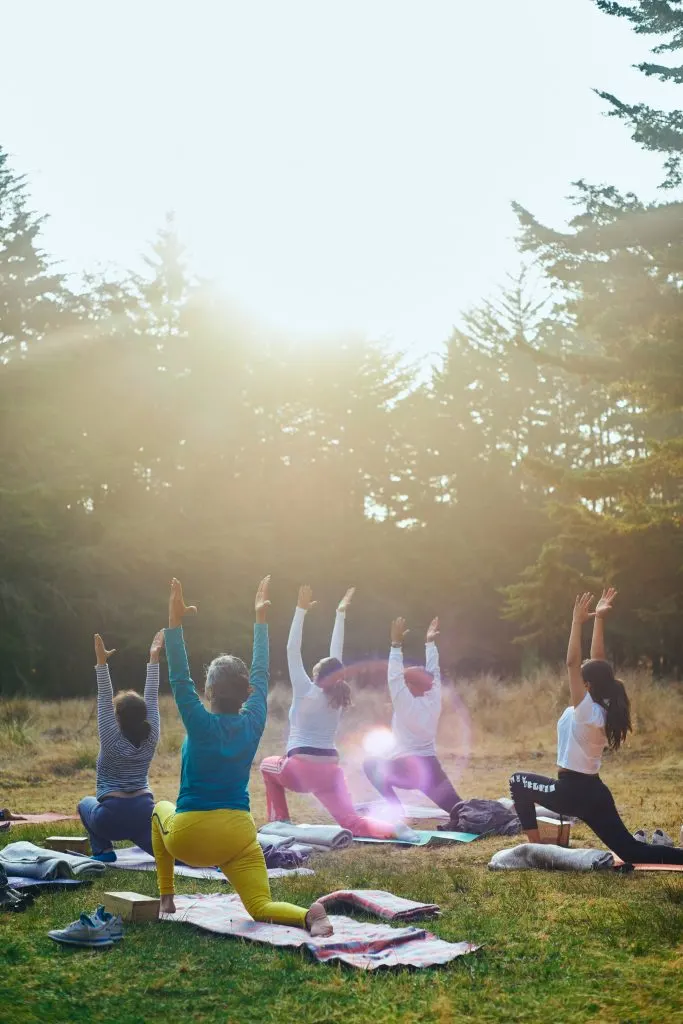 If your teenage girl is into being active, try one of these party ideas that have a physical or outdoor focus.
Hiking – enjoy nature
Beach party – sun, swimming, games, and friends
Pool Party
Get some exercise with one of these cool outdoor toys for teens
Amusement or water park
Sports – plan a competition like Wiffle ball or
Go see a favorite sporting team
Skating party – roller rink, ice rink, or lake
Paintball
Laser tag
Scavenger hunt – find items you need to bring back.
Photo scavenger hunt – find people, places, or things and take a selfie
Treasure hunt – use geocaching locations listed online or hide one ahead of the party and everyone searches for the same one.
Hula hoop contest
Dance party
Workout – encourage each other to move
Yoga
Camping party – in the backyard or at a campground
RELATED: 49 Outdoor Scavenger Hunt for Teens: Ideas They'll Love (2022)
Teen Sleepover Activities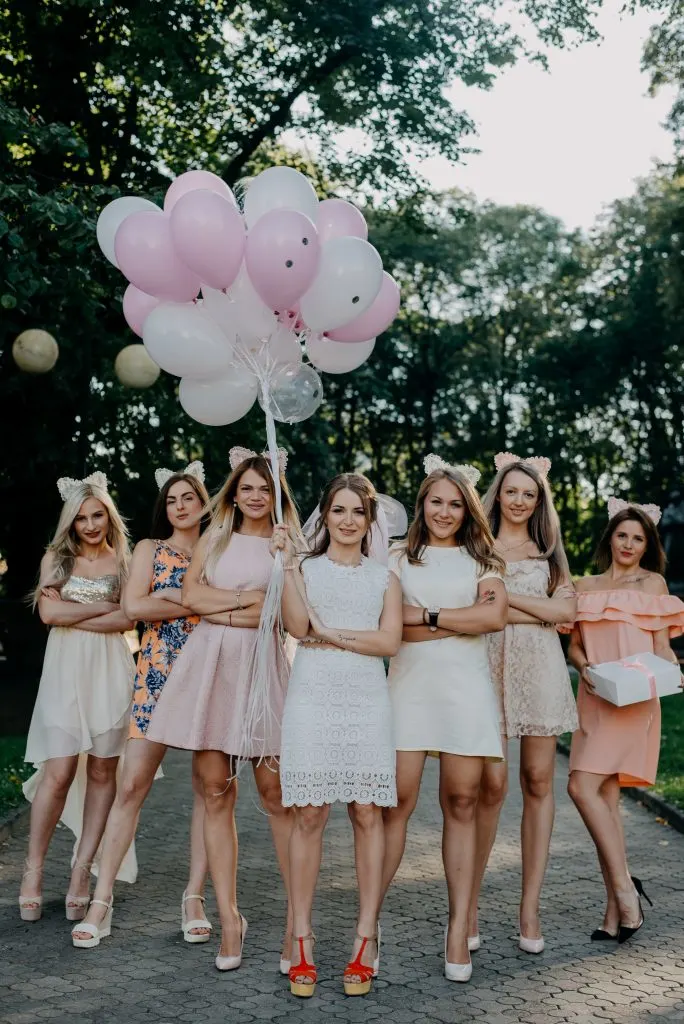 You've already been together all day, maybe it's a slumber party there's still lots of fun to be had but sometimes laying around doing something but a whole lot of nothing and just talking away is what happens.
It's a great idea to have activities to keep everyone from just retreating into their phones alone but still get to know each other even better.
Listen to podcasts – listen to a comedy or maybe you can solve a mystery
Binge a Netflix show
Take a virtual tour of a national park, museum, or aquarium
Watch zoo cams like these.
Older teens can help each other look at colleges with virtual tours
Do job searches and resumes together
Write poems and share
Bring yearbooks from parents or older siblings
Create a mini-play and put it on for parents, siblings, or each other
Create videos for tik tok
Read magazines and share beauty, fashion, celebrity gossip
Rearrange/redecorate a room help your friend see her room in a whole new way
Do a jigsaw puzzle
Photo booths change fashions, use props for lots of memory-making fun
So what are you waiting for?
Get started on your teenage girl's birthday party plans and choose some teenage girl birthday party activities that will make her feel special and loved.
With a little effort, you can create a memorable event that she'll never forget.
These great teen birthday party ideas have something for all types of teen girls.
Have any other fun ideas? Share them in the comments below. Have fun!