Keeping things sexy and romantic after a billion years together takes work.
Sending hot and flirty text messages to your husband is a fun way to keep things spicy.
It's just so easy to fit sending sexy text messages into your schedule when it seems like time is the last thing you have.
When you're young, or in our case youngish, and have small kids you think it will get easier once they get older.
Well, I can tell you every stage of parenting and marriage has its own challenges.
Now that the kids are teens (or 2 teens and one now a young adult), it should be easy to find time alone with your spouse.
But since everyone stays up later, kids don't sleep like the dead anymore and they actually know what goes on in the marriage bed, it seems to have gotten harder.
And what seems like an endless need for someone wanting to get a ride somewhere it just gets crazy.
Recently we've been joking that now that kids staying home alone isn't an issue, we're going to have to go back to our dating days and sneak off for a ride to get some nookie in.
And I do mean sneak out since you can't go anywhere without someone wanting to tag along.
My husband and I have been together since the beginning of our senior year in high school.
That's 29 35 years in case you wanted to know. 😉
Here's us back then going to the Senior Prom in 1989
We've had our ups and downs, and not just my hair.
We definitely don't have this marriage thing all figured out.
This post contains affiliate links. I will earn a commission at no additional charge to you if you make a purchase using my links. Click here to see my full disclosure policy.
But we do know you've got to nurture your marriage and yourself every day.
The Surrendered Wife: A Practical Guide To Finding Intimacy, Passion and Peace

The 5 Love Languages: The Secret to Love that Lasts

TABLETOPICS Couples: Questions to Start Great Conversations

Fun and Romantic Game for Couples: Date Night Box Set with Conversation Starters, Flirty Games and Cool Dares – Choose from Talk, Flirt or Dare Cards for 3 Games in 1 – Great Gift For Him or Her!

Marpac Dohm Classic (White) | The Original White Noise Machine | Soothing Natural Sound from a Real Fan | Noise Cancelling | Sleep Therapy, Office Privacy, Travel | For Adults & Baby | 101 Night Trial

One day raising kids and heading off to jobs will be a thing of the past and it will be just us.
3 years and 3 months, but who's counting? 😜
If we want to still enjoy being together, our relationship can't be set aside for later. It doesn't work that way.
So we still keep learning and growing to keep it all going.
Here's us on our wedding day, September 8th, 1995.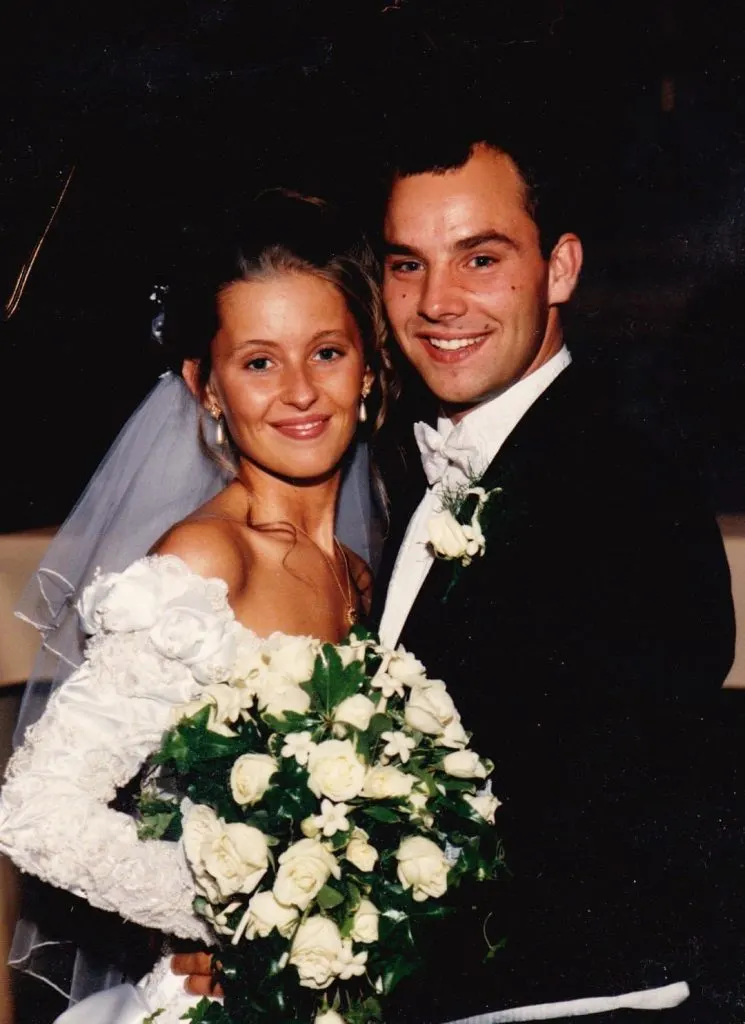 Here we are a few years ago on vacation at Acadia National Park.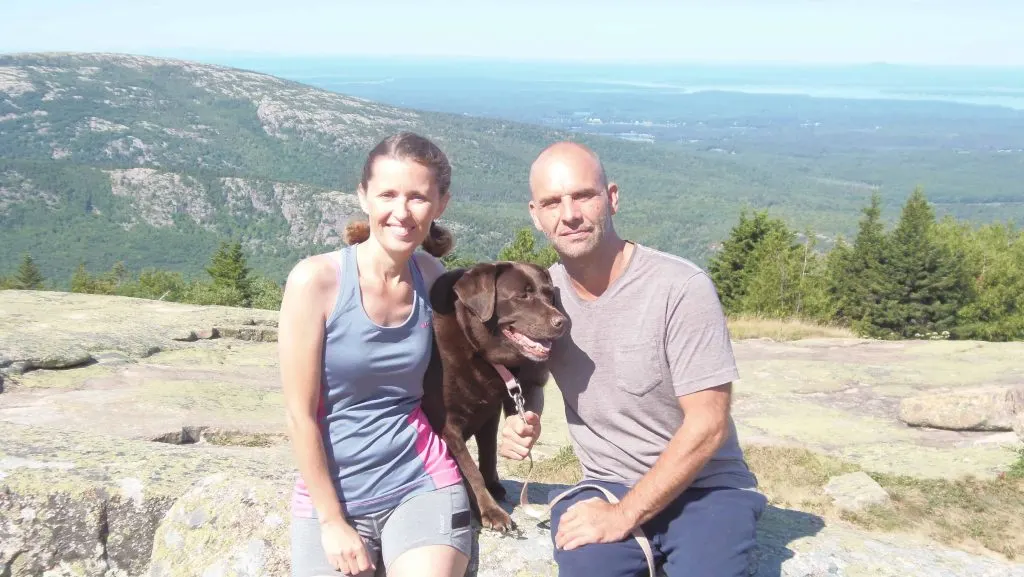 In honor of our 22nd wedding anniversary today…
** Original post featured 22 sexy text messages to send your husband. Now there are 30 fun, flirty messages.
Pair it up with our 30-day printable and you'll have a whole month of sexy texts to keep him thinking of you.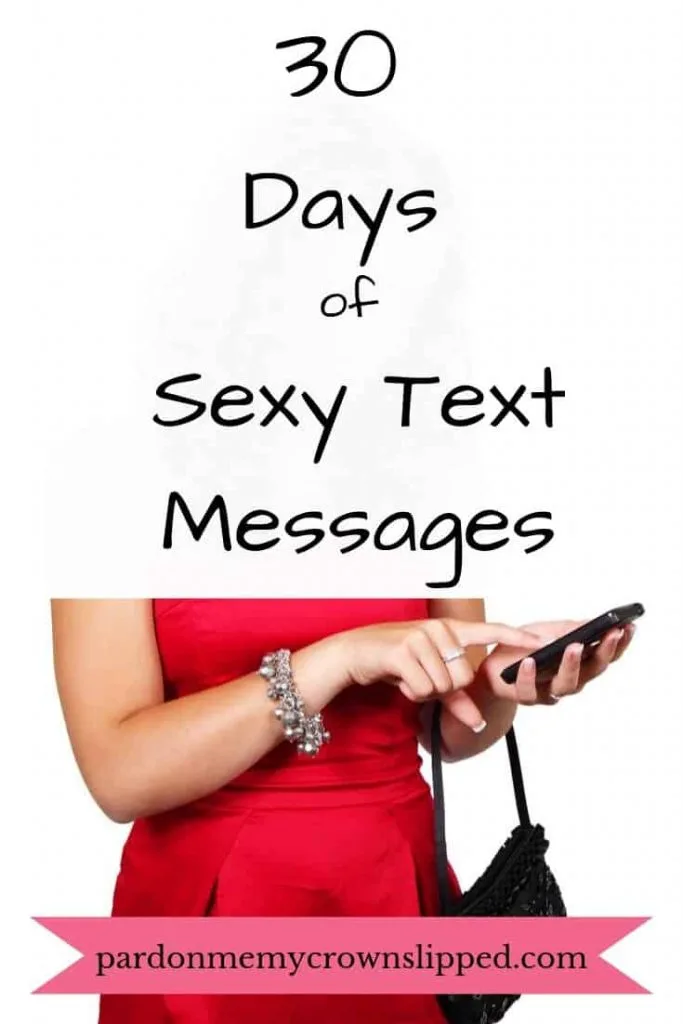 >>Crazy busy? Not creative?

Try this amazing bundle done for you from The Dating Divas. Click Here or on the pic below. ( I don't get any compensation, I just love their site.)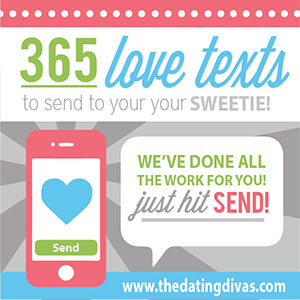 You might be wondering :
How to turn my husband on through text?
or
How to sext my husband?
Keep reading and when you're done, just go for it.
I'm not as gifted as The Dating Divas but here you go.
Some are sweet.
A few are romantic.
They might make you blush.
And the last few sexy text messages get down and dirty, (well sort of).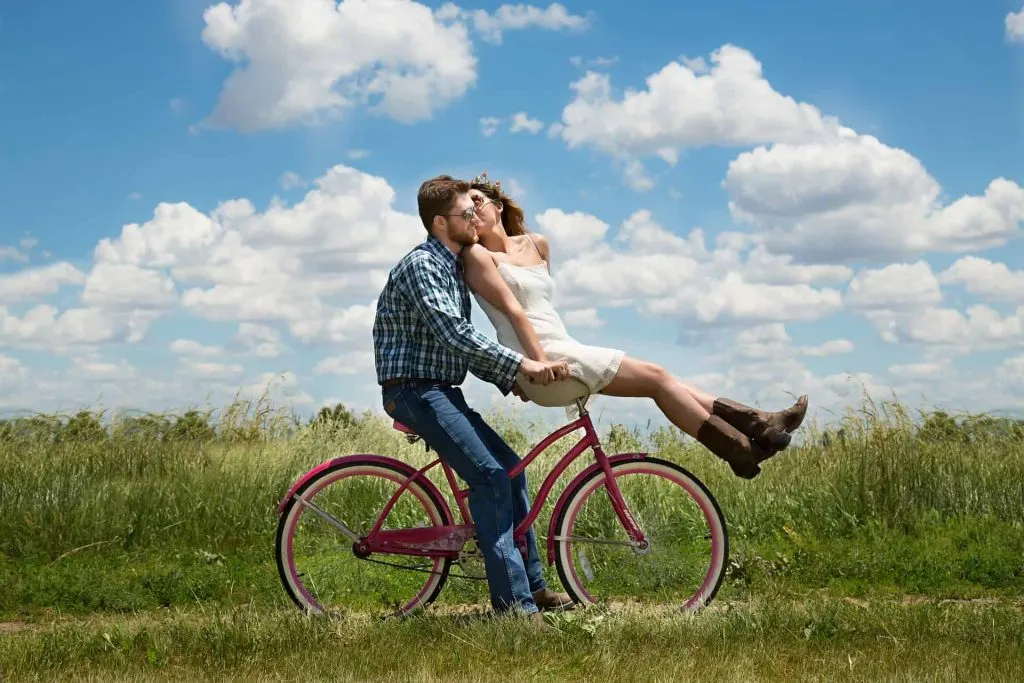 Romantic texts for your honey that are keeping it sweet
1. Missing you.
2. Hope you have a great day
3. Every day, I choose you
4. I'm sorry
5. Thanks for taking care of me
6. I'm so proud of you
7. I got us a sitter, so we've got a date
8. Hi, Handsome!
9. I Love You
10. I can't stop thinking about you.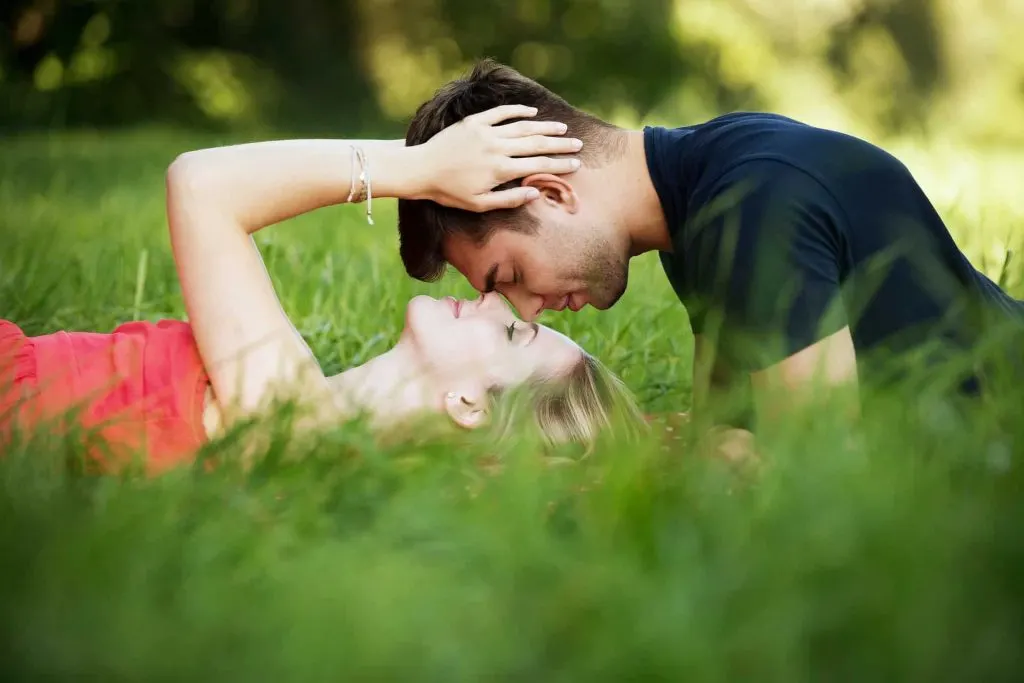 Spicy texts for him that are getting warmer
11. Hey Lover
12. Last night was amazing. Can I get a repeat?
13. You're so sexy, this girl is on fire
14. I can't wait to have your hands on me
15. I'm hot just thinking about you
16. I can't wait to get my hands on you
17. You're in my thoughts…the inappropriate ones
18. Lying in bed right now wishing you were here to play Simon Says.
19. I have ideas for our next game night. Let's just say there are prizes.
20. All I've thought about today is your mouth and where you can put it.
21. I hope you slept well last night because I'm gonna tire you out when you get home
22. Tell me 3 things you want me to do to you tonight. Your wish is my command.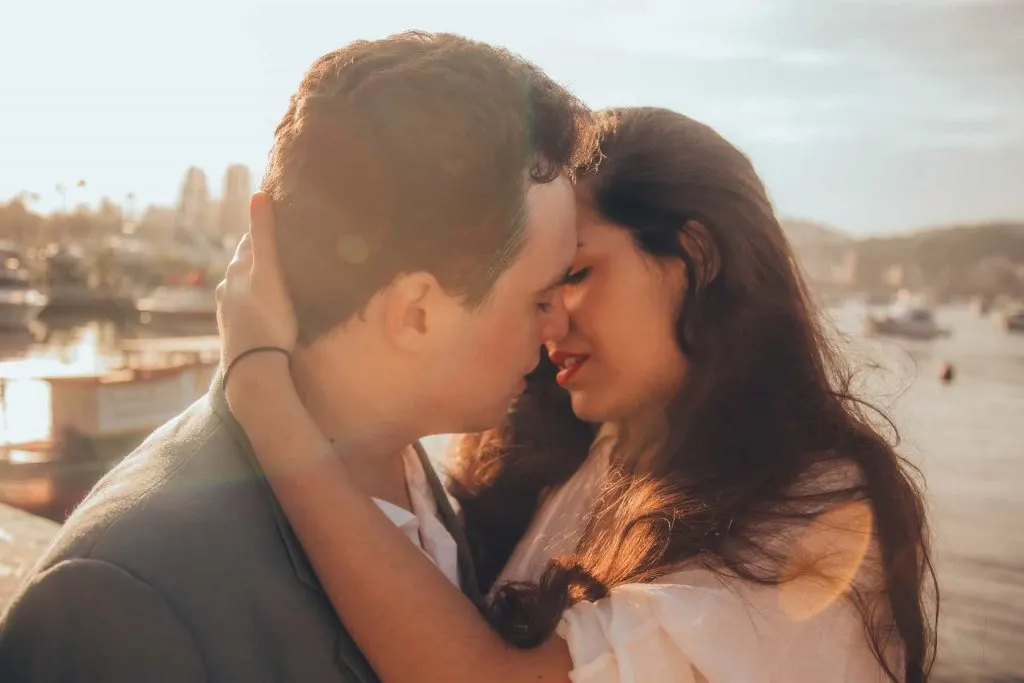 Sexy text messages for your husband that are getting too hot to handle
23. My thoughts are x-rated today…
24. I'm naked, how fast can you get here?
25. I put on fresh sheets, wanna make 'em dirty again?
26. Can I have you for breakfast in bed today?
27. I dreamt that I was your sex slave last night, it was hot – very hot
28. I love the way you make me wet when I fantasize about you
29. Some rough hot sex & no thinking would be nice right now
30. If you don't get here in the next 30 minutes, I'm gonna finish without you.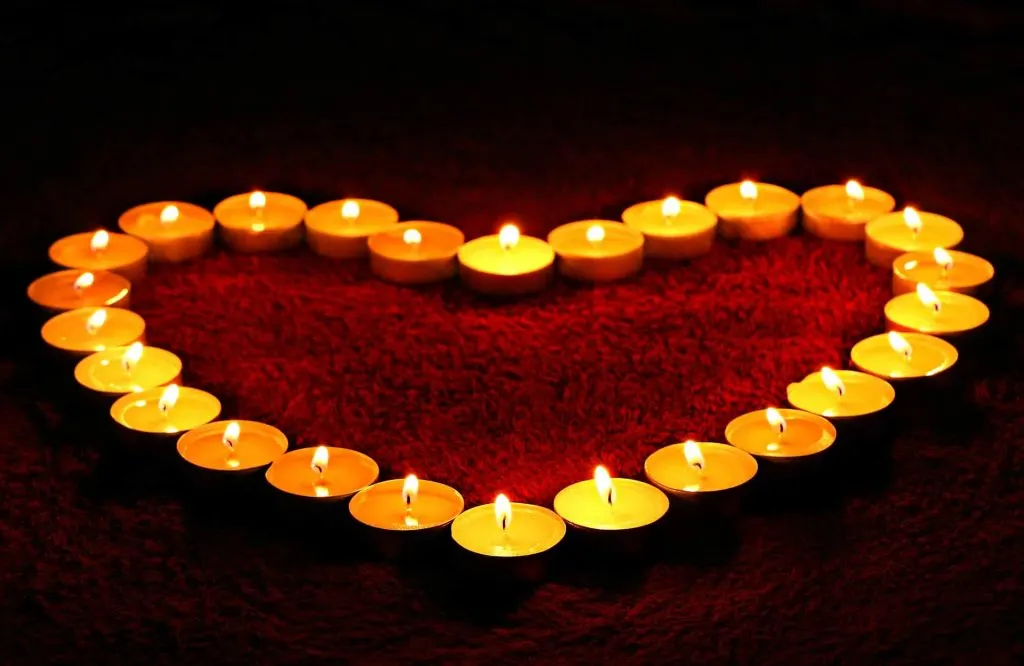 X-Rated texts for your lover that are no peeking
Just kidding, I kept the really good, I mean bad, * wink, wink, ones for my husband since I'm not willing to go quite that far on the blog.😳
If you're really interested in those kinds of sexy text messages … Pinterest is a good place to search.
⚠️Beware your smart feed will begin to add similar pins. Including graphic photos and language…you've been warned.