Looking for great work from home ideas for moms?
Call it a side hustle, an additional income stream, or just plain extra cash.
Maybe you want to work from home because you hate the 9-5 hustle or you want to be a stay-at-home mom.
Starting these while you still have a regular job can help you get around a financial crisis, help you cut back at work, or even replace your full-time income.
This has been a constant obsession for 20 plus years.
I have always wanted to work for myself.
I also knew that I wanted to spend my life enjoying the spouse I chose not just go our separate ways most of the day.
As our family grew and the pressure from one income did too the desire became stronger to find work from home ideas for moms.
I have tried many things over the years to bring in extra money.
Some were fun…like reselling.
Others were not like in-home daycare. 😵
While others were good for a time like MLM but really weren't a good fit for me.
This post contains affiliate links. I will earn a commission at no additional charge to you if you make a purchase using my links. Click here to see my full disclosure policy.
#1 Sourcing Items for Resale
These can be items that you find at thrift stores, flea markets or yard sales, or even from retail store clearance shelves.
Items on the side of the road or on craigslist are also ways to source items.
I have done all of these.
A great way to get your feet wet when starting out is to get rid of items you no longer want.
My first introduction to selling online was my mother's Barbie clothes collection from the 60's.
While I could have sold it as one collection.
I chose to use it to springboard a business on eBay.
I listed each outfit separately.
Packaged every item in tissue paper and included a handwritten thank you note.
By offering stellar service I received excellent feedback and quickly got myself noticed as a gold member seller.
With this rating, I was easily able to branch out into other categories.
I sold clothes, toys, kitchen wares, movies, and home decor.
Some from my own house but most I scouted out through thrift stores.
By doing a bit of research, taking a lot of notes, and a lot of trial and error, I was able to find items that were profitable.
You can choose to specialize or sell a variety of items based on what you find.
It can be so much fun seeking out items, not only because you might find something good, but because for me it fulfilled a love of shopping.
I could find items, most of the time, extremely inexpensively and resell them, so while I was getting the thrill of shopping I wasn't just buying up things to keep.
Sure sometimes things sit a while before selling them but for the most part, they flipped quickly.
Some items I even kept or enjoyed on display for a while until they sold.
Some were more enjoyable treasure hunts like out of production board games.
Others were not so fun like selling and shipping individual pieces of china.
Books turned into an item that was super easy to ship and could be highly profitable.
While books are sold on eBay, they became the backbone of my Amazon business.
Each platform worked better for different products. At least for me.
I stopped reselling a few years ago when caring for my grandmother kept me home a bit too much for getting out and finding items to resell.
Since then, trends and rules for both platforms have changed dramatically especially on Amazon.
Experts can be found specific to both eBay and Amazon as well as the type of items you might want to sell.
Be careful of paid advice.
While what advice they sell you will probably be true, there is so much good information out there for free or at least inexpensively.
Jessica at The Selling Family specializes specifically in Amazon.
I love their story and style.
I like her training for buying online via regular stores to resell on Amazon as well as her strategies for buying items in bulk from liquidators and then repackaging to resell.
She and her husband really have so much on their blog that encompasses everything you need to know. (I receive no compensation)
This was my favorite work out of all the work from home ideas for moms.
#2 Blogging
For the last few years, this has become one of the more popular work from home ideas for moms.
While this one can take longer to get off the ground, it can be extremely profitable.
I started this blog hoping to help moms who were raising kids and caregiving at the same time a place to laugh at the chaos and know that they weren't alone.
After my grandmother died, it was still that place with just a little less chaos.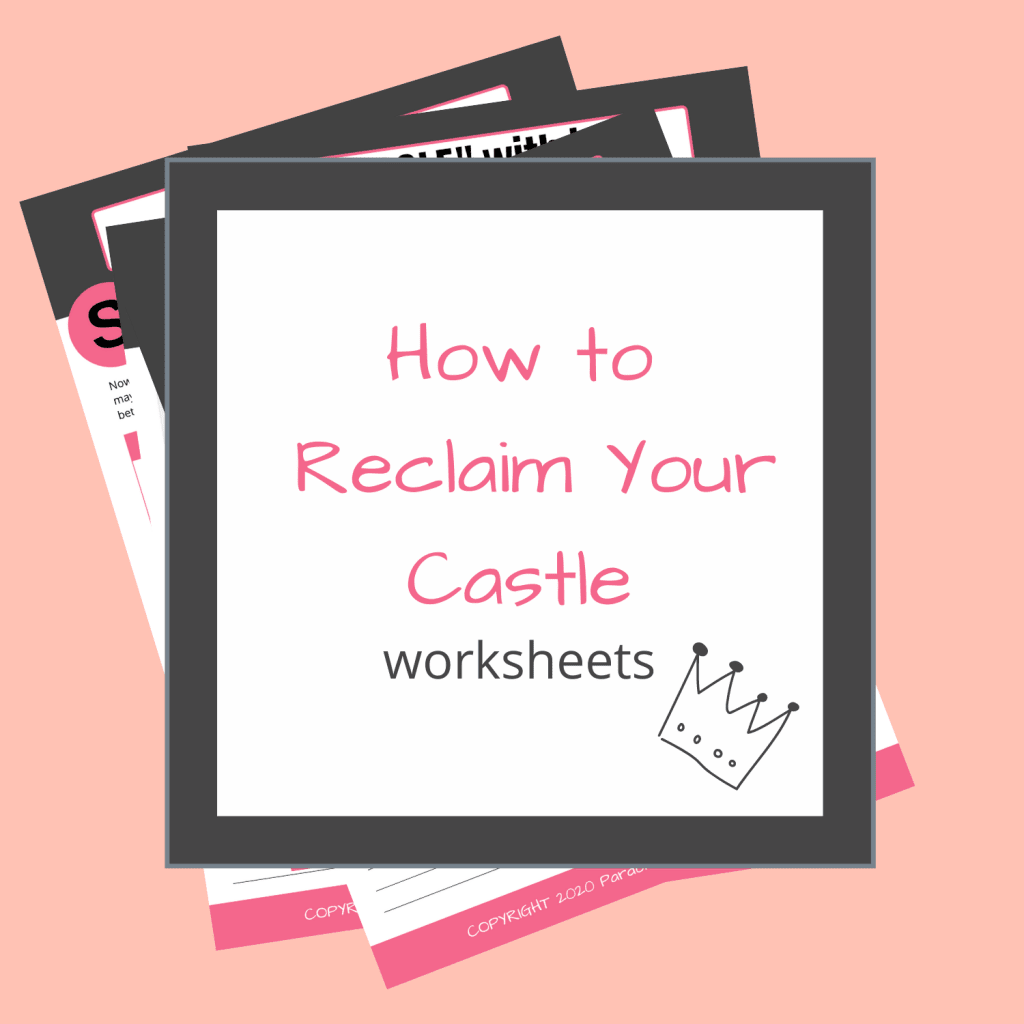 Overwhelmed with all life is throwing you? Check out these worksheets. Subscribers can find them in The Vault. Not a subscriber? Click here.
I didn't have a writing background, in fact, I didn't have any of the hands-on skills I would need to run this blog.
What I did have was what I apply to everything I do.
A love of learning and a willingness to try something new.
Oh, and my continuous desire to find a way to make money from home so I never have to work for someone else again.
Blogs can be started for very little money, to begin with.
You don't have to quit your job or go back to school.
Again so much is available online for learning each aspect of blogging.
Don't let anyone fool you into thinking it's easy.
If they do, find another mentor.
It does take work, time, and persistence.
People who say they made money quickly, often have experience with other blogs before starting one that takes off quickly.
With the right formula, blogs can grow very fast.
But with all the noise out there telling you what to do, you won't know what to listen to and you will run around doing a little bit of all the things and get bogged down.
You can go to my start a blog page to see some of the tools I use to make it all work.
As with anything else, there are an overwhelming amount of experts you can learn from.
Since that is not me, lol, my favorite experts are listed there too.
#3 Freelance Work from Home Ideas for Moms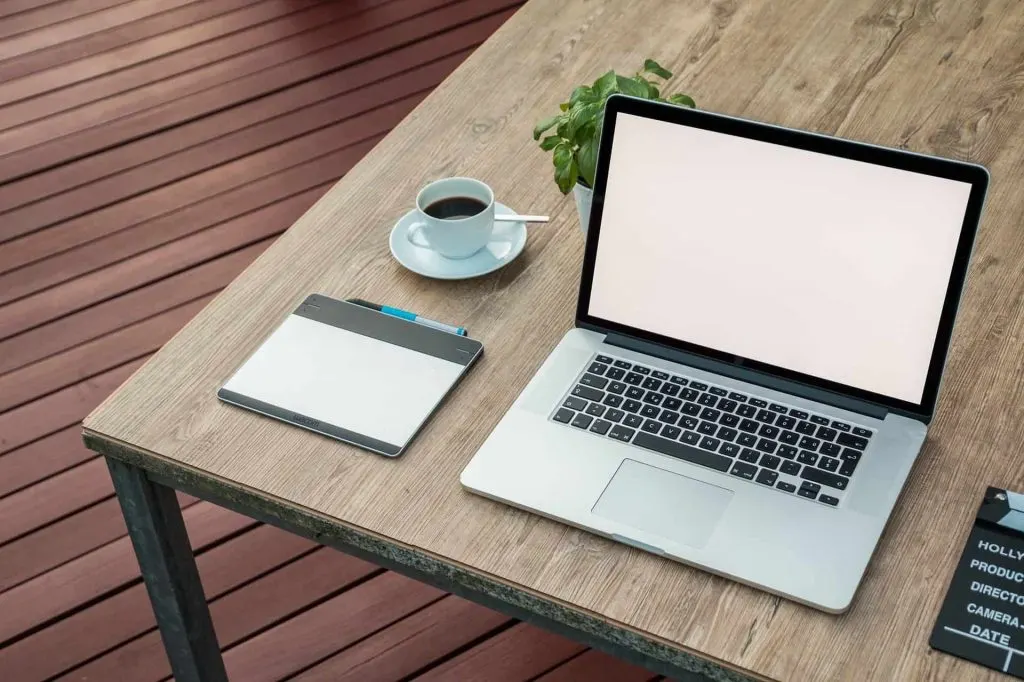 Freelancing simply means selling your work or services by the hour, day or job.
So the question is what are you good at?
Is it graphic design? Writing? Got a great speaking voice?
You can easily start a business doing what you love and getting paid for it.
Try Fiverr. (No affiliate compensation)
You can quickly set yourself up with a profile and begin getting clients.
Many people start out selling services for only $5 but don't sell yourself short.
If you truly are a trained professional you can obtain clients that are willing to pay much more.
You can also specialize in writing resumes, SEO, Social Media Management, creating graphics and more.
Check out the categories for ideas.
But if it's freelance writing you're looking to dive into look no further than Jorden Roper over at Creativerevolt.com.
Not only did she get herself from $0 to $5000 per month in 4 months, but she also teaches what she knows and holds nothing back.
I love her no b.s. style.
Her website offers tons of information for free on starting from scratch to exploding your business.
She offers courses both free and paid and has she has an awesome YouTube channel.
Even though I do all the writing on this blog, I don't consider myself a writer.
I know, I know that sounds really dumb.
I think of it more like a conversation.
And if you knew me in person you'd know I do love to talk. 😉
But if I really wanted to build a business around writing content for others.
I would devour everything Jorden has to offer and then do exactly as she says. It's, she's that good.
(No affiliate compensation)
#4 Virtual Assistant Work from Home Ideas for Moms
A virtual assistant or V.A. is someone who works from home doing tasks a business doesn't have the time or skills to do.
It can be as simple as answering calls and emails or more in-depth like marketing campaigns.
Administrative tasks that can be handed off to someone who doesn't take sick time, come in late, or need health insurance is appealing to large and small businesses.
Data entry and answering phones can be done from anywhere at all hours and time zones.
This is similar to freelancing but you don't have to be a specialist in any one thing.
Many virtual assistants start out offering general office tasks to get their business jump-started.
Sometimes virtual assistants find an area they like and excel in more than others and then can advance their business by offering specialized services and therefore can charge clients more.
To learn more about virtual assistant work from home ideas for moms I highly recommend these three wonderful ladies.
They all have great advice and a ton of free resources as well as paid courses.
While I haven't taken any of the paid courses, I have gone through all of their free materials as well as participated in their Facebook groups.
They are the real deal with personalized help within the groups and have each built a great community of virtual assistants that also offer great support. These experts on work from home ideas for moms really know their stuff.
The Facebook groups also allow posting of available jobs so it's a great way to find clients too.
Each of these ladies has their own style and I found so much from each of them to be helpful that I can't recommend just one. (No affiliate compensation)
#5 Transcription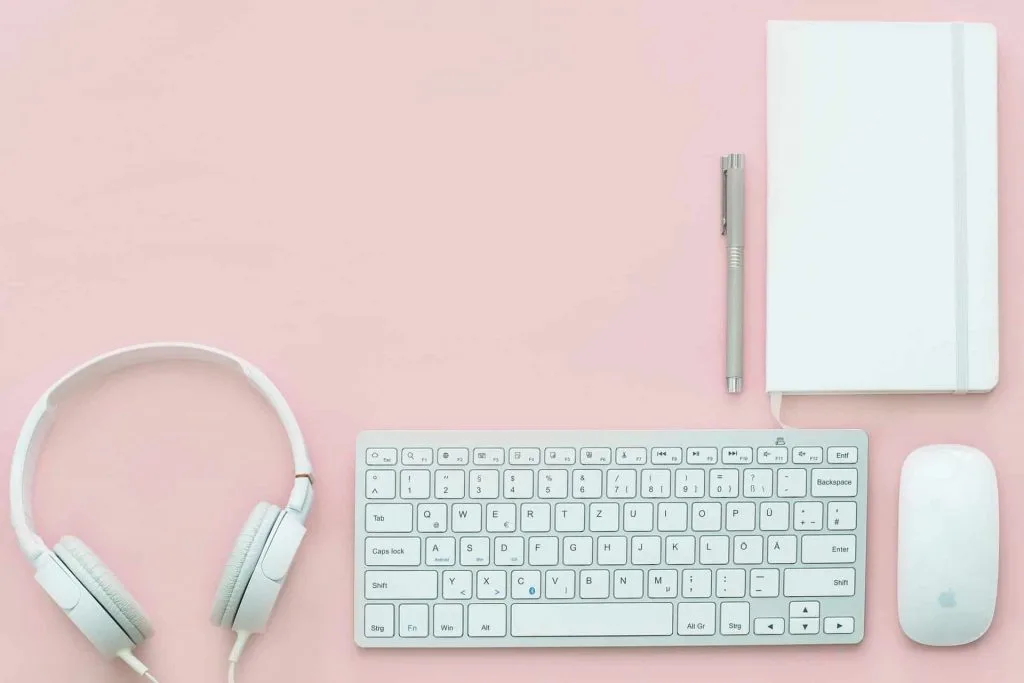 If you can type quickly and accurately this is a fantastic way to make money because it's guaranteed and fast.
Head on over to Rev. (No affiliate compensation)
Sign up is free and easy.
Once you take a proficiency test and receive the okay you are ready to begin.
You simply scan the list of jobs, pick the ones you want and complete the job.
All the software is given to you for free via download.
All you need is a set of headphones or earbuds.
You can even listen to a job first and decide to put it back into the queue if you don't want it.
Some are harder than others because of accents and multiple speakers however there are plenty to choose from.
Each job gives you a time frame for completion.
I only type at about 50 words per minute and only took some of the lowest paying jobs since I liked having fewer speakers with an English accent.
I also would relisten multiple times once I was done to recheck for accuracy.
The site checks this once you've submitted a completed job.
However, I still made a bit of money and it pays out every Friday.
If you have time, accuracy and efficiency on your side.
You can make a good deal of money.
If you are great with multiple speakers and accents as well you could kill it.
If you really want to take things to the next level or have no experience transcribing at all, take the free mini-course at Transcribe Anywhere.
This amazing 7-day free course teaches you:
Exactly what transcription is and why it's an invaluable skill in today's digital world.
Who uses transcriptionists, what it takes to become one, and the two keys to success as a transcriptionist.
Busts the biggest myth out there about transcription.
10 signs you're not a good fit for transcription
How much can you earn as a transcriptionist?
Where does transcription work come from?
What do you need to get started? Including a recommended list of equipment and an invitation to hop on board with Transcription Anywhere as a student.
Not sure?….try their Free eBook – The Truth About Transcription
Each of these businesses can be done on a small scale or built into something grand.
Dig into each of them and see for yourself.
What's next in your journey to find work from home ideas for moms?
There are so many work from home ideas for moms out there. You just need to hunt for them. Once you have a list of ideas investigate each one of them to be sure they're legitimate.
How can you check which work from home ideas for moms are real?
Google each type of business and if possible the name of the business with the words "scam" after it. Does anything come up?
Do another Google search with the word "reviews" after it. Read through the reviews. Do the reviews live up to the hype?
Ask around in Facebook groups or type the name of the business into the search for the group. Any posts relating to it will come up. Find out what experiences people have with the company.
Don't take what just one or a few people say. Not everyone will be happy or unhappy with a business. But watch the patterns of complaints or successes.
Need a push to go after your goals?
Read 108 Best Powerful Self-Confidence Quotes by Remarkable Women
What other types of work from home ideas for moms would you recommend? Comment below!