Okay, let's face it…your first time being single on Valentine's Day is probably going to suck, especially if it's a new thing.
You're still sad, mad, lonely, or all three.
How much more can it be rubbed in and highlighted than a national holiday celebrating lovers? 😣
*Sigh
So what's a single girl, a newly single mom to do on Valentine's Day.
This post contains affiliate links. I will earn a commission at no additional charge to you if you make a purchase using my links. Click here to see my full disclosure policy.
Here are my top 3 ideas to make the best Valentine's Day as a single mom as you can.
Try one of these and make it a single on Valentine's Day worthy of you!
#1 Make It an All About You Single Valentine's Day
Who knows how to love you better than anyone else?… Well, you do!
You're the only person who knows every last little thing about you. What you like, what you don't.
You're the only one who will be with you from the moment you're born until the moment you die.
So how can you show yourself some love this Valentine's Day?
First of all, you are worth getting a sitter! So do that.
This doesn't have to be at night.
Anytime that will work for what you want to do and whenever you can book someone to watch the kids.
Buy yourself flowers.
It doesn't have to be roses.
Buy a cheerful bouquet that makes you smile.
Love chocolates? Buy those too.
Get dressed up nicely.
Do your makeup and hair.
Do what makes you feel sexy.
Treat it like a date. It is…a date with yourself.
Take yourself to lunch. To a movie.
Go shopping and no I don't mean to the grocery store.
Book a pampering session at the local salon or spa.
Send the kids to the sitters instead and enjoy an afternoon or evening at home by yourself with a book and a bubble bath.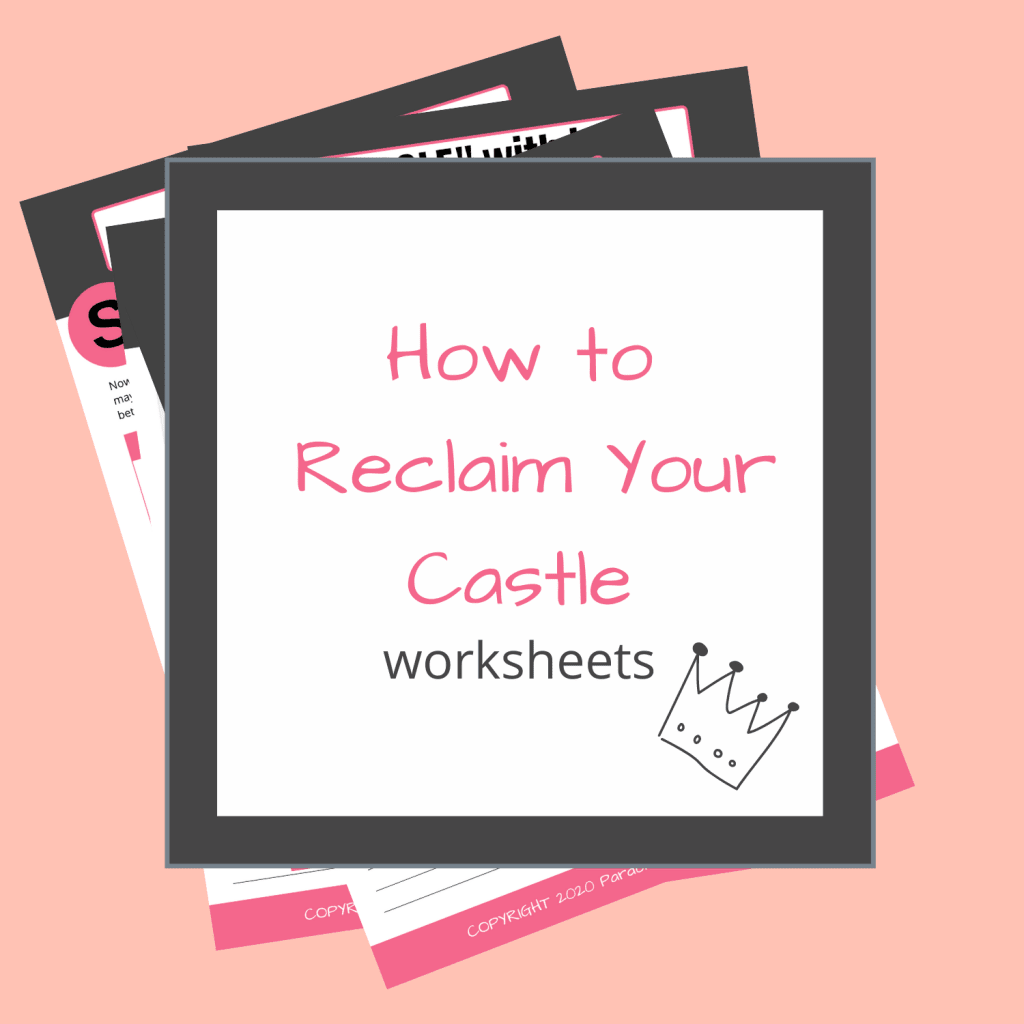 Overwhelmed with all life is throwing you? Check out these worksheets. Subscribers can find them in The Vault. Not a subscriber? Click here.
Struggling with ideas on taking care of yourself?…try these ideas for self-care.
Zen as F*ck: A Journal for Practicing the Mindful Art of Not Giving a Sh*t (Zen as F*ck Journals)

Sunflower Jewellery Inspirational Bracelet Expandable Bangle You were Given This Life Because You are Strong Enough to Live

Whatever it is that you don't normally do that can make this single Valentine's day fun for you.
Don't underestimate the enjoyment of your own company.
Personally, I love going places alone.
You don't have to pick somewhere where there will be lots of couples.
How about the bookstore or maybe the local home improvement store…two of my favorite places…whatever it is YOU like.
#2 Make It a Galentine's Day
Big Dot of Happiness Be My Galentine – Valentine's Day Gift for Women and Men – Wine Bottle Label Stickers – Set of 4

Big Dot of Happiness Funny Be My Galentine – Valentine's Day Photo Booth Props Kit – 10 Piece

Maybe you have other single friends, maybe you don't.
But there's a good chance that at least one of your friends can't be with the one they love on Valentine's Day either.
Whatever the reason, having friends to get together with can be fun.
Have a single Valentine's Day party at someone's house or go out to dinner and a movie.
Make it as fun and crazy as you're willing.
Take the focus off being alone and realize how fun and exciting life can be.
Host a Soup Exchange to brush off the winter blues, and enjoy some hearty soups with plenty to fill your freezer.
Do a group spa visit or set up a spa party at home.
Serve one of these fun punch recipes.
Do something new and invite a psychic to do readings or have an adult toy party.
Use these printables to plan for your party…
Cards Against Humanity

WHAT DO YOU MEME? Party Game

Buddeez 14401C-ONL Party Top New Beverage Dispenser, 1.75 gallon, Clear

#3 Make a Valentine's Day Date with Your Kid
If you have more than one, you could do multiple kid dates to make it special.
There are so many reasons we get busy and don't have a chance to get one-on-one time with our kids.
Try something new they want to do or maybe have been pestering you to try.
Take your daughter for a pedicure and lunch.
Finally, go to that rock climbing gym with your son.
Use the opportunity to show daughters how they should be treated on dates or show sons how to treat a lady on a date.
Stay-at-home dates are fun too.
Just Dance 2019 – PlayStation 4 Standard Edition

Make it a movie night.
Cook a fancy dinner.
Or do mani-pedis on each other.
Nail Art Brushes, Dotting Pens Marbling Detailing Painting Striping Tools 20pc Kit Set with Roll-Up Pouch – Best for nail art and facial detailed painting – FREE eBook with Design Idea

This nail kit is our favorite. Use the ebook for design ideas or get great ideas on Pinterest.
Focus on fun.
Being single on Valentine's Day doesn't have to be depressing.
When you truly learn to love yourself., you can be happy no matter what day of the year.
So those are my ideas, what's your best idea for someone to have a great single Valentine's Day? Leave a comment below.