National Daughters Day is a unique holiday honoring the extraordinary relationship that exists between parents and their daughters. On this day, daughters from all over the world are celebrated for their love, courage, and accomplishments.
This yearly event gives parents a chance to show their love and admiration for their daughters in significant ways. This article will explain the significance of National Daughters Day and provide you with some creative gift ideas to show your love and appreciation for your daughter on this important day.
This post contains affiliate links. I will earn a commission at no additional charge to you if you make a purchase using my links. Click here to see my full disclosure policy.
Why is National Daughters Day Important?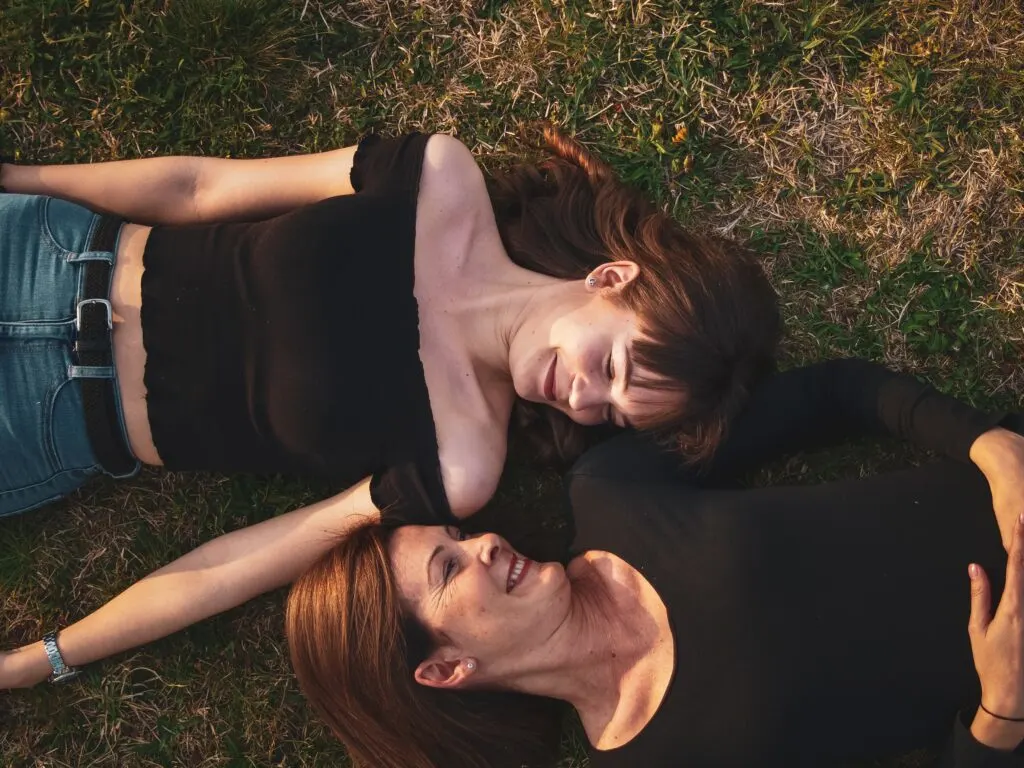 National Daughters Day is significant because it honors the vital contribution daughters make to our lives. Daughters provide parents with joy, contentment, and a sense of accomplishment. They frequently serve as the rock, providing assistance and unwavering love.
The following justifies the significance of National Daughters Day:
Acknowledging and Honoring Daughters
The celebration of National Daughters Day would provide a chance to acknowledge and value the value of daughters in households and society. It enables parents and families to honor the distinctive qualities, accomplishments, and contributions of their daughters.
Empowering Girls and Women
By designating a day for daughters, the emphasis can be placed on empowering girls and women, advancing gender equality, and inspiring them to pursue their goals and objectives without restrictions.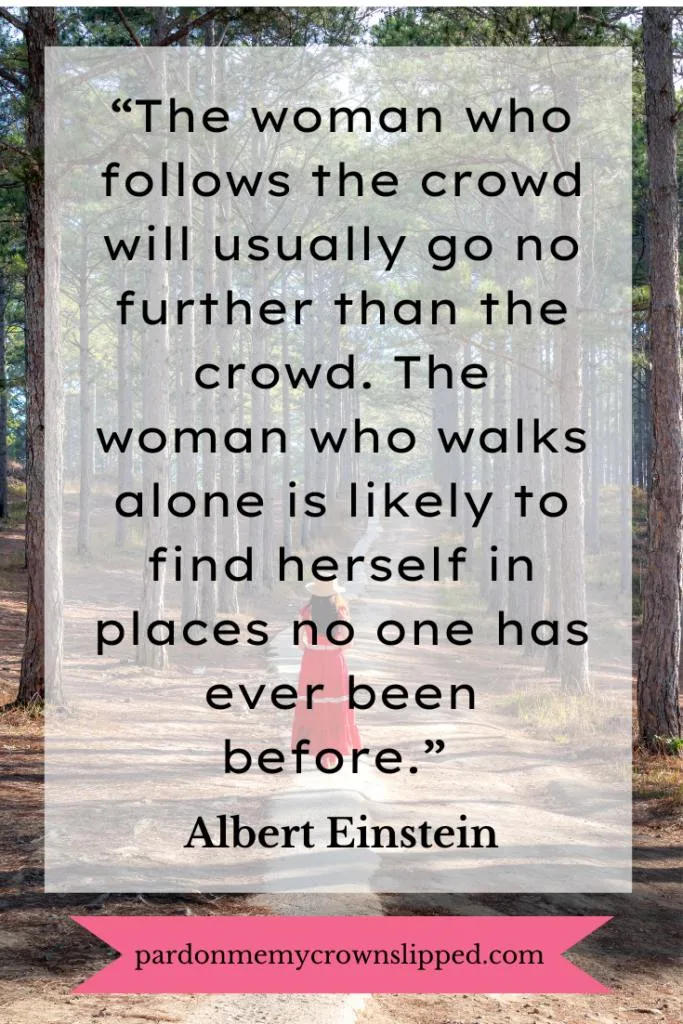 Strengthening Family Bonds
The relationship between parents and their daughters can be strengthened by observing National Daughters Day. It can be a unique opportunity for families to bond, show their affection, and create a nurturing and supportive atmosphere.
Promoting Awareness of Gender Bias
National Daughters Day could also serve as a reminder of the persistent difficulties that women and girls encounter in every country, such as violence against women, unequal opportunities, and discrimination based on gender. Awareness raising can result in improvements and initiatives to remove gender bias.
Encouraging Parental Involvement
National Daughters Day might encourage more involved and supportive parenting by reminding parents of their responsibility for fostering their daughters' growth and well-being.
Advocating For Girls' Education
This day could also be used to highlight the value of education for girls, the ability of education to break down barriers, and the ability of young women to shape their own destinies.
When is National Daughters Day Celebrated?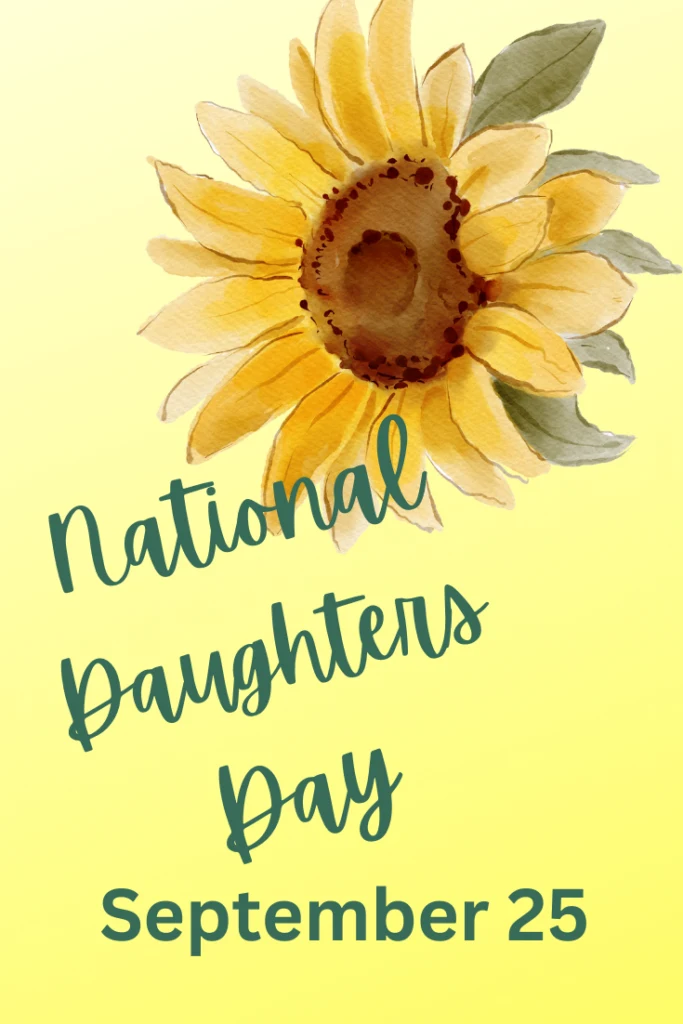 National Daughters Day is commemorated annually on September 25.
As a result, there is a chance for families to gather together and celebrate the relationship between mothers and daughters. The celebration's objective, which is to show daughters love and gratitude, may differ depending on the country and the day.
The purpose of the day is to improve the bond between parents and their daughters while also making enduring memories.
Meaningful Gift Ideas For National Daughters Day
It's crucial to select presents for National Daughters Day that thoughtfully and meaningfully capture your daughter's distinct personality and interests.
The following eight presents will help to make this day extra special:
Floral Arrangement
Flowers are a traditional gift that stands for beauty and love. Your daughter's favorite flowers put in a stunning bouquet will make her day and act as a constant reminder of your devotion. You might even include a special message thanking her for being in your life.
Chocolate Bouquet
A chocolate bouquet is the ideal present for your daughter if she enjoys sweet things. It mixes chocolate's deliciousness with a floral arrangement's aesthetic attractiveness. This culinary gift, which was lovingly made, will make your daughter smile and sate her appetites.
Personalized Watch
Your daughter will treasure the personalized watch she receives for the rest of her life. Make the watch extra personal by adding a thoughtful inscription or her initials to the back. She will be reminded of your affection and consideration each time she checks the time.
Cosmetic & Spa Basket
With a cosmetic and spa basket, you may give your daughter a spa-like experience. Stock it with high-end face masks, aromatic candles, and bath items. She will be able to unwind, revive, and take care of herself thanks to this gift, which will convey to her how much you respect her well-being.
Soft Toys
Soft toys have a unique place in our hearts since they make us nostalgic for our youth. Surprise your daughter with a new soft toy that features her preferred animal or character, or give her one that she loved as a child. This present will bring back fond memories and forge new ones.
Plants
Give your daughter a plant that represents love and progress. Pick a plant that requires little upkeep that she may keep in her room or garden. She will be reminded of your love and the nurturing relationship you share each time she takes care of the plant.
Silk Scarf
Any outfit benefits from the elegance that a silk scarf brings. Choose a scarf with your daughter's favorite color or a pattern that captures the essence of who she is. She will be reminded of your affection and the consideration you put into choosing this wonderful present every time she wears it.
Photo Cake
An enjoyable way to honor National Daughters Day is with a photo cake. Have a cake decorated with a favorite photo of you and your daughter. The party will be even more spectacular and memorable thanks to this unique touch. Wrap a framed copy of the photo for her to keep.
Other Ways to Celebrate National Daughters Day
Plan a mother-daughter (or father) date for just the two of you
Take a hike
Catch a movie and grab lunch or dinner – can be done at home
Go on a ghost tour
Learn a new skill by attending a class
Go to an art studio
Attend a concert or local live music
Take a dance or yoga class
Go on an overnight stay
Photoshoot for two
Volunteer for your favorite cause or consider choosing one that focuses on women such as a shelter.
If you have a group of mom friends with daughters or maybe your daughter's friends and their moms would enjoy this. Maybe it's just tea for two.
If you don't own a tea set, you could purchase one and use it to create a tradition for just the two of you that doesn't have to be reserved for only once a year.
For tea party hosting ideas, Steeped in Fun: 13 Charming Tea Party Ideas for Teens and Adults
Conclusion
It's a perfect opportunity to show your daughter how much you care on National Daughters Day. You can express the breadth of your feelings and deepen your relationship by selecting thoughtful gifts. Whether the gift is a bouquet of flowers, a custom watch, or a spa basket, the thought that went into it will make it more meaningful.
Celebrate this day with your daughter as a beloved and important member of your family, and with love and thanks.