Your locker serves as your individual place inside the school as a student. You keep your possessions there, store your books there, and frequently use it as a makeshift haven in between classes.
Personalizing your locker not only adds a touch of individuality but also creates a space that reflects your personality and style. It's a chance to showcase your creativity and make your school locker a place that brings you joy and inspiration throughout the day.
This post contains affiliate links. I will earn a commission at no additional charge to you if you make a purchase using my links. Click here to see my full disclosure policy.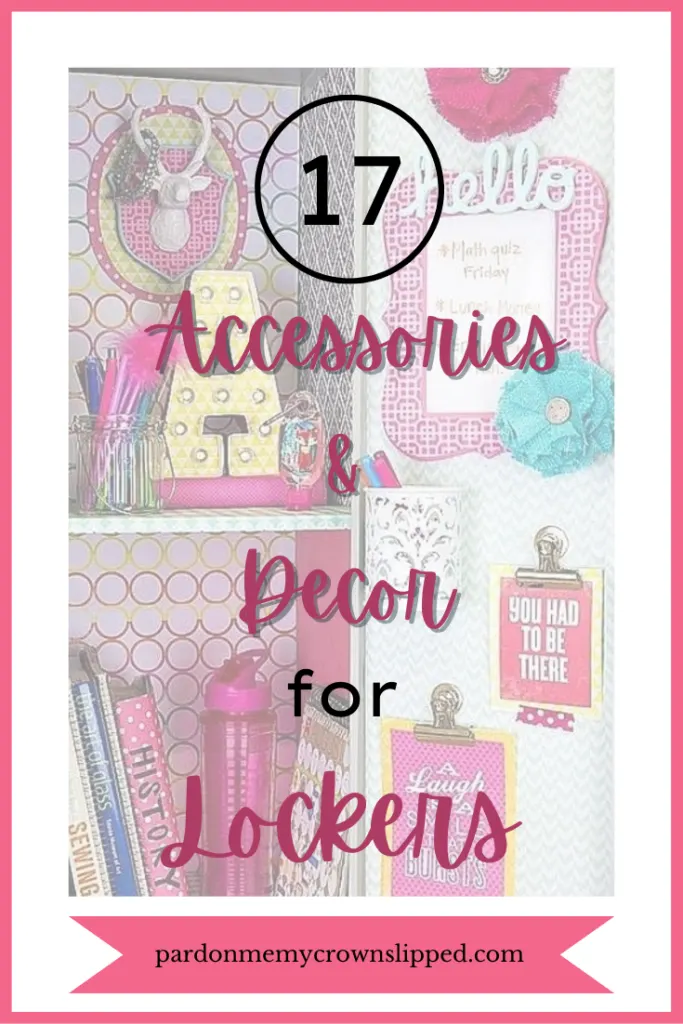 Benefits of DIY Locker Accessories and Decor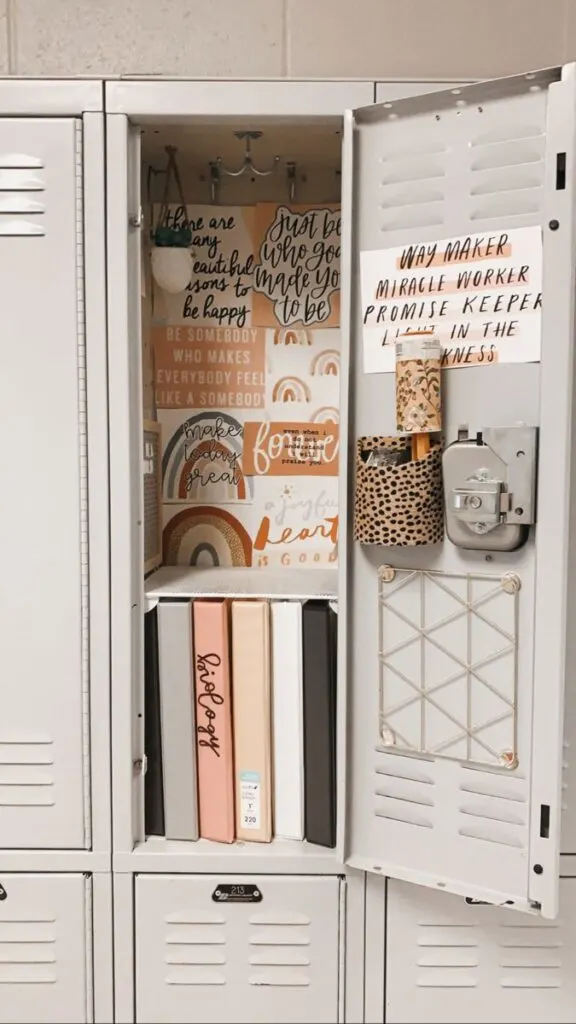 Personalization
You can design a room that is exclusively yours by adding DIY decorations and accessories to your locker. There are countless alternatives, whether you want a basic design or a splash of colorful colors.
Pick items that are representative of your interests, such as images of your favorite band, motivational sayings, or your own original artwork. You'll be greeted by a place that feels like home when you open your locker.
Creativity and Self-Expression
You can exercise your creativity by taking on DIY locker projects. Each project is a chance for you to exhibit your creativity, whether you're designing personalized locker boxes or making polka-dot stickers.
It's an opportunity to use your ideas freely, think beyond the box, and explore various materials. Even just the act of being creative itself may be immensely gratifying and improve your mood.
Stress Reduction
Having a personalized school locker can be a mini refuge of calm in the midst of the bustle that is school. The act of arranging and decorating your locker can be relaxing and help you feel less stressed. It gives your classroom atmosphere a sense of calmness and control.
Imagine entering your locker to see a well-kept area with serene hues and inspiring sayings. It may be a simple yet effective way to lessen the stress of regular academic life.
Organization and Time Management
The potential of DIY locker accessories to improve organization and time management is one of its many useful advantages. You may designate specific areas for your textbooks, notepads, and other necessities with the correct accessories.
While duct tape locker pockets can retain tiny items like pencils, sticky notes, and calculators, DIY locker bins can be labeled to help you keep your belongings arranged. You'll be able to find what you need quickly and save time on hectic school days if your locker is organized.
Budget-Friendly
Cute locker ideas and accessories are not only enjoyable but also inexpensive. Many of the supplies required for these crafts are readily available at home or are reasonably priced in craft stores.
You may turn commonplace objects into fashionable and useful components for your locker by using creativity. This makes DIY locker projects affordable for all students and enables you to customize your area.
41 Best Sites for College Textbooks to Make the Most of Your Money
Sustainability
DIY locker accessories provide a greener choice to store-bought options in a time when sustainability is becoming more and more essential. Reusing and recycling products will help you generate less trash and have a smaller environmental effect.
Consider using temporary wallpaper or colorful tape to give your old notebooks a makeover as an example, rather than purchasing brand-new ones. You'll not only be helping to create a more sustainable future, but you'll also have a distinctive locker.
DIY Locker Accessories and Decor Ideas
Neon Dreams
Neon accents will give your locker a splash of color. Push pins, sticky notes, and magnets in neon colors are easy and inexpensive ways to make your space more cheerful.
On a small canvas or piece of paper, you may even make your own neon-themed artwork using fluorescent paint or markers. To give your locker a colorful touch, hang it inside.
LED Lights
Use LED lights to make your locker feel cozy. These adaptable, battery-powered lights may be quickly mounted inside shelves or around the inside edges of lockers to cast soothing lighting.
Select a color that goes well with your personal style, or for a dynamic look, choose LEDs that change color. The lights will offer a little atmosphere in addition to lighting up your locker.
DIY Locker Bins
Make your own locker bins to keep stuff tidy. Covering bare cereal or shoe boxes with attractive paper, cloth, or even rope allows you to reuse them. Use them to hold your notebooks, folders, and other supplies after cutting them to the appropriate size.
In order to make it simple to find stuff, label each container with vibrant tags. These handcrafted containers give your locker a unique touch in addition to being useful.
Duct Tape Locker Pockets
Due to its adaptability, duct tape can be used to create functional locker pockets.
Duct tape should be cut to the required length, folded in half, and the sides taped together.
To store tiny items like pencils, highlighters, and sticky notes, attach these pockets to the inside of your locker door. To meet your needs, construct a variety of pockets in various sizes and hues.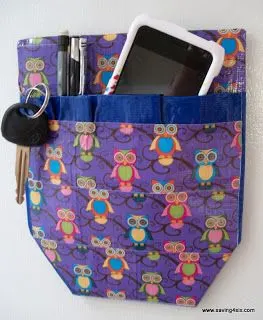 For a tutorial on how to make a duct tape pocket like the one above, check out Carrie's post.
Temporary Wallpaper
Use temporary wallpaper to give your locker a pop of pattern. Whether it's through the use of strong stripes, delicate florals, or geometric forms, pick a pattern that expresses your personality. Cut the wallpaper to the correct size based on the measurements of your locker.
Apply it to your locker's back wall, removing any air bubbles as you go. When you wish to modify the appearance of your locker, temporary wallpaper is simple to remove. You can even buy a magnetic kind.
Upgraded Notebooks
Make your simple notebooks into one-of-a-kind works of art. Create borders or geometric patterns on the covers using colorful washi tape to give cutouts or stickers to give visual appeal.
You may even print out your own designs to create bespoke covers using scrapbook paper. These personalized notebooks will not only make studying more pleasurable, but they will also highlight your creativity.
Dressed-Up Erase Board
Transform the door of your locker into a useful and fashionable whiteboard. To fit the inside of your locker door, cut a piece of whiteboard paper with an adhesive backing. To create reminders, motivational sayings, or doodles, use vibrant markers.
To hold pens and erasers, you can alternatively connect magnetic clips or containers. You can stay organized and have access to vital information with the help of this stylish and functional addition.
DIY Pencil Boxes
Make your own pencil cases to keep your pens and pencils tidy. Use patterned washi tape or adhesive paper to repurpose empty Altoid tins or small plastic containers.
Additionally, you can customize them by adding stickers or your name. These small pencil boxes fit easily into your locker and are ideal for keeping small goods.
Mini Notebooks
To make small notebooks for short notes or reminders, create them. A stapler or ornamental ribbon can be used to bind together small pieces of paper that have been cut to the required size.
Stickers, sketches, or phrases are good decorations for the covers. These little notebooks are not only cute but also useful for organizing and storing information in a small space.
Polka-Dot Stickers
Stickers with polka dots will give your locker a whimsical touch. Pre-made stickers are available for purchase, or you may make your own using colored paper and a hole punch.
Put them on your notebooks, shelves, or even the inside of your locker door. A fun atmosphere will be immediately added by the polka dots.
Creative Ways to Use Everyday Items for Cute Locker Decor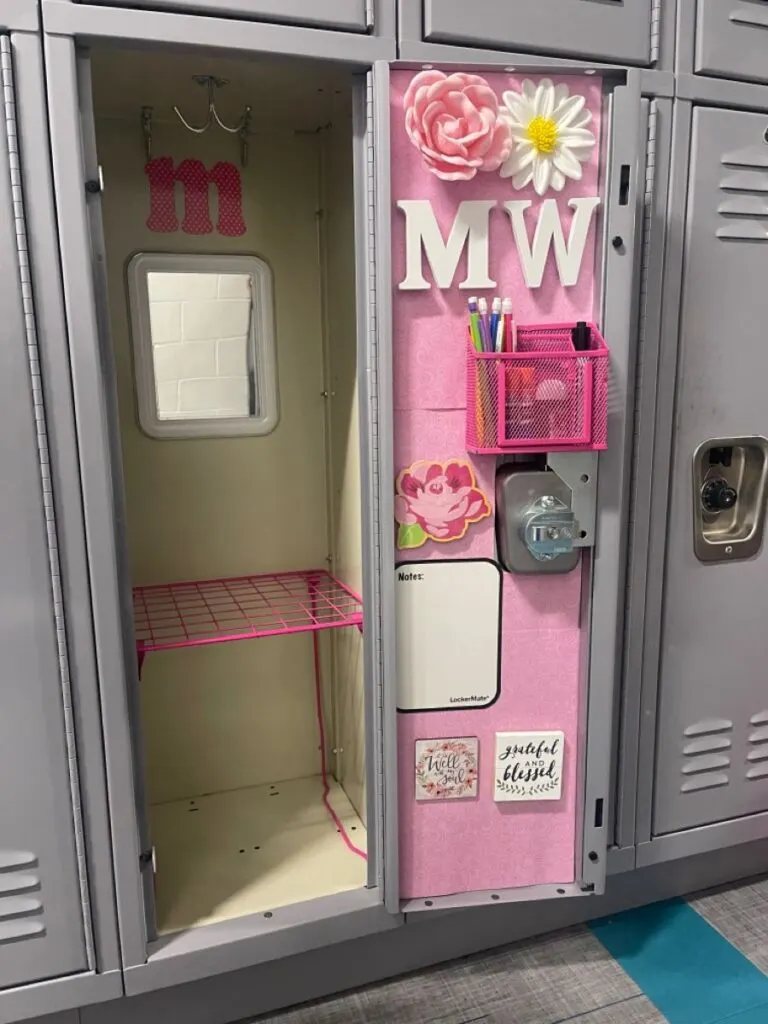 You don't have to blow a fortune on expensive locker accents. A lot of commonplace materials can be ingeniously reused to give your locker a unique touch.
Binder Clips
Papers can be held together with binder clips in addition to that. To make hooks for hanging lightweight goods like keys, lanyards, or tiny handbags, fasten them to the outer borders of your locker shelves. They can also be used to clip together loose documents for the organization.
Clothes pins that are decorated with washi tape or painted are fun to use as well. Just add a magnet.
Additionally, magnetic clips like these can be used to hold heavier items.
Use a Locker Organizer
A locker organizer can be a practical and efficient use of limited space. Use magnetic hooks and an over-the-door hanger or shower caddy to store things like hair brushes, deodorant, or even snacks, hang it on the inside of your locker door. Your stuff will be kept in the compartments, which will keep them orderly and accessible.
Magnetic Spice Containers
Use magnetic spice jars to store little items in your locker by repurposing them as storage. The sides of your shelves or the inside of your locker door are good places to attach them. Paper clips, rubber bands, and other little materials that are prone to be misplaced are ideal for keeping in them.
Picture Frames
Displaying pictures of your loved ones will give your locker a personal touch. Use little magnetic photo frames to fasten them to the inside of your locker door. Every time you open your locker, you will be greeted by the cheerful smiles of your loved ones.
Mirror
No locker is complete without a mirror for checking your hair, makeup, and teeth. Ones designed for lockers are best since they have magnets already on the back.
Related Reading
Conclusion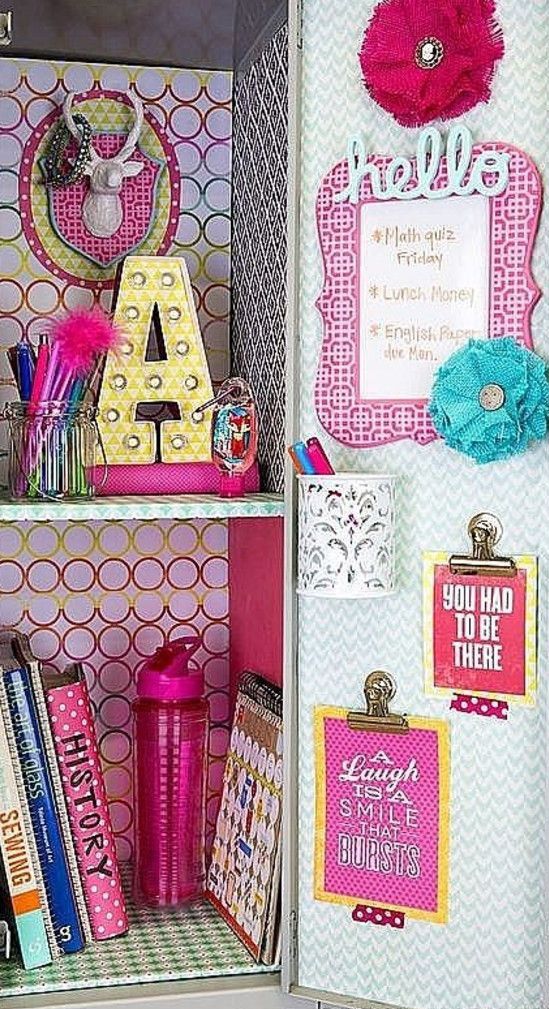 Personalizing your locker with DIY accessories and decor is a fantastic way to express your creativity, reduce stress, and create a space that feels uniquely yours.
There are countless ways to turn your locker into a unique haven, from LED lighting to neon embellishments.
You can maintain your locker's organization and functionality by finding inventive storage alternatives and repurposing common items.
The most crucial thing is to make your locker a place that inspires and provides you delight, whether you choose to adopt current trends or start your own.
So go ahead, unleash your imagination, and turn your locker into a unique work of art.
Benefits and Opportunities of Internships for High School Students: Unlocking the Path to Success