A printable calendar with notes is a perfect way to plan out your month so that you can quickly see important holidays, special occasions, and stay organized.
You may like to see a whole year mapped out in a month-to-month calendar or prefer to break it down weekly.
No matter what, if you want to be successful, it's important to plan ahead.
Many people like using an online calendar so they can sync their personal calendar, corporate calendar, and even school calendar all into one so they don't miss out on important events.
Even though I use my phone for a lot of things. I still prefer paper calendars and planners.
They can be posted to be scanned quickly at a glance or as a reminder as you walk by.
Don't you hate when you forget an appointment or someone's birthday?
Do you like to plan out your month but need a place to put it all where you can see it right away?
Me too. The problem is I can never find just the right calendar.
Boring and plain. Too many features I don't need and ones I need but it doesn't have.
Too small, too large. Doesn't have the right amount of space I need for each day or have a notes section for jotting down ideas.
And don't get me started with having to flip back and forth between monthly and weekly pages in planners.
I've tried using a desk calendar, wipe-off boards on the refrigerator. A wall calendar is always so glossy that pencils and pens won't write.
There's a better way. A calendar template is a perfect way to plan out your entire year or just print monthly as you need them.
With a blank calendar page in your planner, on your desk, or on your fridge, you'll be constantly reminded of special or important dates and tasks.
This post contains affiliate links. I will earn a commission at no additional charge to you if you make a purchase using my links. Click here to see my full disclosure policy.
Why would I want a blank template?
These free calendar templates are blank, without dates or month titles.
You'll have complete control over the look of your calendar year thanks to this method, which allows you to use any design for different months of each year.
With a single page printable blank calendar, it's perfect for printing only the months you need.
You may plan a task over the course of a month without including the name of a month.
That way any start date or date range can work even if you begin in the middle of a week.
You don't necessarily want it on the same calendar you have for the whole family. Just one blank calendar template would work perfectly.
How Is a Blank Calendar Better than A Normal Calendar?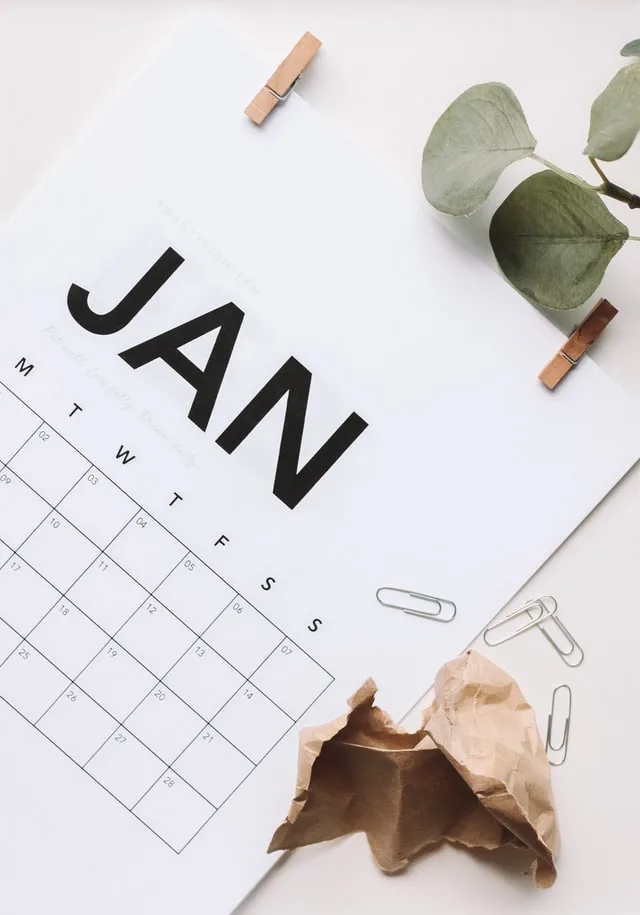 Get and print free blank calendar printable pages for different things, such as home, work, events, and more. This is perfect for seeing everything at a glance more easily.
Hang multiple months or other calendar templates up to be able to see the progression of a project or goal all at once.
What are the different styles of printable calendar templates?
Daily calendar by the hour
Weekly calendar with notes section optional
Monthly calendar with notes section optional
Yearly calendar
Use a weekly calendar for:
Track medical information like medication times, treatments, caregiver schedules
Use a printable monthly calendar with notes template for:
Federal holidays
Bill paying
School calendar
Work schedules
Birthday calendars
Event timelines
Vacation planning
There's truly no limit to what you can do with the types of custom calendars you can create.
How Do I Make a Blank Monthly Calendar Template?
Free printables templates are available online in both Google docs and Microsoft Word.
However, since those are just plain I have created a few different styles you may like.
Each free printable download is a pdf file. Just click on the image.
Available Monthly Calendars for Download
---
---
---
---
---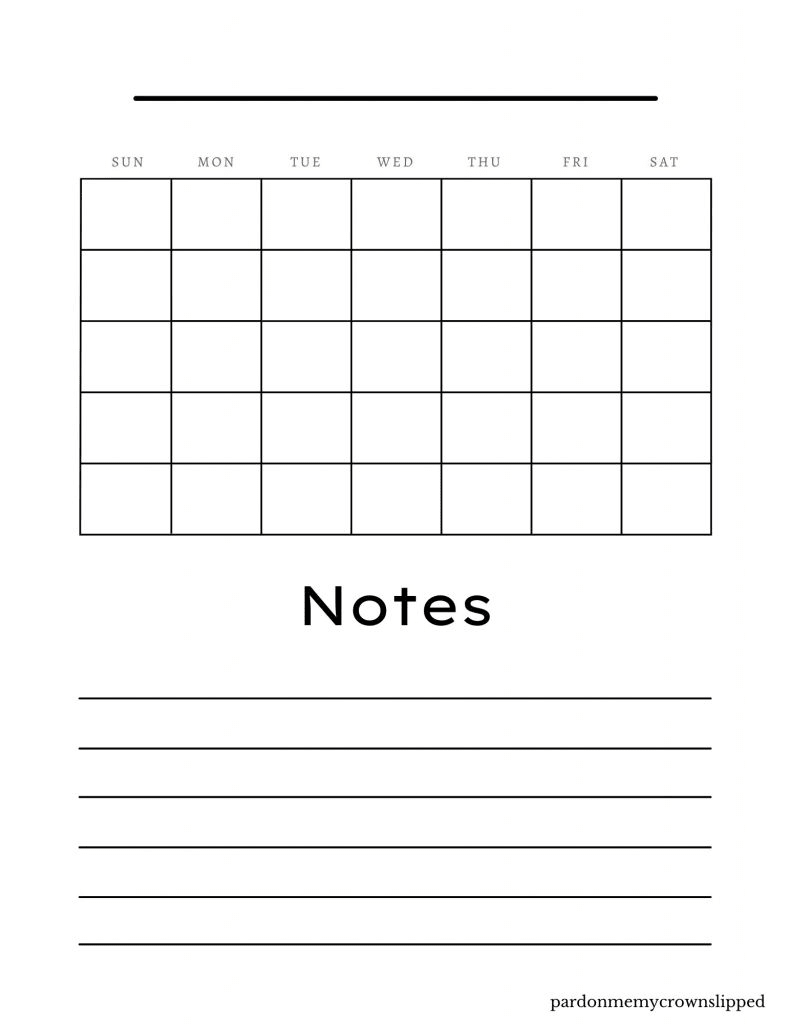 Which design of printable calendar with notes do you like? Let me know in the comments.